Dean and Shay made an amazing start to The Block – securing the penthouse apartment, and then winning two back-to-back Room Reveals.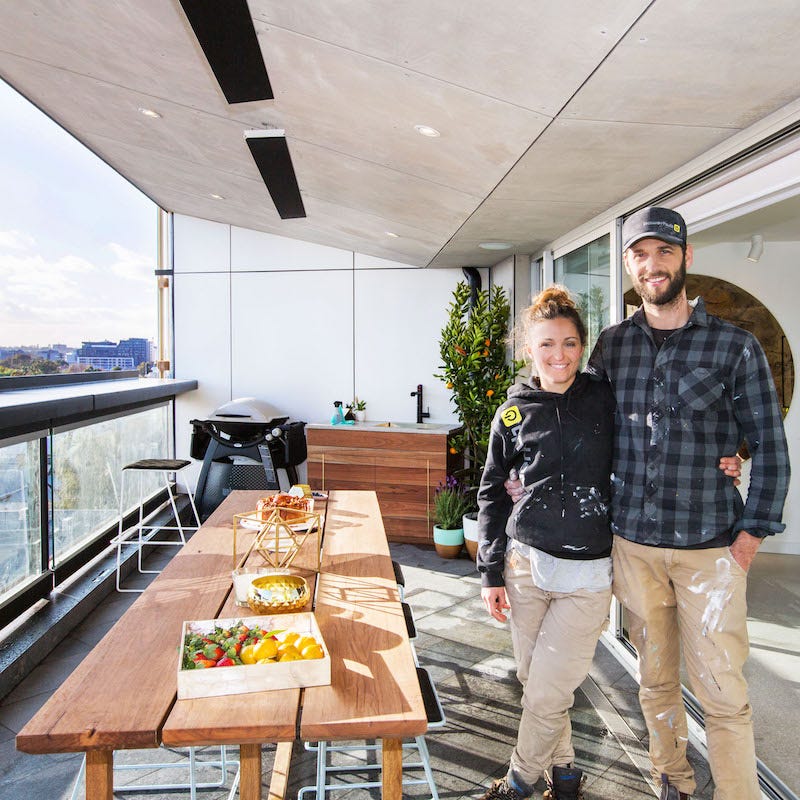 "We're super rapt with the great results," Dean told The Block Shop at the time. "Hopefully we can keep producing them!"
As it turns out, keeping their streak going was a little more difficult than they anticipated.
"I think The Block's been pretty tough on us," Dean admits. "We've had a lot of things to deal with, but we've kept on going. We've put one foot in front of the other, and we're really proud of what we've achieved."
And they must be pretty stoked about finishing on a high note…
"Absolutely," Shay says.
"We were so close with the kitchen," Dean adds, "but to cap off the series with a win is pretty incredible."
Stepping out to their terrace this week, the judges were in heaven. Everything from the herringbone-patterned tiles to the ceiling impressed them. It was a masterclass in styling, and the appropriate crescendo for the penthouse apartment.
By incorporating a beautiful spotted gum dining table and custom bench seats, Dean and Shay made their terrace an alternate dining room in the summer.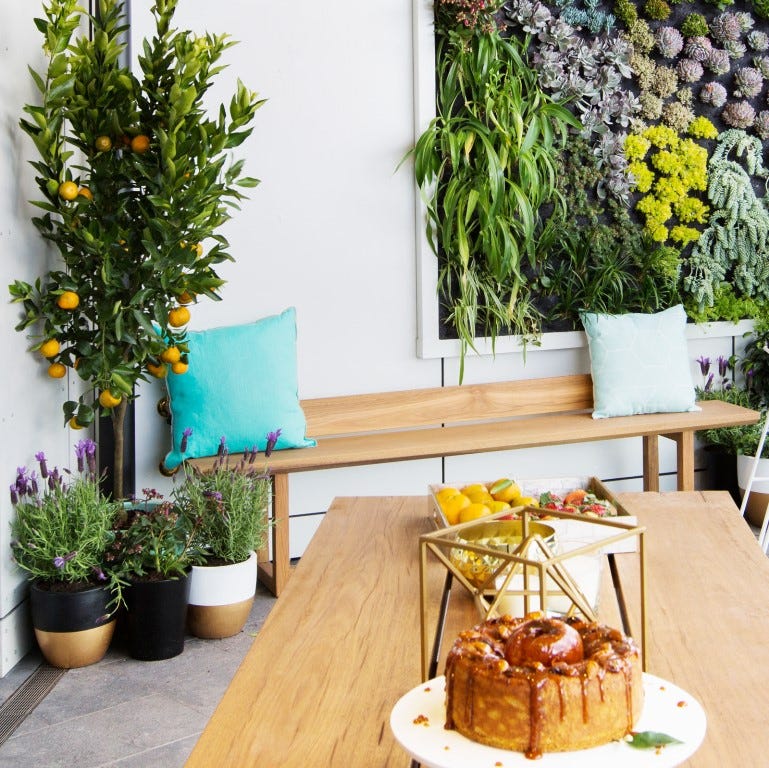 While they have consistently delivered, week after week, Neale Whitaker praised them for delivering on the luxury and glamour they promised in their very first (and Room Reveal-winning) bathroom.
"Our favourite part of the terrace has to be the vertical garden. I mean, the view is pretty good too, but we didn't really create that," Shay says with a laugh. "I love that it's self-watering, and it looks like a piece of art, and you don't really have to maintain it. I love it."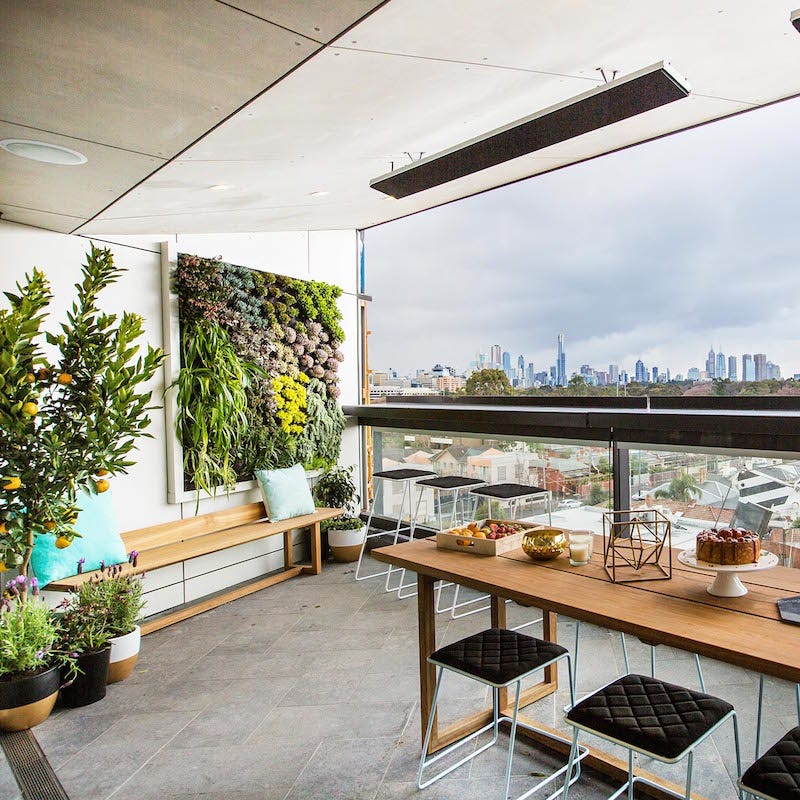 In addition to their terrace, Dean and Shay were given the opportunity to redo (well… actually finish) their living room. The result was everything they'd promised it would be, and more!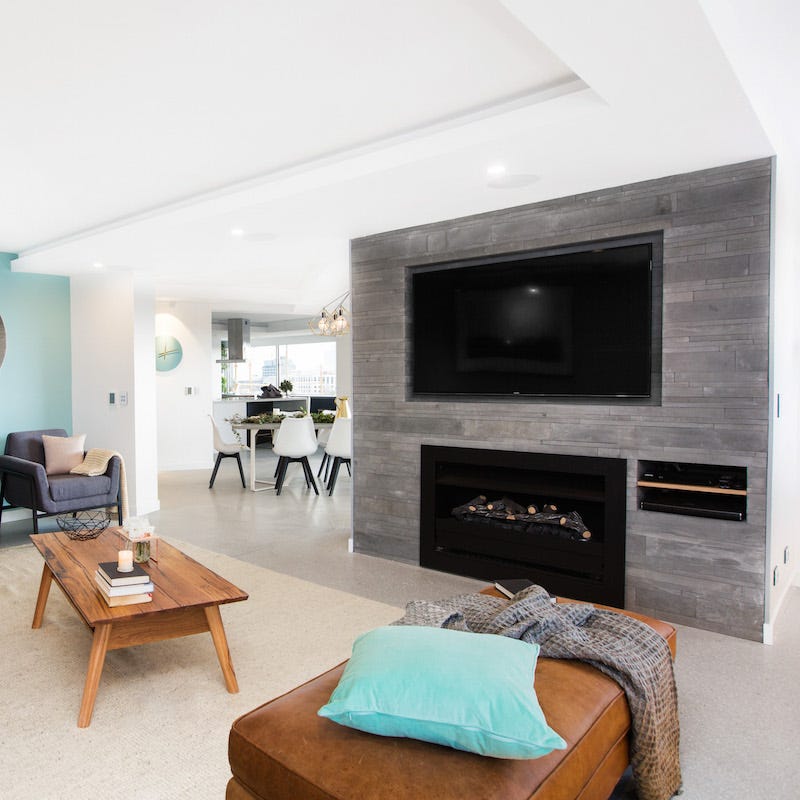 The wire cage pendants and bookshelves helped transform the room into a space that is "a joy to be in".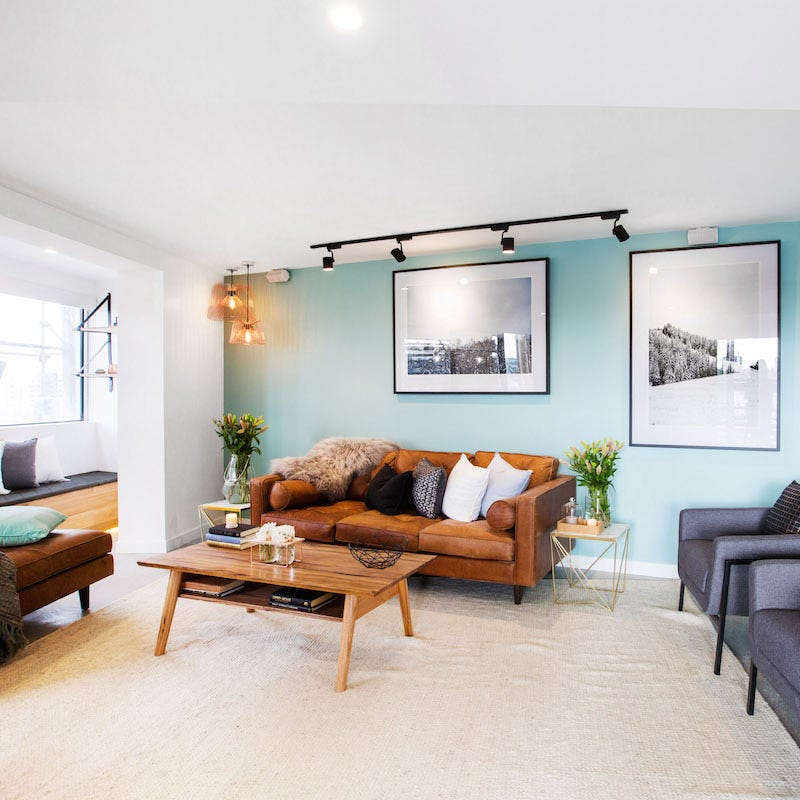 Elsewhere in the Blocktagon…
Caro and Kingi redid their living room this week, and their new armchair made all the difference.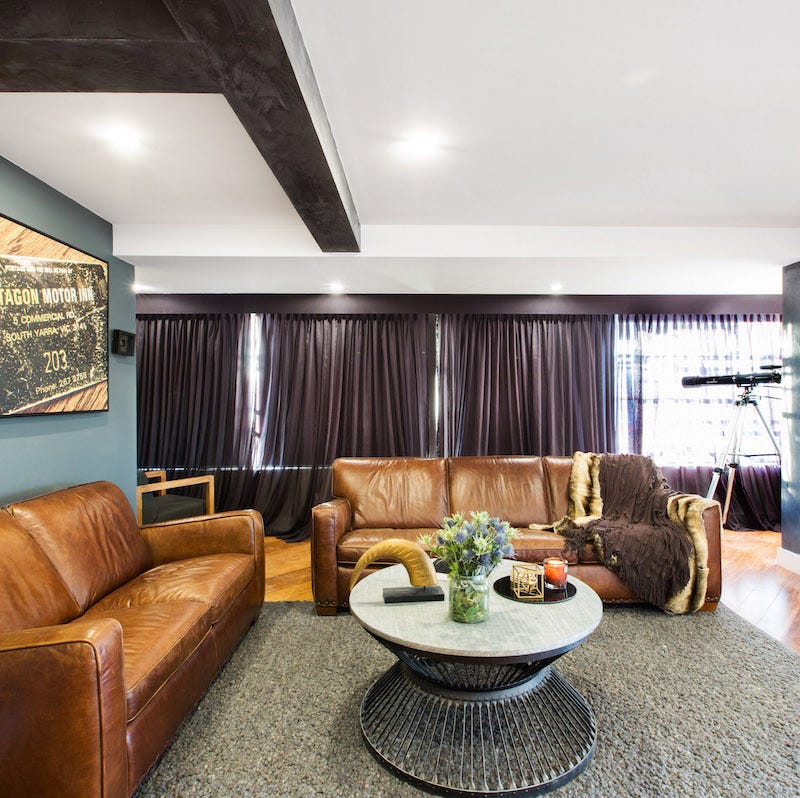 'Less is more' was the theme of Whitney and Andy's terrace, and you can get the look of their vertical garden now.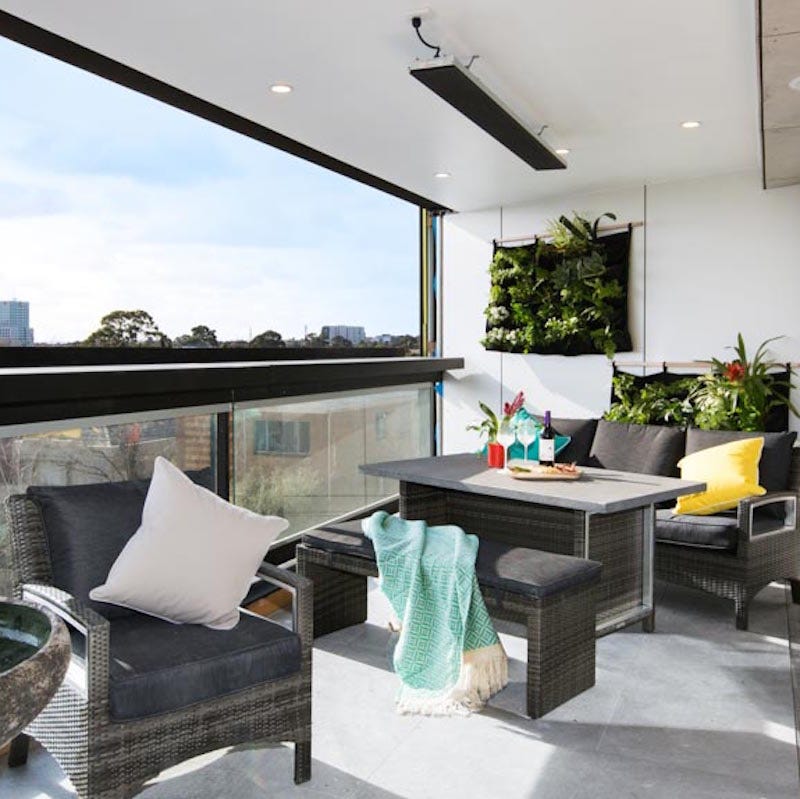 Suzi and Vonni styled their terrace with their usual aplomb. Emulate their look in your own outdoor space with this lightweight pot and white lantern.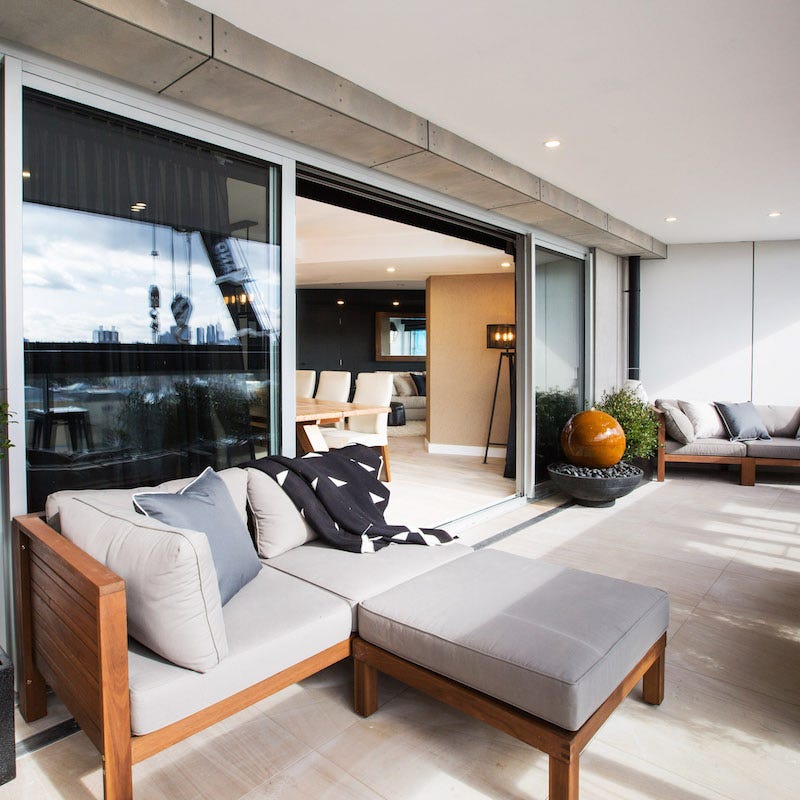 Redoing their master bedroom, Luke and Ebony added a touch of glamour with a slimline mirror and new pendants.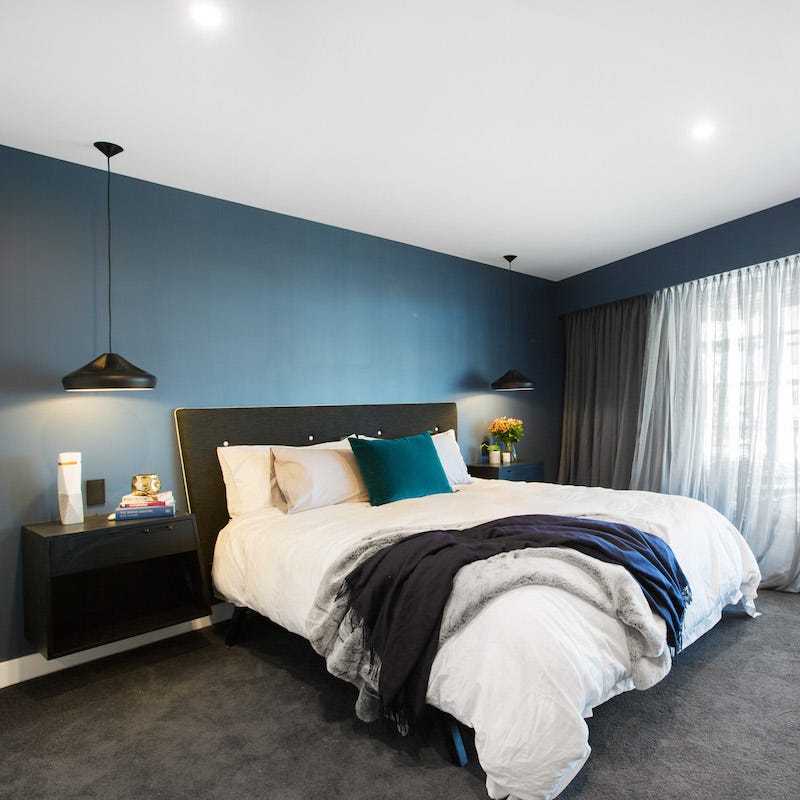 Is there a room in your house that needs a bit of a redo? Get started now!