It's a bittersweet result for All Stars Darren and Dea. They've won another Room Reveal at the expense of Josh and Charlotte, whose perfect master bedroom was disqualified.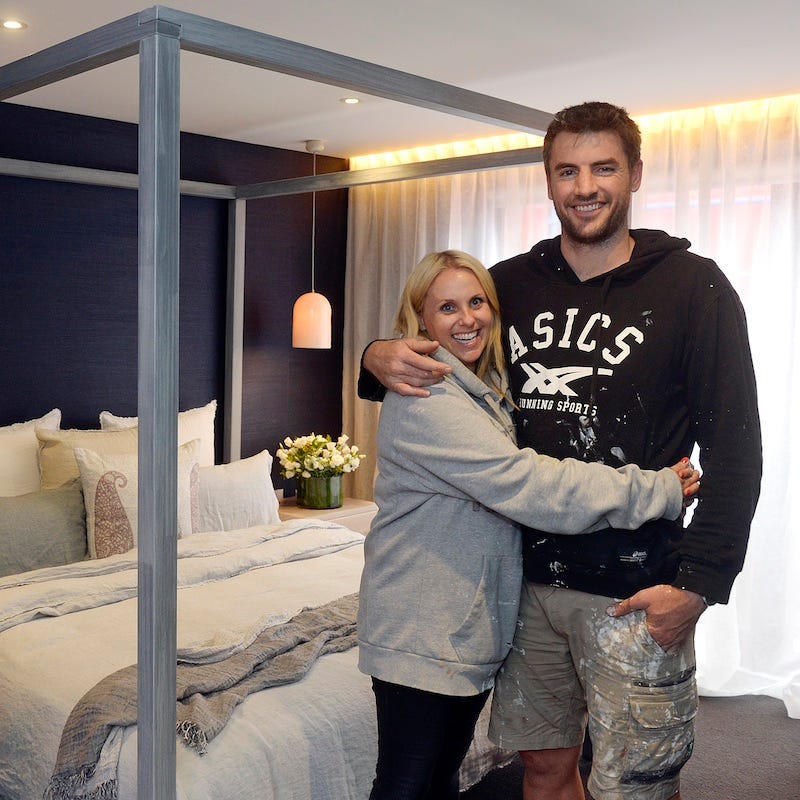 "Look, we won by default, so it's a bit bittersweet," Dea tells The Block Shop. "We felt bad for Josh and Charlotte, who presented a beautiful master bedroom as well, but I guess, they're the rules."
Our youngest Blockheads elected not to include the bedhead they made in the Jimmy Possum Challenge, and Scotty had no choice but to disqualify them, ending a dream run that would have seen them winning three Room Reveals in a row.
This week, theirs was Triple Threat's's first perfect 30-out-of-30 room, a five-star hotel suite in a home. The judges felt the owners would never want or need to leave, thanks to an exquisite choice of linen and the surprise entertainment unit.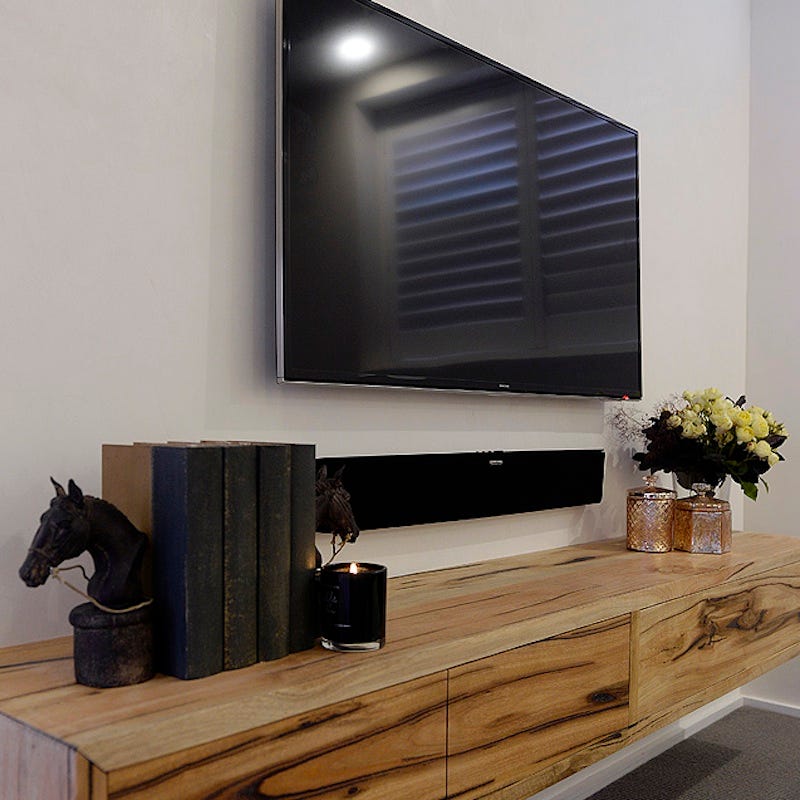 "It wasn't a great way to win, we'd rather win off our own merit, but we'll take it," Dea confides.
The master bedroom was a long time coming for our resident All Star decorator. She's had that beautiful dark navy wallpaper trapped in a cupboard for weeks.
"I was pretty excited to finally get it up on the wall," Dea says.
And for good reason – Darren Palmer thought the choice was masterful. Using the wallpaper as her starting point, Dea built a space that felt like somewhere you would "go to relax at the end of a long day".
"I wanted it to be a bit dark and moody, so that's why I chose the dark navy. I think it's a very sophisticated colour, and it works well with white bedding. There's a sort of freshness about it," Dea says.
And while Dea's hard-pressed to pick a favourite feature of the room ("I absolutely love everything!"), the judges were drawn to her choice of artwork. Sultry, ambient and very sophisticated, the judges felt it was perfect for the space, and the perfect thing to wake up to of a morning.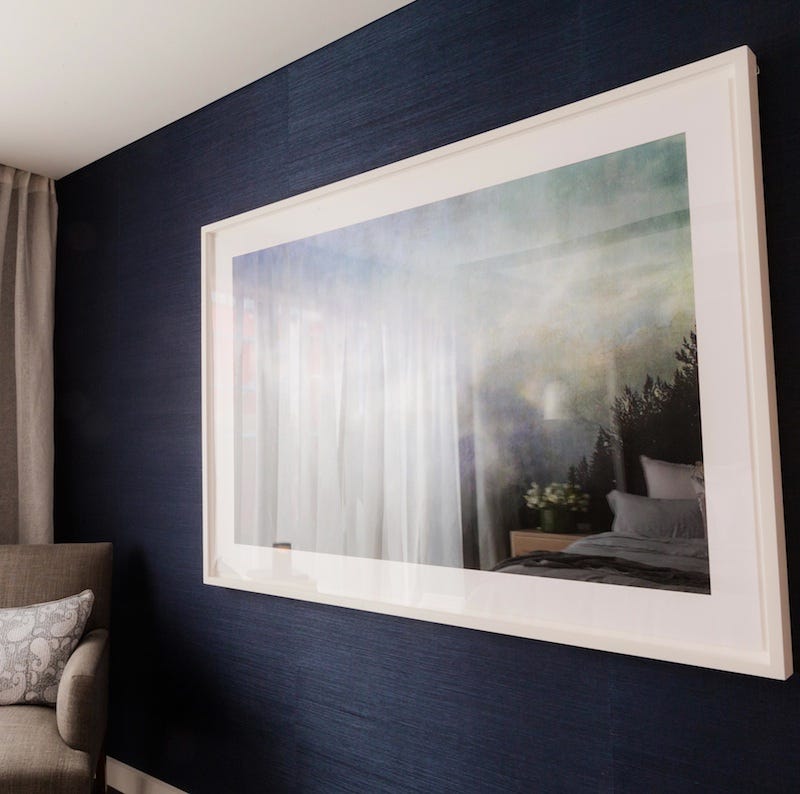 Speaking of waking up – that bed has "wow factor" written all over it.
"Obviously, the four-poster bed is a favourite of mine," Dea says. "It's a slightly different version of what I did in Glasshouse, and it just makes a big grand statement in the room, which I love."
Bookended by two Christian Cole bedsides, Dea layers her usual beautiful natural linen bedding with cushions, to create an inviting, luxurious look, important when crafting an inviting bedroom.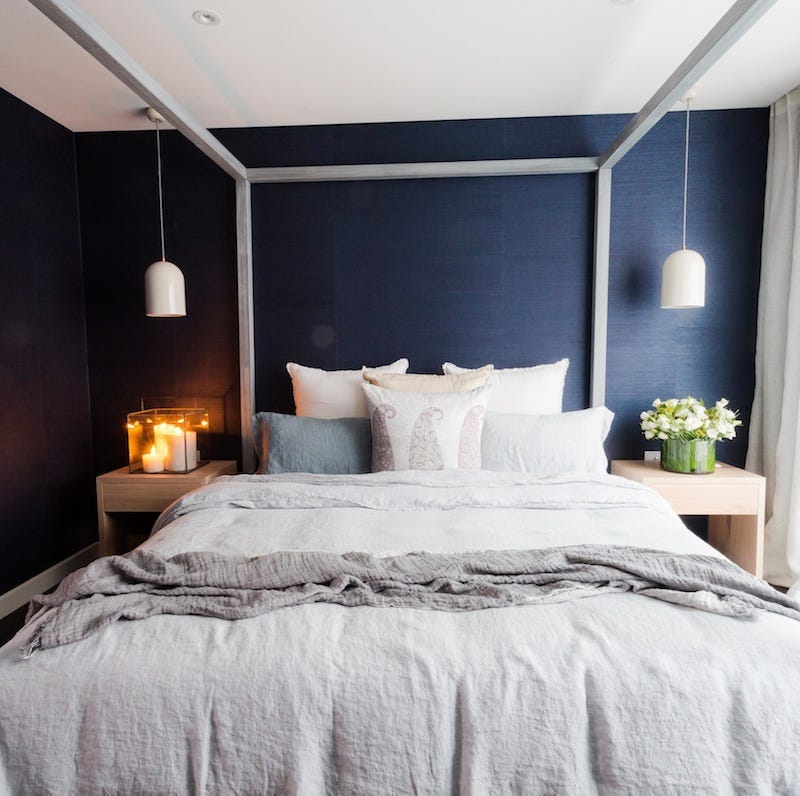 The praise was plentiful for all our couples this week.
Tim and Anastasia impressed the judges with a sophisticated and confident master bedroom. Everything about the room, from the lamps to the cushions, evoked classic glamour.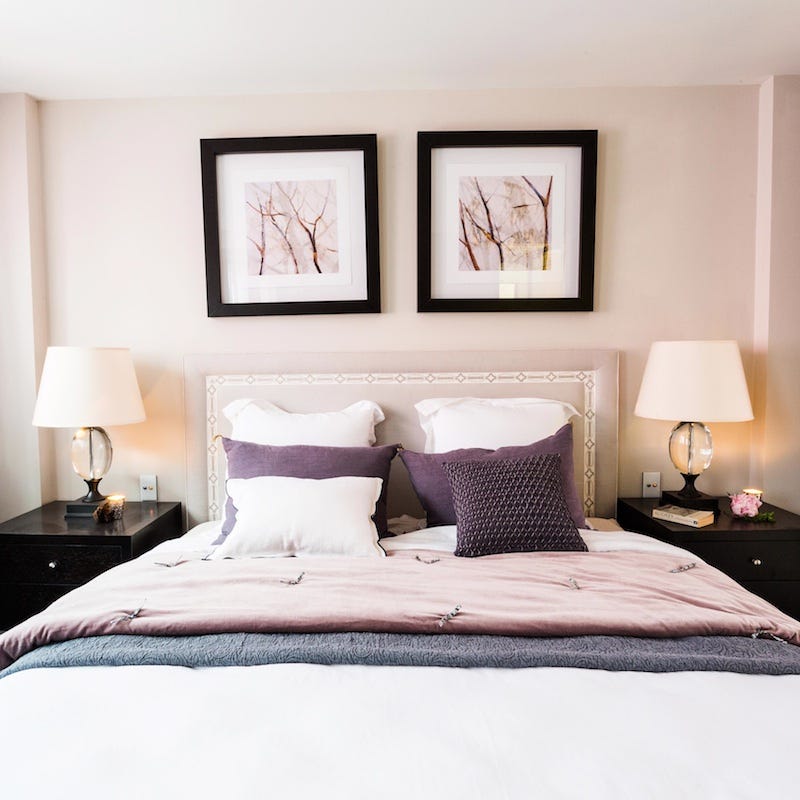 Jess and Ayden continue to go from strength to strength. Theirs feels like a youthful version of the vibe Tim and Anastasia are pursuing, and this week, their pendants caught Neale Whitaker's eyes, and we can help you replicate their look at home.
Revisit the best bedroom looks of the season, and buy the best of The Block now.