He's the man with nerves of steel who took The Block 2020 by storm, but there's more to Danny Wallis than just real estate.
Danny Wallis is the unconventional real estate wizard who has made The Block his hunting ground – and this year he brought home the biggest trophies of all.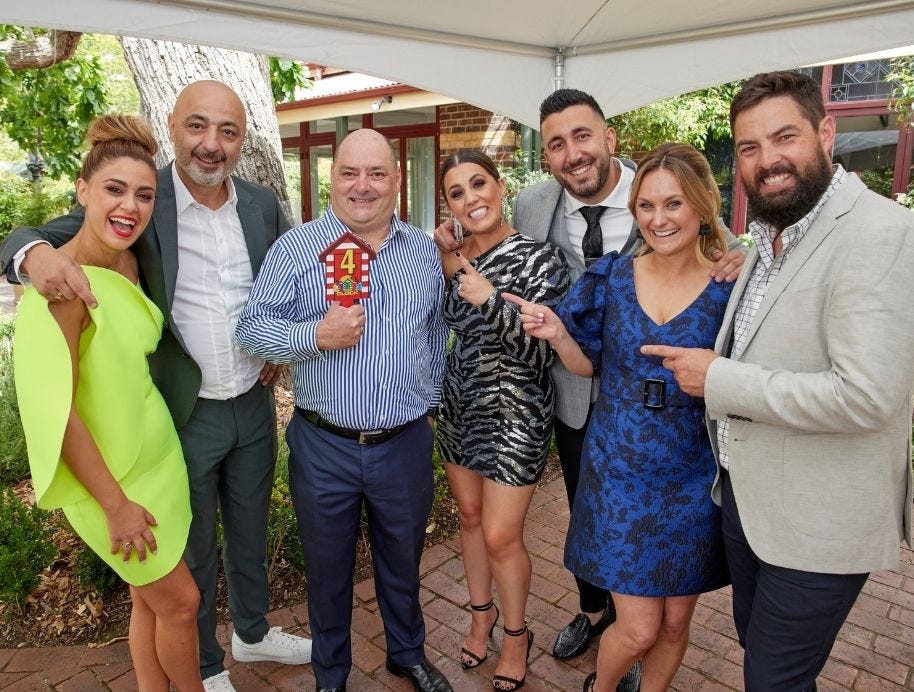 The IT entrepreneur was already a legend in The Block world after he bought Mike and Andrew's house in The Block season 5 (in 2012) for the unusual sum of $1,400,001.01, then followed that up again in 2019 with the purchase of Mitch and Mark's house in The Block season 15 for $3,374,000.
But for season 16, The Block Brighton, Wallis arrived on a mission, bidding hard and fast throughout the day to buy not just one, not even two, but three of the homes.
In his trademark unorthodox style, he jumped over other buyers with huge leaps in the bids, made offers that included single dollars and in some cases even a few cents, leaving his competitors wondering what was happening.
And it was a strategy that clearly worked, with the auctioneer's hammer falling three times in his favour as he snapped up house one (built by Victorian team Harry and Tash), house two (from NSW team Sarah and George and house three (by South Australians Daniel and Jade).
"What an amazing day it was and a real thrill to buy the three houses," Wallis said.
"I was so impressed with the builds this year, the location in Brighton, and the potential as an investor for the properties in the future."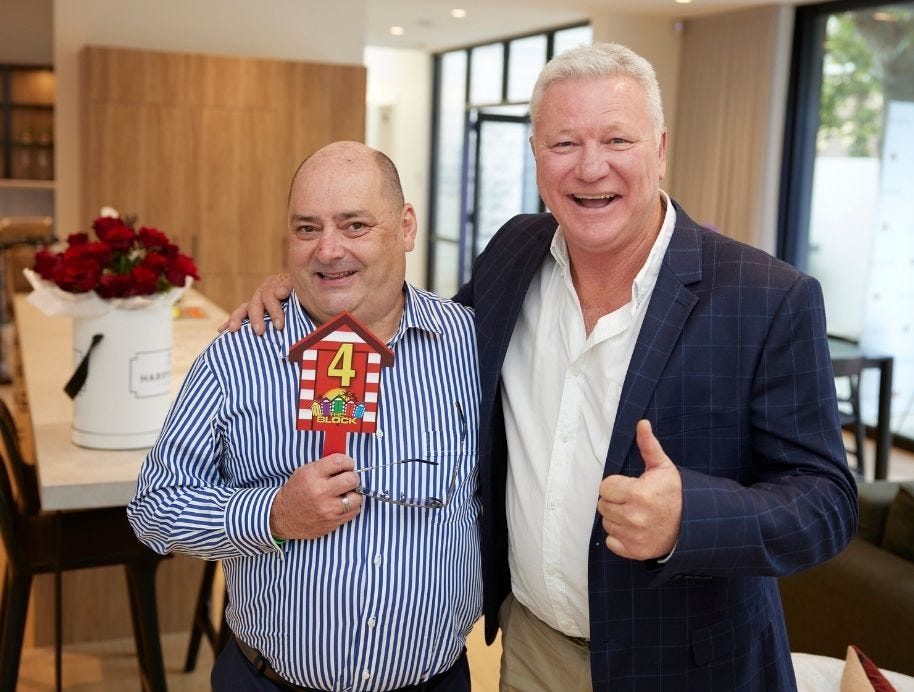 But it wasn't just about buying up properties as investments, there's a charitable side to the purchases, Wallis has revealed.
House three, built by South Australians Daniel and Jade, will be made available to his favourite charity, with the families of children in hospital using the property.
"The My Room Children's Cancer Charity do so many wonderful things for sick children and their families, and they will benefit so much from having access to Daniel and Jade's amazing home.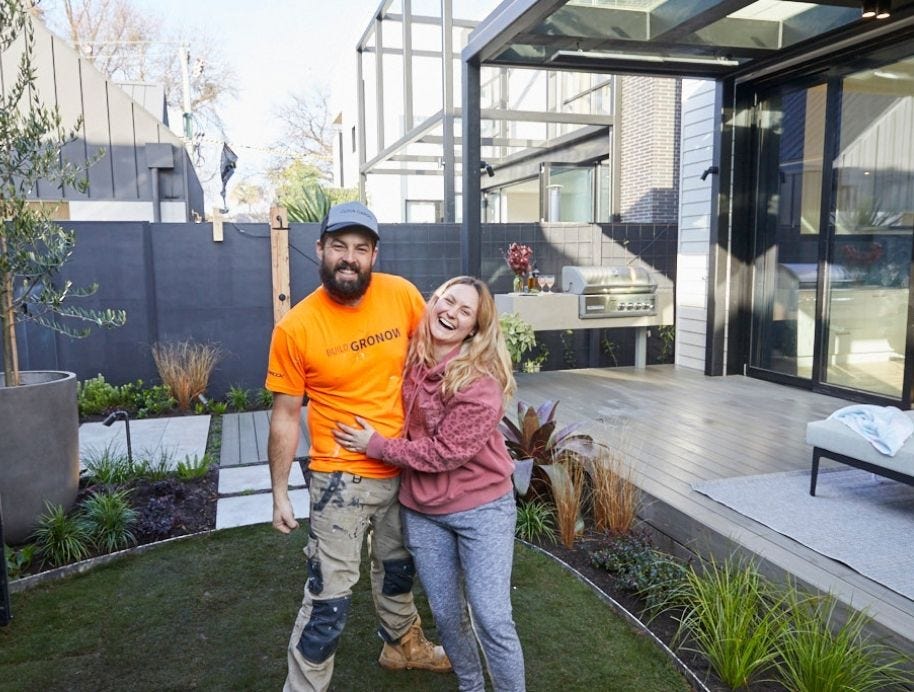 "It is made extra special for me because I know Daniel and Jade have been through so much with their daughter Isla over the years, in and out of hospital, and they will understand just how important the house will be for My Room and all the incredible work they do for sick children and their families."
What an incredible story! Thank you, Danny.
Take a look back at Daniel & Jade's home that will be now used by The My Room Children's Cancer Charity.

Block winners Jimmy & Tam post auction interview HERE

2020 Block auction results and photo highlights HERE