Caro and Kingi's dream run continues, as they score their third Room Reveal win in just four weeks. Their kitchen may be timeless, but they haven't abandoned the trendy, funky look they've cultivated throughout the competition.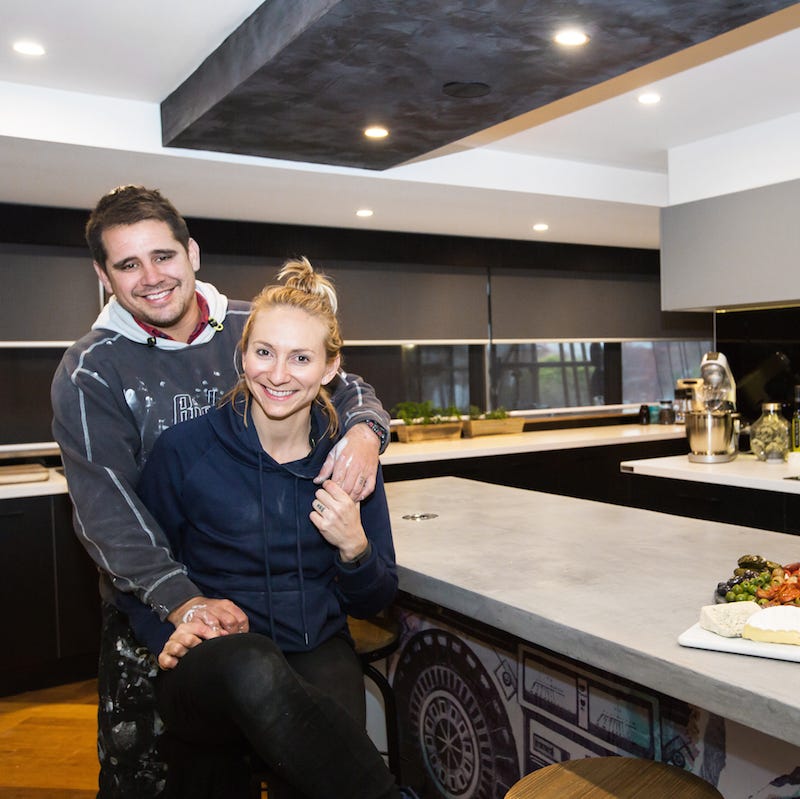 "It feels amazing to win a third room," Caro tells The Block Shop. "Dean and Shay revealed their grand plan and their kitchen is amazing. I was certain they were going to win, so I was blown away when we did.
"You want to win Kitchen Week, it's one of the biggest weeks. Kitchens sell houses."
While they're the only Block couple with three Reveal wins, Caro refuses to see it as a sign that they're the front-runners, rather, it is a sign of their consistency.
"We've come second, second, first twice, third, and then first again," Caro says. "We don't think of it as us being in the lead, but it's definitely reassuring that we're doing the right thing and we're on the right track."
Of all the Block renovations, the kitchen requires the most advance planning. Contestants meet with The Good Guys Kitchens to lock in a design in the early weeks of the competition, which requires a lot of foresight. Thankfully, Caro and Kingi had a clear vision for their apartment.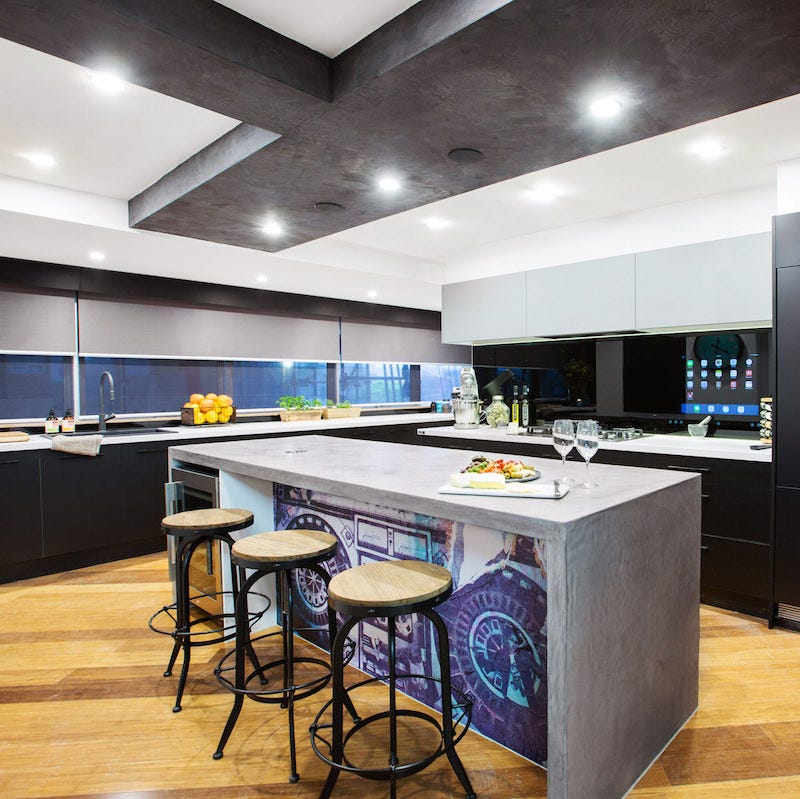 "We obviously knew we were going to use a lot of render in the apartment and lots of greys and blacks. We designed our kitchen around that, but the kitchen influenced our rooms," Caro admits. "We kept tapping into those colours every week to make sure it all flowed."
While Caro does admit the kitchen posed challenges, since it didn't afford "much of an opportunity to style with knickknacks", her focus was on creating a functional space.
"A kitchen has to be practical," she says frankly. "When we were designing it, we had to step it out in our head. When you're using the oven, the island bench has to be behind you so that you can put hot items down on it. When you're cooking pasta on the cooktop, how many steps is it to the sink?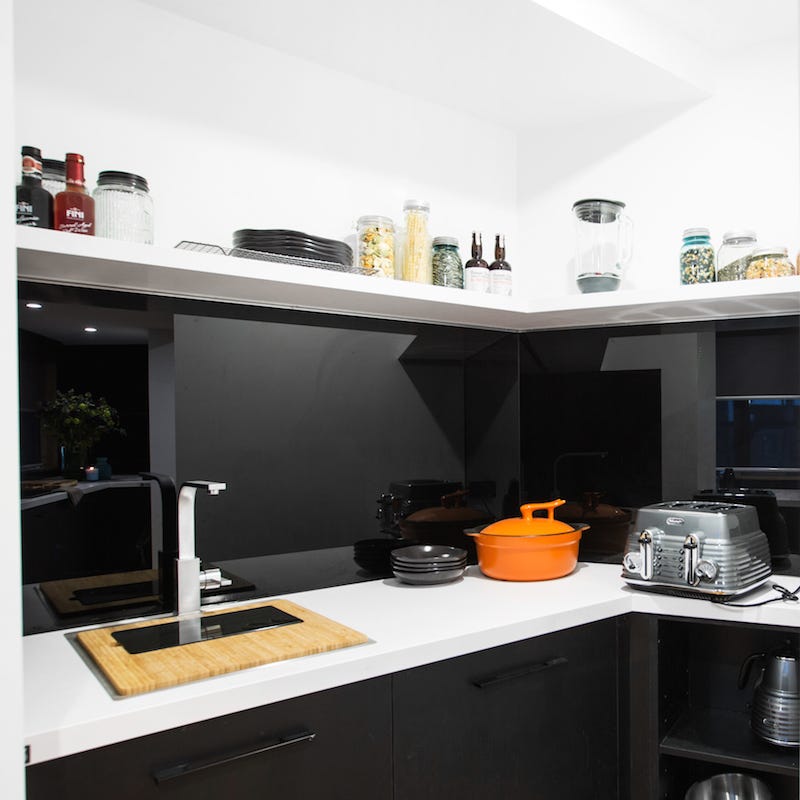 "It had to be well thought-out," Caro adds, "so that people can live in that kitchen after we leave."
That's not to say she didn't add a little quirk. Caro had an old-school boombox artwork installed under the island bench, and referenced the turquoise and purple in it when adding spots of colour to the space.
And speaking of that bench, it's Caro's favourite part of the space.
"I love Kingi's work and how he rendered it. The rendering he used is actually used in hospitals. It doesn't grow bacteria, it's very good for cooking and it doesn't grow any mould on it. It's great for kitchens."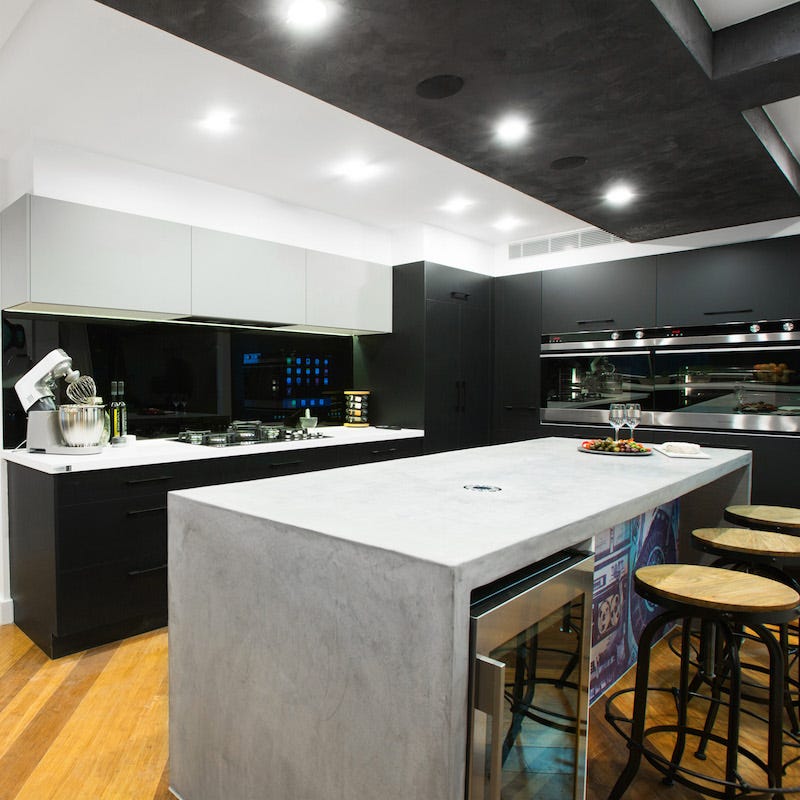 It helps that it also looks exceptional. But this week, it was function first.
Elsewhere in the Blocktagon…
Whitney and Andy presented their best room to date – the kitchen is a sophisticated space with big buyer appeal, and a freshness, thanks to their colour scheme and art choice.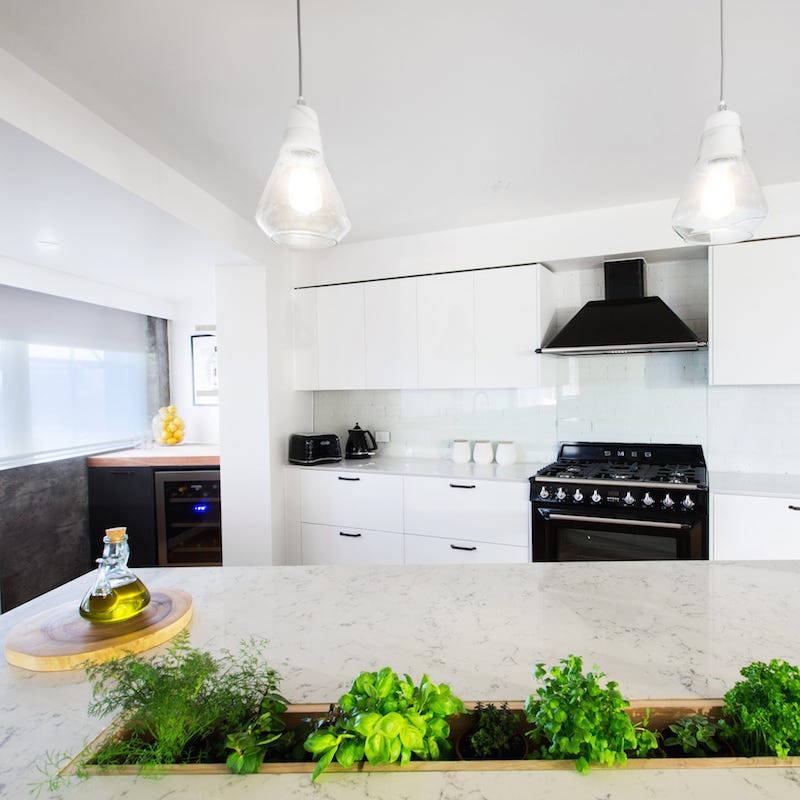 With entertainers clearly in their sights, the kitchen was a return to form for Suzi and Vonni. Emulate their seats with these replica stools.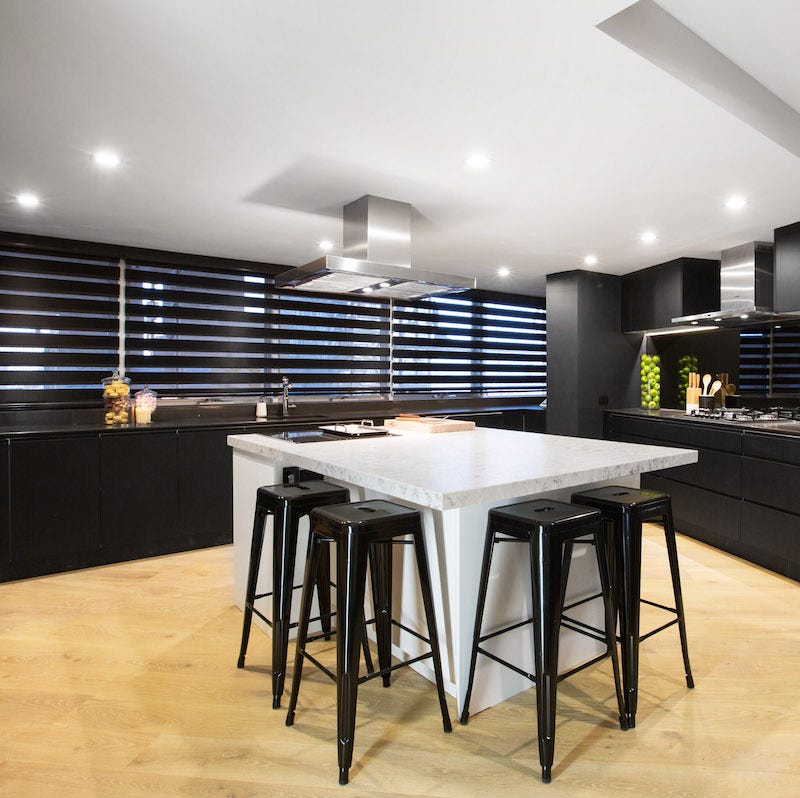 Now that they've found their style, Luke and Ebony are improving week-to-week. Their kitchen impressed the judges, and who wouldn't want to eat a meal off those white marble dishes.
The bar stools might have immediately attracted Shaynna, but Dean and Shay's stunning kitchen is more than the sum of its parts, and it's clear to see why Caro thought they had it in the bag!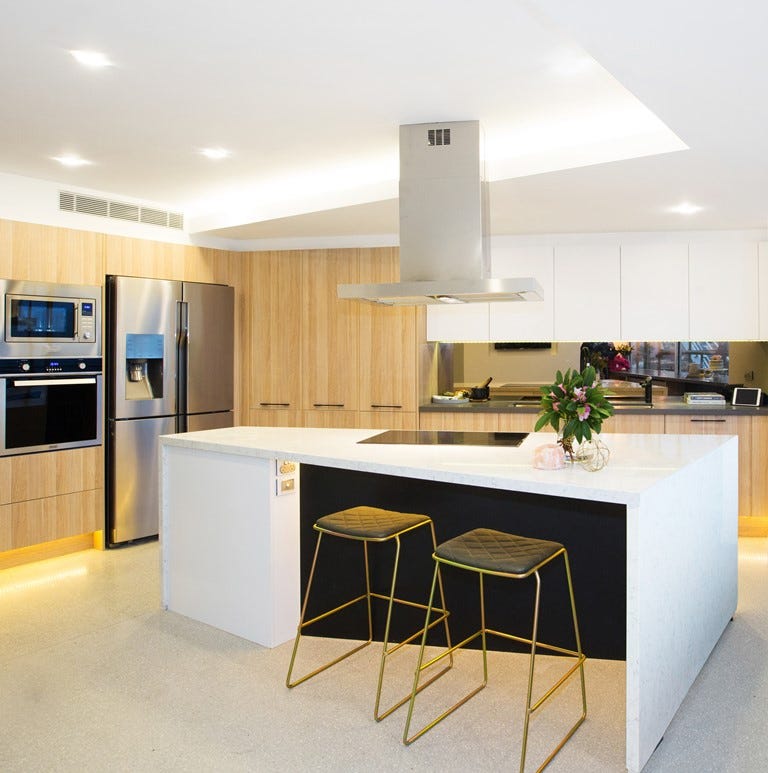 For more kitchen inspiration, browse our curated selection of kitchen items now.