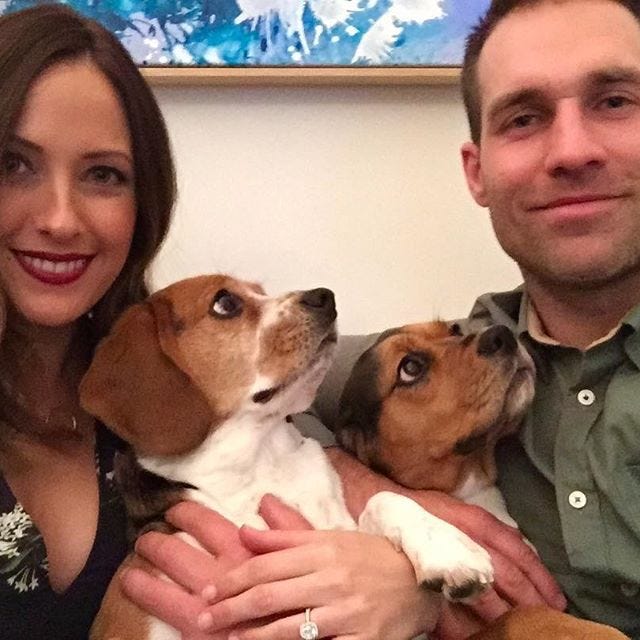 Yep, after eight and a half years together, several renovation projects, two seasons competing on The Block and countless dropped hints, Dan Reilly has finally asked girlfriend Dani Wales to marry him! And we couldn't be more thrilled for them both.
"Everyone says, 'Do you feel any different?' I don't feel much difference, but it is nice," Dan told us when we stopped by to congratulate him. "It's nice to look down and see the ring on Dani's finger. It makes me smile."
The couple went public with their news on July 8 this year, after Dan surprised Dani, by proposing to her on her birthday.
"We were out for Dani's birthday weekend," Dan says. "We did four or five different things throughout the weekend.
"Her birthday was on the Monday night, and we went out to 'Dinner By Heston' (a Melbourne restaurant at Crown Entertainment Complex).
"A couple of people said to her, 'I bet Dan will propose,' and she said, 'No, he won't. It's too easy. He won't do that.' So I wanted to surprise her that way."
And it worked! Dani had absolutely no idea what he was planning.
"Sooo when I said 31st birthdays were good, I meant real good... After 8+ years of hanging out with Mr Reilly, he caught me completely off guard (never happens!) and asked me to be his Mrs Reilly," she wrote on her Instagram post. "I'm so grateful for the life we have together @foreman_danreilly and I can't wait for all the amazing things still to come."
Ever the forward thinker, Dan had worded-up the restaurant about what he had planned.
"They had put us in the corner, and they were on standby with the champagne," he said. "I asked her between main and dessert - I had the ring in my pocket. And as soon as I started talking, she knew straight away."
It's now full steam ahead for the wedding. Although the couple haven't admitted to a date yet, Dani has already begun pre-wedding prep, recently posting about a wedding frock that caught her eye.
Dani is having her dress designed by Cappellazzo Couture - and it looks like she's already found the one, writing, "[This] gown says there's a party over here, a party over there, wave your hands in the air, shake your derriere."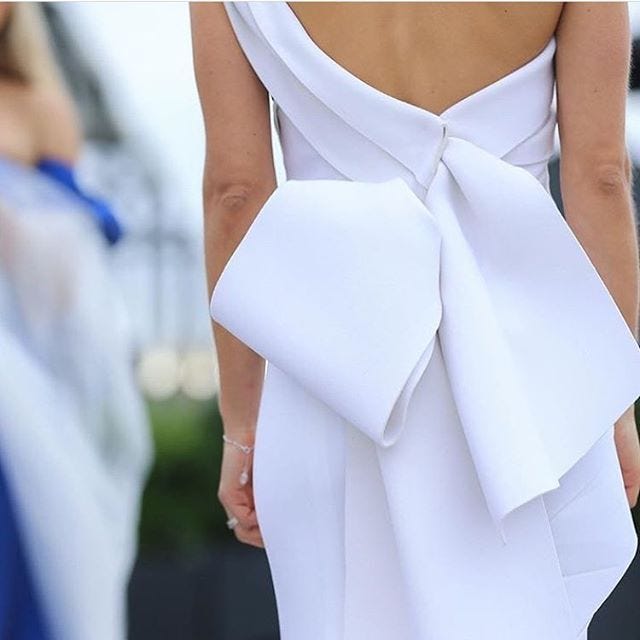 The engagement presents have already started flowing in for the beatuiful couple, they received this wonderful piece of artwork from Shelley Craft by a well known local Melbourne artist Jessie Breakwell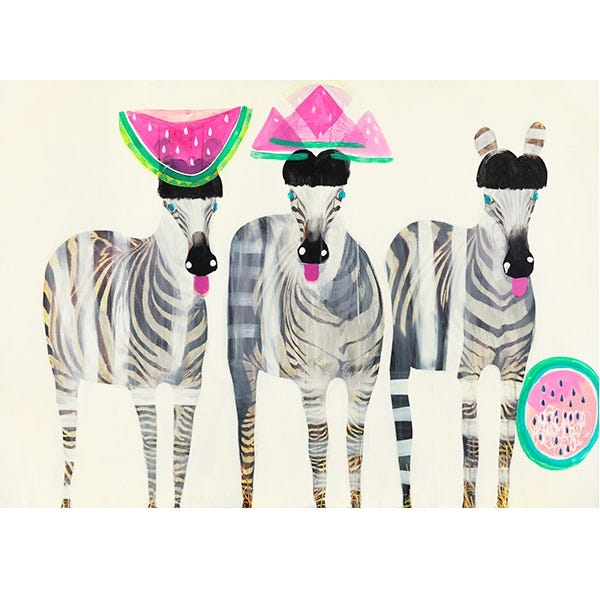 We can't wait to see photos from the big day!
Did you like this blog? Subscribe to our newsletter to be the first to receive news from The Block! Subscribe now to receive $20 off your next order.