In just four weeks, Andy and Ben have gone from reno rookies to delivering a perfect guest bedroom, wardrobe and secret ensuite.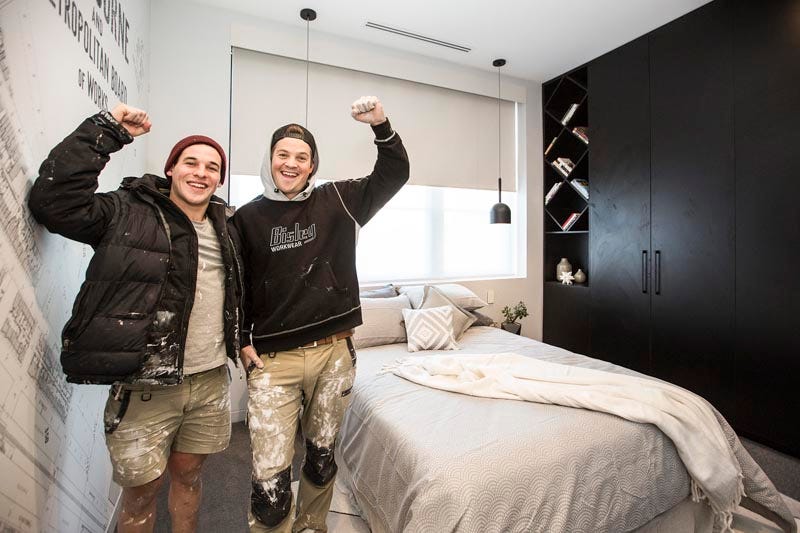 "This week, Benny and I have been saying, 'If we can't win this week with an extra room, we will never win,'" Andy tells The Block Shop.
"We figured, we don't stand a chance out-styling all the other couples because they have experience or some idea what they're doing. Benny and I are still learning."
Well, not only did they present an extra room, but they out-styled the other couples. Not bad for a couple of reno rookies.
"30 out of 30!" Andy shouts. (He's very excited.)
Scotty said it himself: This is shaping up to be the most competitive season of The Block ever. Only six points separated the Blockheads. The contest was for second, though, with Andy and Ben winning convincingly by three-and-a-half points.
The result was a big shock for the boys, who aren't exactly used to the judges treating them kindly on Room Reveal day. Not that they take it to heart …
"We're in the very unique position where we actually know nothing about renovating," Ben says. "If we go really well, then we're surprised by how good it is, and if it goes the other way, and we go badly and they hate it, then we just say, 'Well what did you expect? We've never done anything like this before.' So really, we're in a win-win situation."
"And at the end of the day, the judges are professionals at this, so if you're not taking their advice on board then you're a bit silly, because they know what's best and what's gonna sell," Andy says.
This week's success is a direct result of the feedback for last week's toilet-less bathroom. The judges felt that not having a toilet put them at a disadvantage, so the boys wanted to do something that would get them back on a level playing field.
"Once Andy came up with the idea to do an ensuite, we just ran with it. I guess for us, being reno rookies, when everyone was saying it was a massive job to do an ensuite and a bedroom in a week, we didn't really think about it," Ben says.
"We just thought, 'It's a cool idea, let's get it done!' The enormity of the job was lost on us."
They admit it was their hardest week on The Block so far, with so much to do, and so many secrets to keep. The last thing they wanted was for another couple to figure out what they were doing, and do it themselves.
When the judges opened the sliding door where the wardrobe should have been, and found an ensuite, they were gobsmacked. It was simple, attractive and smart. They boys' real-estate board will read, 'Four bedrooms, three bathrooms,' increasing the perceived value of their apartment.
"I love that ensuite, it is absolutely beautiful," Andy says. "It ties in with our main bathroom really well and has touches of Art Deco throughout."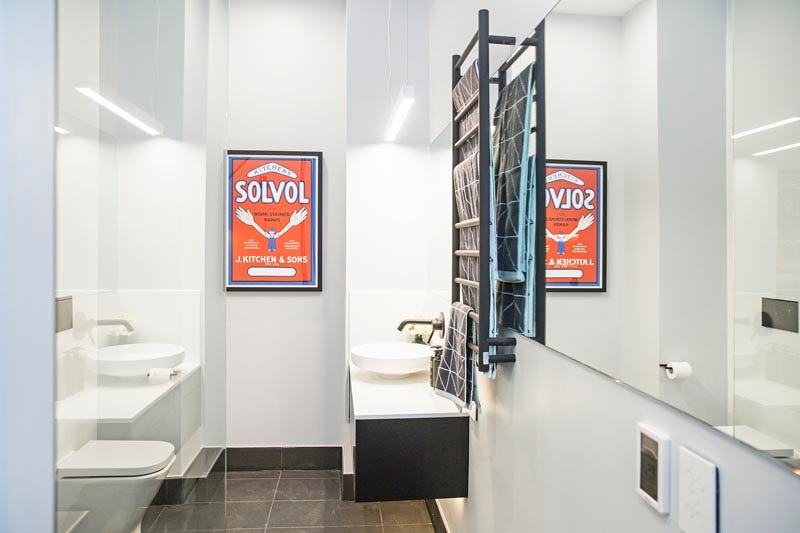 Get the look of their stylish ensuite with this shower head, shower mixer, basin tap and mixer.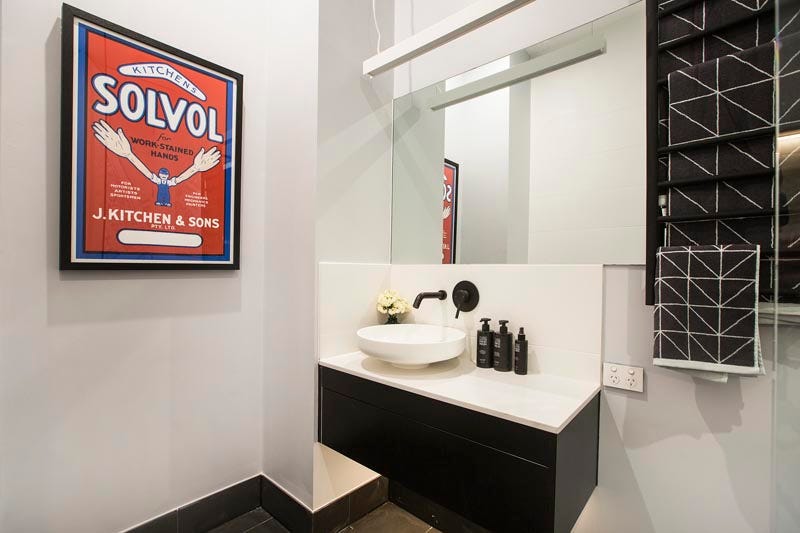 The first thing Shaynna Blaze noticed about their bedroom was their vintage Port Melbourne map wallpaper. As if the timely map isn't enough, the boys paid respect to the history of the building with an old soap factory ad artwork.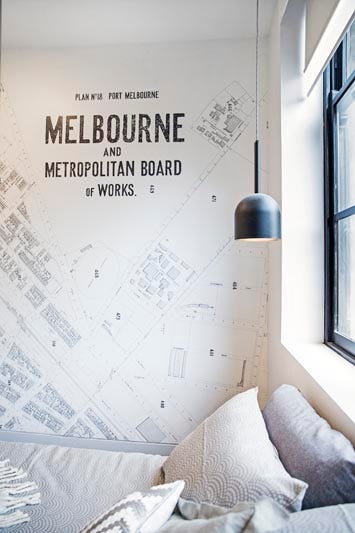 The room meets the Block bedroom brief: it's equally homely and stylish. The bed is comfortable, the throw is cosy, and the quilt cover features subtle Art Deco references. What's not to love?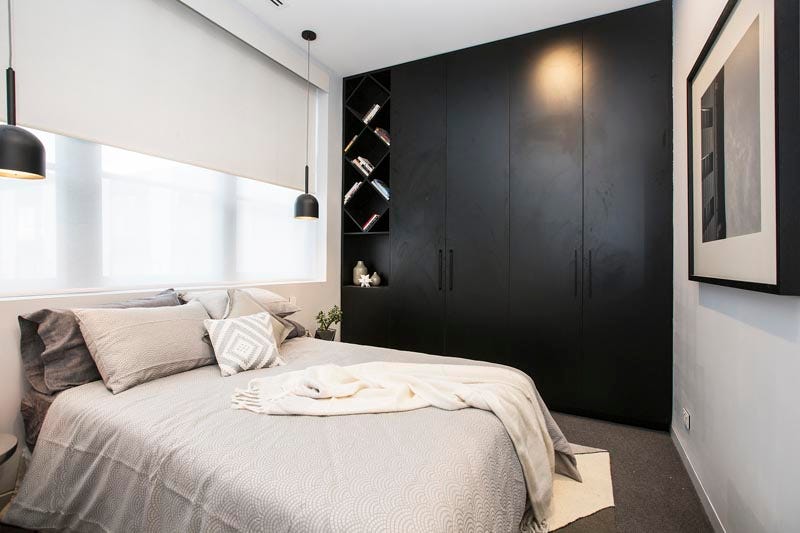 "I'm proud we were able to complete the room and deliver a bedroom and an ensuite all in one week," Ben says. "We're just absolutely stoked we could get it done and you know, prove ourselves to be a threat in this competition."
That they are! The boys have grown up, and they already have the Auction in their sights.
Elsewhere on The Block…
Up in the penthouse, Chris and Kim made some bold choices this week. Add some drama to your home with their stunning artwork.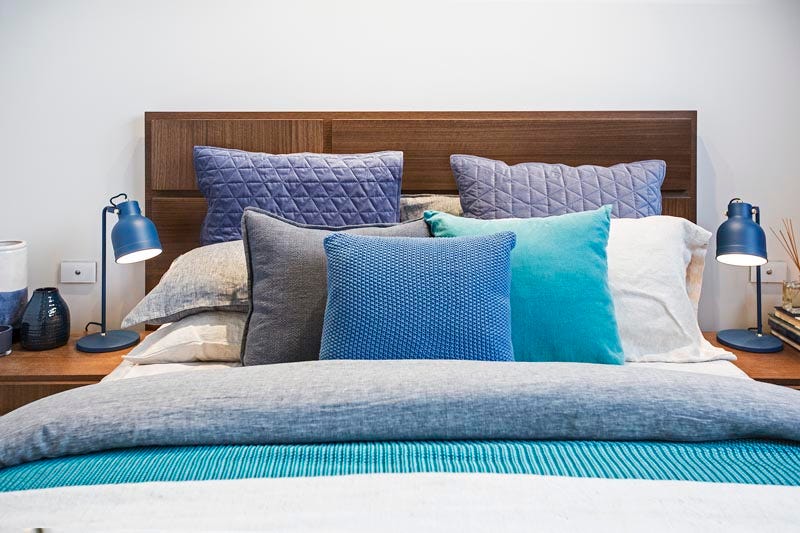 Julia and Sasha presented another warm, beautifully put-together room. Everything from the soft pink cushions to their artwork worked well together.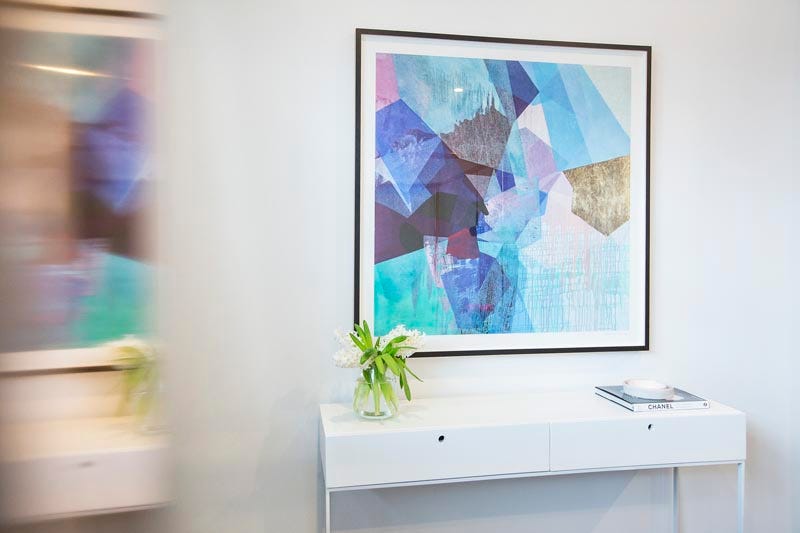 This week, Dan and Carleen brought the styling confidence they usually save for bathrooms to their bedroom. In particular, their woollen rug and mid-century desk caught Shaynna's eye.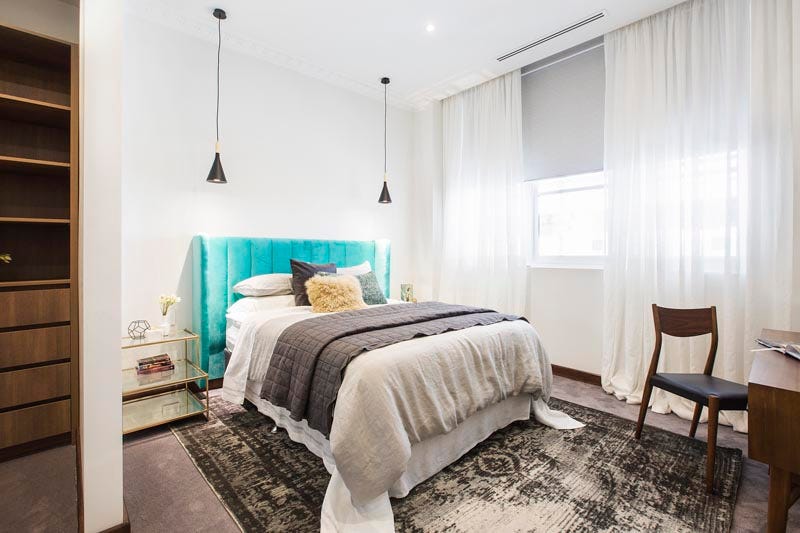 Karlie and Will are making a name for themselves with bold hero pieces. Their impressive brass-lined feature wall is available now.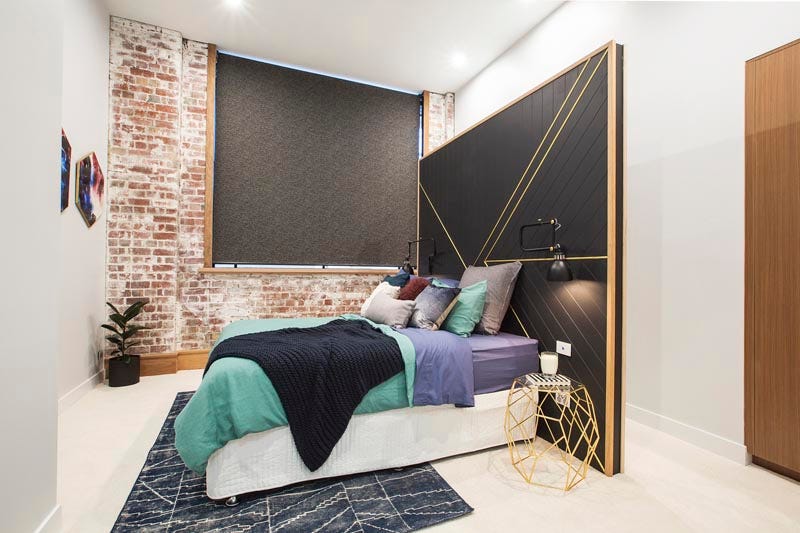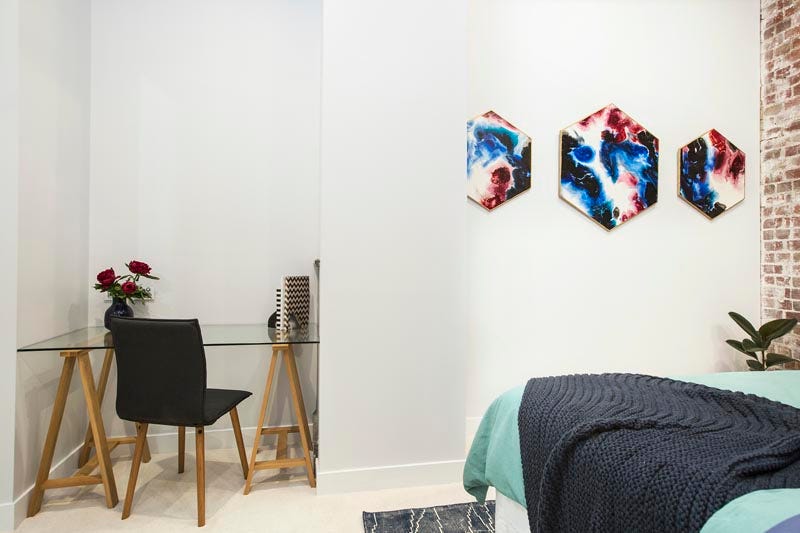 If adding an ensuite to a bedroom seems a little unrealistic, don't worry. The Block Shop has a range of solutions to bring out the best in your bedroom, whatever your budget.
Did you like this blog? Subscribe to our newsletter to be the first to receive news from The Block! And subscribe now to receive $20 off your next order.