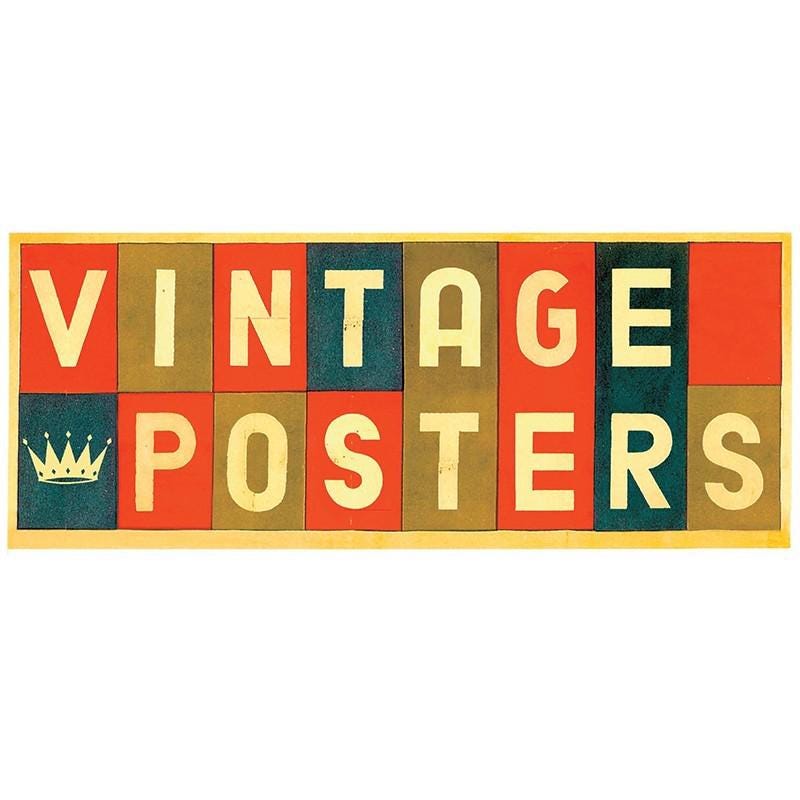 Vintage Posters Only
So what is it that makes our posters special? First, they are all original vintage posters. This means that they are prints existing from the original print runs. Quite often they have a history behind them. Many were hung in subways, buildings or kiosks, basically anywhere that had a large enough surfaces for the public to take notice. Secondly, some of the most important poster artists of all time are represented in the collection. Villemot, Savignac and Cappiello were all masters of their art and to have their work accessible to everyone is rare in the art world.
Vintage posters are great for decorating any space and are a guaranteed talking point in any home or business. Given that there is such a wide range of images and themes available it is possible to find the perfect vintage poster for anyone.
Filter
8 per page
12 per page
20 per page
36 per page
48 per page
2 Products
Filter
8 per page
12 per page
20 per page
36 per page
48 per page
2 Products
Filter
8 per page
12 per page
20 per page
36 per page
48 per page
2 Products