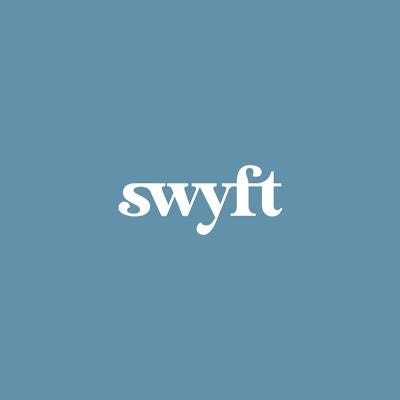 SWYFT
Swyft is the next generation of furniture designed, made and delivered to meet the needs of today's consumer. Featuring triple layer comfort and a unique locking mechanism, it can be delivered to the tightest of spaces and assembled in minutes without the need for tools.
Swyft is what happens when you put a team of designers, craftsmen and a few fluffy marketing bods together in a room on a Friday afternoon.
We know customers just want a great quality sofa that doesn't require the enactment of a sketch from Friends to get it through their front door, so we got to thinking....... what if a sofa arrived in small, easy to handle boxes?
What happened next was a flurry of excitement. The designers started scribbling away, our craftsmen started to get technical and the marketing bods made plenty of cups of tea until the Sofa In A Box was born; a sofa which could be delivered to your door in a matter of days through the tightest of entrance ways and assembled in minutes.
Our craftsmen will forgive you for thinking a sofa that comes in a box wouldn't be comfortable, but that's where you'd be wrong because we employ some of the craftiest craftsmen in town who not only make fantastic quality furniture, they also make sure they are pretty darn comfortable too.
Not content with anyone else making our products, we built a factory so that we can control every element. Yes we know that sounds a bit much but at least we can tell you who made it, when it was made. This way we know it's 100% Swyft.
Filter
8 per page
12 per page
20 per page
36 per page
48 per page
18 Products
Filter
8 per page
12 per page
20 per page
36 per page
48 per page
18 Products
Filter
8 per page
12 per page
20 per page
36 per page
48 per page
18 Products