Swiss Made Brands Ltd. is the proud worldwide exclusive distributor of the Swiss Diamond brand, and export to more than 50 countries, with its own distribution subsidiaries in main markets and top tier domestic partners in the rest of the world, the Swiss Diamond technology that later became a brand synonym for the highest quality cookware in the world, was developed in 1999, motivated by the demand for better nonstick cookware. The result of that drive is a revolutionary nonstick coating that uses real diamond crystals for maximum durability, highest release properties and optimum heat transfer. This patented technology was honored with the GOLD MEDAL at the International Inventor's Fair in Geneva in 1999. Swiss Diamond's ultimate vision is to empower individuals and families around the world to cook better, easier and healthier at home with the highest quality kitchenware.
Swiss Diamond cookware is manufactured in Switzerland, using hydroelectric green power supply, clean and safe environment and the controlled by the Swiss authorities, the Swiss Diamond brand is expanded today to high end kitchen knives, Hand Held mixer, Stainless steel cookware, Kitchen tools, etc.
Swiss Diamond® International can trace its roots back to 1974, when was founded in Sierre, Switzerland, as a scientific research company exploring new materials and surface coatings. Fast forward a few years to 2001, when a revolutionary nonstick coating suitable for use on cookware was developed, which led to the creation of Swiss Diamond® International SA. In 2010, after years of additional research and exhaustive testing, Swiss Diamond® engineers overall, leading to various awards and world-wide recognition. To this day, all products designed by Swiss Diamond® are manufactured with this cutting-edge "HD" nonstick surface coating.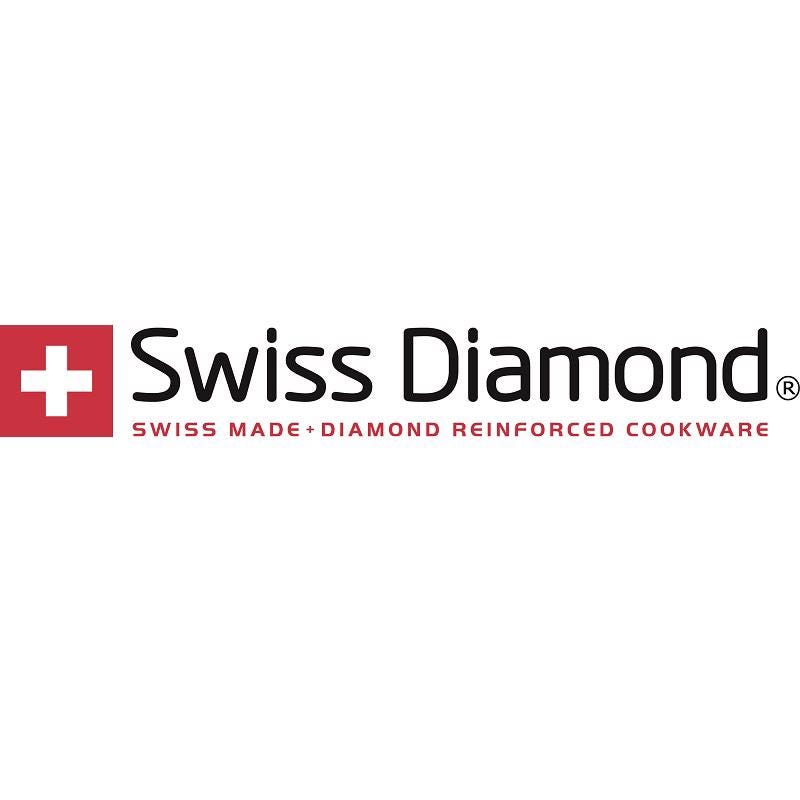 Filter
8 per page
12 per page
20 per page
36 per page
48 per page
Showing 20 of 22 products
Filter
8 per page
12 per page
20 per page
36 per page
48 per page
Showing 20 of 22 products
Filter
8 per page
12 per page
20 per page
36 per page
48 per page
Showing 20 of 22 products