We bring you the kindest removable fabric wall decals & wallpaper on the market! 
We are highly regarded in the interiors world, as the go to place for kids wallpapers and kids room inspo! Not just a retail store, we aim to thrill you with beautiful design, decorating, and styling ideas to get your own creative fires burning. Here you'll find exclusive wallpaper designs by your fave Aussie and international artists!  Our wallpaper is made to order, and created especially for your wall. We provide you with nice big panels to avoid lots of joins.. this saves time on installation, and provides a much nicer finish. Our wallpaper is DIY... once you purchase your wallpaper, there is no more to pay (no messy glues, no tradesmen, no steaming to remove). Life is boring without wallpaper... so get shopping and fill those walls with beauty. #TEAMWALLPAPER
Made from the highly trusted removable fabric that is - PhotoTex. "PhotoTex is the original peel and stick, polyester fabric, adhesive material that can be installed on virtually any flat surface (indoor and out) and then removed and reused many times over leaving no adhesive residue. Used for numerous applications PhotoTex does not weaken or strengthen over time, can withstand all weather conditions, and it will not shrink or curl like other material. PhotoTex won't rip or wrinkle and can be pulled apart if it folds over during installation. PhotoTex material is US patented and non-toxic. "Our decals & wallpaper are made on premium Opaque PhotoTex fabric so that you can use them on coloured walls and easily overlap without anything that's underneath showing through. Our decals are also precision cut on a premium grade commercial machine, leaving them completely borderless. PhotoTex is the number one trusted and truly removable fabric wall media on the market. If your wall art isn't on PhotoTex, well, its not on PhotoTex! To get the best from your wallpaper and wall decals, it's important to fully read all of the information below. If you are unsure if our product is right for your walls, simply emailinfo@theblockshop.com.au for an A3 sample to try before you buy!  
We are 100% a family run business, located in the Goulburn Valley, Victoria. Our production team has a combined 65 years experience in the sign and printing industry. If you are looking to support small, and you wish to purchase the best quality product that money that money can buy, look no further than Minnie and Me Interiors.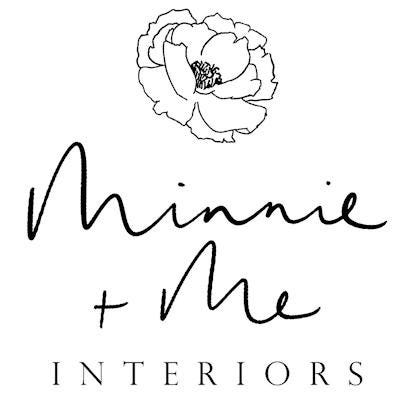 Filter
8 per page
12 per page
20 per page
36 per page
48 per page
Showing 80 of 127 products
Filter
8 per page
12 per page
20 per page
36 per page
48 per page
Showing 80 of 127 products
Filter
8 per page
12 per page
20 per page
36 per page
48 per page
Showing 80 of 127 products