Dash & Albert offer stylish, timeless and constantly evolving rug, featured on The Block 2017 Season in Josh & Elyse lounge room reveal 
Internationally renowned and highly sought-after, their impressive range of handmade flooring solutions effortlessly take centre stage time and time again in designer spaces.
Delivering seasonal collections that weave on trend elements with classic designs, ensuring they meet the design industries desire for fresh residential and commercial interior and exterior flooring solutions.
Every single Dash & Albert rug is constructed with eye catching detail, often using unique weaves inspired by natural beauty with functional durability in mind.
At Dash and Albert we make ethically sound and socially responsible choices. We're dedicated to opportunities for all employees, excellent working conditions and remuneration for each skilled artisan who brings our designs to life, ensuring the utmost respect for everyone who works on Dash & Albert creations.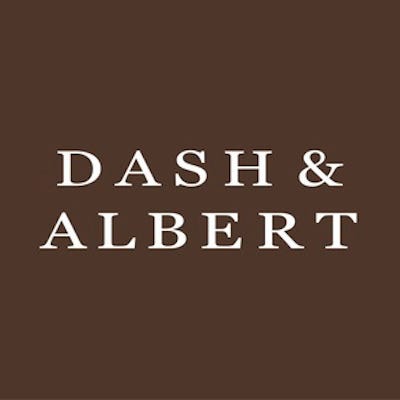 Filter
8 per page
12 per page
20 per page
36 per page
48 per page
Showing 20 of 58 products
Filter
8 per page
12 per page
20 per page
36 per page
48 per page
Showing 20 of 58 products
Filter
8 per page
12 per page
20 per page
36 per page
48 per page
Showing 20 of 58 products