I'm Brad Turner, an Australian Indigenous Artist who lives on the beautiful coastal border between Queensland and New South Wales - Bundjalung Country.
I use my contemporary style of Indigenous art to build relationships, connect people from all walks of life and unite communities with my culture.  My modern approach uses a mix of earthy, coastal tones and vibrant colours to inspire hope and positivity, often in a form of a 'Chalahn' Rainbow. Initially, my art was a way for me to connect my daughter with her indigenous ancestors and our deep connection to our land. But it quickly turned into a passion project, and I realised other people wanted to feel that connection too.
Each time I paint it is such an intuitive experience, every piece of artwork has a part of me, a spiritual connection. It's amazing because I can remember every piece and the unique stories behind them. I thrive on bringing an idea to life but also feel a great sense of responsibility, as an ambassador for my community and culture.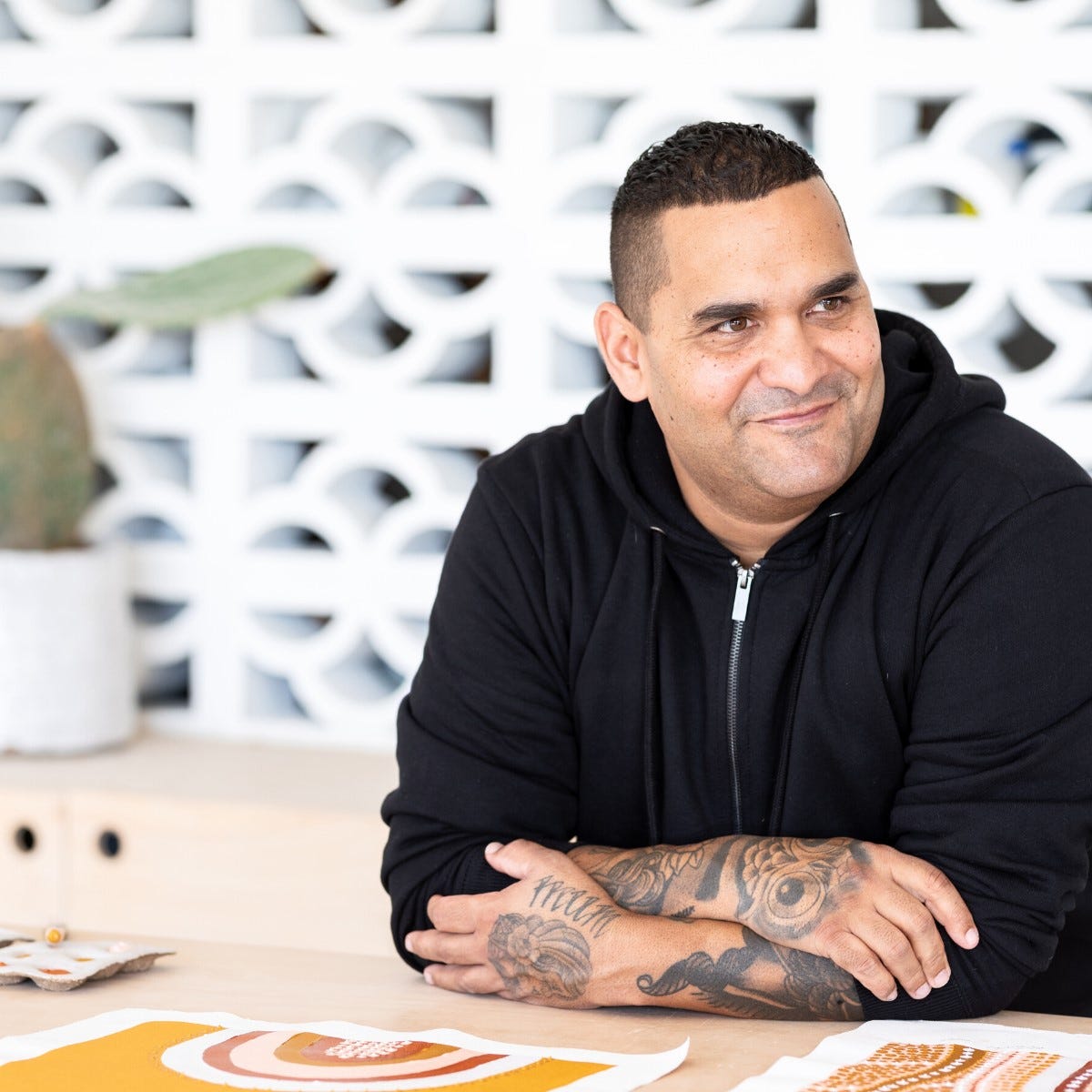 Filter
8 per page
12 per page
20 per page
36 per page
48 per page
10 Products
Filter
8 per page
12 per page
20 per page
36 per page
48 per page
10 Products
Filter
8 per page
12 per page
20 per page
36 per page
48 per page
10 Products