AURA Home by Tracie Ellis
Founded by Tracie Ellis in 2000, Aura has since become a premier designer bedlinen and homewares brand throughout Australia and abroad. Designed in our Melbourne studio and inspired by Tracie's love of global and Australian travel, we design and create a range of rich, textured pieces that bring contemporary style and luxury to any home.  Striving for quality and elegance in everything we do, Aura Home has become synonymous with sublime colours and tactile natural fabrics.
For the ultimate bedroom and bathroom indulgence, discover our extensive range of bedlinen, cushions, throws & bath towels in an array of luxurious natural fabrics. We strive to create homewares that rest effortlessly together, ensuring seamless transitions as you move through your home. 
Explore the world of Aura with us, where you'll find a hint of Scandinavia, a touch of India, and a whole lot of Melbourne.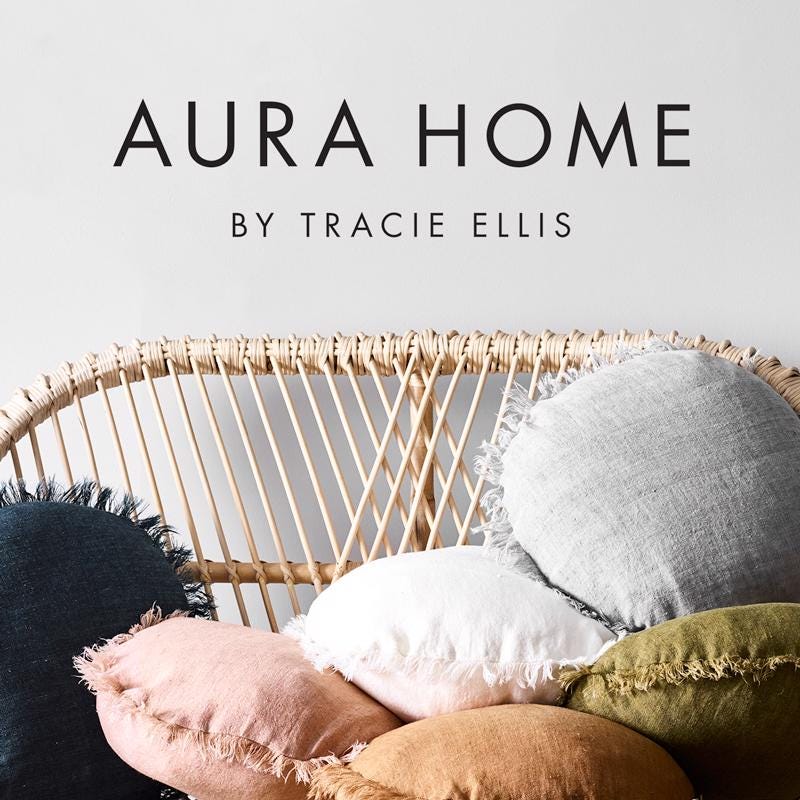 Filter
8 per page
12 per page
20 per page
36 per page
48 per page
Showing 63 of 63 products
Filter
8 per page
12 per page
20 per page
36 per page
48 per page
Showing 63 of 63 products
Filter
8 per page
12 per page
20 per page
36 per page
48 per page
Showing 63 of 63 products