Got a white wall that needs filling? Maybe you have a whole house just crying out to be made beautiful with an amazing selection of gorgeous artwork?
Well - have we got the competition for you! To be in the running to win some of the art featured in this year's show, all you need to do is register your email address. Yep - it's that easy. Deciding where to hang everything - well, that may be a bit trickier….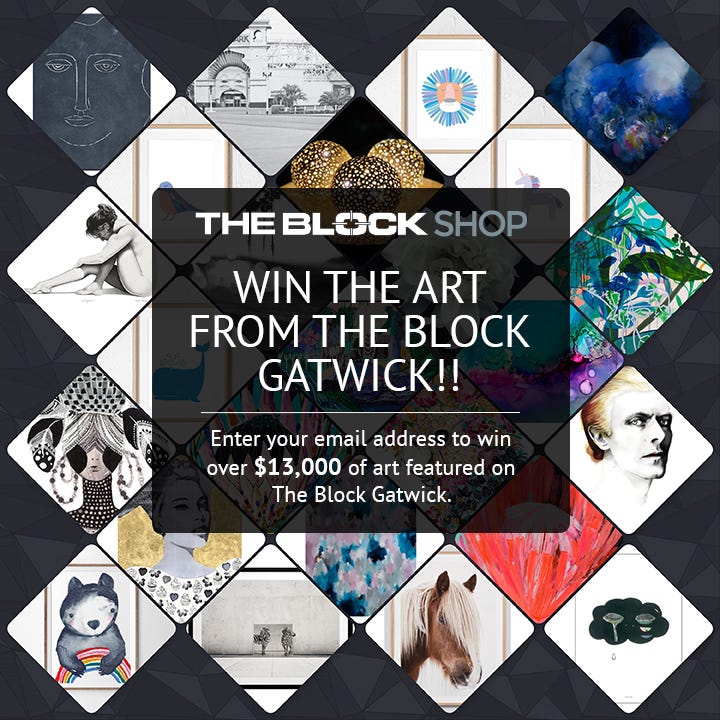 To be in the running to win all these amazing pieces click HERE

Many thanks to all our incredible artists and vendors for making this amazing competion happen.
Good Luck - love The Block Shop team xx

Did you like this blog? Subscribe to our newsletter to be the first to receive news from The Block! Subscribe now to receive $20 off your next order.