Last week, Whitney and Andy presented their best room to date: their kitchen [https://www.theblockshop.com.au/store/single/andrew-whitneys-kitchen]. Now, they've managed to do one better, securing a Room Reveal win with their dining room and hallway combination.
And it's been a long time coming for the 29-year-olds from Victoria.
"Oh, it's so exciting!" Whitney tells The Block Shop with a laugh. "We both kinda thought, 'Oh, it's about time!'"
And it couldn't have come at a better time either. Whitney and Andy have had to wrestle with a pretty tight budget, having only won one Challenge this season (and even then, they had to share their winnings with Ebony and Luke).
"It's really been challenging to work with the budget we've had," Whitney admits. "Others have won a lot more money."
That said, Whitney and Andy have been smart with the way they spend theirs. Their Modern Australian style means they opt for furnishings and other items that are simple, soft, and not so hard on the eye. They're thinking about Auction Day, and sometimes simpler is better.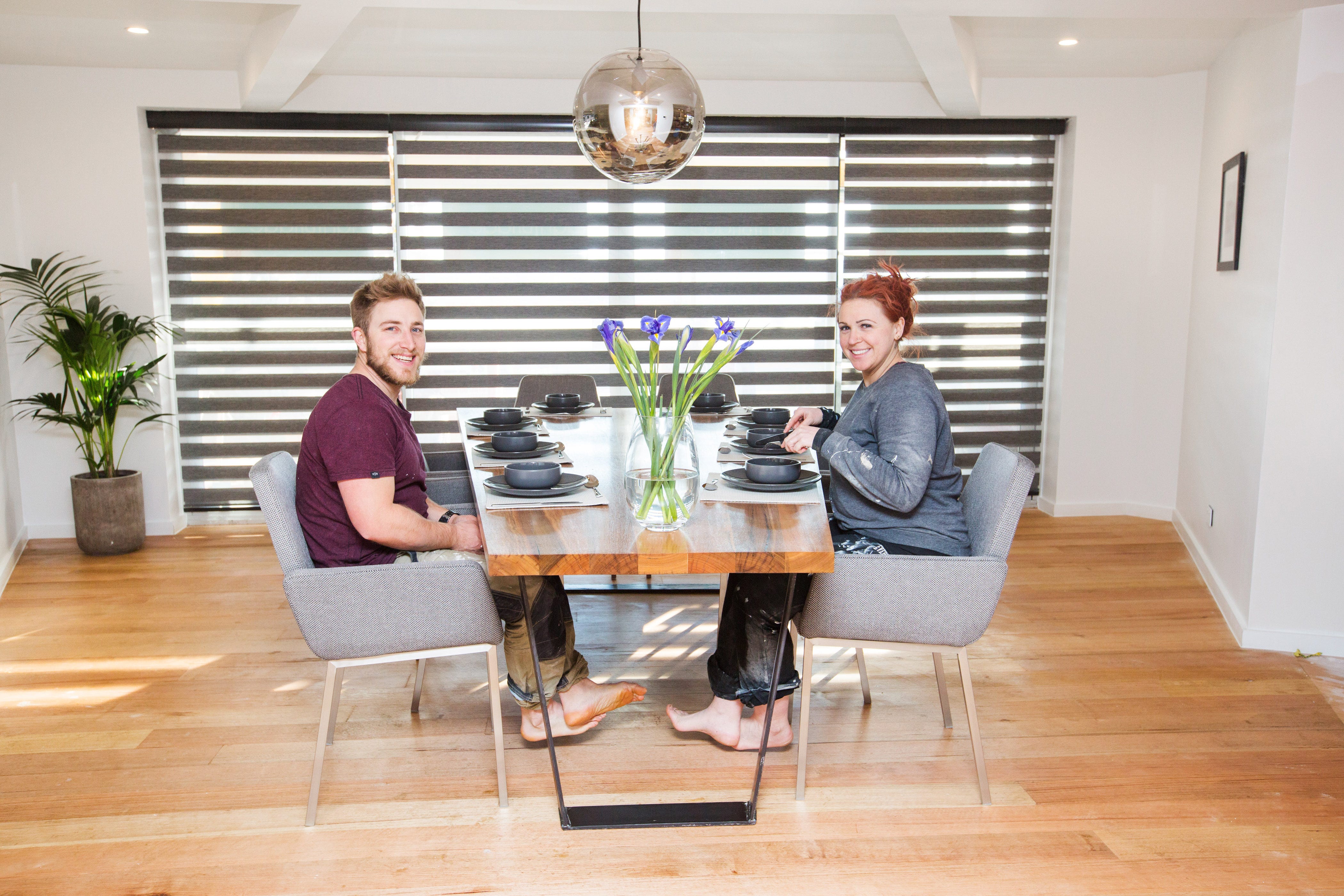 "We're thinking about how the place is going to sell," she says. "The people who are going to be moving in are going to want to add their own flavour to it."
It's a strategy that has worked well in the past, notably for past winners Brad and Lara, whose simpler taste impressed buyers on Auction Day, but didn't initially light the judges' worlds on fire.
"It's kinda tough being judged every week, but because we have never done this before, we take it on board," Whitney says. "It's positive criticism so it's definitely helping us get better with each room we do."
Their improvement over the course of the competition has been so stunning that the judges found it hard to fault them this week.
Their craftsmanship was impressive, the finishes were top-notch, but really, it was all about the recycled spotted gum dining table. Its unconventional shape ignited a lot of discussion, but the more the judges spoke about it, the more they loved it. Neale Whitaker even went so far as to call it "genius" and the best thing they have done in the competition.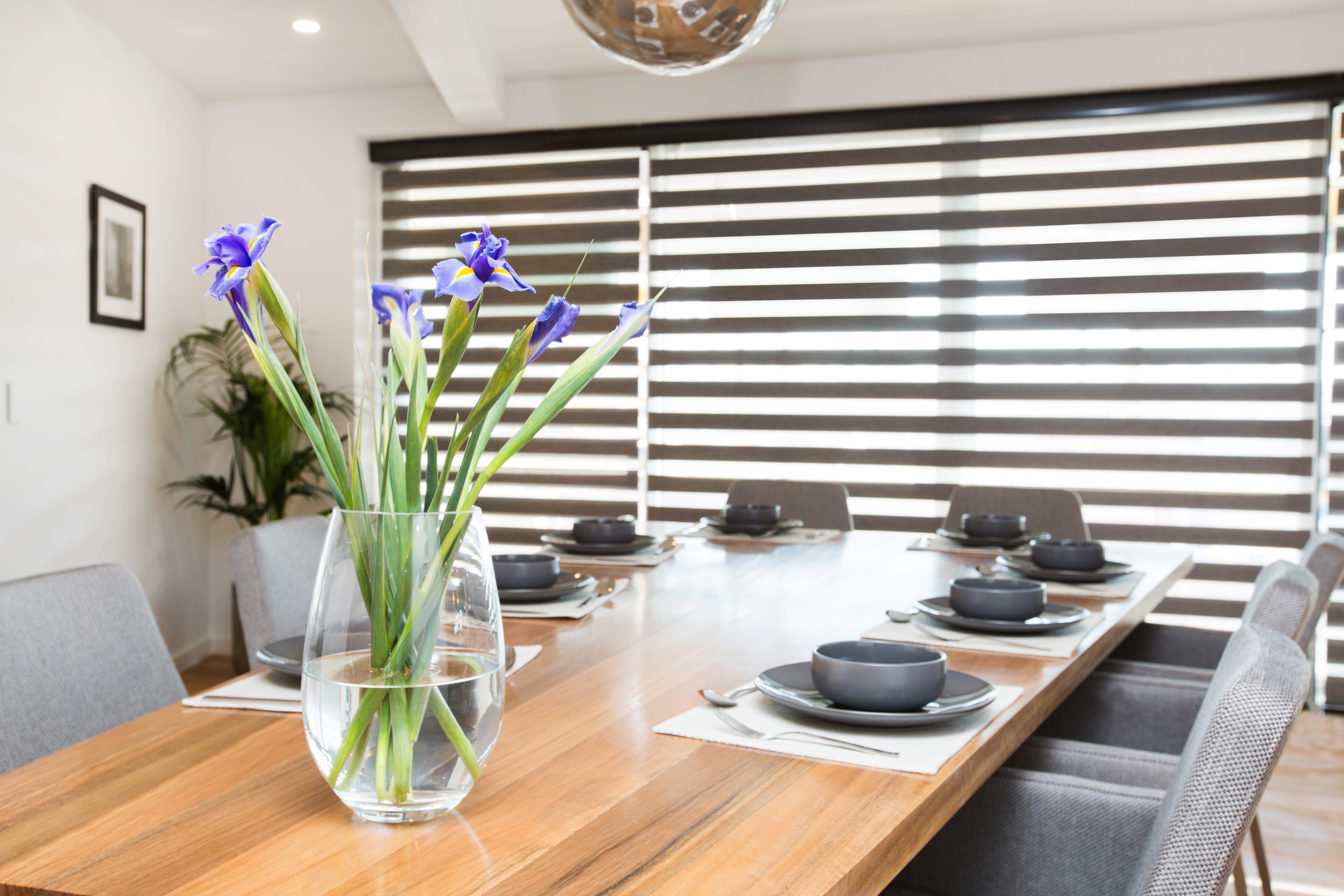 "The reason why we went with it is, not only is it different, but the timber is just so beautiful," Whitney explains.
"The shape complements the shape of the room, and because of it, you get to sit with the views of Melbourne city, which I think is a pretty smart idea."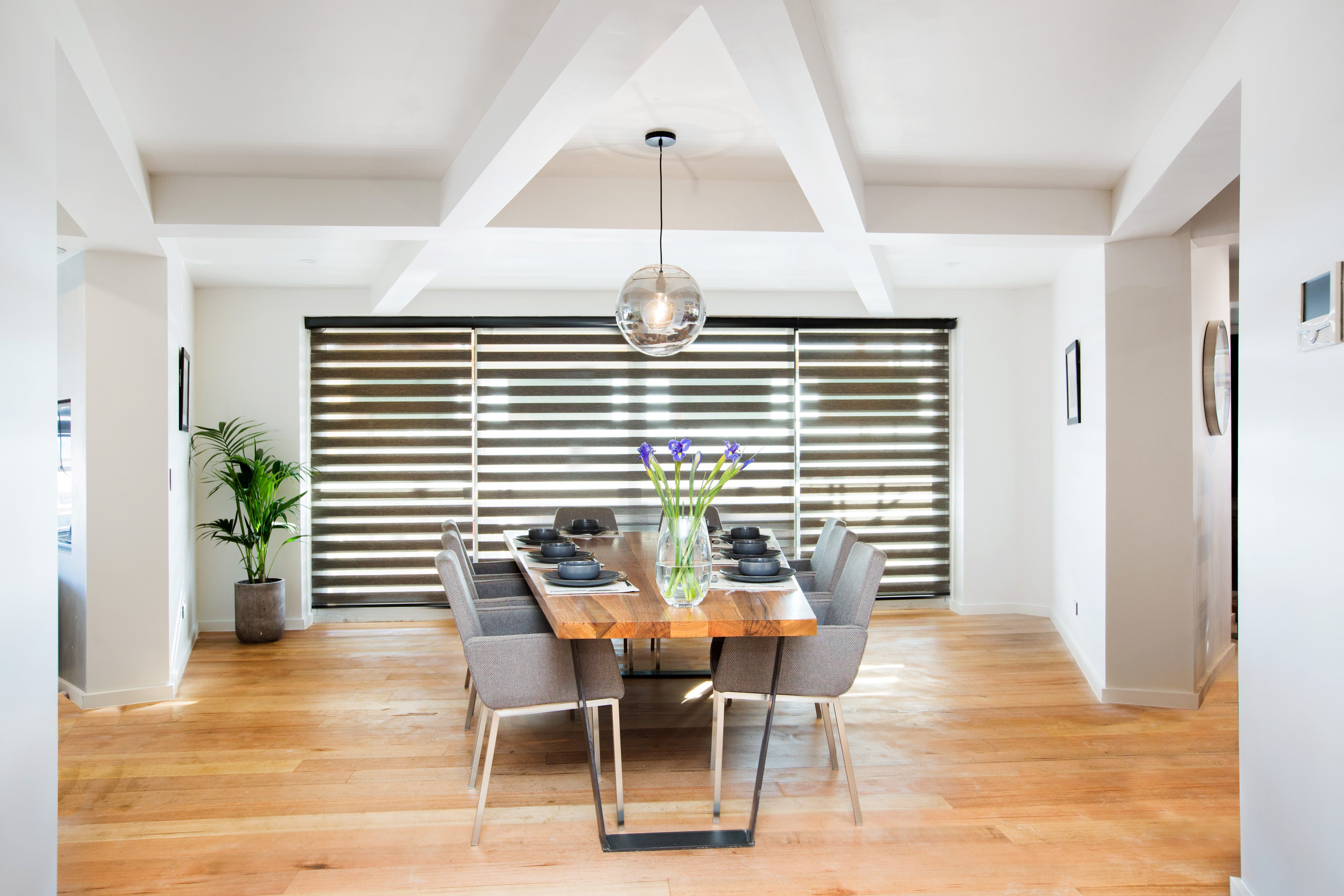 We think so too.
Elsewhere in the Blocktagon…
Caro and Kingi backed up last week's win with another strong week. As always, their artwork choice ('Growler' by Adam Cullen) was sublime.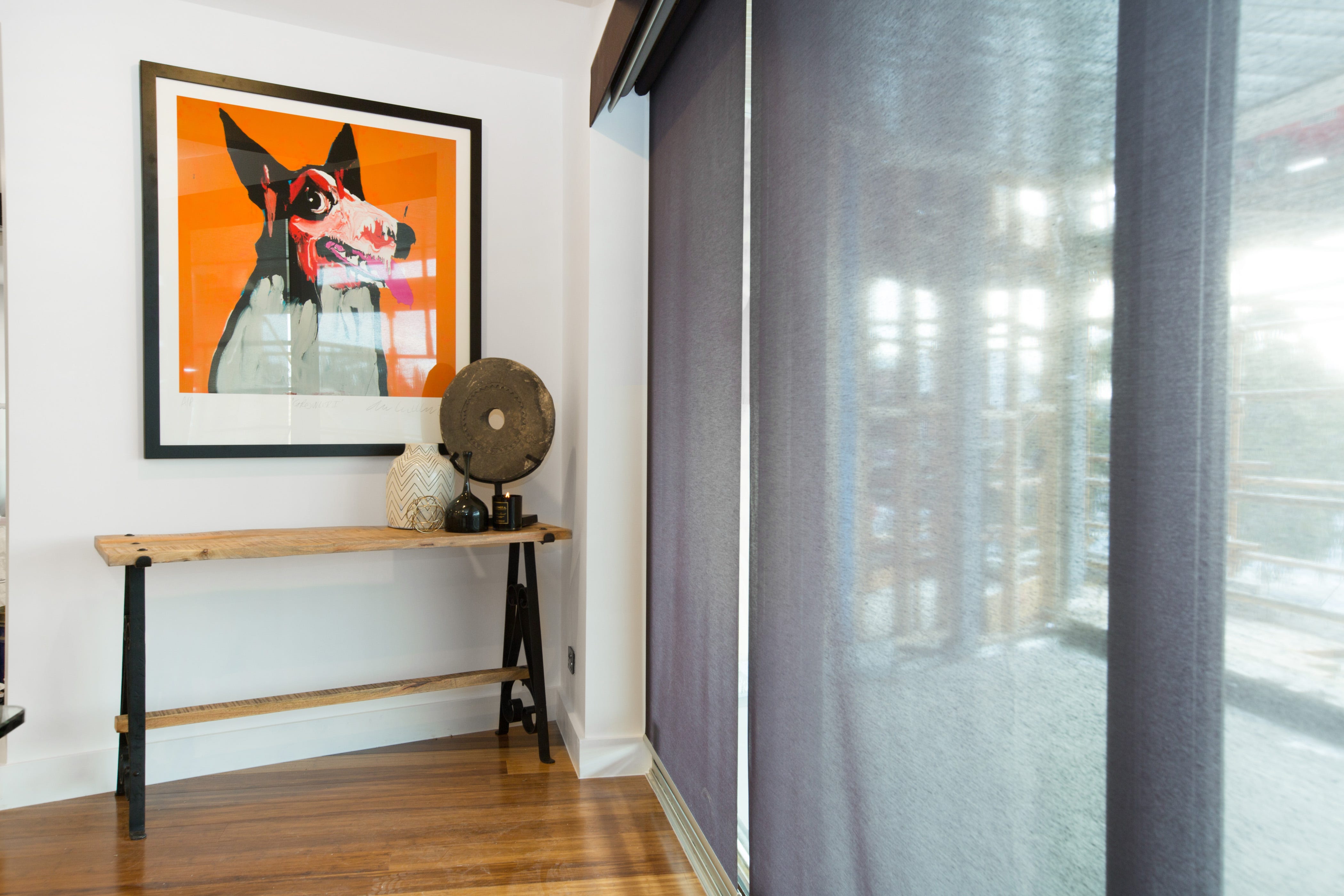 Challenge winners Suzi and Vonni really lucked out with their winnings: that bespoke dining table is divine.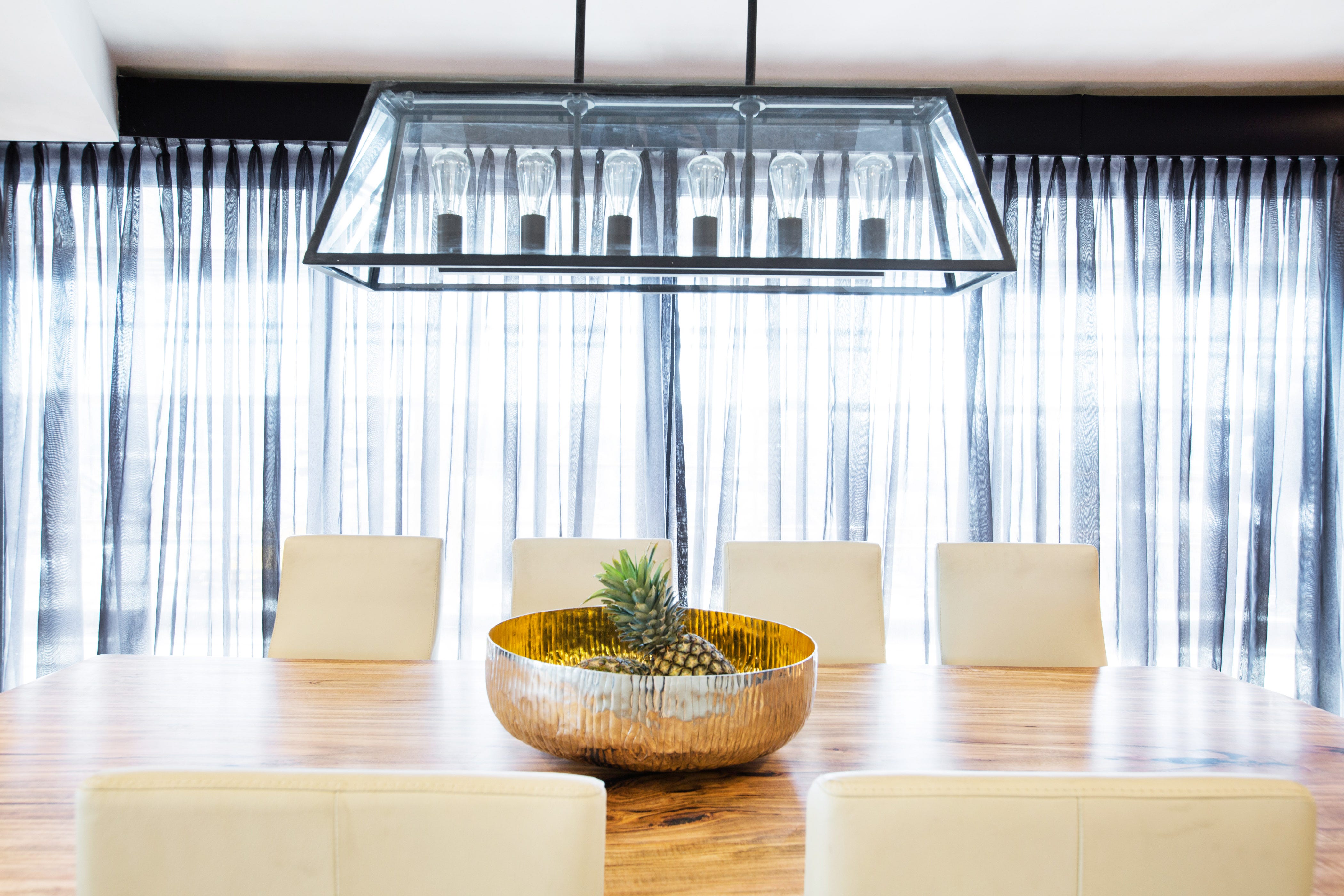 Luke and Ebony continue to style to perfection, and we can't tear our eyes away from their green vase.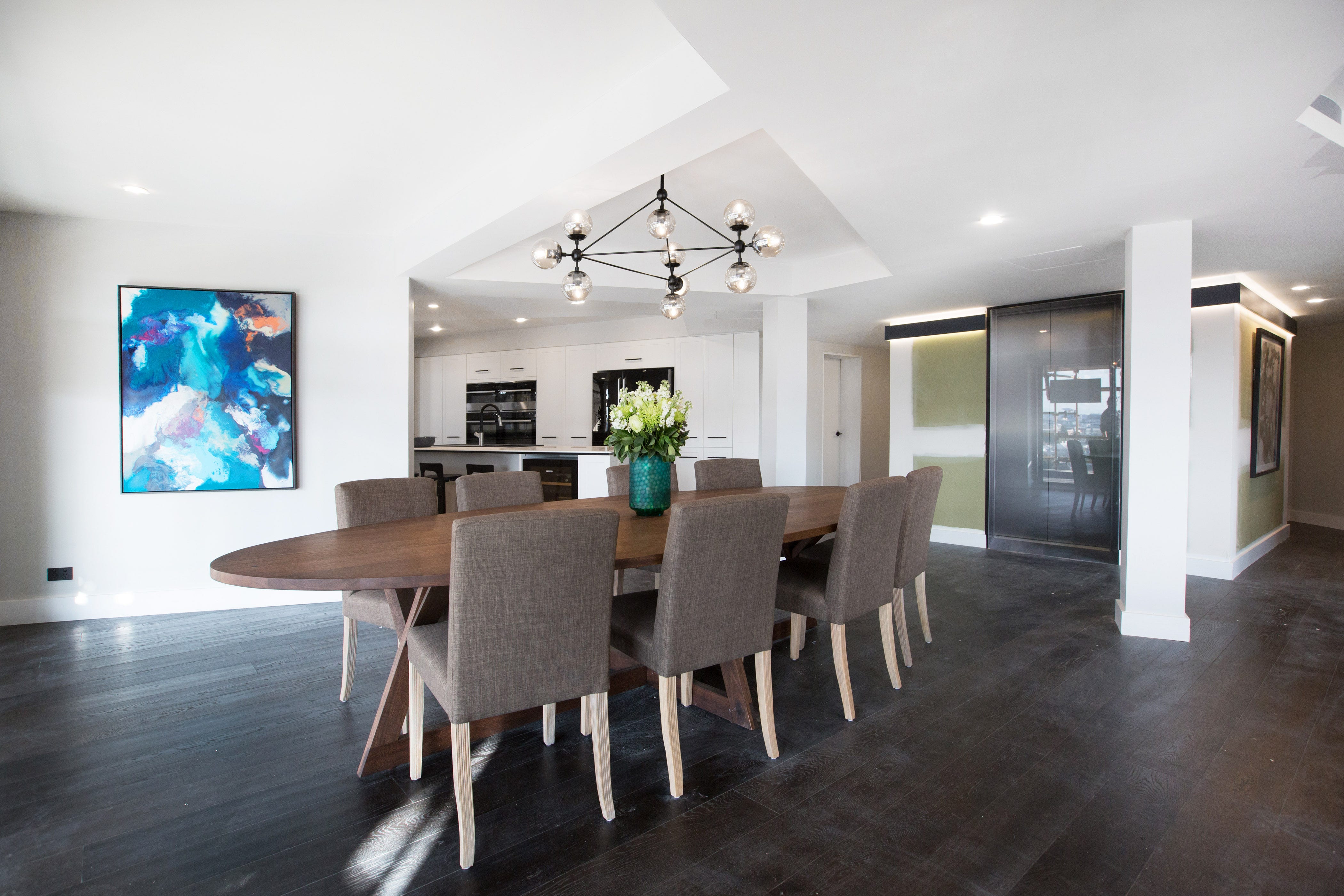 This week, Dean and Shay's dining room shone bright like a diamond, thanks to… their diamond chandelier.
Did you see something on TV this week that you think is just perfect for your home? Shop by room now!