Colin Hutson, founder and director of The Block's go-to quirky homewares company, talks about following his (animal) instincts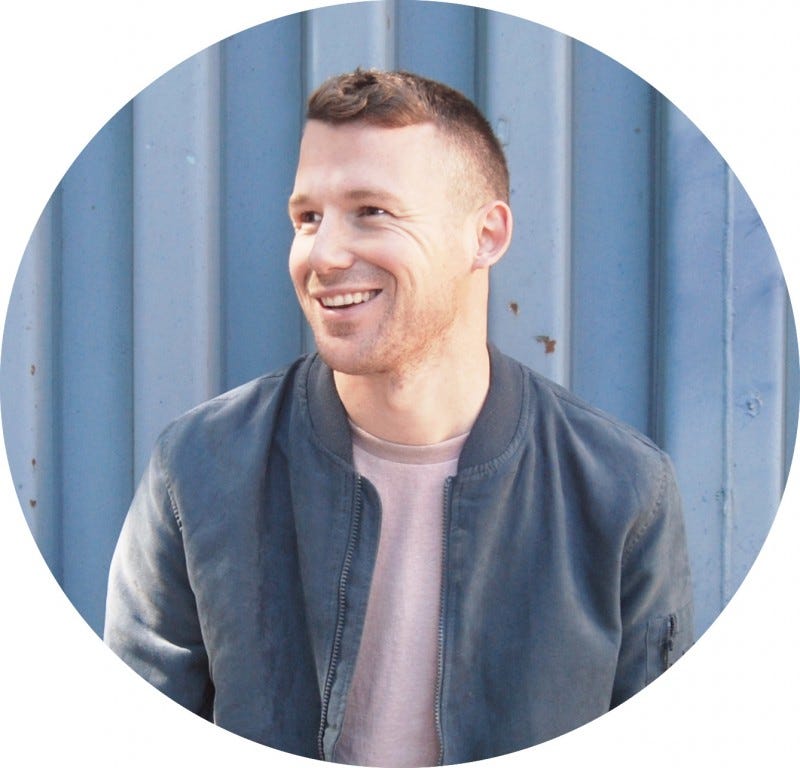 Colin, Founder White Moose
Tell me a little bit about your background?
Growing up in country Victoria, I had an upbringing full of animals, imagination and creative experiences. One of my earliest memories is playing with my Grandparent's rubber stamp set on sheets of butchers paper on their kitchen table. Hand me the hot glue gun, cardboard, paint, and I'm a happy man.
What about your professional background?
While studying a Visual Arts and Design degree— including an exchange program in Canada— I worked retail and after graduating worked at a photography studio followed by a year abroad as a design assistant for a UK textiles manufacturer. Cutting little squares of fabric and sticking them to sample swatches really gave me time to question my long-term goals and when I returned to Australia, I took up a position with the Cotton On group and formed part of the team rolling out the Typo concept stores.
While holding down my full-time role in brand development, I began to create my own handmade designs and selling them at the Rose Street Artists Market in Fitzroy, Melbourne. This is ultimately where White Moose was born.
Where did the idea for the business come from?
When I came up with the brand name, I had no idea what it would become. Reconnecting to my time in Canada with the name White Moose was something that felt right. I've experimented with many different categories, from accessories and textiles to our signature home decor animal range, but even that is evolving now.


How would you describe what you sell?
The mantra we follow at White Moose is 'Life's too short to shop boring.' We have a bold sense of quirk and our customer is someone who isn't afraid to let their personality shine. ​
Tell me about your association with The Block?
The Block Shop actually found us in our early market days, when White Moose had only just launched. As each season goes on we see more and more of our homewares and decor designs being used by contestants in their rooms.


What impact has that exposure had?
The Block Gatwick saw fifteen home decor products from White Moose featured and the response has been mind-blowing. We saw products sell out within hours of screening. The thing customers love most about White Moose is that even though it is unique and affordable, it isn't mass produced and in every home. We have to find a balance of not letting our customers down but keeping our products limited edition. Our advice? If you see it and love it, get it straight away!
Do you have a favourite object that you sell?
Picking a favourite home decor product is like having a favourite pet or child. Too hard! We do always find that products with the strongest sense of humour get the best reactions from our customers.
Tell me about the charitable element of the business?
Our relationship with animals through our product design is something that connects us to the environment. We've partnered with The Trees of The Future program to help provide sustainable agricultural and farming practices in Sub-Saharan Africa. For every White Moose order placed we plant a tree through the Tree of The Future program, your orders make a difference.
What do you enjoy doing on a day off?
It can be hard to disconnect when you're so passionate about something you've created, but I try and keep my days off very simple and use it as an opportunity to recharge. While I try to relax and recharge I do find my time away from work is full of people and adventures. My best mate Kenny, a rescue dog from the country, is always by my side. I like connecting with nature, taking photographs on walks and hikes, but design always creeps into my consciousness. It is in the quietest of spaces sometimes that the ideas come, and there's something special in that.

What's next for White Moose?
We are excited for the next season of The Block and to show all of The Block Shop customers the new White Moose Collection. It is even wilder!
To see more of White Moose's extensive range click HERE