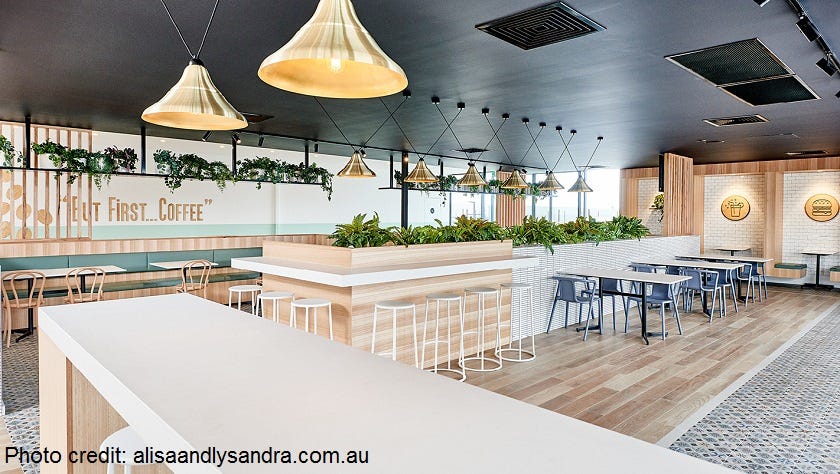 Once two policewomen in Adelaide, The Block: Sky High winners Alisa and Lysandra Fraser are now two of Australia's best-known interior designers. Their latest project? A re-imagined truck stop. We chat to Alisa to find out what they've been up to - and where they're headed to next.
Tell us about your latest project - it looks great!
Thanks. It took about 18 months. It came about because we knew the builder - we actually designed his house. He was like, 'I want to bring you girls with me. I don't want to do this without you, because I love what you do.'
That's great...
It was. So we put a whole presentation together for Caltex, and flew to Sydney and had a big meeting with the CEO and nine of the head guys.
Sounds nerve-wracking…
As you can imagine, we were sh*tting ourselves. We presented this whole powerpoint presentation, all about how truckers, when they are out on the road, they need to feel like they are at home, because they are stopping all the time. So the idea was to create a place away from home; the idea being we could reinvent your typical road house, petrol station or truck stop.
It certainly doesn't look like any truck stop we've seen...
I know! This was the first retail fitout we have done, so it's something a little bit different for us. It was exciting, because there was nothing holding us back, as such. We had a brief we had to stick to, but you can be more creative with a retail space.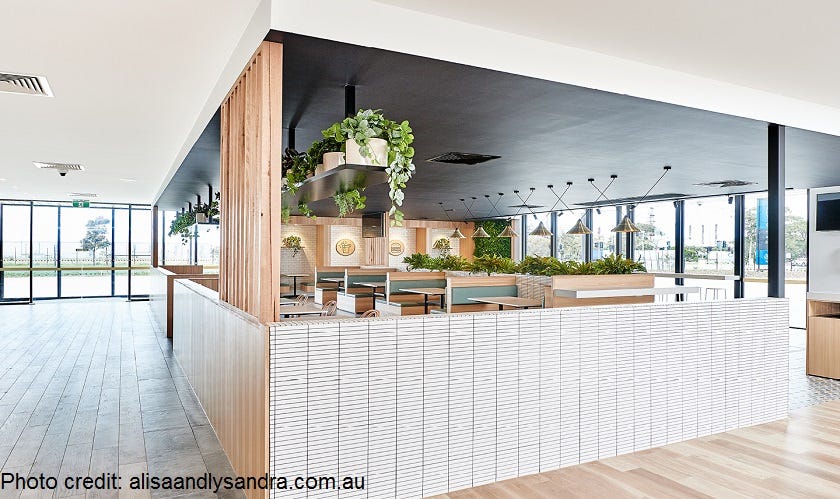 After finishing Dux House on The Block in 2014, did you guys go back and study interior design, or did it all happen organically?
All organically. Lysandra and I, we call ourselves 'Interior Designers', because that is exactly what we do, but we don't pretend that we know all the terminology, and that we know everything. We just know how to put it together. I think at the end of the day, you can have a degree, and a certificate, and a piece of paper, but it doesn't mean anything - nobody actually cares about it. They just care that you can do the job.
Your experience on The Block enabled you guys to approach your work in this way. It probably wouldn't work like that for most people...
Yep. 100 per cent. What we learnt just on The Block, alone, fast-tracked us four years...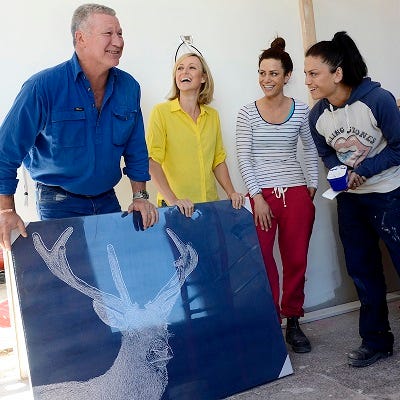 It's certainly been a steep learning curve…
It sure has! It's always that thing of, you have got to stay out there, and you have got to keep going, and you can't take your foot off the pedal. Because you don't want to miss out on opportunities.
You guys both have kids - how do you manage to juggle all of that with the business?
We are definitely getting better at it. I think the biggest thing now is, Lysandra's kids are both at school this year, which makes it a lot easier. And my little one is looked after three days a week, so I'm in the office a solid three days. Now it's just literally about us not taking on as much - just taking on the things that excite us.
Did you watch this year's series? Did it make you want to return and do it all again?
After The Block I got really bad anxiety. I am fine now, but I reckon a day on The Block and that anxiety would all come back. I never had a day of anxiety in my life before The Block, and the whole experience - it's so much pressure. As soon as I start to feel overwhelmed now, it comes rushing back.
Only people who have done the show would be able to relate…
Totally - 100 per cent. So there is a part of me that goes, 'The only reason Lysandra and I would want to go back is to push our design in a completely different direction.' Not for anything else - not for fame, not for monetary gain - it would just be to show what we can do now. Because we look back at our work and go, 'Oh my god, that was so sh*t.'
What? But some of your rooms just recently got voted the best of all time by the judges!
Oh yeah, I know. Downstairs in The Dux House was good. And God, I am being so hard on ourselves, because we had never decorated a freaking room before coming onto The Block. But now that we know what we're doing, it would be really good to go back and go, 'This is what we now do differently.'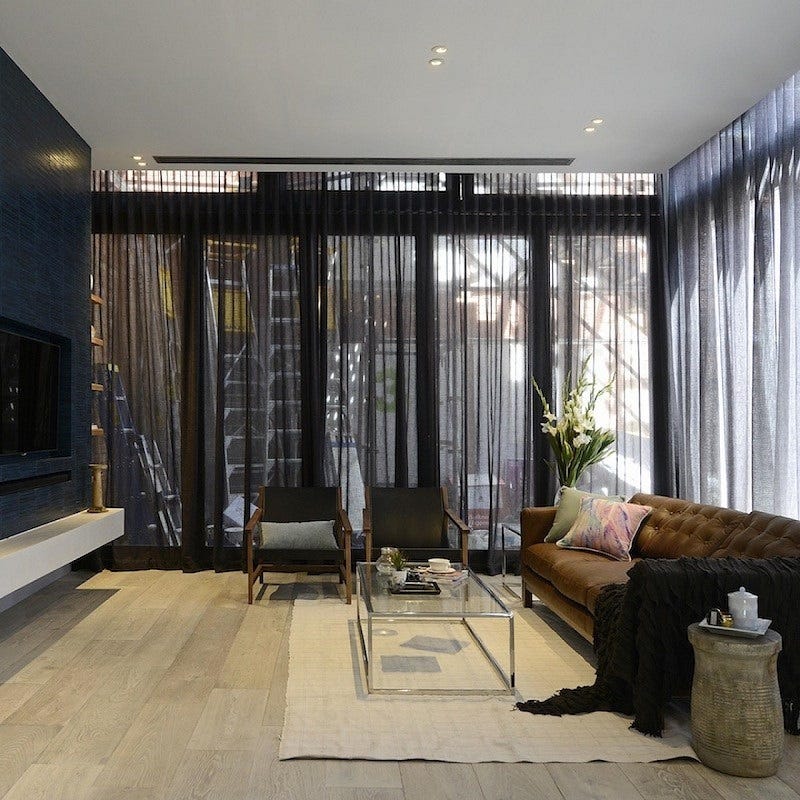 What are you both up to next?
We are hoping to do a few more things with Caltex next year, so that will take up a big chunk of our time. But we also bought a property in Albert Park (in Melbourne) - a Victorian terrace we've just started work on this year.
That sounds like a big project…
We are doing a full online series and have got sponsors on board. We have to keep the facade, because there's heritage overlay, so we will jazz it up, but we are going up another level, and bringing a style that really is quite different. So we are really excited about sharing it and starting to create it.
Sounds like you guys have a LOT on your plate!
It has been a slog, and a lot of hard work, but it's really exciting. So that is our plan - to keep doing things like that. That is what we want to do - work for ourselves, and have that creative control.
Here are some more images, of the fabulous truck stop Alisa & Lysandra designed for Caltex. All photos courtesy of alisaandlysandra.com.au
Did you like this blog? Subscribe to our newsletter to be the first to receive news from The Block! Subscribe now to receive $20 off your next order.