Courtney opens up about her and Hans' decision NOT to grant Norm and Jess permission to put in their pool. Hmm - something tells us, things are about to get messy…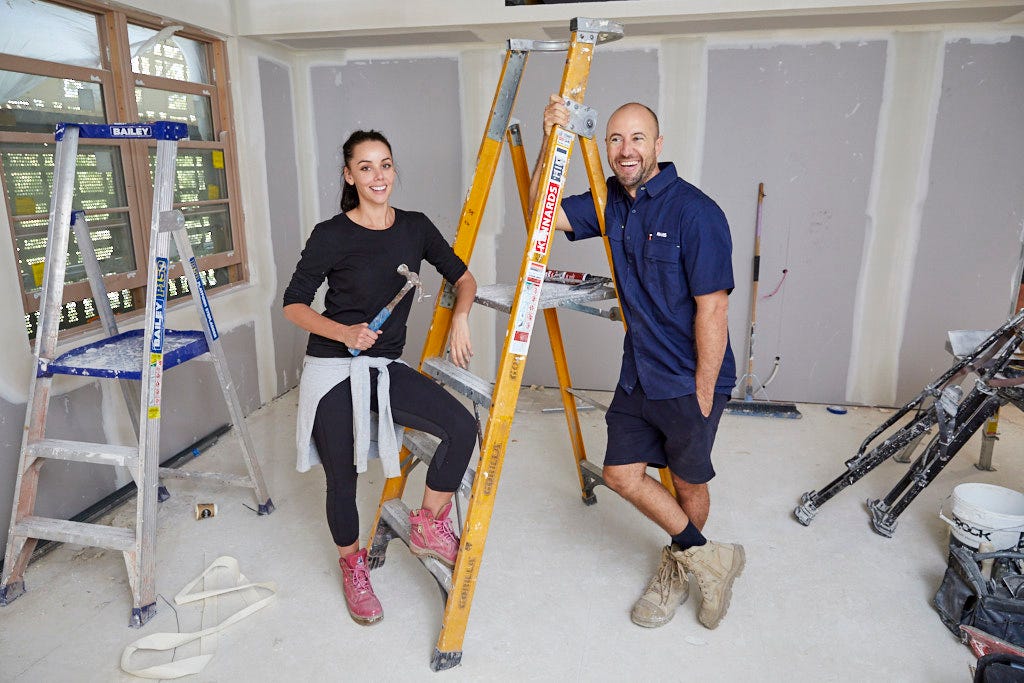 There's no denying that Courtney and Hans have one heck of a decision on their hands - grant Norm and Jess access to put in their pool - and hope it doesn't give them the winning edge at auction - or risk their friendship, and say no.
Courtney admits she's torn, but is quick to point out that saying yes to the penthouse's grand plans could ultimately cost them all a win.
"We love them, and we want to help them out. But we have to remember that it's a competition - it's going to affect everyone," she says.
"We are potentially giving them a win. A penthouse and a pool - who's not going to want that? And if everyone else finds out, they're going to be like, 'Oh, I might as well hang up my boots now, because they have got $100,000. So what do you do?"
She's right on that count - as soon as Sara and Hayden found out about Jess and Norm's plans, they weren't happy, with Hayden pointing out they should ALL be compensated should it go ahead.
So what does Jess think of all this? She's still in the dark about the fact almost everyone else on The Block knows of their plans (barr Bianca and Carla, who are still blissfully in the dark).
Well - needless to say, she's not happy. And both her and hubbie Norm are determined to find a way to go ahead with their plans regardless.
"It's the pack mentality that is upsetting. It's like, 'You know what? We don't want to look like the bad guys. But we're going to screw ya,'" Jess says.
Ouch! Here's hoping friendships can be salvaged out of this mess and that we don't end up with a repeat of last year's pool woes.
Hmmm….watch this space!
Did you like this blog? Subscribe to our newsletter to be the first to receive news from The Block! Subscribe now to receive $20 off your next order.