It was the week that almost killed them. And it only got worse for Ronnie and Georgia, who came fourth in Backyard Week, with a score of 25.5/30 - far below their usual high scores.
Georgia thinks they were hard done-by - especially given the logistical difficulty and expense they weathered with the installation of their huge, round plunge pool, affectionately nicknamed, "Ten Tonne Tessie."
"Robbed! We were totally robbed," Georgia tells Insider Style the day after Sunday's Room Reveal. "They said they loved the execution, and the delivery, and the garden as a whole, but they felt we missed the mark with the design, in terms of it being for a 'family home.'"
Georgia - and many of her fellow Blockheads - categorically disagree with this.
The judges pointed to the inclusion of a gas fire as not being particularly "child friendly." But as Hannah pointed out upon walking through her neighbour's space, "What about everyone else's fire pits?"
And she's got a point. So were the judges being far too harsh? Georgia thinks so.
"They thought it wasn't big enough - and fair enough," Georgia says. "But it wasn't as though they didn't love it - they thought it was beautiful and stunning. They just thought the design didn't suit a family home.
"But my whole thing is, just because you are a family, doesn't mean you have to be a certain stereotype.
"You can be sophisticated and have style and enjoy the nicer things in life. It doesn't have to be all grass for the kids to run around and play on."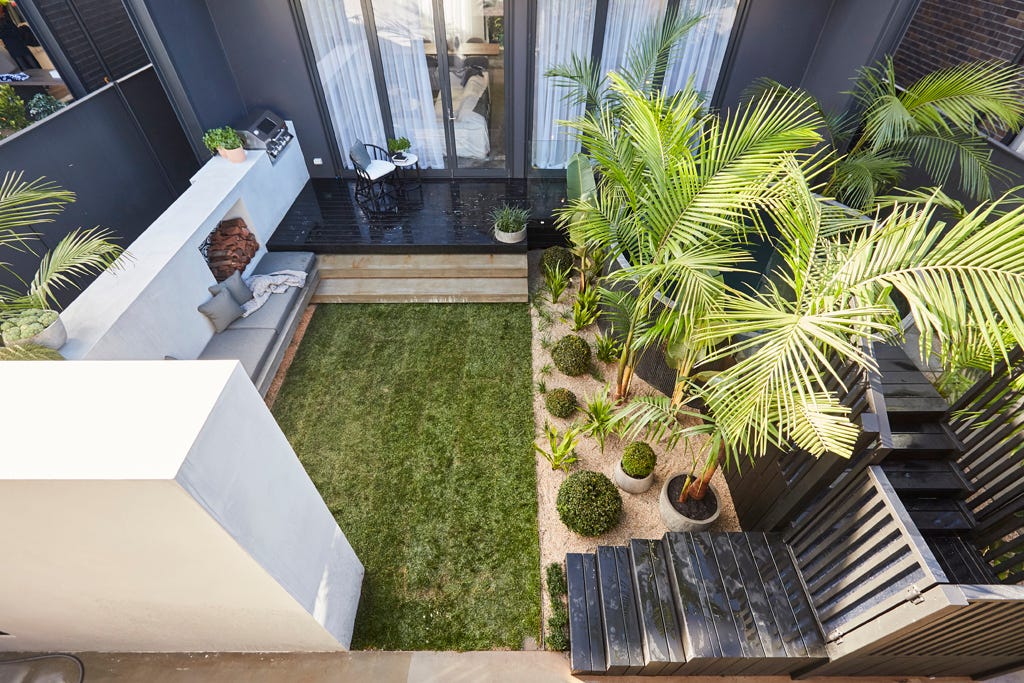 Like Georgia, Hannah says she was disappointed with her and Clint's score at Sunday's Reveal. She believes they didn't deserve last place, and that part of the reason they didn't do better, is because they were severely penalised by having to halt work to facilitate the installation of Ronnie and Georgia's pool.
And while she was pleased to pocket the extra cash - and was able to buy a state-of-the-art spa - she's wondering if it was all worthwhile.
"We had a pretty good action plan in place. There was just a lot of ambiguity going on as to where the pool was, when it was arriving. No one actually could really give us any answers, so that was probably the most frustrating part for us - not knowing," she explains.
"We sent our boys home just after lunch - because we had been paying them all day, and they weren't able to finish the job. It wasn't the end of the world, but we didn't end up getting where we wanted at the end."
She thinks the judges were unnecessarily harsh - considering the circumstances they endured.
"There were a few comments made," Hannah says. "They said they didn't like how our table sat on our deck, with regards to the whole orientation of the back area - how it impeded on opening up the bifold doors.
"But then, Wombat and Sticks, they got a perfect ten, and you couldn't actually open up their bifold doors either. Little things like that really annoyed me."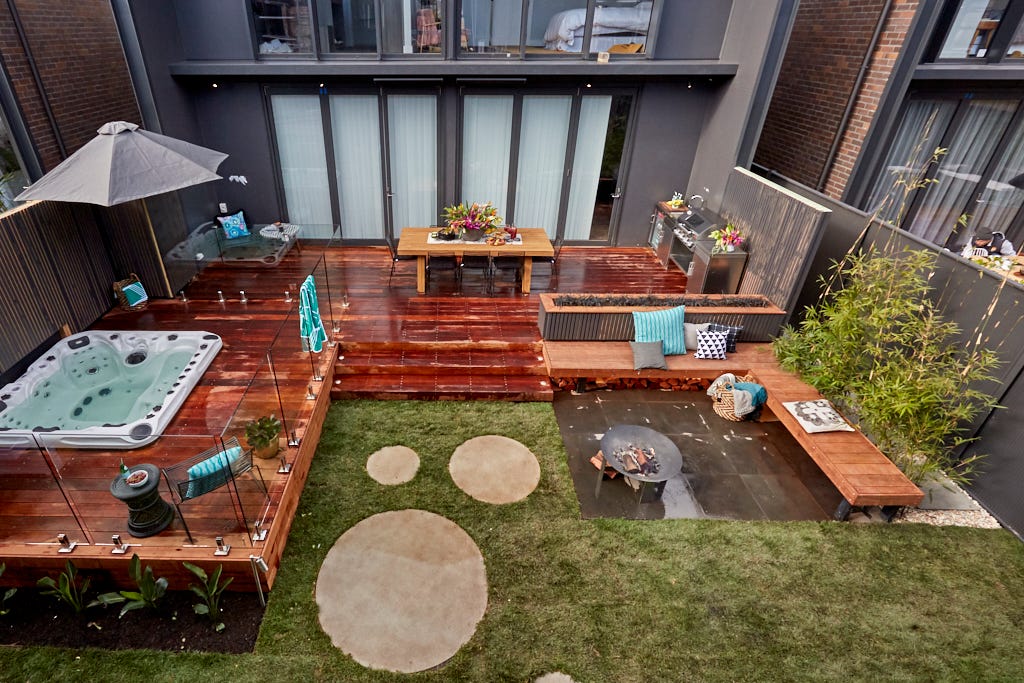 Did you like this blog? Subscribe to our newsletter to be the first to receive news from The Block! Subscribe now to receive $20 off your next order.