This Mothers Day we are celebrating the special Mother out there who do so much for us. We've spoken with a few of our retailers to see just what their Mum means to them and their work.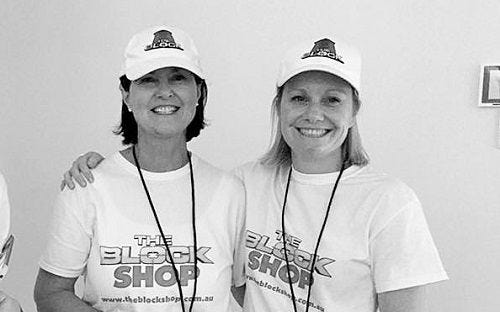 My Mum is my everything. She is my biggest supporter and inspires me every single day to do the best I can juggling my family and business. Whether it's looking after kids, cooking meals or donning a Block Shop t-shirt she is by my side every step of the way.
The Block Shop Co-Founder | Sarah Armstrong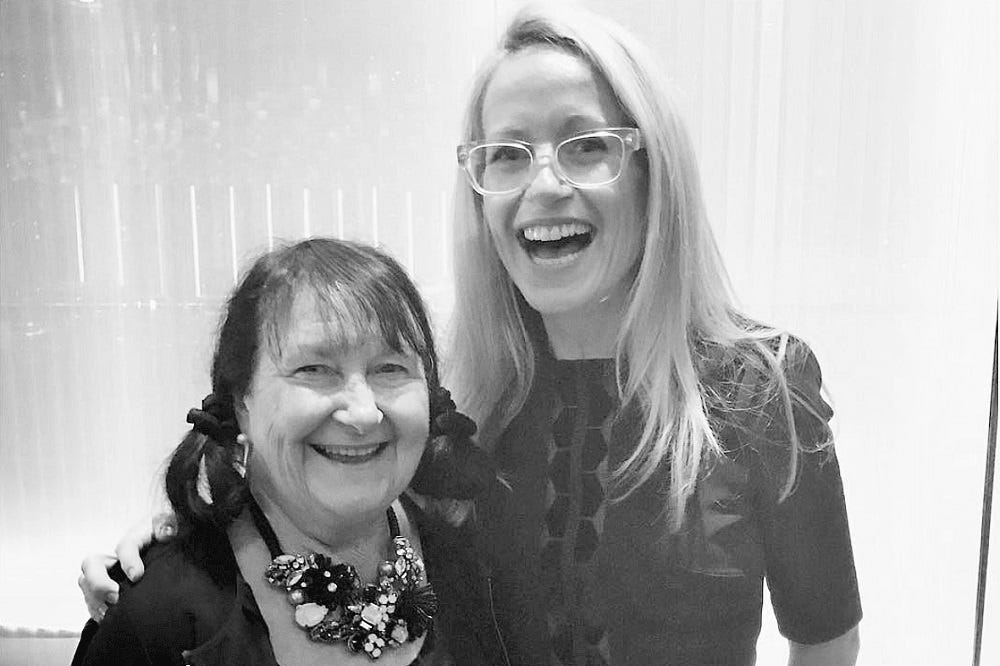 My mother is incredible in so many ways… But I definitely think the most important lesson she always taught me is to be able to stand on my own two feet and not just to be independent but an independent thinker. She has led by example and inspires me always by the way that she lives her life - she makes 'everything' seem possible. She had a great career and then studied after her retirement and learned three new languages, she reads and travels more than anyone else I know. She never seems afraid to give something new a go. I love Mother's Day and I wish I was going to spend it celebrating with her although I know she'll be proud that I'll be at work at The Block and standing on my own two feet.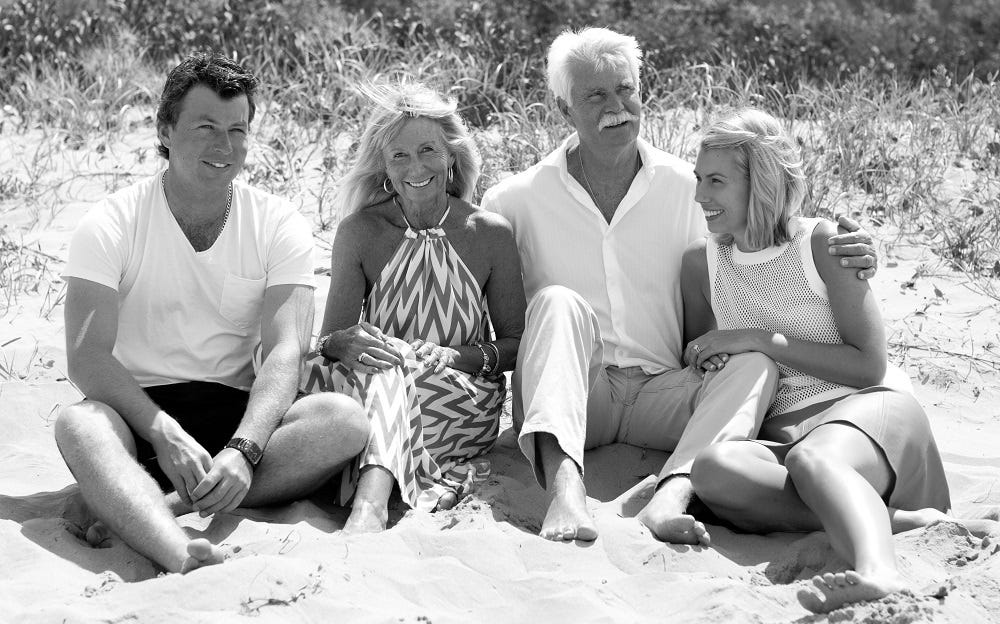 From the left: James (brother), Deb (Mum), Pete (Dad) and Brooke.
Mum Minx, aka Deb, is the eternal optimist and giver of endless support.
She is a believer in following your dreams and living out of your comfort zone if it delivers happiness, learnings and memories with loved ones.
Mum is the heart and soul of our beautiful family. Her creativity and expression has always encouraged and fostered us to explore new things and was a significant motivation for me to start Sunday Minx. From feedback on design ideas to helping pack orders when volumes soar, Mum has been part of the Sunday Minx journey from day one and I couldn't have done it without her. She is my best friend and I'm honoured to call her my Mum. xxx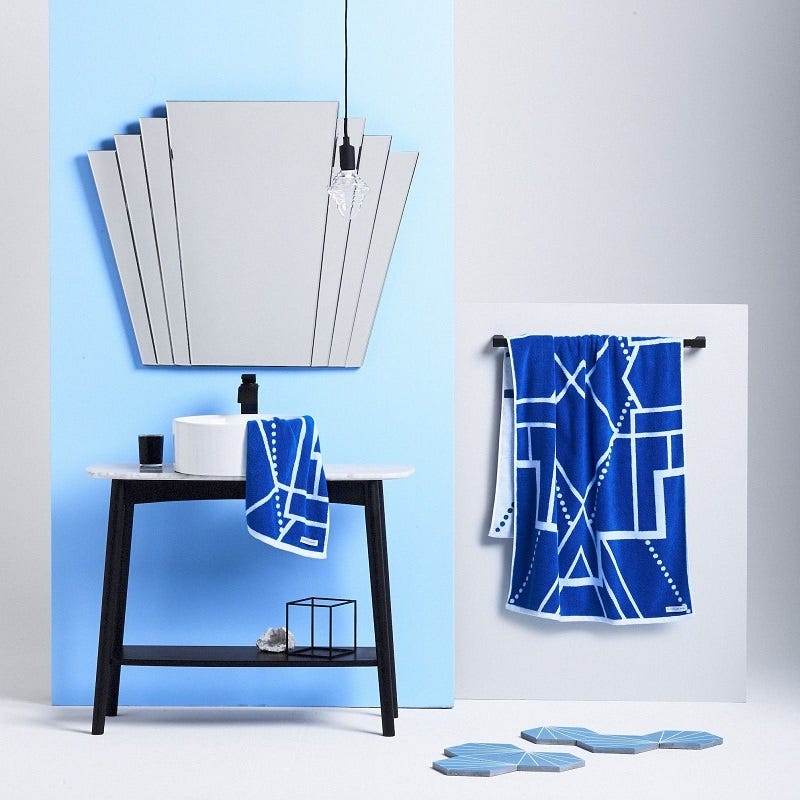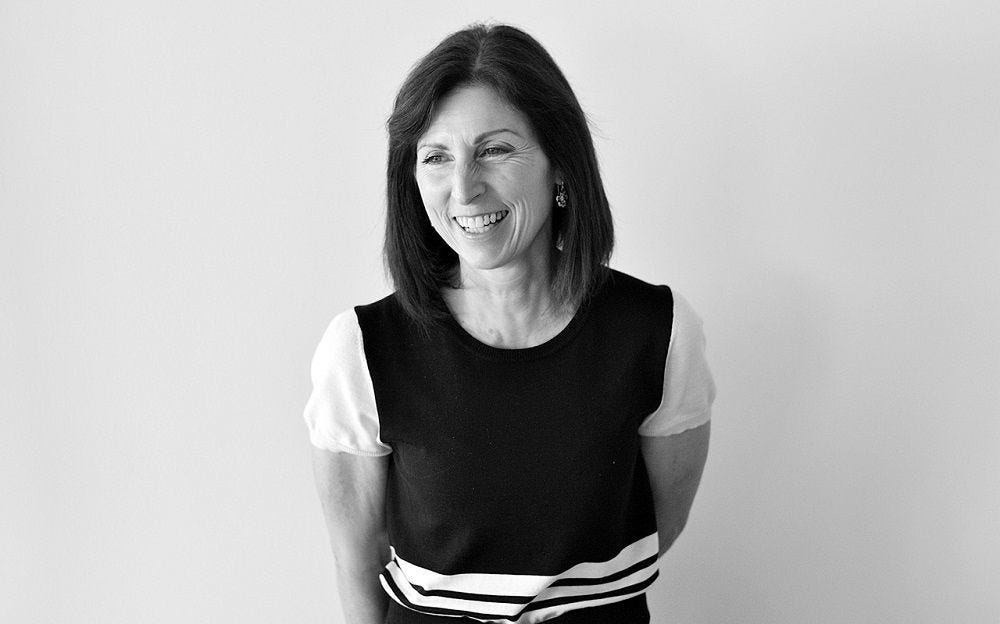 Marini Ferlazzo began back in 2011 because I wanted to pursue my dream of having a family business and work on something I was passionate about. People often ask me what 'Marini' is in the brand name, well, it's my mum's maiden name. My mum Clare has always been an inspirational force in my life because of her positive energy and willingness to venture into the unknown. She has provided me with so much encouragement and love throughout my life that I have grown up believing anything is possible. I wouldn't have taken the leap to start my own business if it wasn't for my mum. The best part is I get to work with mum every day, she's the co-founder of Marini Ferlazzo and we make every business decision together. I look forward to all the years ahead where we get to grow the business and tackle the challenges together.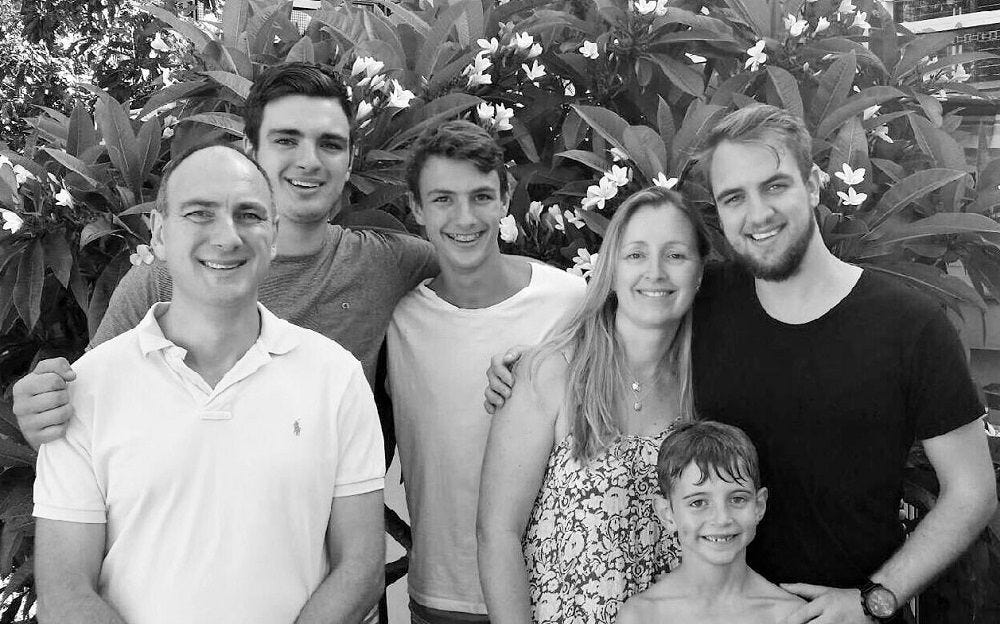 From the left: Greg (our Dad), Dan, Kyle (little bro), Anne (our Mum), Paul and Phil (other little bro in front)
Mothers are our best critics, and yet our strongest supporters. It should therefore come as no surprise to learn that mums across the country form the backbone of many enterprises and business ventures established by their children. Fire-Away is one of them. My brother Daniel and I set out to build our mum, Anne, a fire pit for her birthday one year. After much discussion about who knew what mum liked more, we settled on a flat pack, cantilevered design.
The Original fire pit was just that; original, bespoke and one of a kind. We hadn't set out to start a business or create a product, so it was a bit of a surprise and incredibly humbling to have such positive feedback. We toiled with the idea of making a couple more and seeing if we could sell them online. Six months later we were running a shop out of our parents garage and attending local markets and regional field days.
One of those was Mudgee Small Farm Field Days, a big gig in our early days. We debated costing and time commitments, unsure if it was worth the investment. But Mum pushed us to take the leap. She hired a house and brought the whole family along for support, cooking meals and running props to and from town.
That opportunity and all that followed have been a huge learning experience for us, and Mum (and Dad) were there every step of the way, pointing out our oversights, celebrating the wins and bailing us out when we needed it.
The business has grown over the past three years and is now a commercial venture supplying fire pits to over fifteen stockists nation-wide.
Upon reflection we are honoured to have a home grown Australian product challenging the traditional notions of fire-pits. Even more so, we feel so privileged to have a mum who has supported us through this experience just as she has supported every endeavour throughout our lives. She is an incredible mother, and a true angel. We love you Mum. Paul & Dan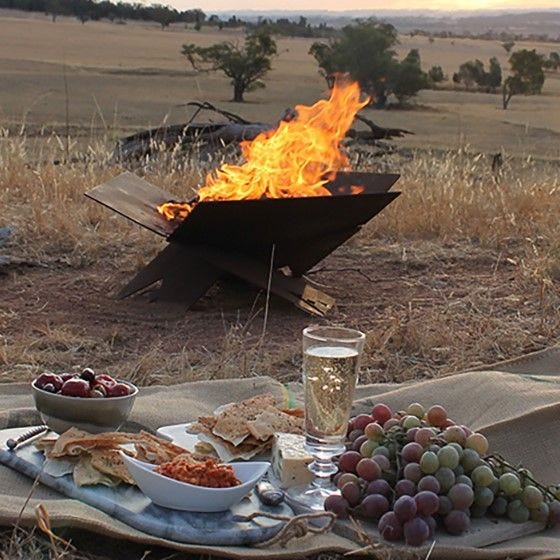 Did you like this blog? Subscribe to our newsletter to be the first to receive news from The Block! And subscribe now to receive $20 off your next order.