We've got you covered. Here are the first things you need to think about BEFORE embarking on your big renovation
 
Think about WHY you're renovating
Are you creating your 'Forever Home' or flipping for profit? Understanding why you're embarking on the reno journey will help you make decisions through the process.
"You should know how long you want to stay in the house for," says Alisa (The Block: Sky High winner and Fans vs Faves). "That determines how you finish things and what you spend your money on."
As a rule of thumb, if you're flipping, look at spending around 10% of the purchase price on your renovation.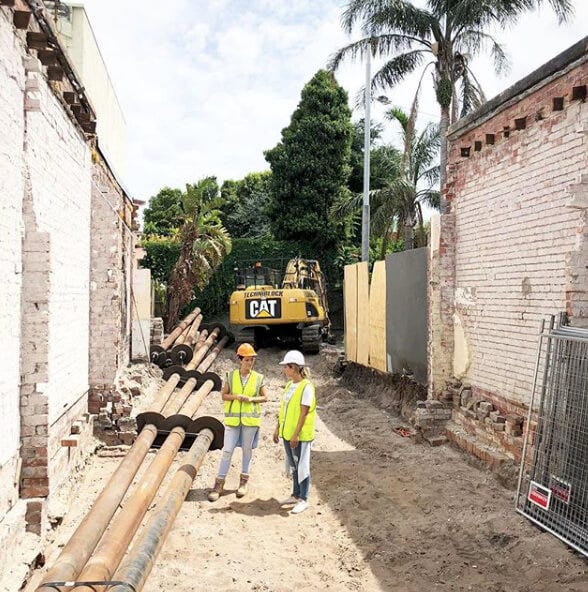 Alisa and Lysandra, pictured at the start of their Albert Park renovation project, which they planned to renovate for a profit. (Picture: Instagram @alisa_lysandra)
 
Consider any renovating restrictions
It's easy to get caught up in the excitement of renovating. But there are some important things to consider before embarking on your next project - the most important of these being building and council restrictions. Do your homework before you begin, and make sure you have all the correct permits BEFORE you begin your work. If you live in an older-style house, don't forget to check whether your home is situated in a Conservation Area - this may affect what you can and cannot do with the exterior.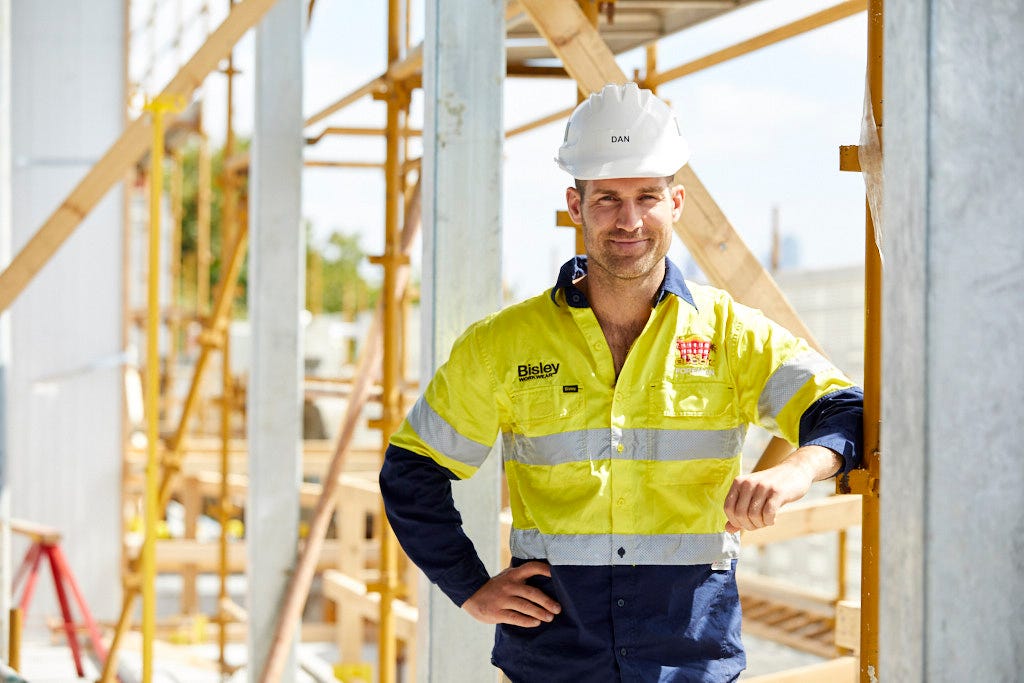 ForeDan is used to dealing and complying with building permits and council restrictions. It's a HUGE part of his job on The Block.
 
Start with a brief
This is an important one - make sure you think about who will be living in the house, and what their needs will be. "Start with a brief," advises Darren Jolly (The Block: Glasshouse & Triple Threat winner). "Consider all stakeholders – kids, partner, family and even pets – and think about what they all need to live well and be at home in the space."
 
Find the best contractors
There are millions of tradies out there - who's best for you? That's the Million Dollar Question. When choosing builders and trades, your best bet is to ask for recommendations from family and friends.
"Choosing a builder is the biggest step you'll take this whole process - which is why choosing a good one is so important," says Dan Reilly, who competed on two series of The Block, and is now the show's resident 'ForeDan'.
"I'd say go by recommendation, or word-of-mouth. If you know of people, and you know their reno and it's good - that's a good place to start.
"If you've gone through an architect, they normally have 'preferred builders' they like to use, and that they trust, so that is another way you can go."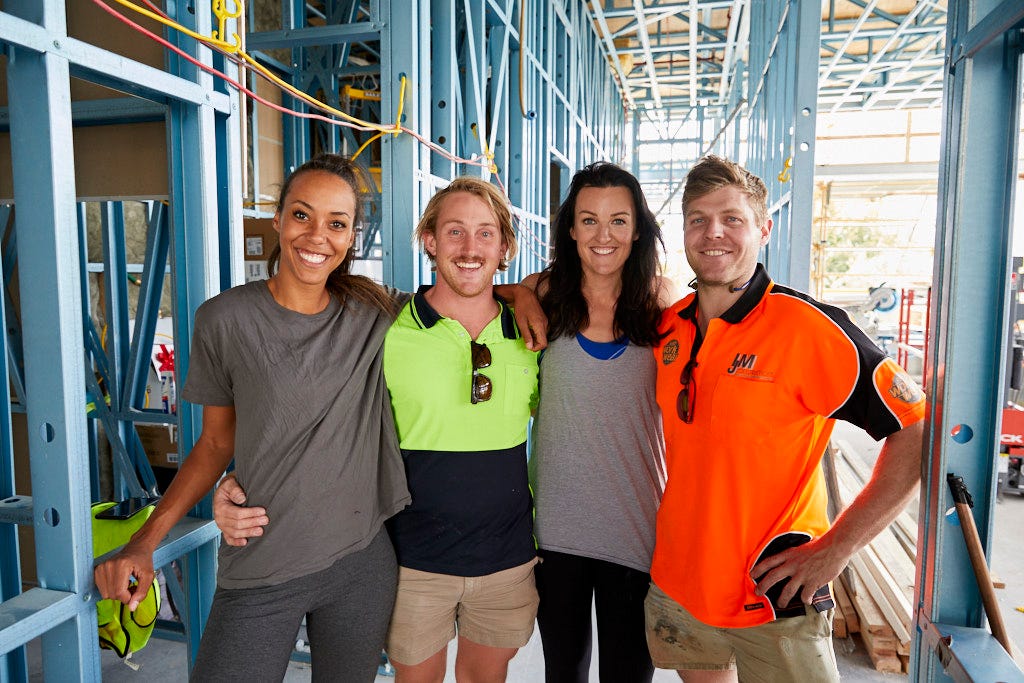 Find yourselves some good tradies, like Bianca and Carla did in the Penthouse. They're still good mates to this day!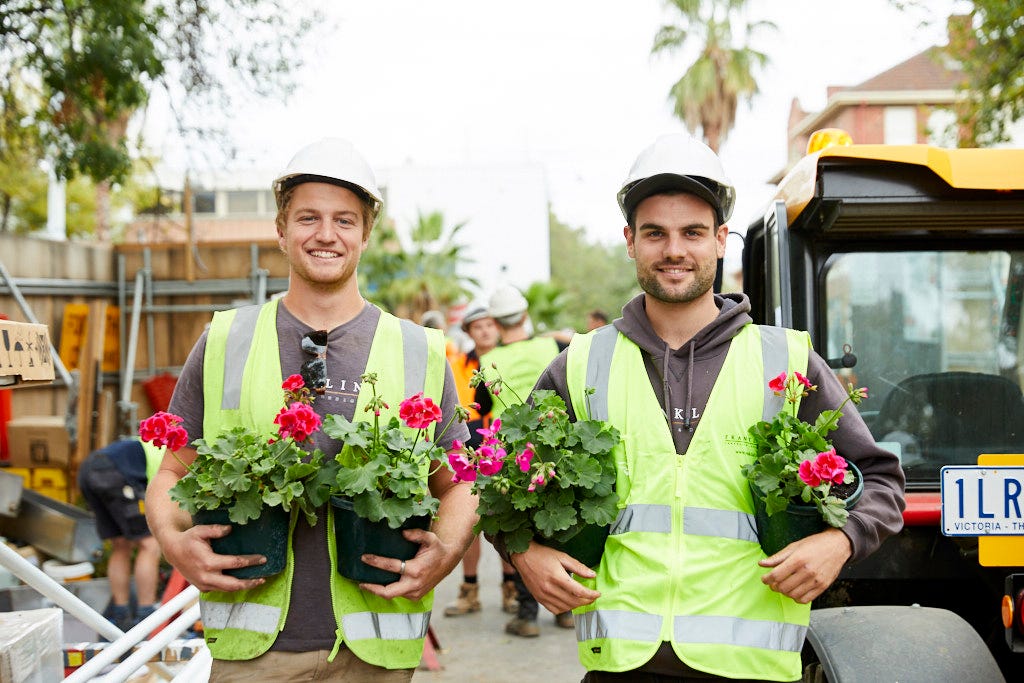 When choosing builders and trades, your best bet is to ask for recommendations from family and friends. Here are a couple of the good sorts that work for landscaping guru, Dave Franklin - one of our faves.

 
Get insurance for your renovation
Your house probably has Home and Contents insurance - but does it also cover any alterations? This is worth checking. Most policies only apply for houses that are inhabited, but there are ways to make sure your new additions are covered - speak to your policy advisor and do your research. Make sure you have all your ducks in a row - this includes site insurance. Look into it.
 
Research, research, research!
Social Media is your friend. Yep, we're talking Pinterest and Instagram - a veritable wealth of home inspo and ideas. Make a board of all your favourite looks for each room and start pinning images like crazy. It will be a great visual reference point to keep going back to, and you'll be able to share it with your designers, builders and architects to make sure you're all on the same page.
"Where we used to refer to interiors books and magazines, we now have Pinterest and Instagram," says Carlene (The Block: Glasshouse). "The more images you see, the more you work out what you do and don't like, which will put you on the right track."
 

Following an account like @theblockshop on Instagram or Pinterest will give you endless renovation and wish-list inspo.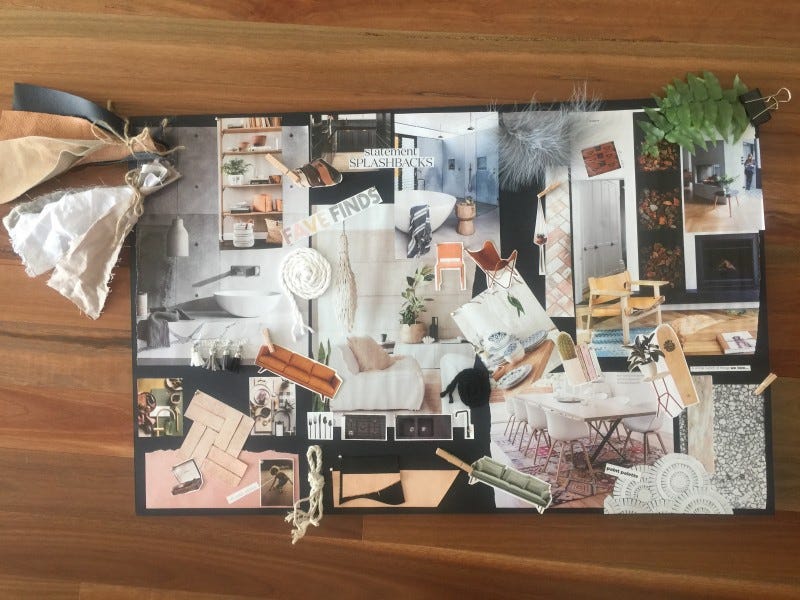 This is Josh and Elyse's mood board for The Block 2017 which saw them win a staggering $547,000.

 
Create a wish list
In a perfect world, we'd all have butler's pantries, and floor-to-ceiling walk-in closets. But the reality is, budgets can be prohibitory. Figure out what you need, and then make a list of what you'd LOVE to include.
Bec Douros (The Block: Sky High) says it's good to make a list of essentials, 'nice-to-haves' and luxuries - then cost everything out.
"Get pricing on your must-have items first; then on your like-to-have items if you have any money left over," she says. "A well-designed renovation where your "spend" is cleverly allocated around the property on must-haves and like-to-haves means a complete and cohesive renovation, regardless of the compromises."
 
Did you like this blog? Subscribe to our newsletter to be the first to receive news from The Block! Subscribe now to receive $20 off your next order.