Are you freaking kidding? THIS IS MAJOR!
Yep, you heard right Blockheads - this is massive. One lucky person at home has the chance to win the Challenge Apartment! The one that's being designed and worked on this week! The one that's worth a whopping $2+million bucks! The one that all the contestants are putting their all into making amazing….arghhhh!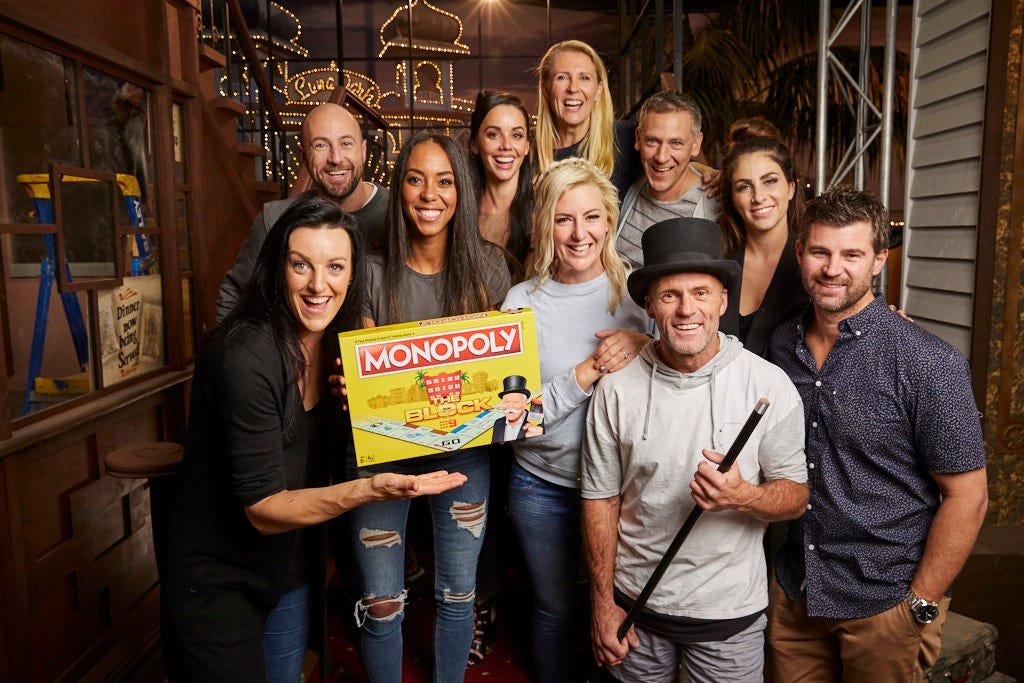 Thanks to the good people at Hasbro, if you went out and bought yourself a Block Monopoly set, you're in the running to win the keys to the last apartment on The Block.
The place in question is on Level one, opposite Kerrie and Spence's, and directly below Hans and Courtney's. It's got a very similar floor plan to upstairs, and once it's finished, it's going to look fantastic. The contestants have free reign to go all out with their design - the bigger and bolder, the better!
Yep, this is the biggest prize in Australian television history - and it's a ripper!
If you've not got your hands on a game yet - don't. We're buying up big and stacking the odds. Nah, just joking - off you pop! Quick! Head online at The Block Shop for your chance to walk away with a multi-million dollar slice of St Kilda.
You can thank us later...
Did you like this blog? Subscribe to our newsletter to be the first to receive news from The Block! Subscribe now to receive $20 off your next order.