The Jonquil Staycation Guide
Why are hotel beds so comfortable? What's in their doona that makes it so full? Why does the mattress feel like a cloud? How do they get their sheets to look like milk and feel like butter? It's fair to say that a scrumptious, fluffy clean bed is the most luxurious way to end any day and we can help you bring that hotel magic home with these five tips —and secrets— for the ultimate Jonquil #staycation!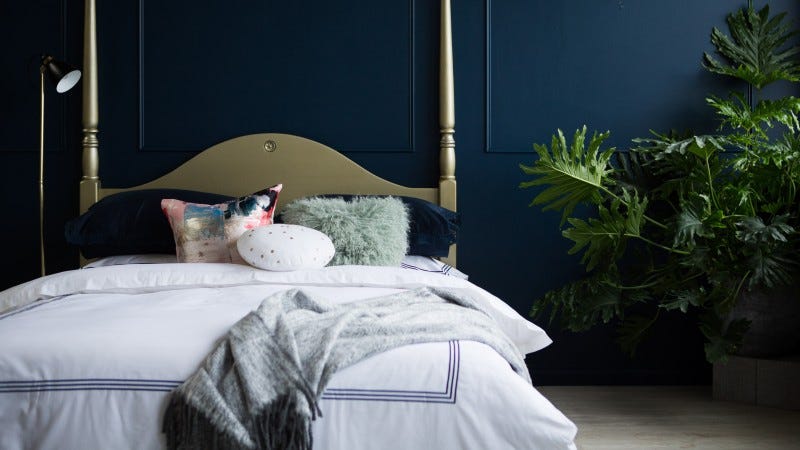 1. Buy the best quality sheets you can
Investment in great bedding is an investment in better sleep. But don't shop just based on thread count! It's a marketing term that has us all up in arms about quality, which is not the case. What's more, buy better. Ethically made and organic fibres are far more accessible now, with the same if not better durability and lustre than the conventional mass-produced textiles. Hotel manchester needs to be durable, strong, 100% natural fibres that can withstand intense washing and ironing.

2. Iron your sheets (sorry...! )
Hotel bedding is freshly pressed, and unfortunately, it's a look that requires a bit of elbow grease— as demonstrated by Jess and Norm in this week's bedroom episode! After the sheets have dried from washing, iron with steam, gliding side to side (not up and down). This helps the doona drape better over the edge of the bed. A shortcut is to iron just the pillow cases and hems of the doona cover and top flat sheet.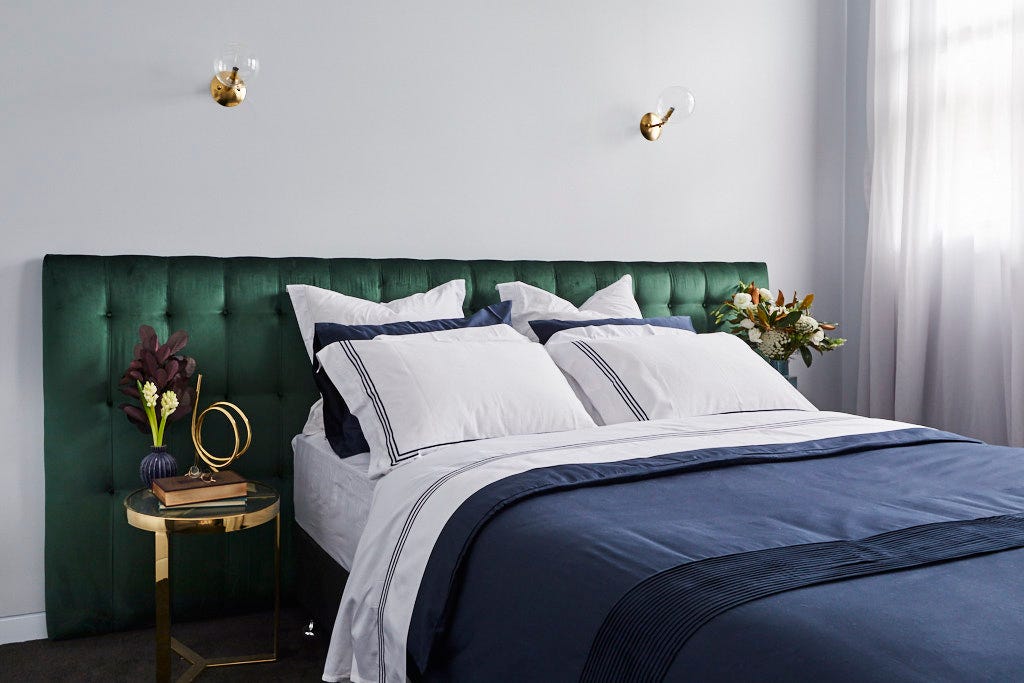 3. Less is more. No prints. Just texture and depth
White flat and fitted sheets are often the safest more versatile option. It's bright, clean and easy. To decorate a room, opt with beautiful wallpaper, light fittings, printed headboards, colourful paintings and rugs. Long-term, single colour sheets will grow with your changing palette and home decor. Add depth with fine embroidery or pleating as well as variously shaped pillows and a really fluffy doona.
4. Double up on the doona!
Always go up a size in your doona. If you have a queen bed, a king doona will drape over and cover all sides of the mattress. At the top of the mattress, turn the doona over itself by about the length of your hand with the flat sheet over the top. If you don't like down, double up and have two cotton doonas to get that fluffy full look without overheating.

5. Pile on the pillows
A hotel bed needs not only looks good but feel great too! Start with four standard pillows, two on each side. Stack the standard pillows on top of each other and let the pillowcase hems fall. Then add two European pillows behind the double stacked standard pillows. This offers depth and great back support to prop yourself up when reading or watching TV.


You can shop this hotel look HERE

Did you like this blog? Subscribe to our newsletter to be the first to receive news from The Block! Subscribe now to receive $20 off your next order.