Everyone wants to save time and money when renovating - but how? After countless renovations, our Block Style Insiders know what they're talking about - read their 11 tips and tricks:

1. NEALE WHITAKER, The Block Judge
"Plan, budget then plan again!" says The Block judge Neale Whitaker. "Never underestimate the importance of careful planning and realistic budgeting. Always budget for more than you think you will need. Also, have a realistic game plan. Are you renovating to live in the property or are you renovating for resale? In both cases keep an eye on the long-term benefits of the renovation you're planning. Knocking those two bedrooms into one might seem like a great idea now but it could potentially knock hundreds of thousands of dollars off the resale value of your home."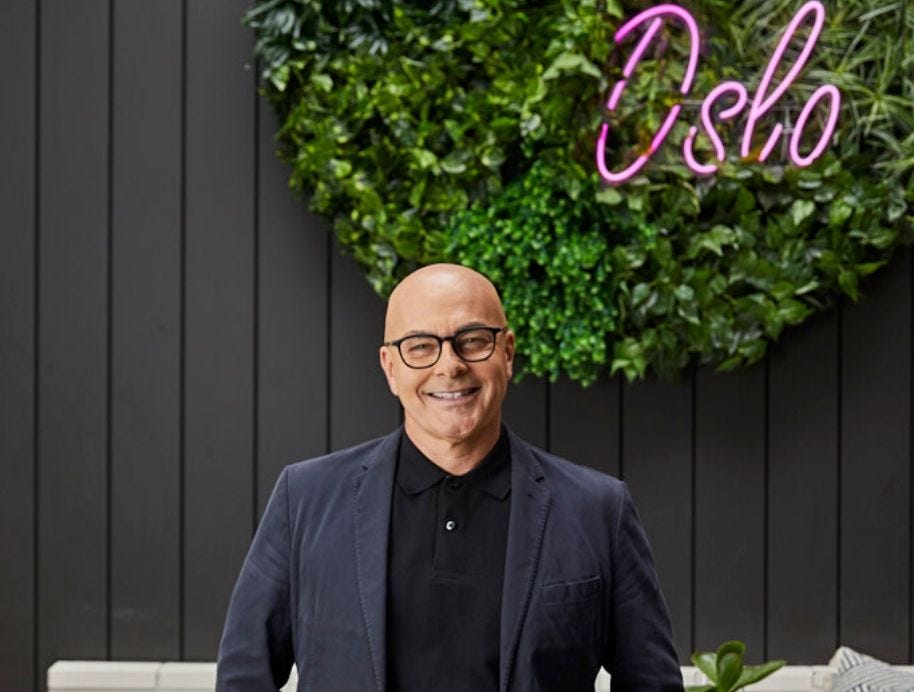 Neale says always budget for more than you think you will need.
2. RONNIE, The Block 2017 - Elsternwick
"To save money, identify the jobs that you can do yourself such as demolition and painting. Don't be afraid to give these a go, but also know when to get the professionals in," says Ronnie (The Block, 2017). But be warned, "Tackling jobs which are beyond your skill set could end up costing you more money in the long run."



Ronnie and Georgia put this into practice by tackling a lot of the work themselves during all-stars week with Elise and Matt.

3. KARA, The Block: Fans V Faves, 2014
Ultimately, how much you want to spend will dictate not only your choices for tiles and fixtures but also your layout. "If you're deciding to move the toilet from one side of the bathroom to the other, that is going to affect the cost significantly," says Kara (The Block: Fans vs Favourites). "So if budget is a factor, then really think about keeping the layout where it is." Likewise, "You don't want to choose a really expensive mosaic tile and decide you want to put it all over the floors and walls without considering how expensive that's going to be."
Further bathroom, inspiration click HERE
4. CARLENE, The Block: Glasshouse, 2014
"I think bathrooms can easily be really hard, cold, surface spaces," says Carlene. "It's important to try and get some texture and colour and interest in there so it's not just a whole bunch of tiles. A good way to save money is to just tile all the floor and shower area and then paint the walls a colour."
5. DARREN PALMER, The Block judge
"Set constraints around tile choices to narrow down your search," advises The Block judge Darren Palmer. "Think about cost per square metre, shape, size, material (stone, ceramic, porcelain), finish (honed, polished, matt, gloss, satin) and then only look at the tiles that fit all of your constraints."



Shaynna would agree with Darren! Suitably impressed with El'ise and Matt's tile choice in their main bathroom.


6. BEC, The Block: Sky High, 2013
"Start by thoroughly articulating what you want to do to your property, right down to which kitchen sink, cabinet handles you want and so on," advises Bec. "Then get pricing on your must-have items first; then on your like-to-have items if you have any money left over. A well-designed renovation where your "spend" is cleverly allocated around the property on must-haves and like-to-haves means a complete and cohesive renovation, regardless of the compromises."
7. JENNA, The Block: 2011 and All-Stars, 2013
"I think you should definitely splurge on the floors because it is such a big part of your home," says Jenna. "I think it's really important to ensure the bones are correct. Your flooring should be a hero piece."



Jenna shared plenty of golden tips with Deb and Andy including the idea of the void in Deb and Andy's winning kitchen.

8. DAVE FRANKLIN, Landscaper
The outdoor space might be one of the final areas you look at overhauling when renovating your place. Still, it shouldn't be an afterthought, especially when it comes to the budget. "One of the biggest misconceptions we encounter is the underestimation of the price of materials— stone, paving, timber, concrete and plants," says Dave Franklin. "Remember, prices may have gone up since you last purchased any of these materials. If you don't budget wisely, you could end up compromising on key design criteria and miss out on maximising the potential of your outdoor space."
Shop outdoor HERE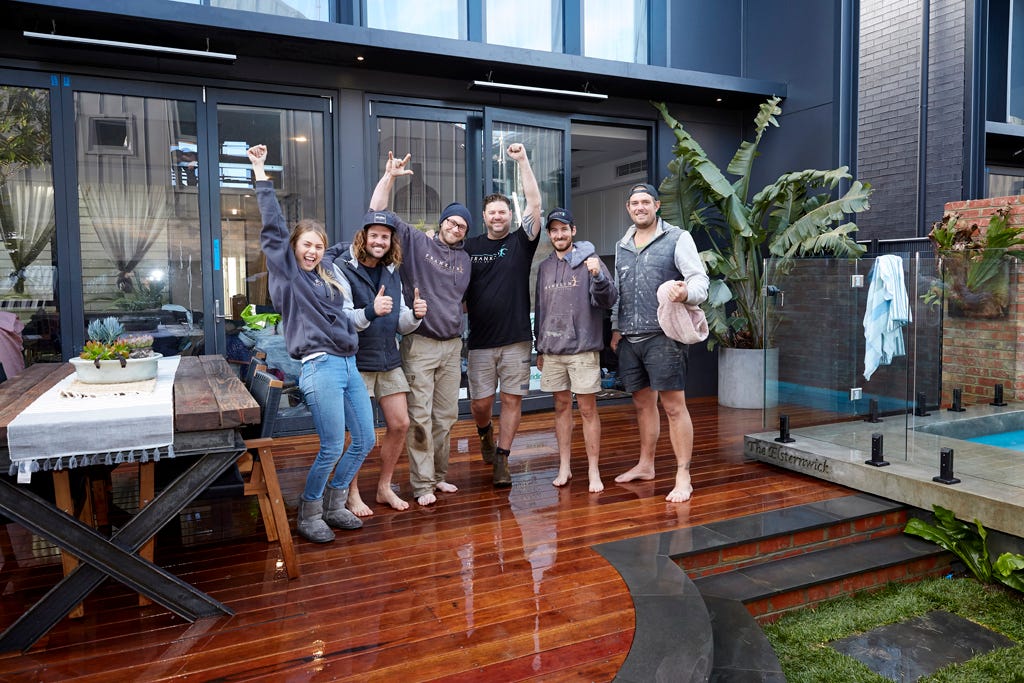 Dave Franklin and his team celebrate with Josh and Elyse at The Block.
"The cheapest quote is not always the best. It might mean that things have been excluded, and they'll sting you later on. Always remember to ask what's not included, not just what is included.
10. CARLENE, THE BLOCK: Glasshouse, 2014
Inspiration is one thing, but when it comes time to actually get to work, you'll want to have a very clear idea about the basic building blocks of your renovation. "Really have it locked away as an idea before you start," says Carlene (The Block: Glasshouse). "When your builder starts asking for those final decisions, you don't want to be under pressure. That's when things can start going pear-shaped."
11. ALISA, The Block: Sky High, 2013 and the Block: Fans V Faves, 2014
"With appliances, we always say buy the best that you can afford," advises Alisa. "By spending more, you should get more longevity out of these things."
Shop Kitchenware HERE
Did you like this blog? Subscribe to our newsletter to be the first to receive news from The Block! Subscribe now to receive $20 off your next order