The banished interiors trends making a comeback - It's time to rethink old prejudices
Salmon pink, exposed breeze block feature walls, terracotta pots and those funny little glass walls - you thought we'd left it all behind, right? WRONG! These much-maligned design trends from years-gone-by are getting a makeover for 2018. And, weirdly, we are SO there for it...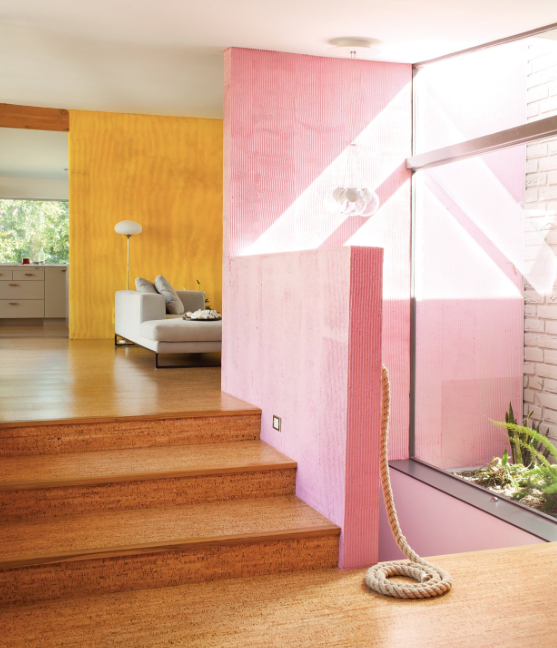 Photographer Lisa Romerein via Dwell
Exposed Brick
Remember when people were actively covering their 1960s breeze block walls with lashings of cement render? Now, if you're lucky enough to have a mid-century home with one of those feature walls, you'll be wanting to show it off. Yep - exposed brick details are making a big come back. Expect to see a LOT more of this trend in the months and years to come.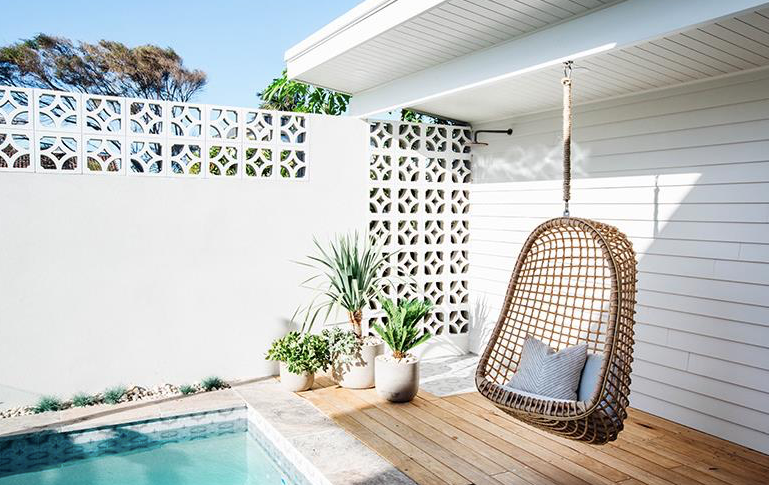 Kyal and Kara utilised Breeze Blocks to get the Palm Spring look in there recent Long Jetty renovation. Photographer Grace Picot. 
Terracotta
With cacti, succulents and the mid-western aesthetic making an appearance in interiors, it makes sense that terracotta is also having its moment in the sun again.The muted tones and texture provide a point of interest to interiors, giving spaces an organic, 'natural' feel. Oh, they're also super economical! You can pick up a terracotta pot from Bunnings for next to nothing.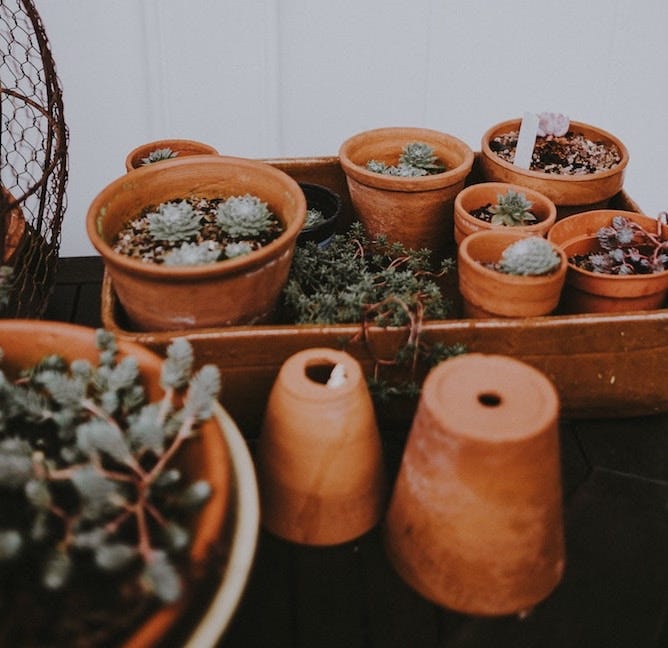 Photo by Annie Spratt
Glass blocks
Say it ain't so! Yep - you heard right, those hideous glass blocks from the eighties are making a huge comeback in interior circles right now. And - dare we say it - we're kind of loving them! Not only are they a practical way to let more light into your home, they're also a great way to provide a geometric feature.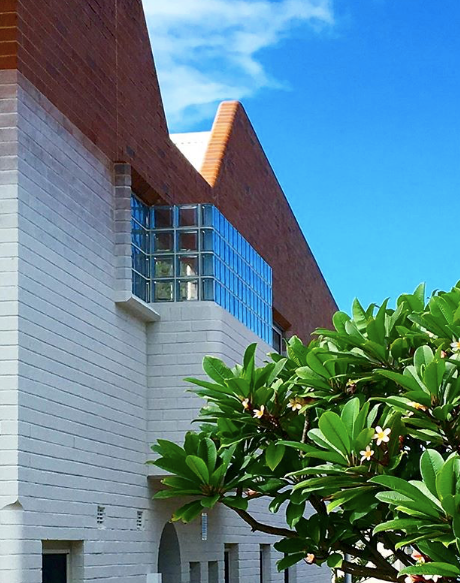 Photo with thanks to Obeco Glass Blocks Instagram
80s Miami pastels
There was once a time when you couldn't go to a motel in the 90s without encountering a hideous salmon pink coverlet. This colour palette - much-loved by Florida-dwelling octogenarians in the 1980s - is making a comeback in 2018. And we are TOTALLY there for it! Yep, it's time to pay a visit to Nan and nick some of her old smoky pink and baby blue sheet sets - they're bang on trend.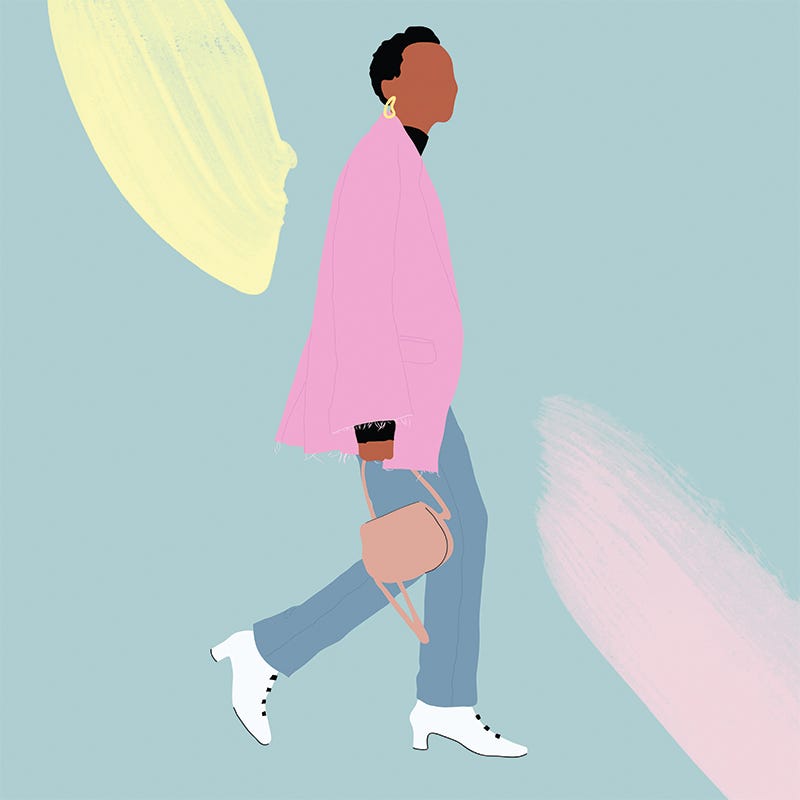 'Nine' Art Print by Sarah Cardamone
Coloured baths and sinks
While we're at Nan's, get ready to covet her 1950s bathroom, too! Those matching pink sinks, toilets and baths are making a big comeback overseas, as designers stray from boring white. Not game enough to update all your fixtures? Introduce colour to your wet areas with wall paint, or towels and accessories.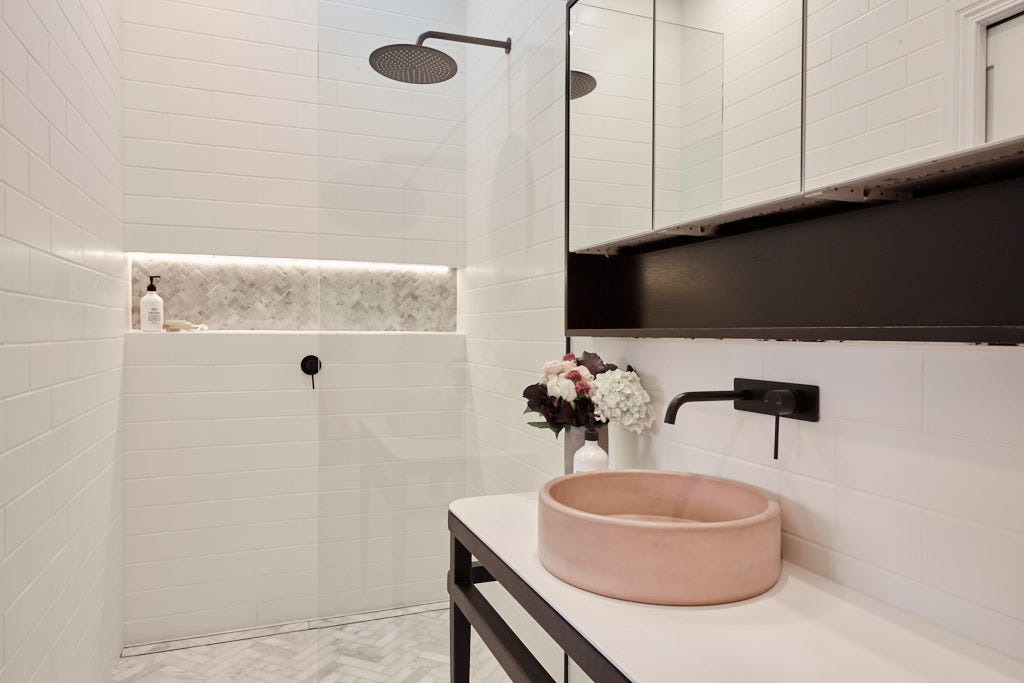 Georgia & Ronnie's Guest Ensuite in The Block 2017. Moulded curves and soft pastels fuse together as this modest Nood Co sink heroes your bathroom.
Sunken living rooms
It's time to get cozy in the Den! Anyone else covet those 1970s American sunken lounges we grew up watching on sitcoms? You're in luck! Custom-designed dropped-down lounge spaces are making a big comeback. Not only do they provide a cozy, intimate space for entertaining, they're also a great way to split 'zones' in your open-plan living areas. Groovy, baby!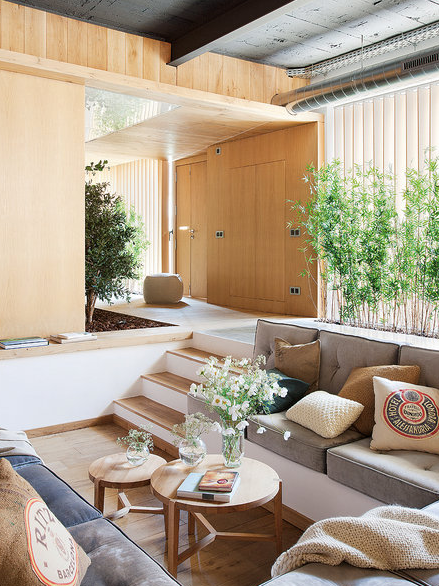 Modern taken on sucken living by Mia Casa

 
Did you like this blog? Subscribe to our newsletter to be the first to receive news from The Block! Subscribe now to receive $20 off your next order.