While the twenty-five-year-old childhood sweethearts said they were struggling to merge the Art Deco theme with their signature industrial style, you couldn't tell from the slick room they produced. Elegant and sophisticated, it was a modern take on Art Deco that featured a sumptuous bed full of texture, pattern and layers and a standout artwork – my favourite part and Shaynna's too.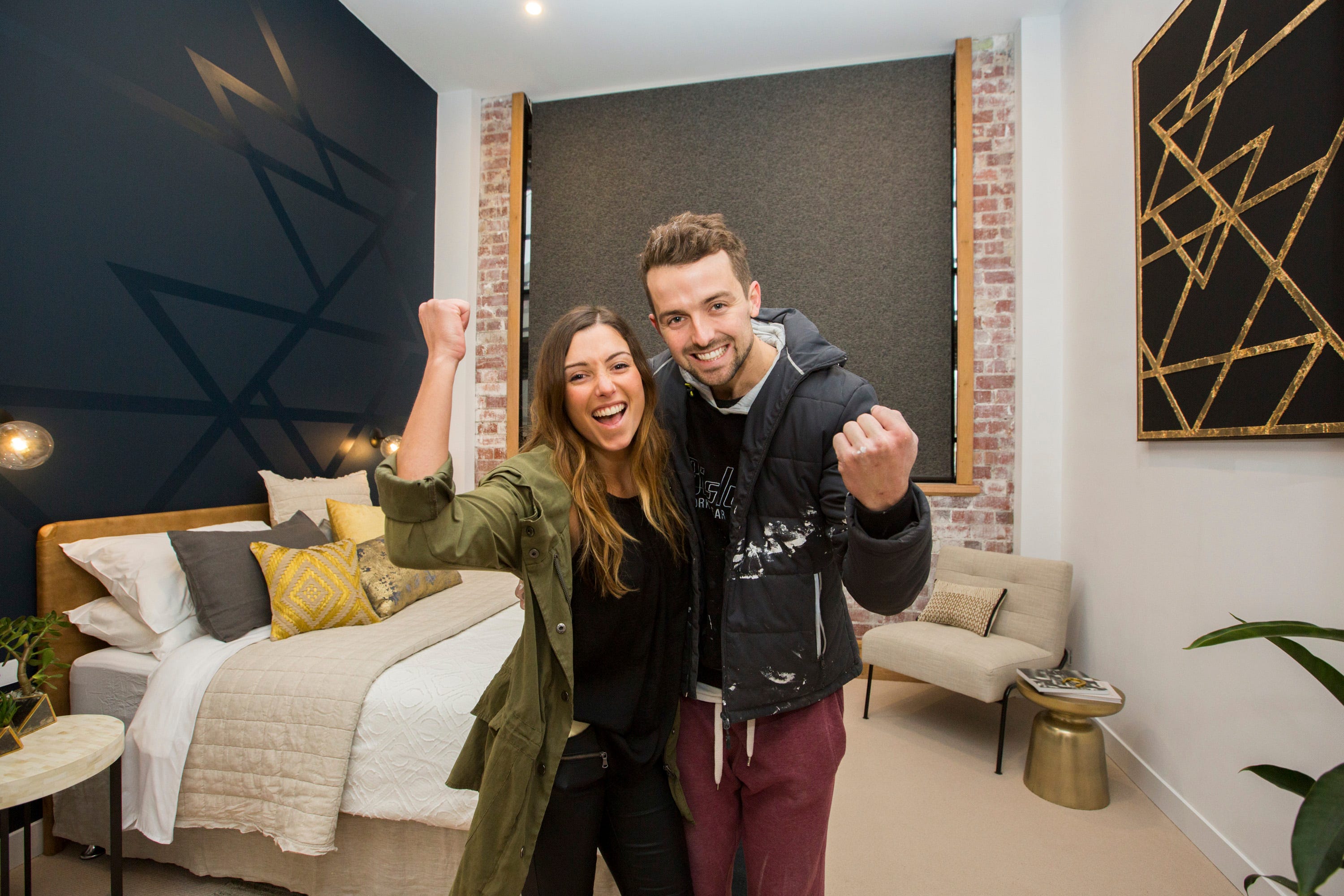 Neale felt the room had quite a bit of punch while Shaynna said it was very confident, mature and elegant. Overall, the judges were super impressed – so much so that Neale said he wouldn't change anything about the room at all. The couple finished up with a winning score of 27. Shop Will & Karlie's Style Here.
With some rather ambitious joinery, the affable pair did fairly well this week though, I have to admit, I wasn't a fan of their diamond inspired feature wall. While it could have worked, the mottled glass killed it for me and Neale too. Darren rather liked the design though (particularly the triangular mirror on the wardrobe side) and said it reminded him of an Art Deco jewellery box.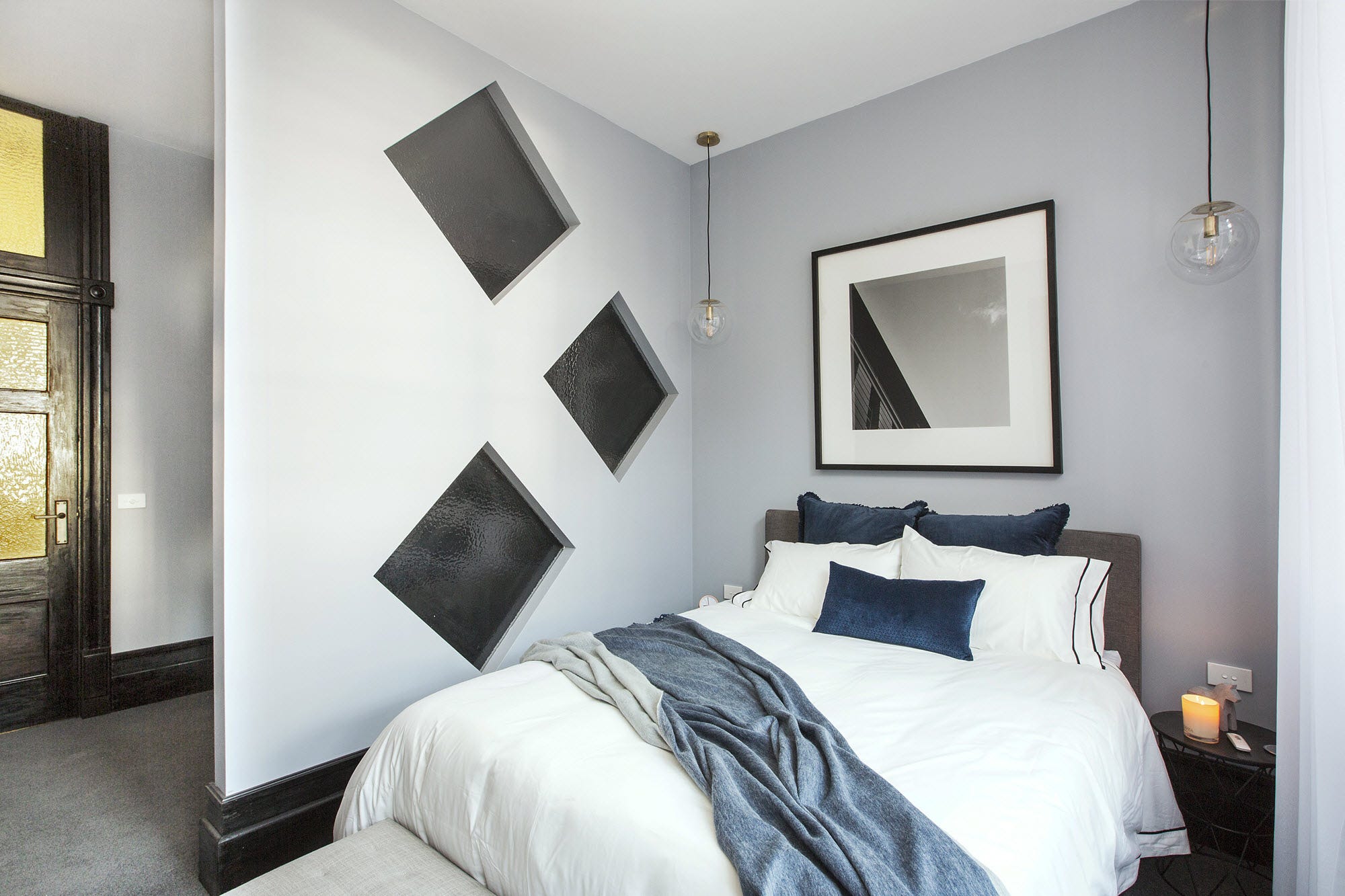 Diamond window issues aside, Neale said he felt the room was the best contemporary take on Art Deco yet. My favourite feature was the copper paper clip hooks in the walk-in robe. The boys walked away with a score of 23.5. Shop Andy & Ben's Style Here.
Last week's winners Sasha and Julie got off to a rough start with their room and the theme continued – mostly because Julie was deliberating over the feature wall colour. The bold teal choice paid off though as Shaynna thought it was very beautiful – personally, I am a big fan of the room's wall sconces. Ultimately though, all of the judges felt the room lacked soul and that it was a case of 'display home by numbers' on (property stager) Julie's behalf. The girls scored 21.5. Shop Julia & Sasha's Style Here.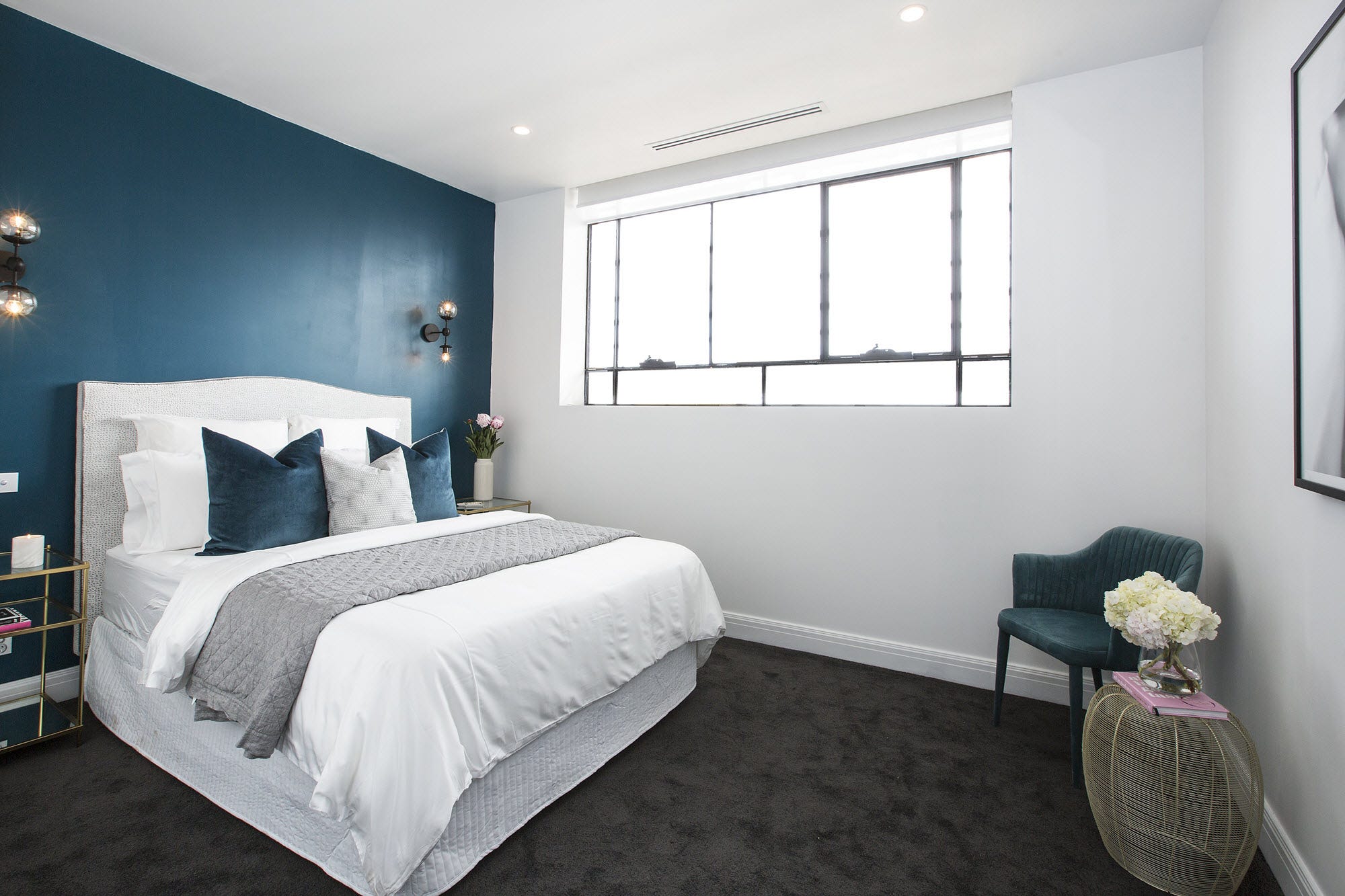 To read more from the girls at The Interiors Addict, Click Here or to Shop this week's rooms, click Here.