Hoorah for all three judges 'proper' this week: Neale, Shaynna and Darren! And definitely the most entertaining judging of the series so far. Loved it! Didn't those Jimmy Possum challenge beds (I wasn't a fan!) cause trouble?! There was also much talk about just how much inspiration Tim and Anastasia had taken from Darren's mentoring session (perhaps too much?) and then there was the Neale and Shaynna fallout over Dea and Darren's room. And to top it all off, Darren pointed out that many of the things in Dea and Darren's room were exactly the same as those he had used in Jennifer Hawkins' home, which is featured in his book, prompting Shaynna to ask who was the copycat now?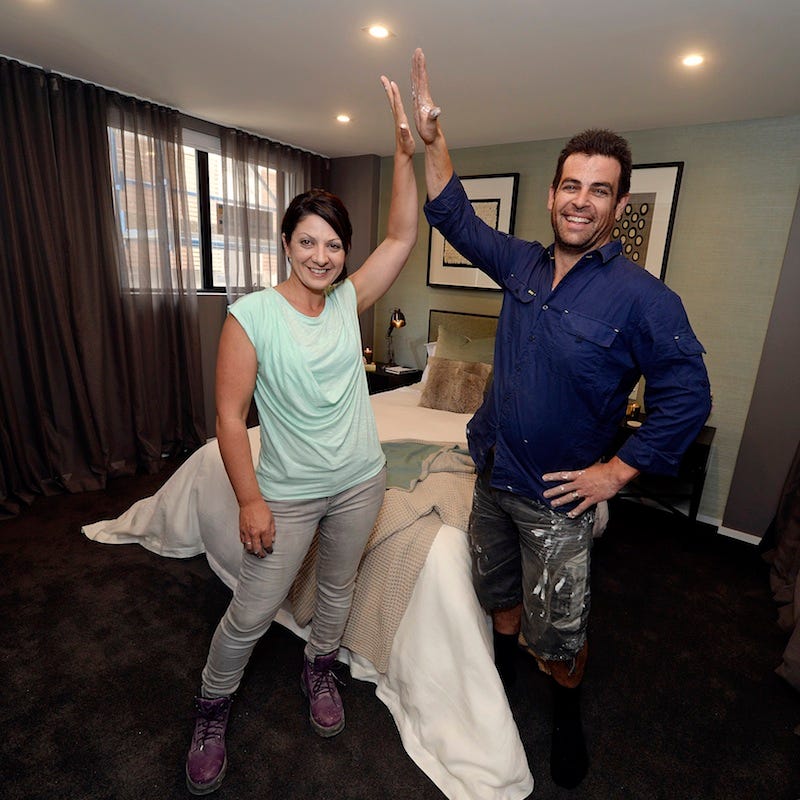 But ultimately, Tim & Anastasia came first, beating their besties Dea and Darren by half a point despite them having taken a point off them due to winning the bed challenge. Here's a recap of the judging…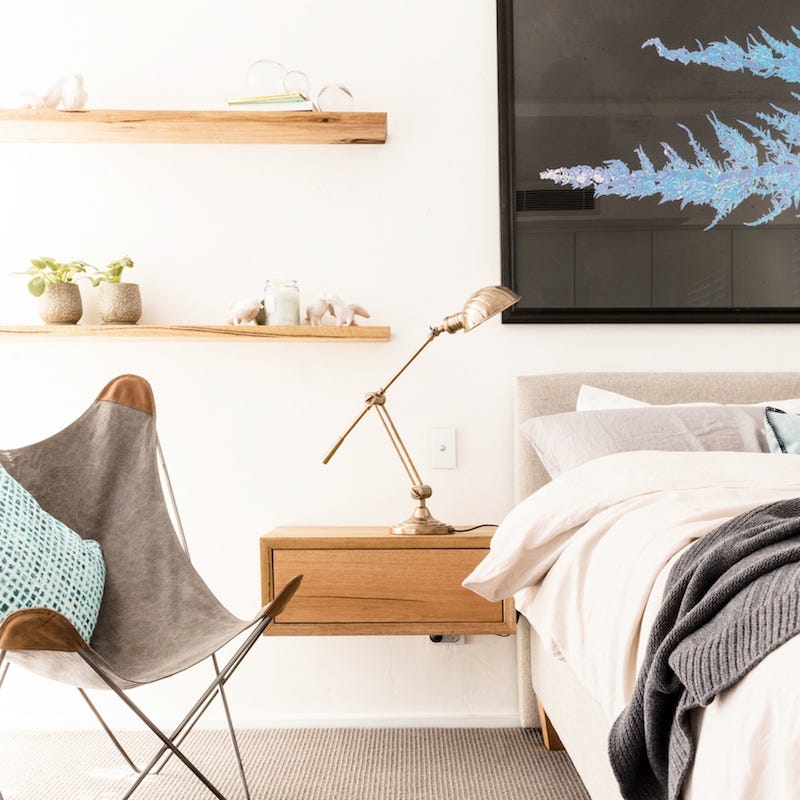 Shaynna's first impressions were "very crisp" and Neale said it had a beautiful colonial feel. Darren agreed it was a lot better than their first bedroom.
That bed was dividing though. Shaynna found it too messy. Darren loved the unmade look. But then Shaynna talked him round! And Neale said in South Yarra people make their beds! But he loved the colour palette and called it absolutely beautiful.
Controversially, they didn't use their Jimmy Possum bed from the challenge because it didn't work with everything else. Not that the judges knew anything about the challenge. The show left us thinking this is something they're going to regret later! Big time. Eek!
Neale found the styling a little twee but Darren dug it! Shaynna said the lighting plan was perfect. It was all going so well until Shaynna pointed out the bad finish on the windows (whoops, Charlotte!).
Shaynna said they had their confidence back but Neale said it still lacked some of the energy and oomph he saw in the elimination rounds.
Our pick to buy: Hessian blue velvet cushion. To shop Charlotte and Josh's style, click here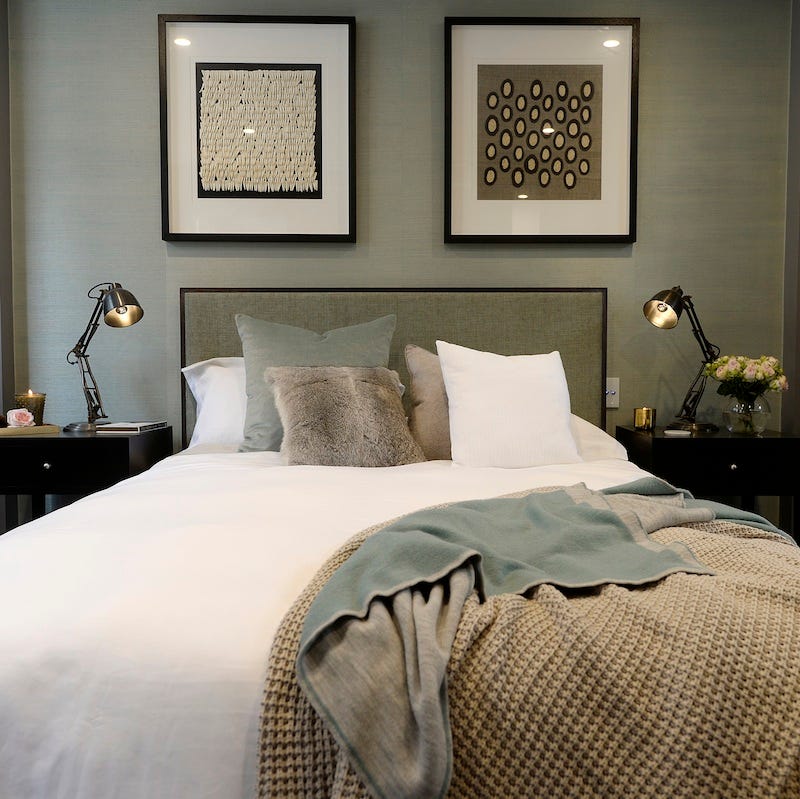 "They have come on quite a journey since the cat," noted Neale! Darren couldn't get the smile off his face and was amused by the use of seagrass wallpaper… again! But was it a happy smile? Hmmm… He wasn't sure how he felt about the replication of 'his' mentor room. He also thought the cushions were a little expensive for a guest room!
They loved the built-in dressing table and the carpet. Darren said the linen was better and not cheap and nasty like the first bedroom. Neale said they'd taken much more than the grasscloth from Darren's mentoring sessions. But they all loved the black windows and the window treatments, including electric blinds.
Sadly, the switch hidden behind the bed (due to using the challenge bed rather than the one they had already bought) wasn't missed! Neale said the style was suited to an older buyer but they needed to run with it now for the rest of the apartment.
Our pick to buy: Elliot pendant light. To shop Tim and Anastasia's style click here.
To read the entire blog by Jen Bishop from The Interiors Addict, click here.