The Block Shop pop up store is now open in St Kilda

Come on down - you might even meet a contestant!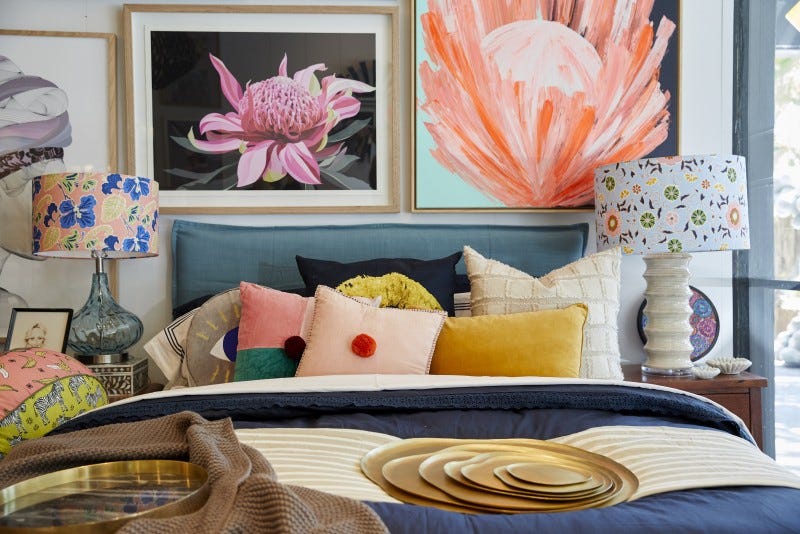 If you're a local living in Melbourne's beachside suburb of St Kilda, you've probably noticed a stylish new addition to Fitzroy Street. If you're a contestant on this year's Block - filming now, on the very same street - you're probably already a regular!
Yep, that's right - The Block Shop Pop Up Store is officially open. And while it's been set up to service this year's contestants, providing them with stylish homeware and interior options during filming, it's also open to the general public.
"We are open all week for the contestants, and the public are also welcome," says store manager Danielle - fondly known as Harrie - who's tasked with holding the fort.
"It's great, because people can come in and see some of the products in the flesh that they've been looking at online.
"I often get the contestants saying to me, 'I see all this stuff online. But seeing it up close and personal makes such a difference when you're trying to buy something and you're in a bit of a rush.'
"I find they can't decide until they see things - especially with art."
While the contestants are under no obligations to use anything in our shop, close proximity to The Gatwick, the old art decor rooming house currently undergoing a transformation while the show films, means they frequently pop in and out, looking for ideas.
"The contestants can wander in at any time," says Harrie. "It's really helpful having McCafe next door, because they come in and get their coffee, and then they see products arriving and think, 'Hmm, something fresh in the store.'"
Also sharing the Block Shop space is Nood Co, the concrete homewares company set up by ex-contestant Matt Di Costa (of 'Matt and Kim' fame, The Block Sky High).
His gorgeous concrete sinks were featured in Ronnie and Georgia's perfect-score guest bathroom last year.
"We work very closely with Matt," says Harrie. "He was here from Perth for two weeks hanging out and setting up the shop.
"People can come and feel [his products] and he's given us business cards with all the names and prices, so we can help people out. And we just jump on the phone if we have any problems or questions."
He's not the only supplier featured from last season who's showing their wares in-store - Klaylife, whose stunning beaded chandeliers hung throughout Josh and Elyse's home last year, have some of their latest range in the shop.
There are also new artworks from Melbourne artist Steve Cross, whose "10/10" artwork was met with rave reviews when Ronnie and Georgia hung it in their living room and master bedroom.
Having the shop open opposite The Gatwick is also helping to regenerate a once tired and run-down stretch of street.
"Lots of neighbours come in, and they are in shock," Harrie says. "They say, 'We are so happy you're around.'
"Hopefully we can give the street a bit of life back - they've asked us to stick around for as long as we can, which is nice."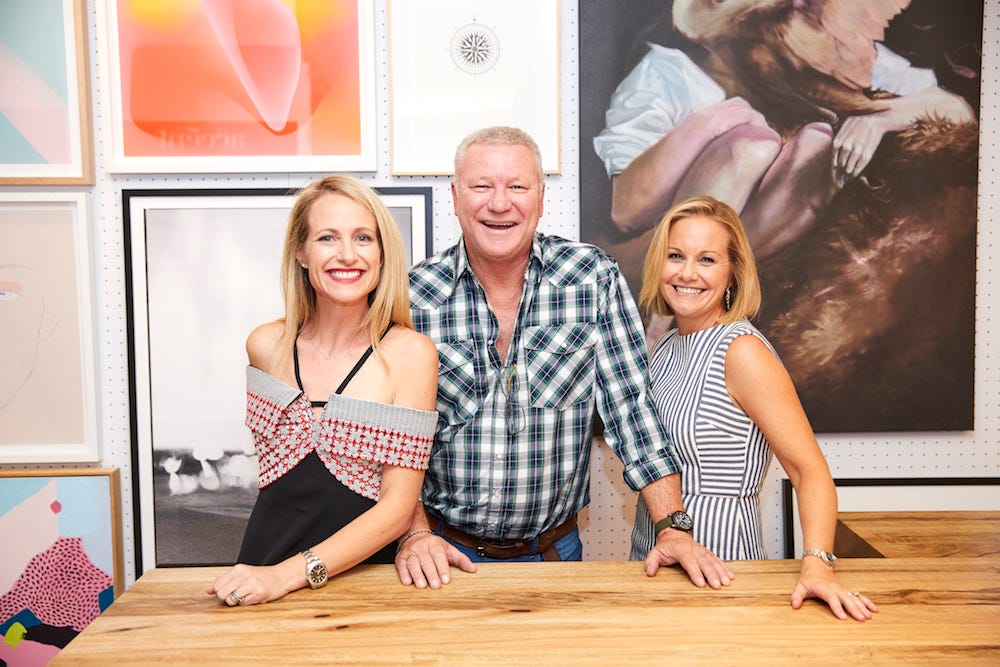 Scott Cam with co-owners of The Block Shop Sarah Armstong & Emma Garland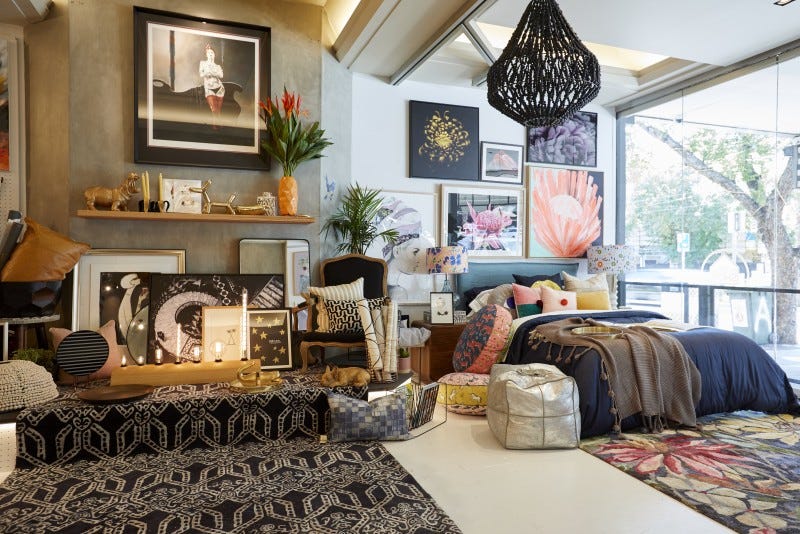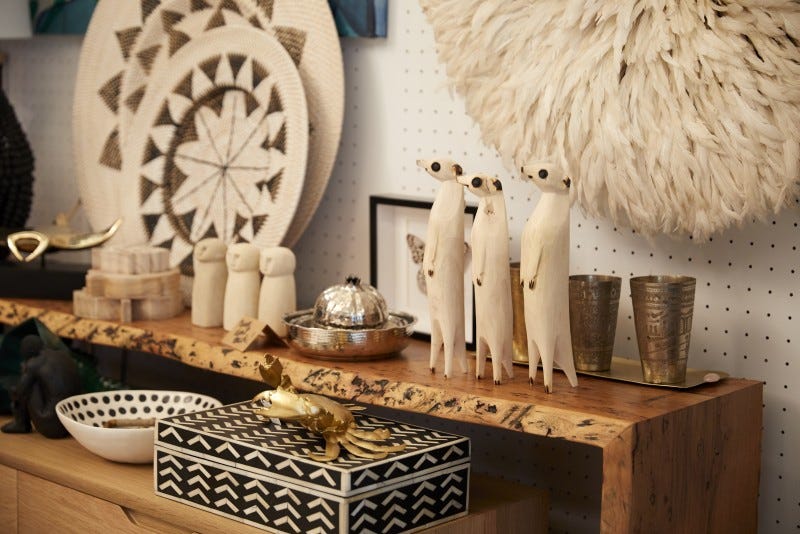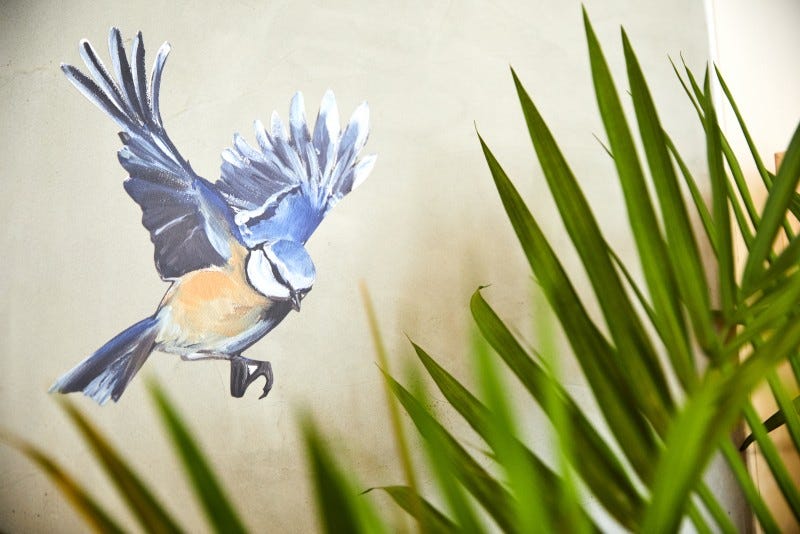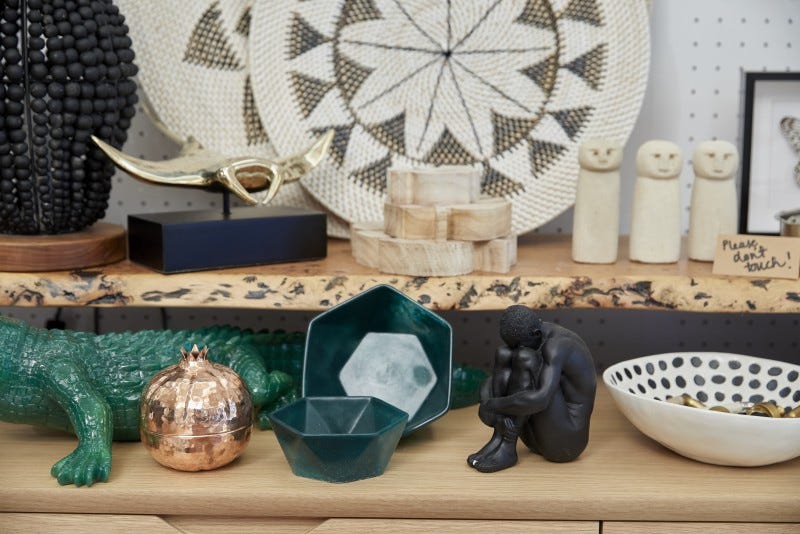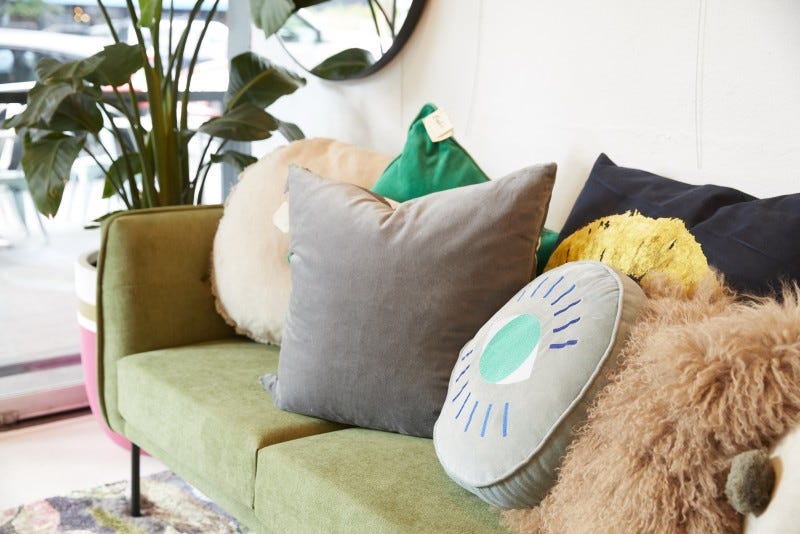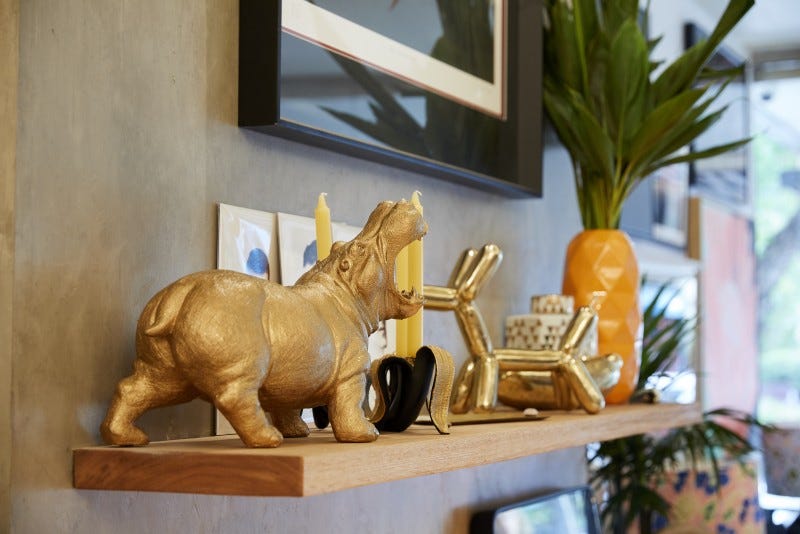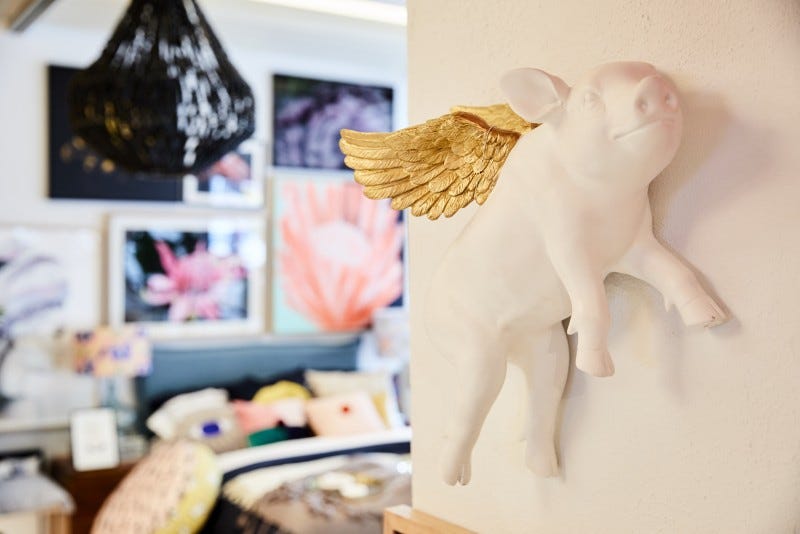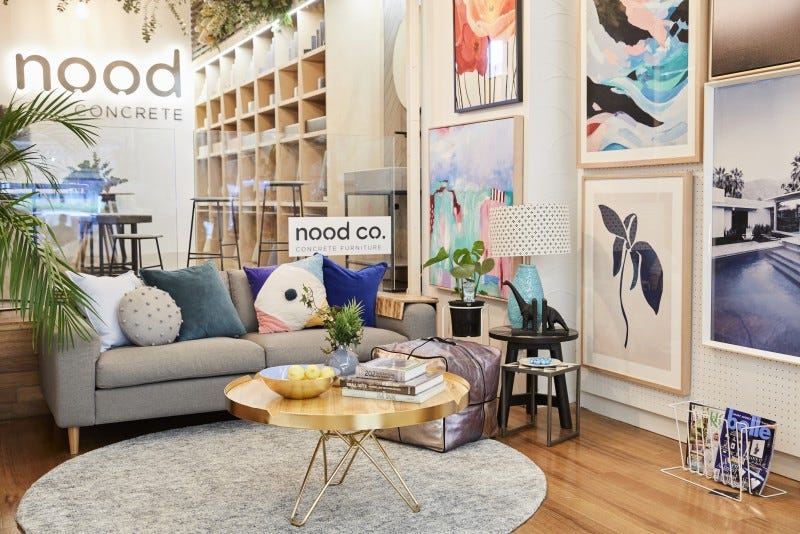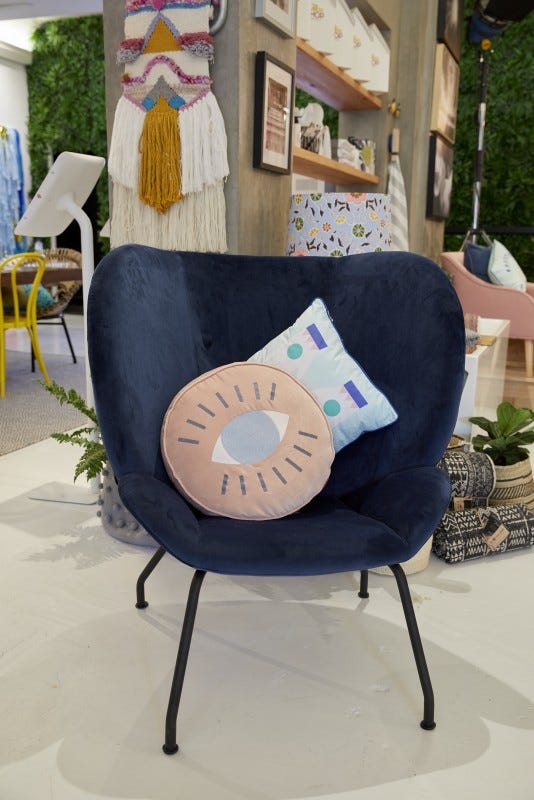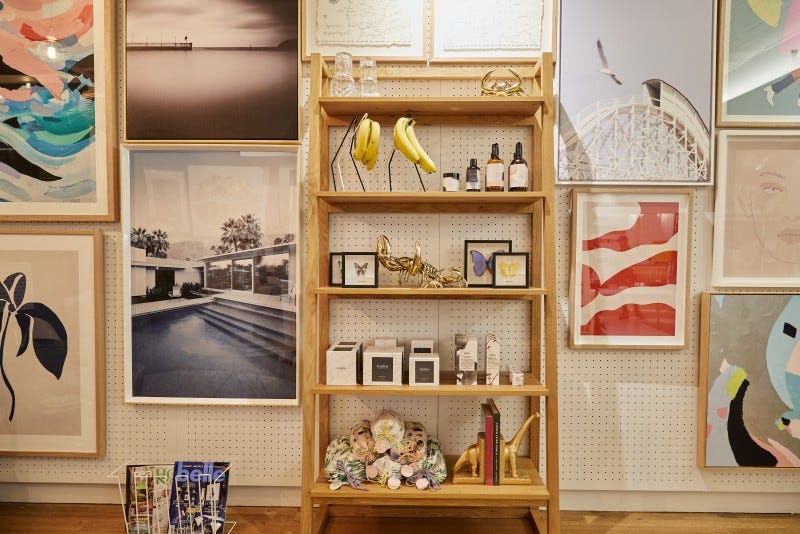 Fallen in love with something above and can't make it into our Melbourne Pop Up? Breathe...everything you see is also available online at The Block Shop!
Did you like this blog? Subscribe to our newsletter to be the first to receive news from The Block! Subscribe now to receive $20 off your next order.