After completing the longest Block build ever and battling a global pandemic to get there, the 2020 Blockheads are looking forward to some downtime this Christmas.
From close family gatherings to theme park fun, The Block 2020 stars are planning a range of celebrations for Christmas.
And while they might be scattered around the country on the big day, there's even a chance some will be catching up to celebrate a year none of them will ever forget.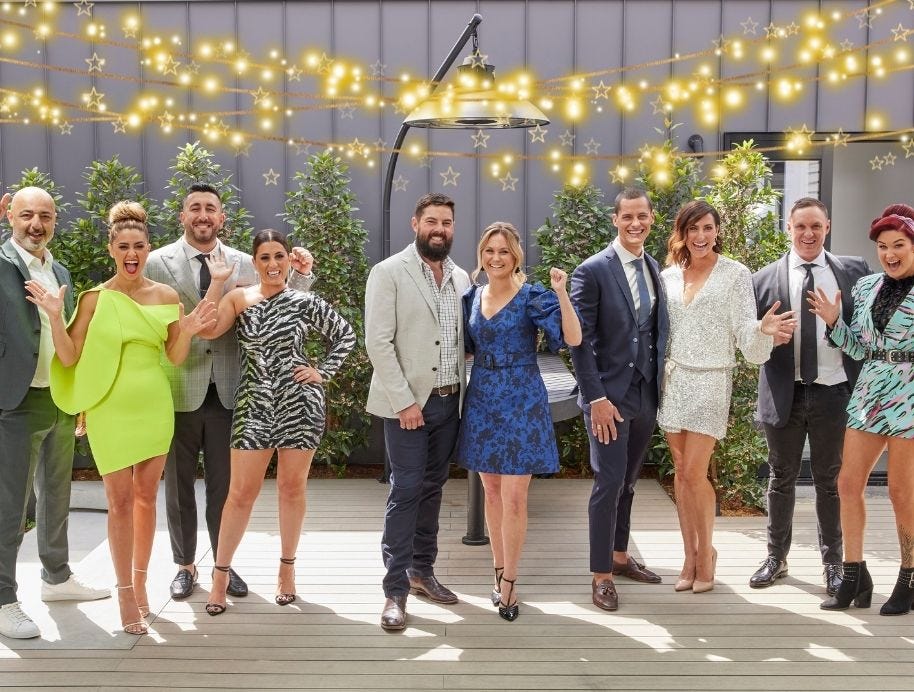 The Block 2020 stars are planning plenty of festive fun this Christmas.

"I want all the family to be at our house this Christmas – our home, not the Block home! – so I can just relax and reflect on the year," Melbourne contestant Harry says.
That sounds just perfect to Tash, who says as boring as it might sound to some, after the tough year that was 2020, just getting everyone together will be the best present of all.
"I want the whole family to actually be able to spend Christmas together!"
A big family gathering is also on the cards for South Australians Daniel and Jade, who are looking forward to lounging in the pool at Daniel's parent's house with as many of the family as possible.
"We've got our three kids then there's nine extras because of Daniels brothers and sisters and their kids and there's nothing more that we love more than being with them on Christmas day!"
"It's just about spending it with the family having a few cold bevvies and enjoying the day," Daniel adds.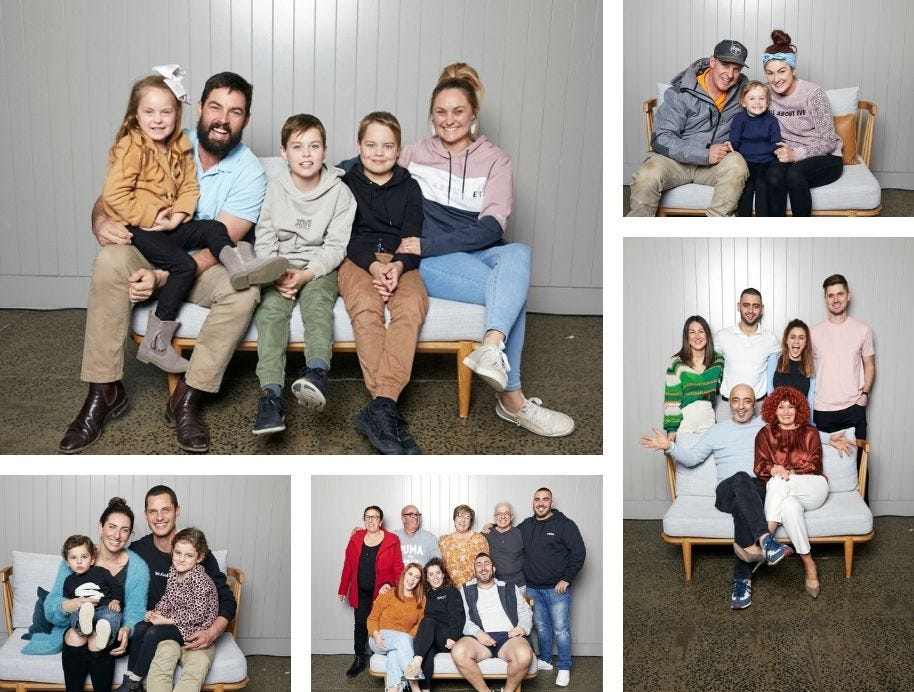 All contestants are looking forward to some downtime with the family this Christmas.
After a year of running flat out on The Block, those "few bevvies" will definitely be on the agenda for Queenslanders Jimmy and Tam who will be visiting her family in the Hinterland outside Noosa to get away from it all.
"I'll just be in the hammock drinking beer and eating chicken and ham," Jimmy laughs, "and that's pretty much Christmas!"
"The Block has literally been this whole year so to go and relax and just have some solid family time and do nothing that would be amazing!" adds Tam.
And hopefully, they might get to share at least some of that time with their Block neighbours and new besties, West Australians Luke and Jasmin.
"I just want some family time," says Luke. "I want to go away with my family, just get off the grid for a little bit, soak up the sun and some water, I'd love a coastal holiday somewhere."
And just maybe, that could take them into Jimmy and Tam's neighbourhood.
"We had to cancel a holiday to Bali when the show was over so that means we've got some unused travel vouchers," Jas says.
"So maybe we could go to Queensland and visit Jimmy and Tam and their family! We want to take the kids to the theme parks together."
If they do, they might run into The Block 2020's resident big kid, George, who knows exactly what he wants to be doing this year – hitting the parks or playing on a new PlayStation if Santa brings him one.
"I know what I want for Christmas, a PS5! Says George. "I want a PS5 and I want to go to Queensland to spend a week in Surfers Paradise in the sun and go to the theme parks!"
And, adds Sarah, just enjoy the family time they missed out on in such a busy year.
"I just want to enjoy it with the family," she says. "That's the always the best part of our Christmas time, to just enjoy it and relax and know where we're going in life."
The Block Shop wishes our 2020 Blockheads a very Happy Christmas xx
View our Christmas gift guide HERE