The Gatwick star shows us around her brand, spanking new kitchen and gives us the lowdown on life post-Block
Carla Dziwoki and her BFF Bianca Chatfield competed on series 14 of The Block, renovating up a storm on the Penthouse level of The Gatwick. They walked away in fourth place, pocketing a cool $310,000 - a great result! We caught up with Carla to find out how her life changed after her stint on last year's series....



Insider Style catches up with Carla Dziwoki 2018 Block star.

In the aftermath of the show did life return to normal?
I went back to work and carried on life as normal - I'm back in my same role since at work, helping athletes transition into life post-sport. I enjoy my job, but I'm keen to do some work in renovating and interior styling, and I got a few messages asking for advice on reno projects after the show.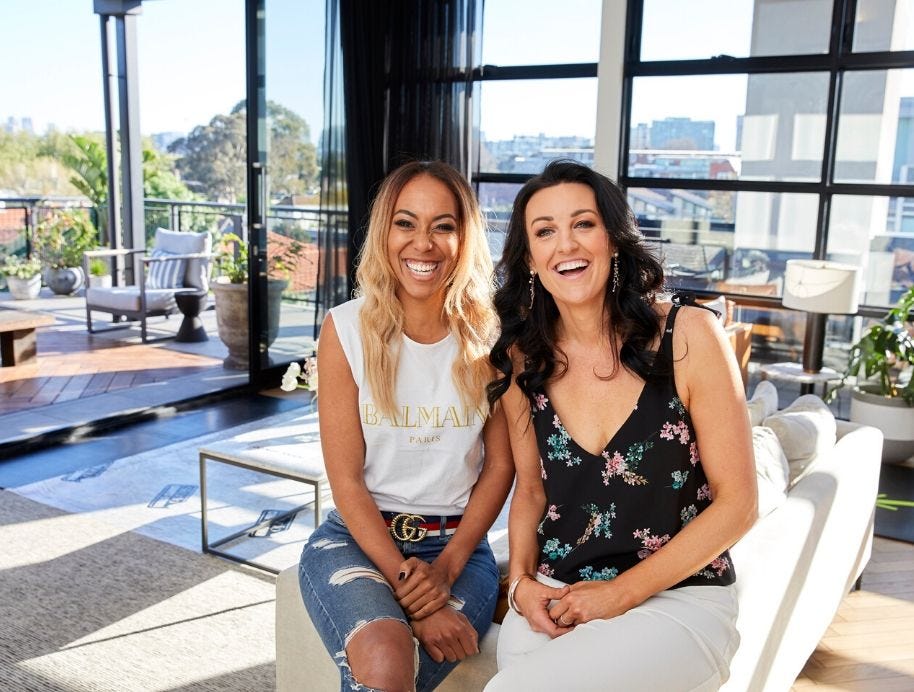 Carla with BFF Bianca pictured in their Penthouse level of The Gatwick. They walked away in fourth place, pocketing a cool $310,000.

How did you decide to spend your winnings?
B and I went on a holiday to Hawaii post show (yes, we are still friends!) and I have renovated my kitchen. I've been responsible with the rest and have put it towards my mortgage and hope this will help me get a deposit for another property in the future.

Tell us about your kitchen reno...
I did a full redesign. I worked with Clover Kitchens to design a more functional kitchen that worked with the open plan warehouse aesthetic of my apartment. Instead of having a small kitchen and small dining area, I combined the two to have a big kitchen with lots of bench space and storage. I included an island bench with a built in dining table - I've also added some floor-to-ceiling cupboards to store things like ironing boards and brooms. I like the look of exposed bricks, so I used brick facings to create a feature wall behind the cooktop. I'm not much of a chef, but this is inspiring me to cook!



Kitchen before & afters: what a transformation!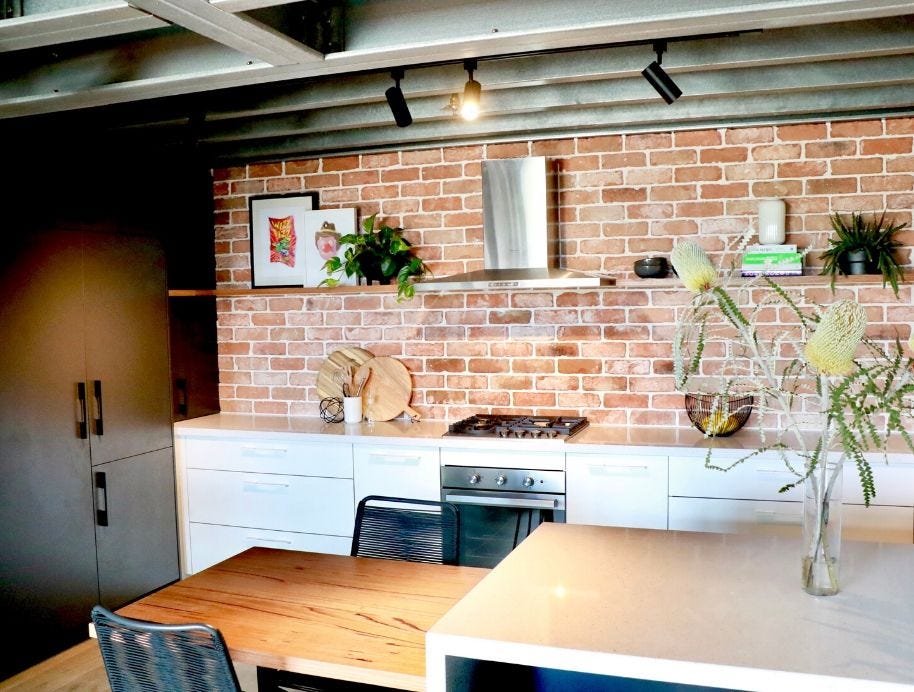 "Massive thank you to Paul and Daryl from Clover Kitchens who helped design and build a kitchen that is functional, pretty and within my budget," Carla tells Insider Style. Photography credit: Sean Ellicott.

How did being on The Block change your life?
The Block has been one of my greatest achievements! It pushed me out of my comfort zone, physically and mentally. It made me grow as an individual and built my confidence - I was never good at backing my own judgement, but this is what I had to do week in, week out on the show. I also made lifelong friends and memories which I treasure.

Who are you still friends with from the show?
I still stay in touch with all of the contestants, our trades and a number of the crew.



Carla and Bianca returned to the Oslo as special guests. Yep, the ladies who hold the crown for NEVER having won a challenge were back to see if they could break their run of bad luck - which they did!

How are you different from when you appeared on the show?
I didn't think I was overly creative, but since finishing the show I'm obsessed with interior design. I spend an obscene about of time looking at pictures and creating Pinterest boards. I'm trying to work out how I can do more in the interior design space, something I never thought I was so passionate about.

What was the best part of your experience on The Block?
I loved it all; the challenge, the people! The adrenalin rush each week; day; hour - it was amazing! I loved the sense of achievement and pride I felt on a Sunday morning when we would complete a room.

What was the worst part of your experience on The Block?
The sleep deprivation was real! I have never felt so exhausted!

Have you been watching the show this year?
The Oslo is a monster build - I'm glad I didn't have to do this one, I think I would find it quite overwhelming trying to style these rooms each week!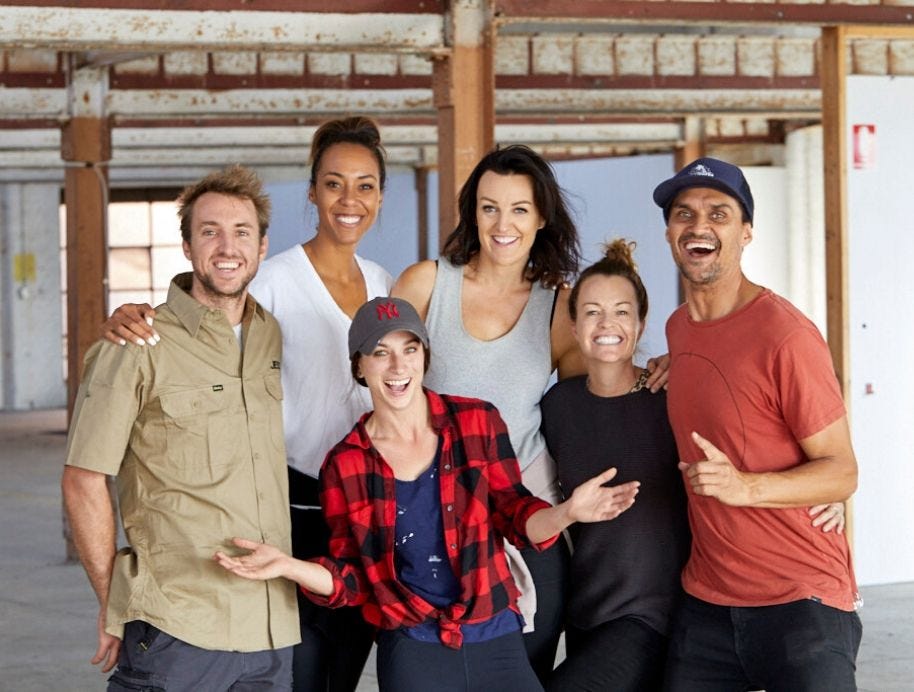 Carla pictured on her return to The Block as part of the Million Dollar Styling Challenge.

Can you pick a favourite couple from The Block 2019?
That is a tough question! Deb and Andy have created something pretty special.

Lastly - would you do it again?
Please, can I?!!
Take a look back at Bianca and Carla's finished Apartment HERE
Shop their style HERE
Did you like this blog? Subscribe to our newsletter to be the first to receive news from The Block! Subscribe now to receive $20 off your next order