We get to know the New South Wales contestants

Sarah, 27, & George 33
These self-proclaimed "mad dogs" from western Sydney are unlike anyone we've seen on The Block before. Together for eight years and married for three, they have a relationship built on old-school values and new-school quirk. By just being themselves, these "westies" are ready to light up the competition.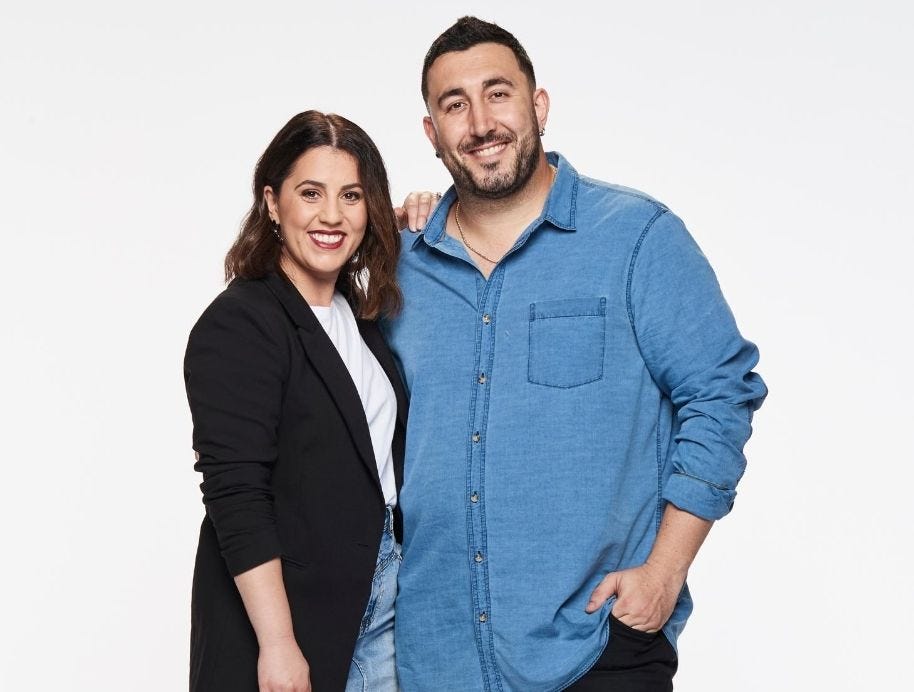 Sarah and George have been together for eight years and married for three, they have a relationship built on old-school values and new-school quirk.
Experience Level
Sarah and George have some solid experience. George is a tradie and they have renovated two homes. That might have given them the know-how in spades, but will the added pressure of being on The Block in the thick of it rock them to their foundations?
Sarah, 27
Sarah's husband George sums her qualities up perfectly: always laughing, always smiling and always positive. Sarah, a high school teacher, hopes the experience on The Block could lead her to a different career direction. With an eye for design and lots of creative ideas, perhaps The Block is the perfect sanctuary for her to find out where her passion really lies. "Don't get me wrong, I love my job, but I am not the same person when I'm teaching. It's just not the dream," she says. For a fun-loving person, Sarah admits she can be quite particular and fastidious. In the kitchen her plates are perfectly aligned, the jars are labelled, and all the glasses are spaced out equally, facing just the right way. With so much to think about on The Block, hopefully, this attention to detail helps Sarah to keep their renovation on track. Sarah says the reason she is always positive, laughing and smiling is because of her one-of-a-kind husband, George.

George, 33
George has worked as an electrician in Sydney for 13 years. But even with that experience, he admits a lot of the tradies' tools on The Block will be quite foreign to him. Sarah describes George as a very funny character, a bit of a nerd, and unlike anyone she has ever met. On and off the worksite George is a kid at heart and a big teddy bear. George hasn't chosen to collect things like stamps or fine wines throughout his life, opting instead for collecting rare Pokémon cards and owning a Harley-Davidson motorcycle. He plans to make his fellow Sydney westies proud by keeping his bling and his hair fade looking "fully sick" throughout his time on The Block.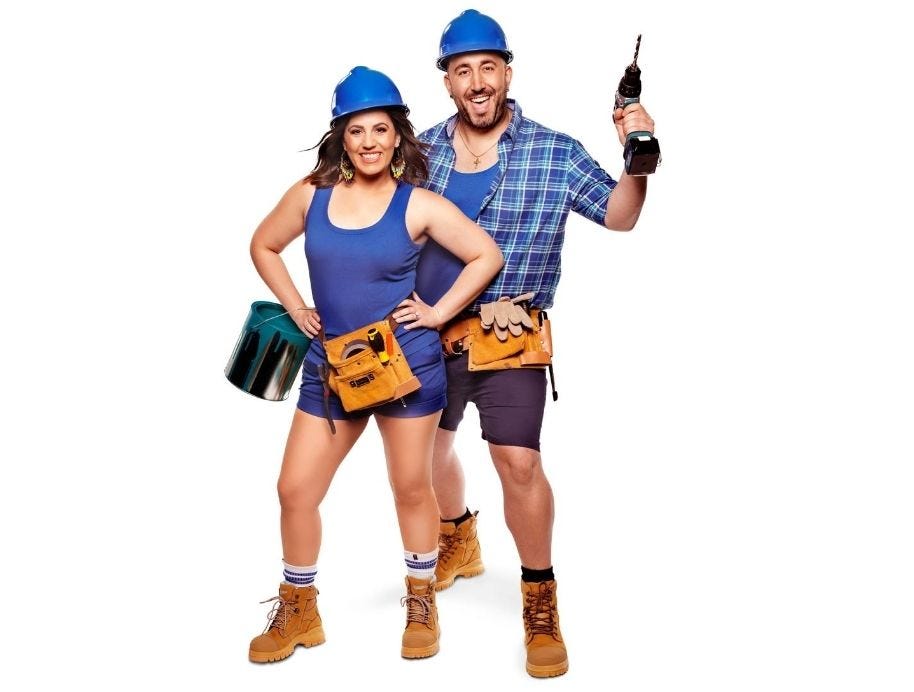 Making it onto the show is a dream come true for this fun couple.
Together
This loved-up couple are all fun, smiles – and a lot of laughs. The fact that they even made it onto the show is a dream come true for them. In George's words: "We've said it a million times, but this kind of thing doesn't happen to people like us. It's mad, bro. Sarah and George's tight bond is just as important as their family relationships. With George coming from Greek and Italian heritage, family and tradition have always been a central part of life. They want to start their own family as soon as they can, and George thinks that will bring them even closer together, "our next great adventure". It'll just have to wait until after The Block. They've had their struggles. An investment property they owned was trashed by tenants when they were newly married, leaving them devastated and forced to completely rebuild the inside of the house. By finding the silver lining in that situation, Sarah and George feel it has perfectly prepared them for the hard work The Block is notorious for.

Follow Sarah and George's Block journey HERE
View and shop Sarah and George's Block rooms HERE
Take a look inside Sarah and George's Block home before it was relocated to Brighton HERE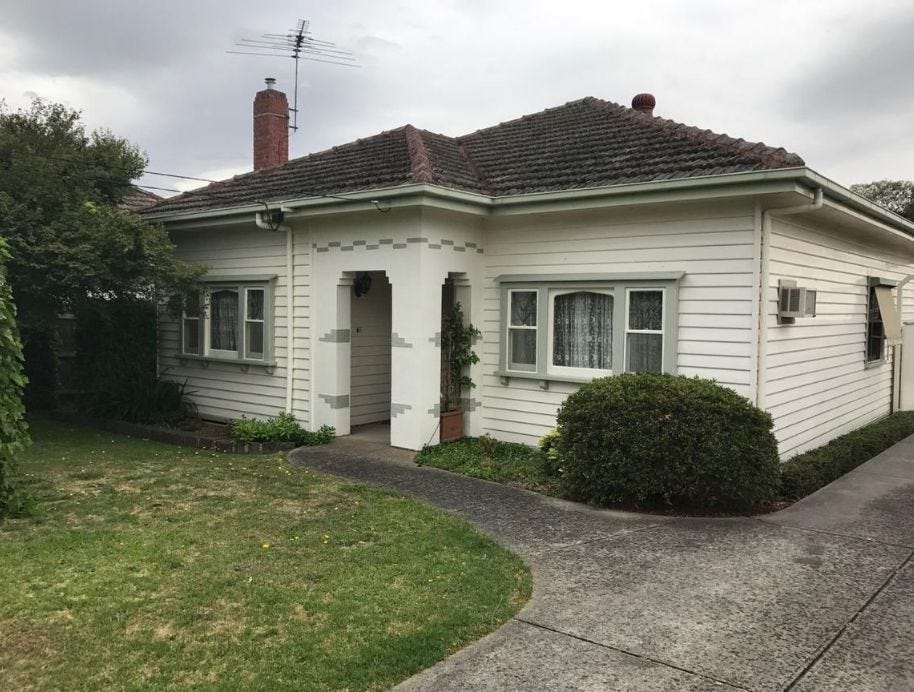 Image with thanks to Domain.com

We take a look behind the hi-viz to meet the teams HERE