Florals
Once relegated to Nana's overstuffed armchair, big, bold floral designs have made a spectacular comeback this year. Whether in beautiful photographic prints like the one used in Ronnie and Georgia's guest bedroom, or blown up big on wallpaper, ala Hannah and Clint's stunning master suite, roses and pretty peonies added a beautiful elegance to rooms this year.
Linen bedding
This trend has been around for some time, but 2017 is when it went mainstream, as homewares companies embraced the trend, lowered their prices, and made the luxe, raw aesthetic more accessible. Blush pinks and blues were most coveted by our Blockheads this year, used extensively throughout all five homes.
Textured wallpaper
Textured wallpaper is a great way to add detail and a sense of texture to any room. Jason and Sarah used it to great effect in their guest bedroom, choosing to cover one whole wall with a sumptuous, blue sea-grass pattern. The judges loved it, especially Neale Whittaker, who was a huge fan of their blue and gold colour palette and their stunning feature wall.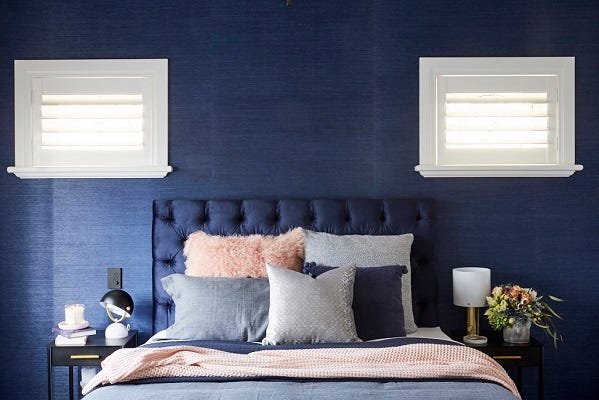 Graphic illustrations
Graphic illustrations, like those used in Ronnie and Georgia's 10/10 children's bedroom are a wonderful way to add character to a space - especially one used by the littler members of your household. Used small and daintily framed, or printed large on canvas, they add a charming individuality to any space - and your kids will love them.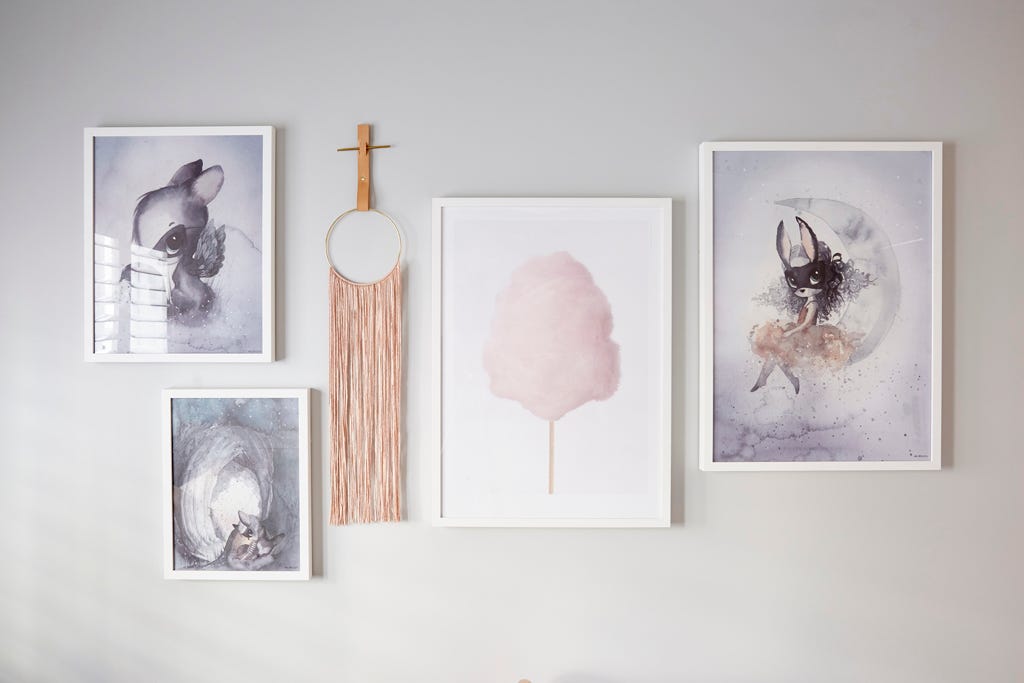 Black tapware
Josh and Elyse were a big fan of black tapware, using it right throughout their home. Whether it was the matte black used in their studio bathroom, or the metallic finish of their first-prize-winning main bathroom, they were consistent, using the finish to add a modern, deluxe feel to all their wet room spaces.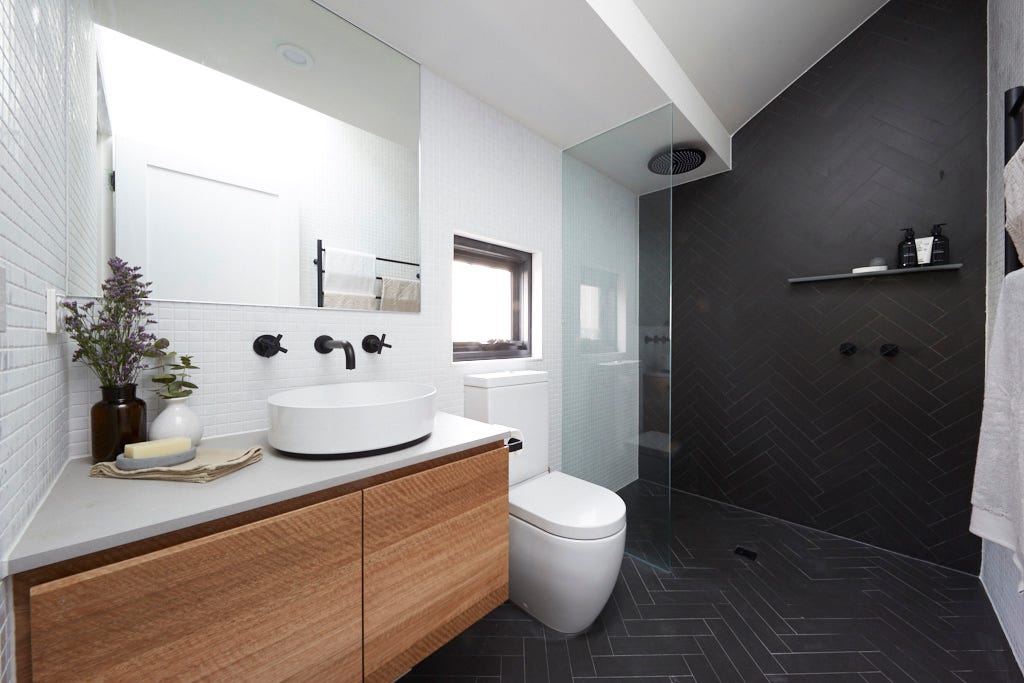 Blush
Blush pink was everywhere this season, popping up in almost every room, in every house on The Block. Ronnie and Georgia used it in a chair, Wombat found his inner 'hygge', adding it as a feature colour in their second guest bedroom, and Hannah couldn't help but pepper it through almost every room she presented. Yes, you could say 2017 was the Year of Pink...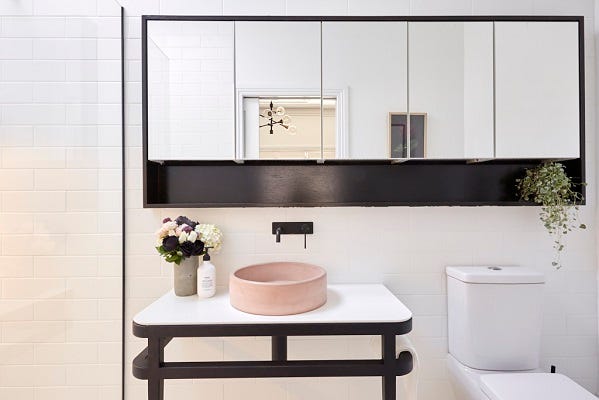 Furry cushions
We've seen these shaggy throw cushions popping up over the years, but this year it seemed all the contestants couldn't get enough of the shaggy little dog-like decorative touches. Georgia even went so far as to cover an entire stool in shag! Animal hides and fluffy rugs were also used to finish off spaces, adding a textured counterpoint to otherwise minimal spaces.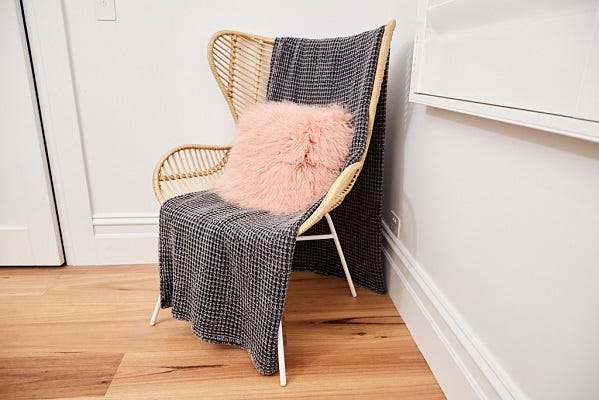 Figurative art
Bold, abstract, colourful designs have been all the rage on the walls of our Block houses for the past few years, but this year saw our couples move away from this trend. Ronnie and Georgia led the charge towards a return to 'fine art', commissioning Melbourne artist Steve Cross to create two figurative paintings for their spaces. They also used him to decorate their garden, commissioning him to paint two cranes on their studio wall.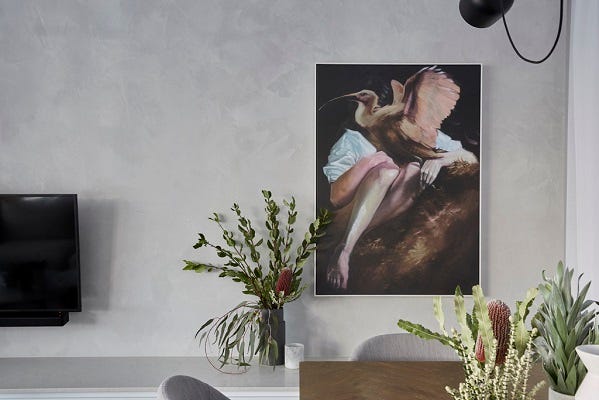 Native plants
Not only did they pepper floral arrangements throughout their rooms on Reveal days, native plants and flowers also made an appearance on the walls of several of the contestants' homes. Both Sarah and Jason and Ronnie and Georgia hung depictions of native plants in their hallways. Sarah chose three bold, pop art prints by Roofus, while Georgia opted to hang Perth artist Anya Brock's lovely Protea paintings.
Wood-burning fires
Replica gas fires have been all the rage these past few years. But this year Sarah and Jason decided to return to a traditional wood-burning fire - and the judges loved it. They opted for a state-of-the-art modern casing, which allowed for the front glass panel to slide up, revealing the sizzling, crackling logs - a stunning, modern twist to an old-fashioned heat source.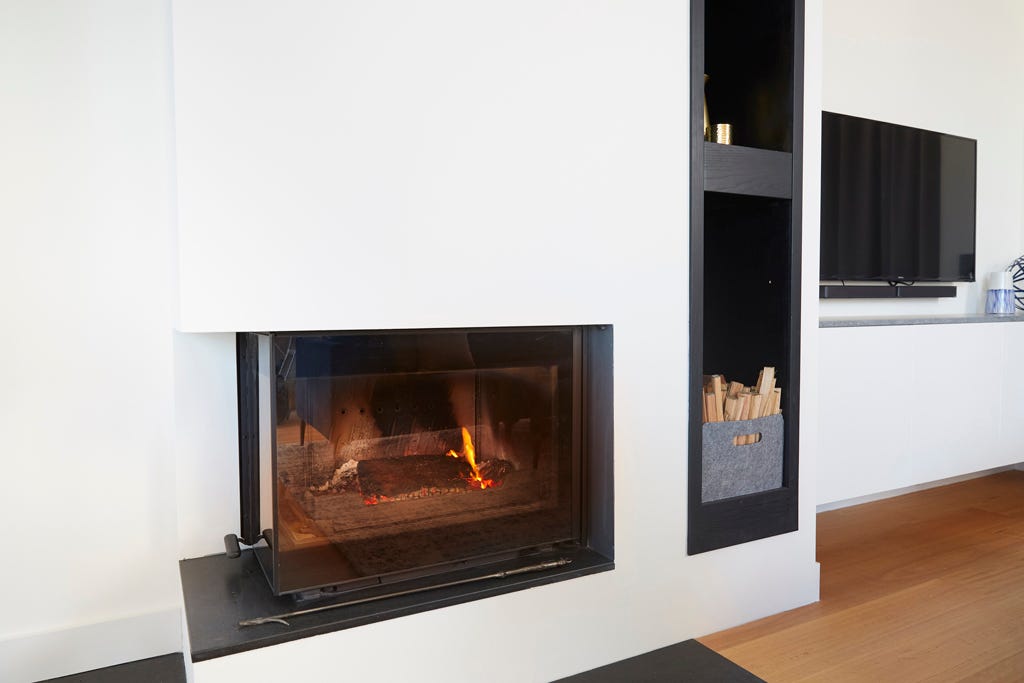 Circular pools and baths
Nothing had us talking more than good old 'Ten Tonne Tessie', Ronnie and Georgia's enormous, circular pool, which caused more than its fair share of drama this season. The Perth couple fell in love with the prefabricated circular pool, choosing it as the central design point of their outside layout. Inside, Josh and Elyse also used the circular shape to great effect in their main bathroom, installing a round bath, which the judges loved.
Copper and brass
Brass, brass - and more brass! That's how it began to feel as this much-maligned metallic made a big comeback around the home in 2017. Many of this years contestants - including Sticks and Wombat, who also custom-made towel rails and hangers for their bathrooms out of copper pipe - used these finishes to dress their rooms. It also cropped up on armchair handles, as hallway table finishes, and as inlay in kitchens and bathrooms.
Did you like this blog? Subscribe to our newsletter to be the first to receive news from The Block! Subscribe now to receive $20 off your next order.