The Block Shop turns up the heat on The Best Fireplace Trends of 2023.
For most Australians, winter is something we try not to think about.
We live in a country famous for its beaches, outdoor lifestyle and beautiful weather, so what to do when the temperature drops is usually the last thing on our minds.
Fortunately, says Block judge and design expert Shaynna Blaze, it's a problem that can be easily fixed.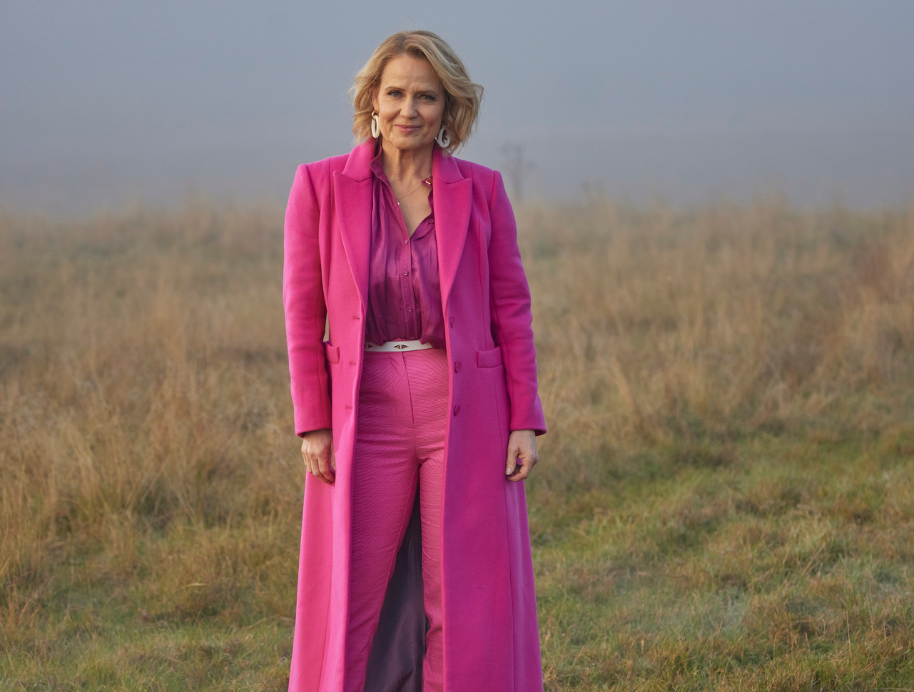 Shaynna Blaze onsite at The Block 2022 Treechange in Macedon Ranges Victoria, where temperatures get as low as 0 degrees frequently in winter.
"It is so essential to have the right heating for convenience, comfort but also looking at the economy of running your heating options," Shaynna says.
"Instant heat at the touch of a button when the nights cool or an unexpected cold blast is essential but the long-term types of heating are just as important as they tend to be more economical over time and tend to be the 'silent' partner in the house keeping you warm."
Finding the right kind of heating is key, Shaynna says, with a lot of options out there.
"We still have in our minds the traditional ways of heating such as an open fire, ducted heating and reverse cycle systems but there are so many other options out there to combine to get good quality heat," Shaynna says.
Ducted heating with individual settings per room, for example or underfloor heating, double and triple gazing for your windows and good insulation and air-flow.
"These all add up to sealing your heat in the home at the touch of a button."
Here's seven options we'd tried and tested on The Block.
Traditional wood fireplace
One of the best-known ways to heat, the wood-burners have been given a modern make-over to better reflect heat, slow the burn and conserve heat. Fully enclosed wood burners (such as a Pot Belly or similar) can be very fuel efficient.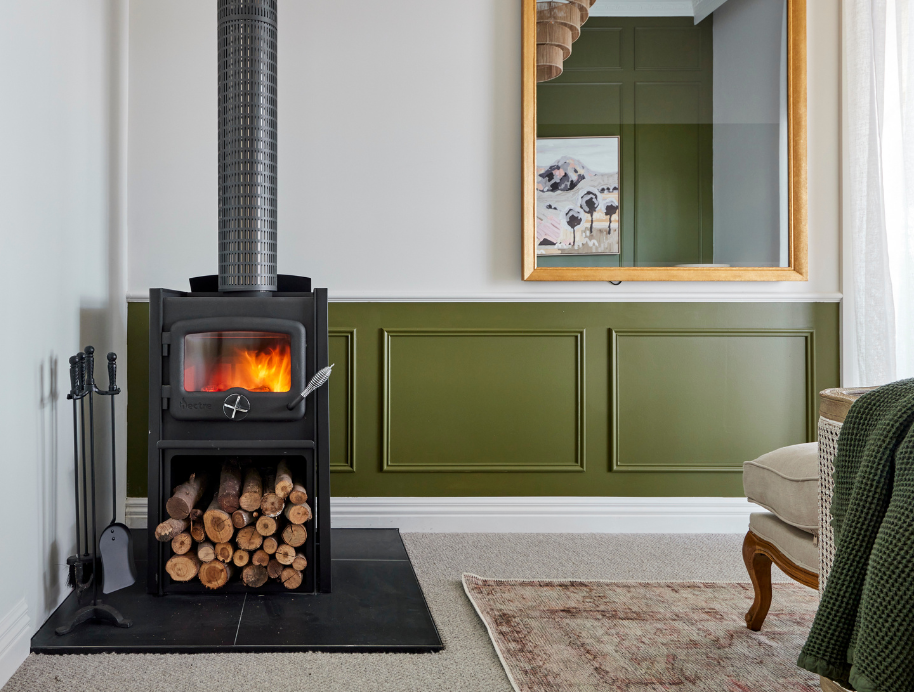 Tom and Sarah-Jane cleverly put a traditional wood fireplace in their Master Bedroom back in week 3, keeping them warm through the Gisborne Winter at night until the rest of the house was complete!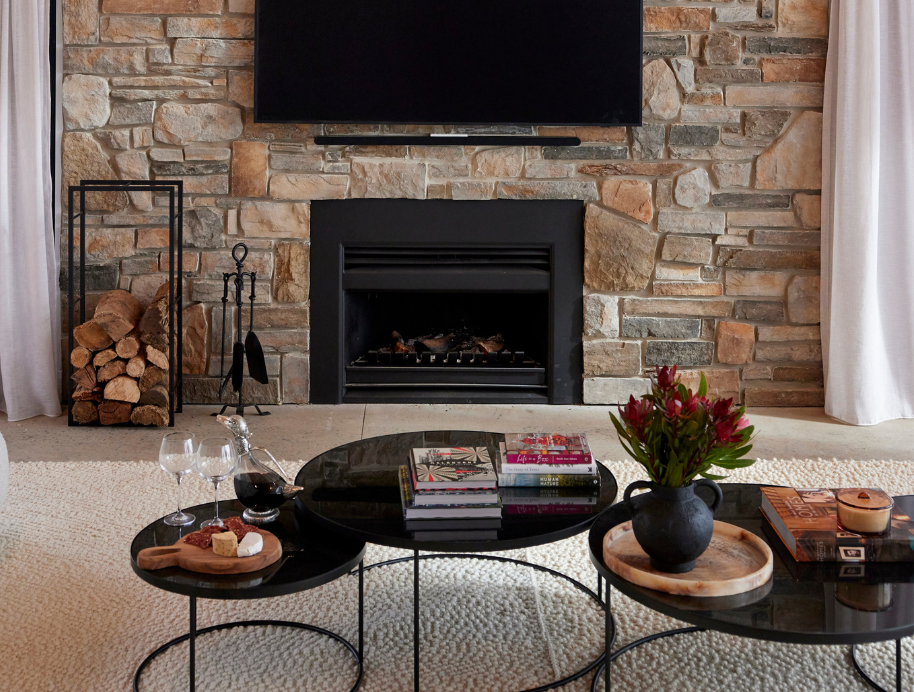 Rachel and Ryan's traditional fireplace helped secure the win for them in The Block 2022 Living and Dining room week.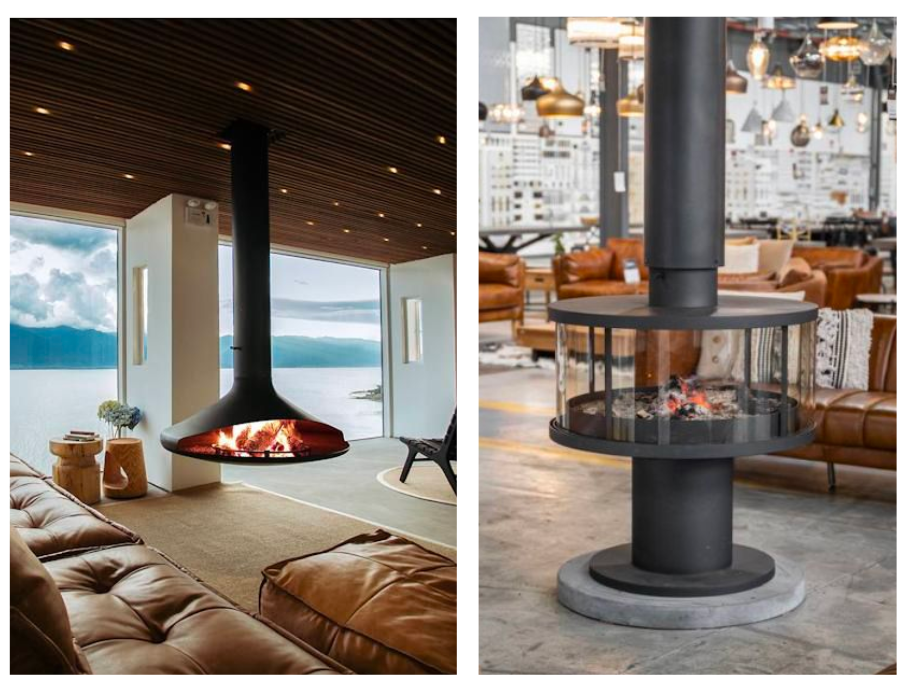 We are SO in love with round fireplaces at the moment, an effective way to heat an entire room, both from Schots and the suspended fireplace can be turned to change positions, wow, how far has the traditional fireplace come!
Built-in gas-log fire
Giving the look of a wood-burning fire but with the convenience of gas (and usually the safety of being enclosed) the gas-log options will provide instant heat to a room, especially when boosted by a built-in electric fan.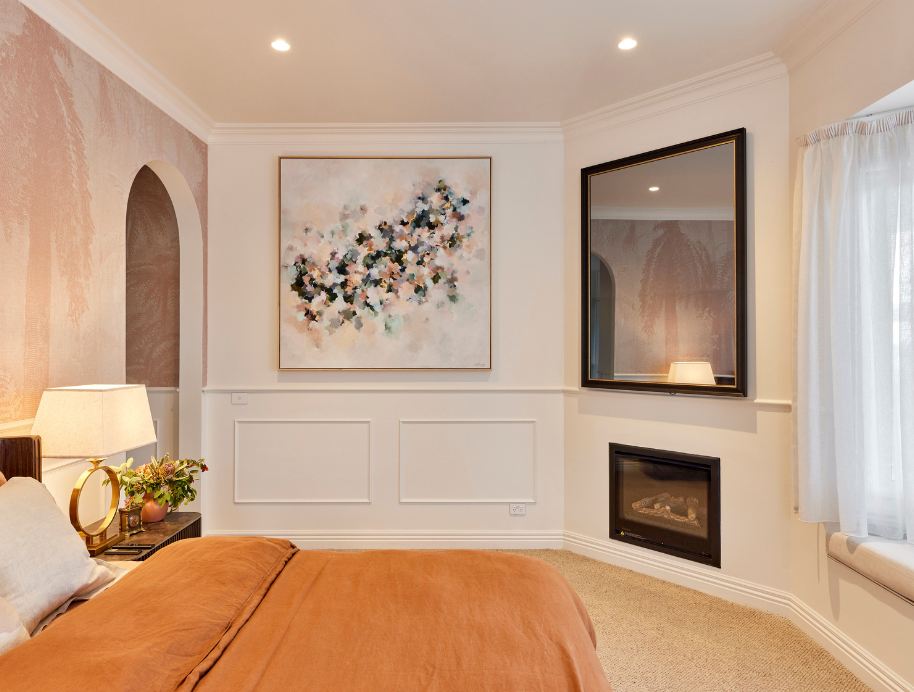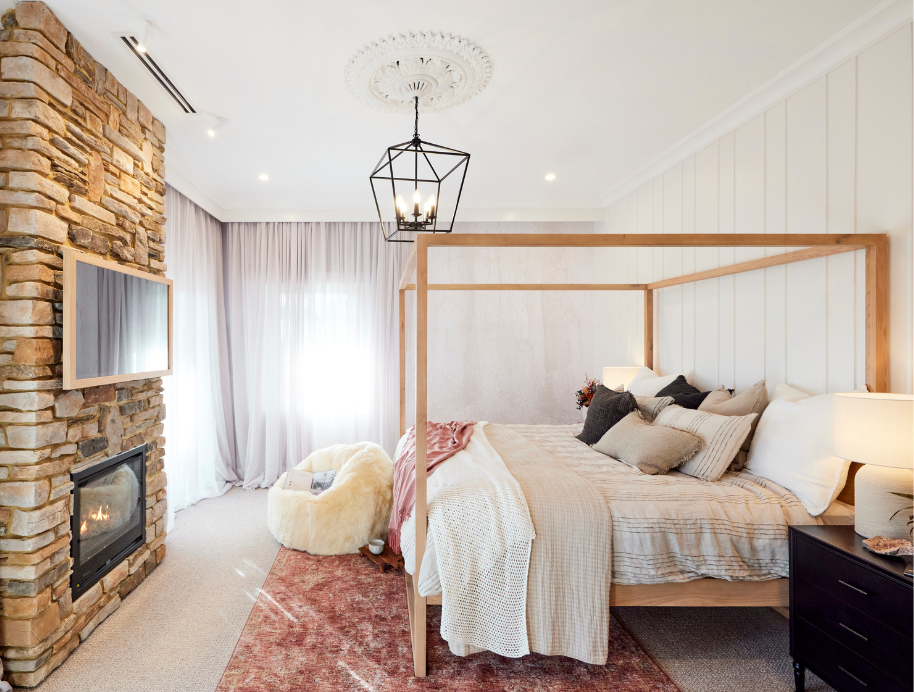 Gas fire places have been very popular this season with the contestants using them in bedrooms to supply instant heat to a small area. Both Jenny and Dylan and Rachel and Ryan used this Rinnai Gas Heater in their guest bedrooms.
Double-sided gas-log fire
Similar to the usual gas-log fire, the double-sided version features glass windows front and back which – when built into a wall separating two spaces – means both areas benefit from the fire at once. As much a design element as a heating necessity.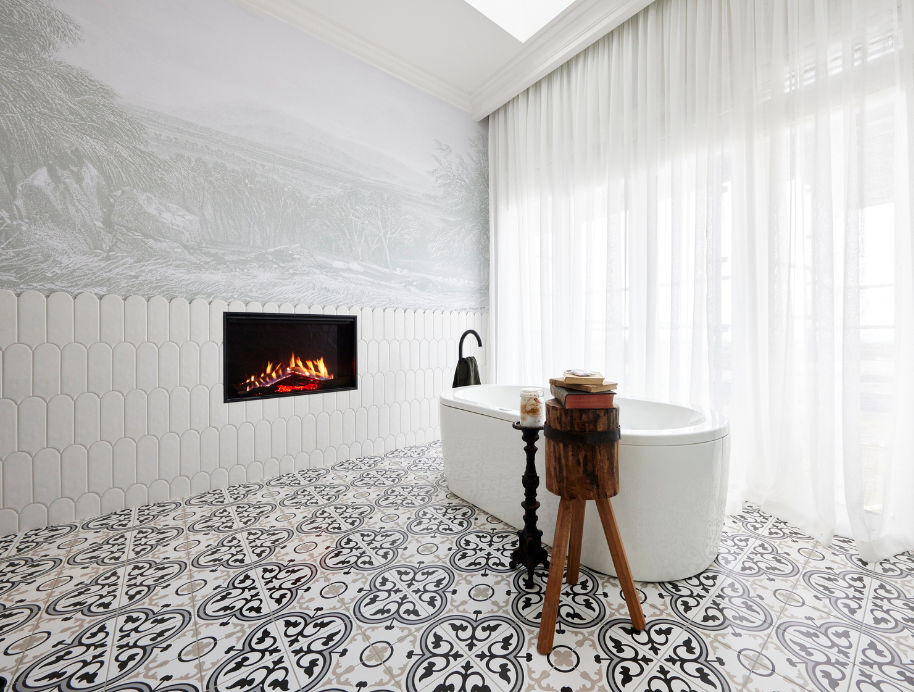 The judges loved Sharon and Ankur's double sided Rinnai fireplace last season, heating both the bedroom and bathroom, just be warned when using in bathrooms, as the judges revealed you could see through to the toilet area here, but with planning and consideration this can be avoided.
Wall-mounted electric radiator
Modern, fuel efficient and simple, the modern electric radiator is a world away from the old-fashioned bar heaters, with temperature control, thermostats, fans and more available. Some models can can also be relocated to another room if needed.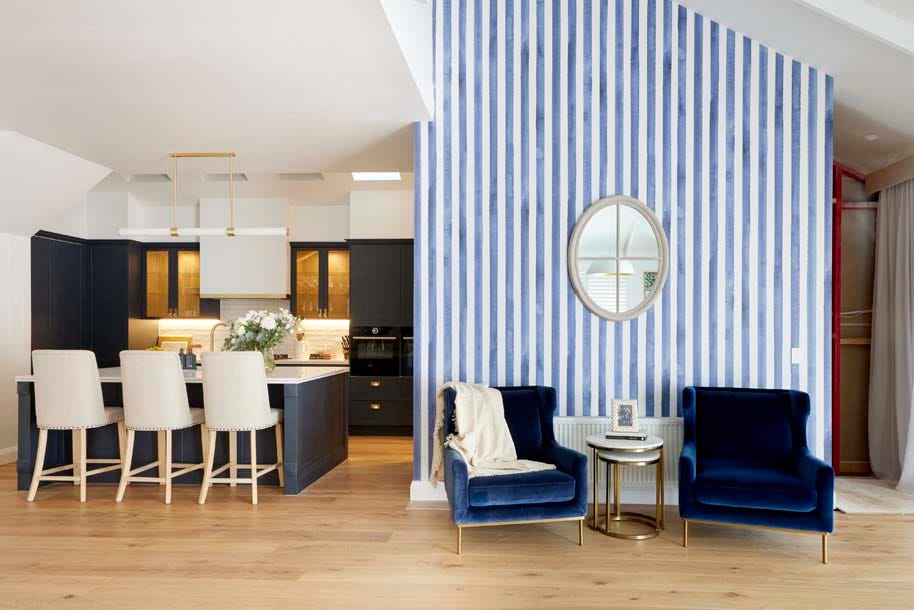 Kirsty and Jessie used electric radiator heaters in their house just perfectly, subtle and warm.
Ducted heating
Another traditional solution that has been updated, ducted heating uses one central unit (usually gas-fired) to provide hot air to multiple rooms via a system of ducts either in the ceiling or under the floor. Individual zones can be shut off or opened to direct the heat.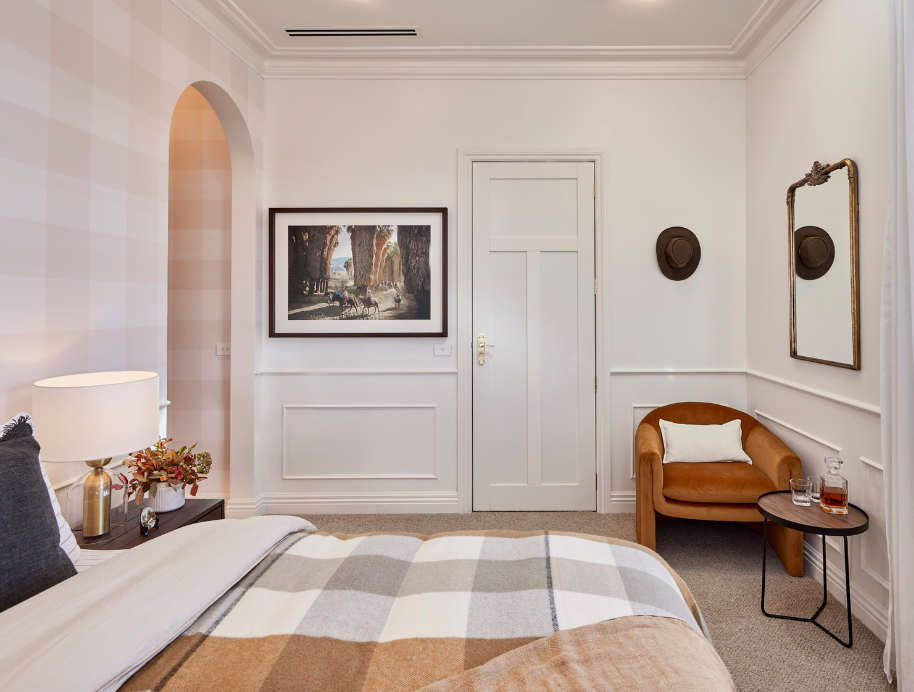 The Block houses from 2022 really were spoilt for choice, with traditionl open fireplaces, gas fireplaces and ducted air conditioning, take it from us, you need that in the Macedon Ranges.
Reverse cycle air conditioning
A simple option often overlooked by the people who already have them installed, reverse cycle air conditioning means taking advantage of the existing cooling unit's winter settings. Adjust the settings from "cool" to "heat" and feel the difference.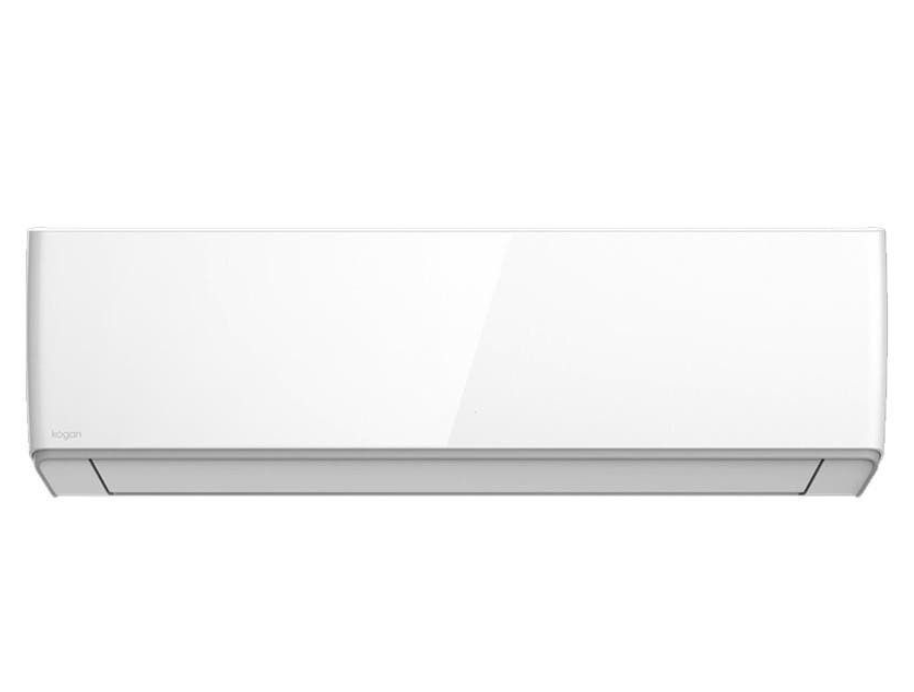 Take a look at The Block Shop's range of Air Conditioning units, these sleek minimalist designs are budget friendly and keep you warm in winter and cool in summer!
Hydronic heating
By pumping heated water through pipes, hydronic heating can be one of the most efficient ways to warm a home. Options include wall-mounted radiators, convectors, heated towel rails and even (via pipes laid before a concrete slab is poured) entire floors.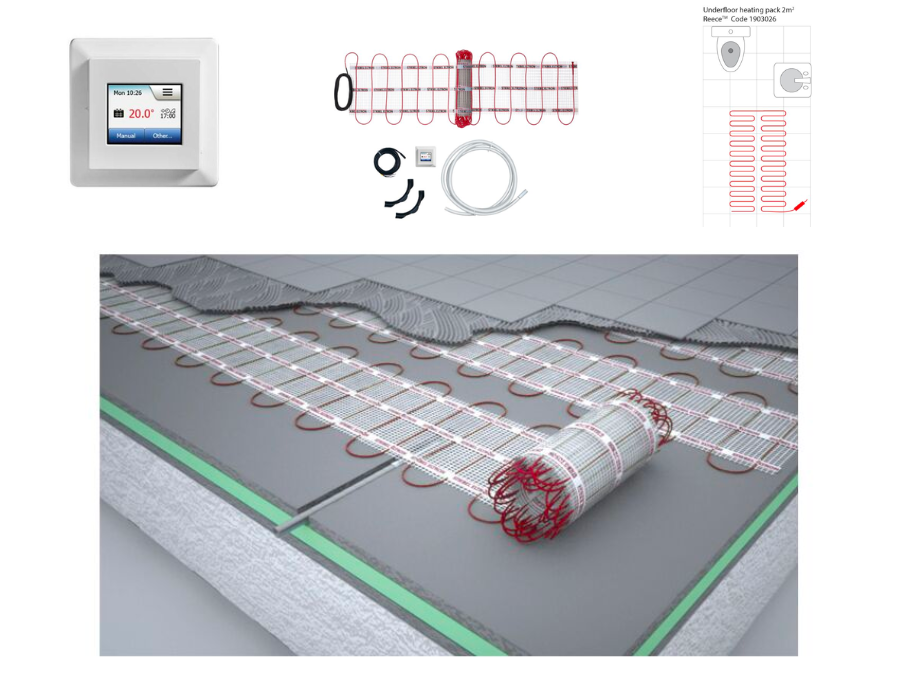 The Block Treechange houses all have underfloor heating throughout. An absolute necessity in Macedon Ranges Luxury Homes.
Some tips and tricks:
Check out your ceiling fans for a reverse button. By changing the direction of your fan you'll push the hot air that rises back down to where it's needed!
Don't forget to keep the heat you make. Good insulation and double glazing will make sure the heating you pay for stays where it's needed.
Only heat the rooms you need. Check the settings on your heating system to make sure you're not wasting energy (and money) on rooms where nobody is!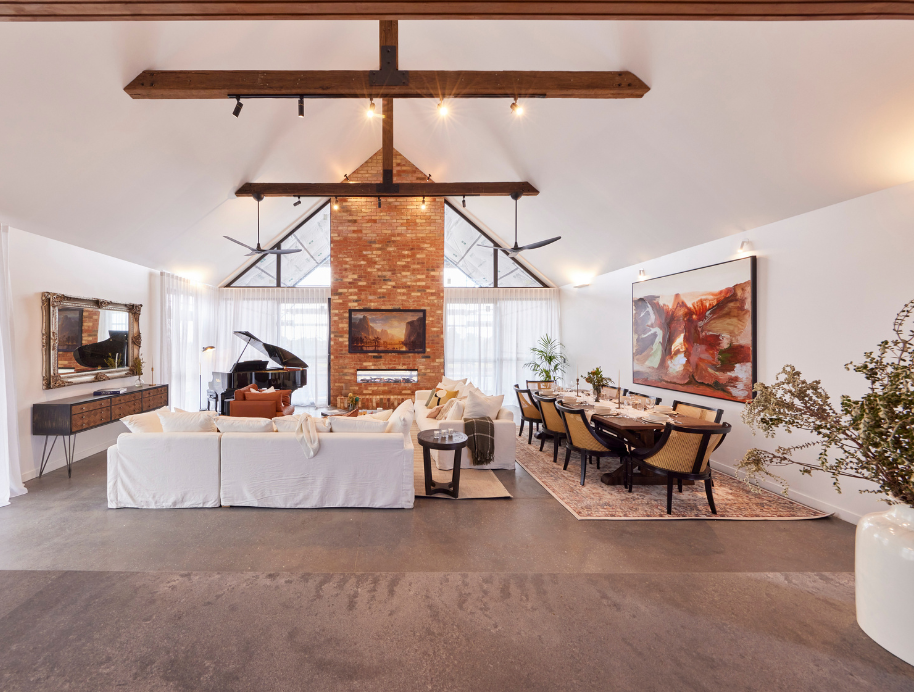 Omar and Oz have used both Gas fireplace and Big Ass Fans. With the fans switched to winter mode and the fire going this large space will be toasty warm!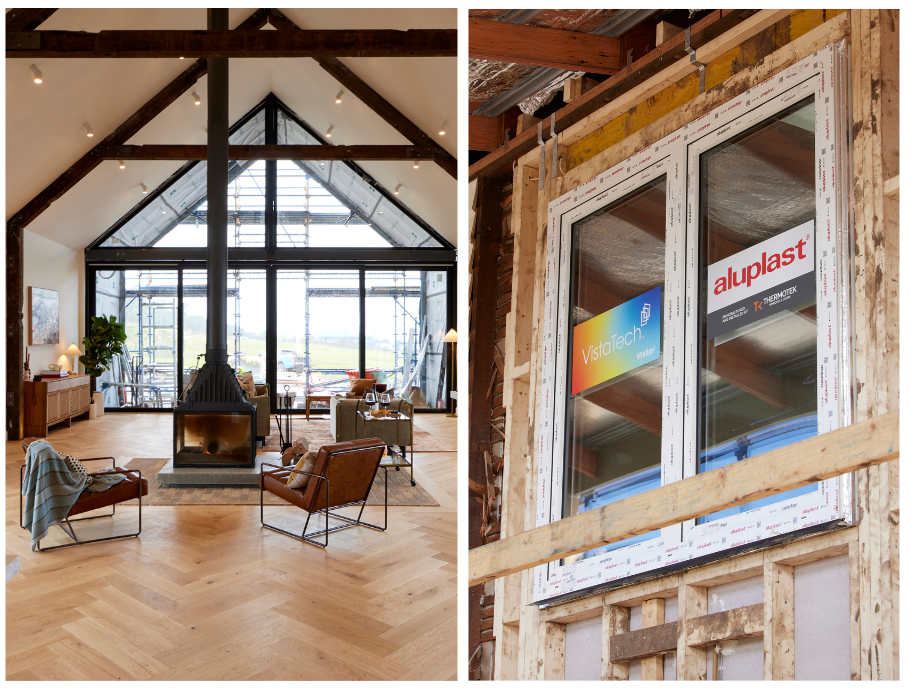 With The Block 2022 aiming for a 7 star energy rating and some of the biggest windows we've ever seen The Block Sponsors Viridian and Aluplast made sure all of the replaced windows come with high energy ratings so that heat stays in the room.
If you want to know more about Triple Glazed windows and their energy efficiency, click here.