We look back at what got us excited this year
 
Velvet, velvet, velvet
It was everywhere in 2018 - and everywhere at The Gatwick! We lost count of how many plush velvet bed heads were used, and how many people opted for plush occasional chairs in velvet jewel tones to adorn their bedrooms. Expect to see a LOT more of it in the coming year - this is one trend that ain't going anywhere...
Australiana
It began in earnest in 2017, but the Australiana artwork trend is showing no signs of disappearing from our walls any time soon. And we care not - we're totally in love with all the native Australian flora and fauna popping up in art and design. Check out Roofus Australia's fantastic new range of prints for inspo.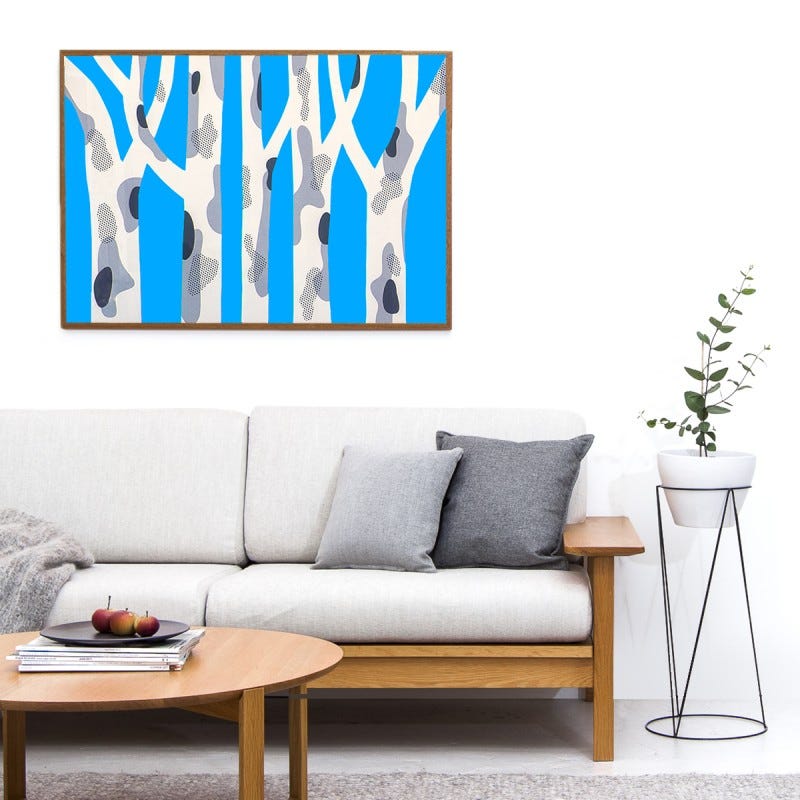 Industrial kitchen gantries
More and more of us are opting for open cupboards, or 'gantries' in our renovated kitchens. Usually only seen in commercial kitchen setups, they were a HUGE trend in interiors for 2018. Courtney and Hans used 'cafe style' gantry shelving for their Challenge Apartment kitchen, brushed in a matte black to give the space an industrial feel and we fell instantly in love. Expect to see a LOT more of this in the year to come.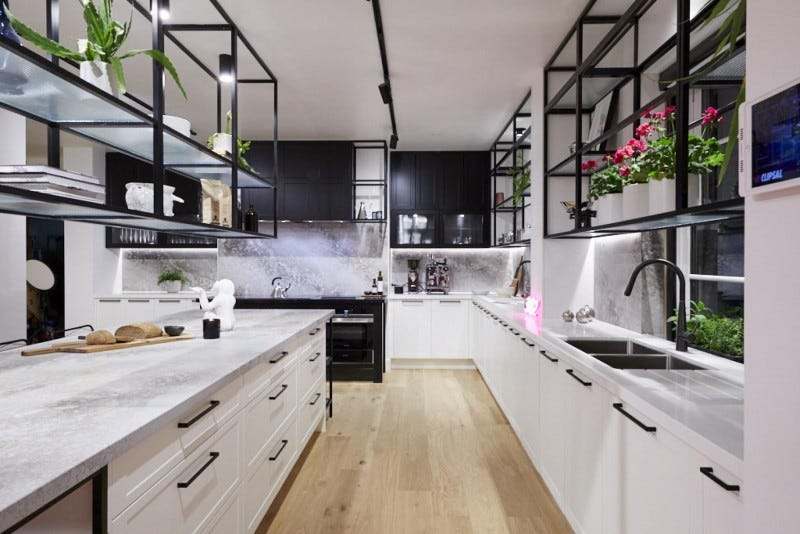 Neon art
Developments in neon art - namely LED Neon flex - have meant it's now become a lot more affordable to invest in neon artwork. It looks fantastic adorning the wall, or providing whimsy to an outdoor space - and it was a big hit with the Block judges when Jess and Norm presented their Challenge apartment dining space. Block Shop retailer Carla O'Brien does a fabulous range of neon art - check it out here.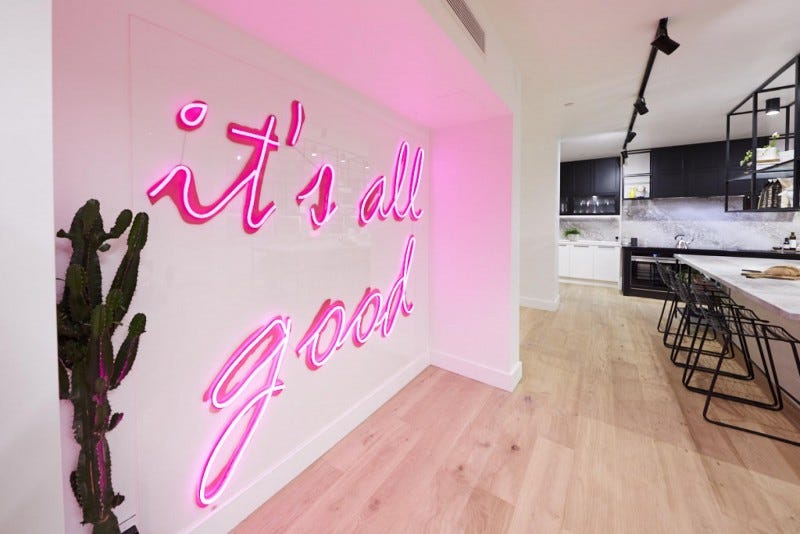 Wallpaper in the bathroom
Wallpaper continued to be a big design trend for 2018, venturing out of bedroom spaces and hallways into wet areas and bathrooms. Bianca and Carla used it to great effect in their Challenge Apartment bathroom, while Sara and Hayden opted to go textural in their Challenge Powder Room. Both spaces looked divine.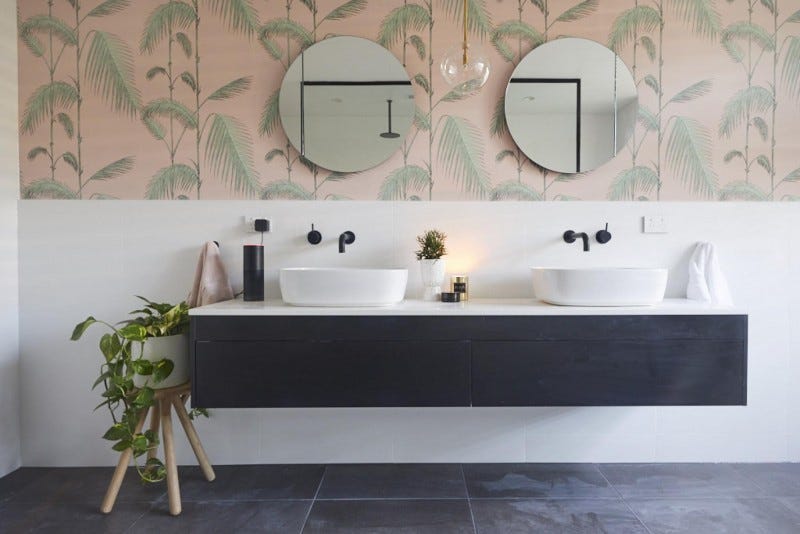 Cycads
These spiky, prehistoric plants popped up on both Bianca and Carla and Jess and Norm's landscaped terraces. The prickly palms became a popular choice for adorning outdoor spaces in 2018 for their hardiness and striking foliage features. Expect to see a lot more of these stunning plants in the year to come.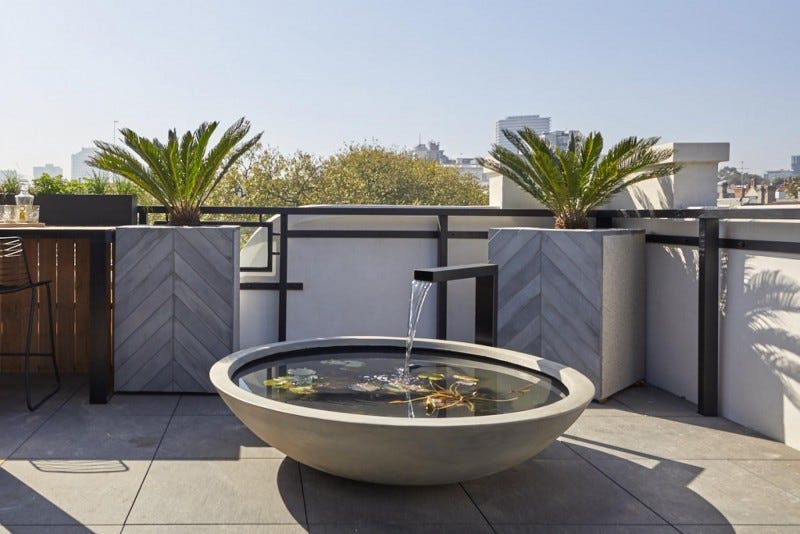 Backlit bathroom mirrors
Bathroom mirrors got a fancy makeover in 2018, with many scoring a beautiful backlit border detail. Backlit rounded and oblong mirrors make great focal points in otherwise simple bathrooms and are a fantastic way to luxe up any space.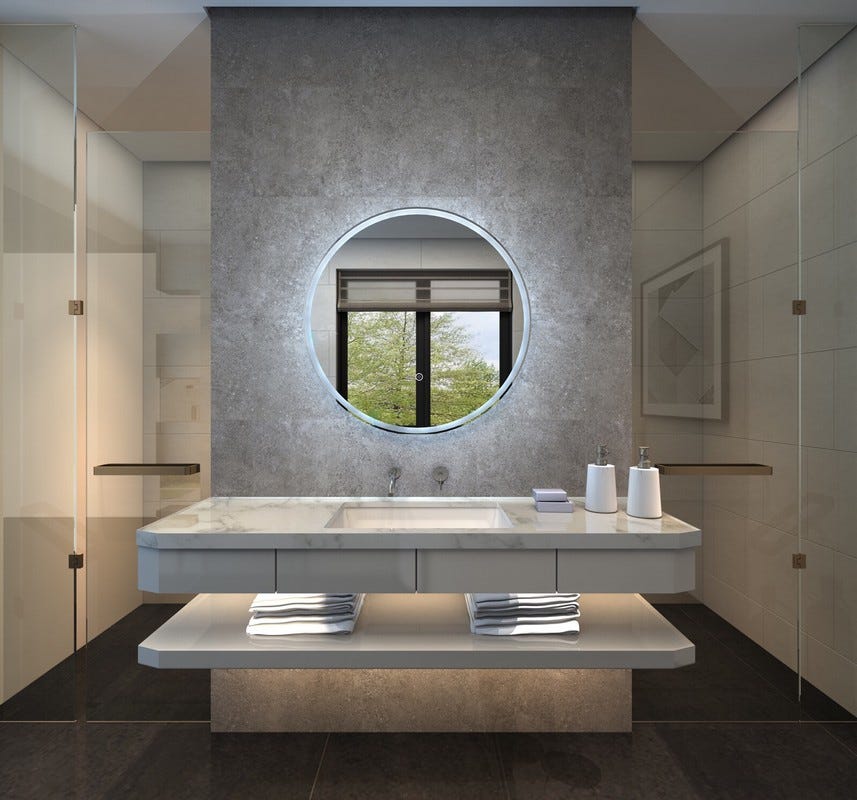 Home automation
"Alexa - tell me the best design trends of 2018." Yep - this year saw your Average Jo gain access to the type of technology once only reserved for space stations and hi-tech computer labs. AI made a BIG appearance in interiors in 2018, with Amazon's Alexa leading the way in home automation. It was used to great effect in this year's Block, with some contestants even using the technology to sync hot and cold running water in bathrooms.


Statement baths
One of THE most-searched for products from this year's Block was Sara and Hayden's stunning brass bath. Whether or not you agreed with its inclusion in their ensuite bathroom, it made one heck of a statement. Expect to see more of these gorgeous metal baths popping up in high-end bathrooms in the years to come.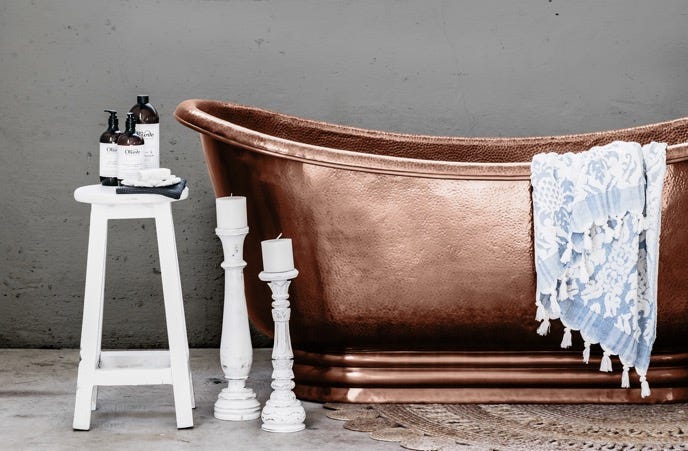 Did you like this blog? Subscribe to our newsletter to be the first to receive news from The Block! Subscribe now to receive $20 off your next order.