Talk about a comeback! After mixed reviews last week, Gold Coast mums Suzi and Vonni have stunned the judges with their sophisticated master bedroom and walk-in robe, scoring a whopping 30-out-of-30.
How did they do it? Suzi tells The Block Shop it all boils down to vision.
"You need to know exactly what you want," Suzi says. "If you don't, if you're umming and ahhing, that means you're confused, and you end up with a confused-looking room."
She and Vonni pride themselves on being decisive shoppers. They know what they want as soon as they see it.
"I think that's where some of the other contestants are faltering," Suzi admits. "They're not picking with their hearts, and their minds are confusing them. That's where you stuff up. Follow your gut, and you'll always come out on top."
Following their gut instincts has clearly paid off. The praise was universal this week. Suzi and Vonni managed to present spaces that were right on global design trends that also felt timeless and elegant – thanks in large part to their stunning choice of furniture and artwork.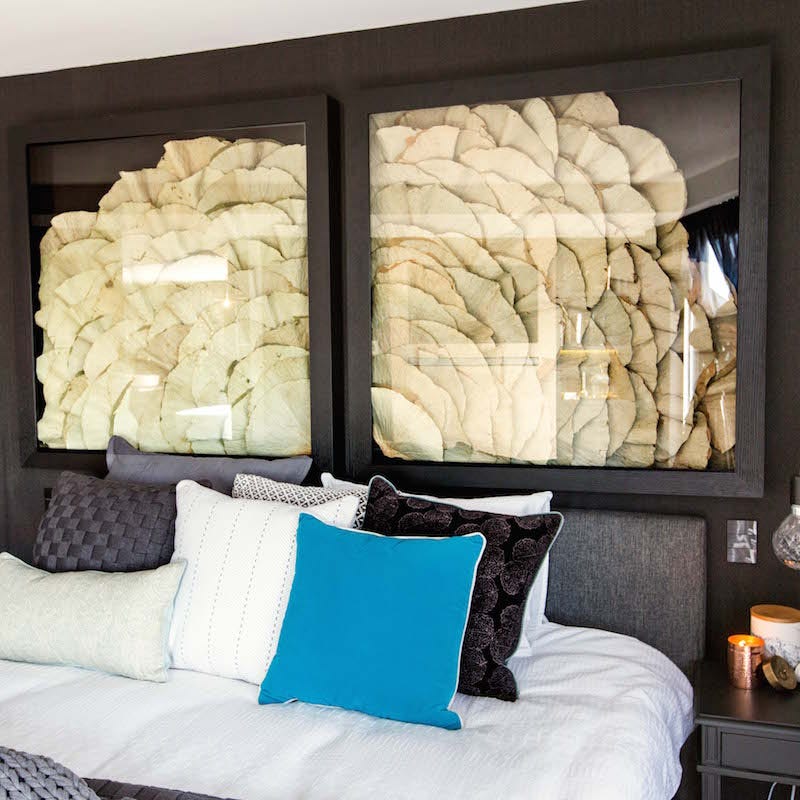 And the positive feedback has meant the world to our newbie Blockheads.
"It just feels like they finally get us. They see what we're doing and what we've been trying to do," Suzi says.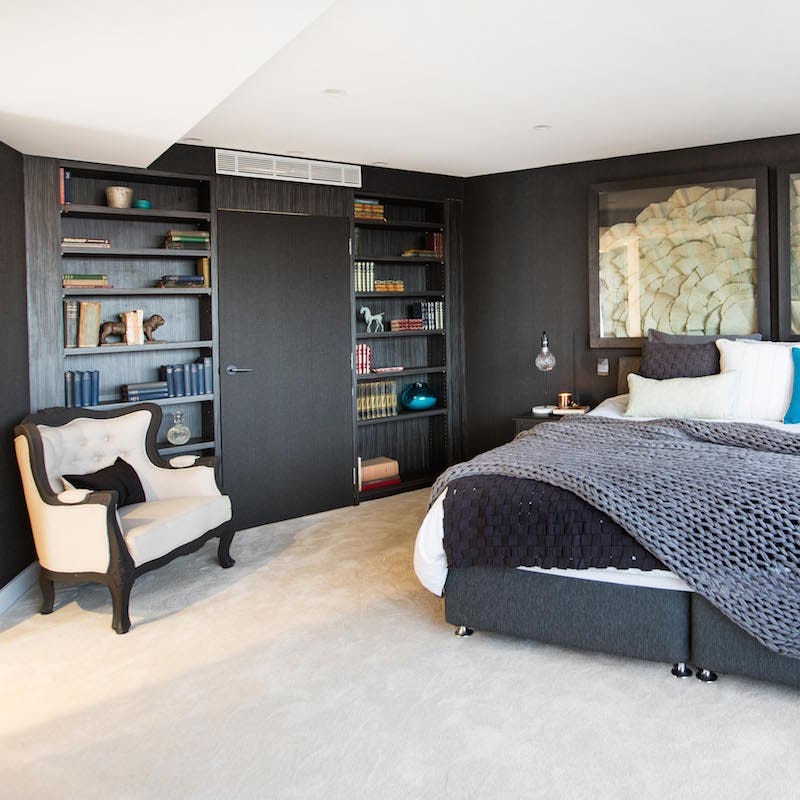 "We're absolutely over the moon."
But even with a perfect room under their belts just three weeks in, Suzi and Vonni still feel they have a lot to learn.
"We're still finding our feet," Suzi admits. "We don't know much about the trade. We're a work in progress, trying to figure out exactly what we're doing. But I'm feeling confident we're learning quickly, and it's all coming together."
Elsewhere in the Blocktagon…
Shaynna's announced that she loves Caro and Kingi, and what's not to love about matching leather seats with a long ottoman.
Whitney and Andy ran out of time this week, but the judges praised what they did manage to complete, singling out their wooden stools and lamp.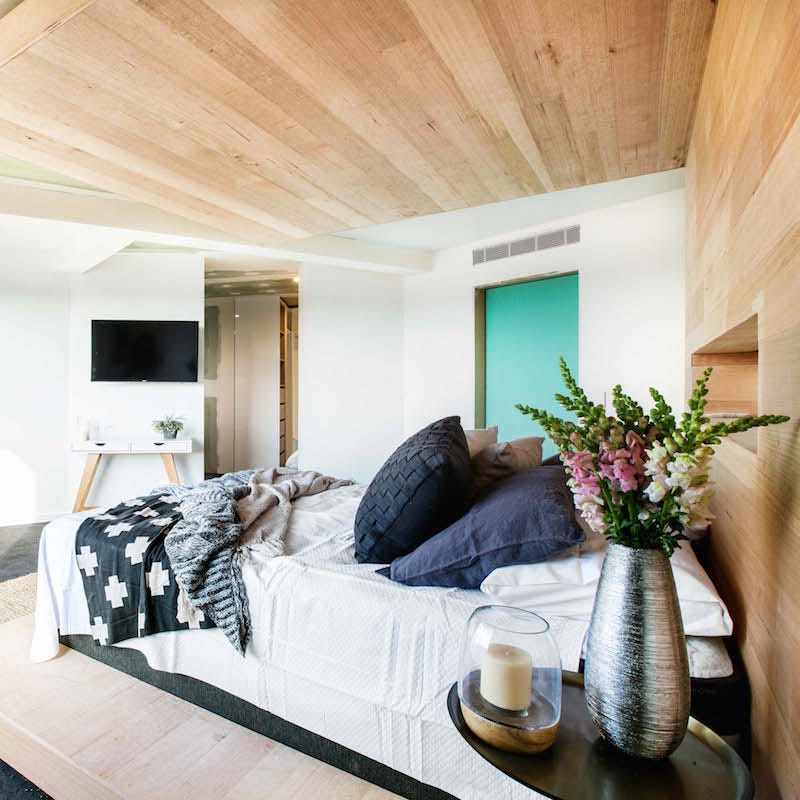 This week was a big improvement for Luke and Ebony, who served up luxury and glamour in spades. Just look at that breathtaking marble side table…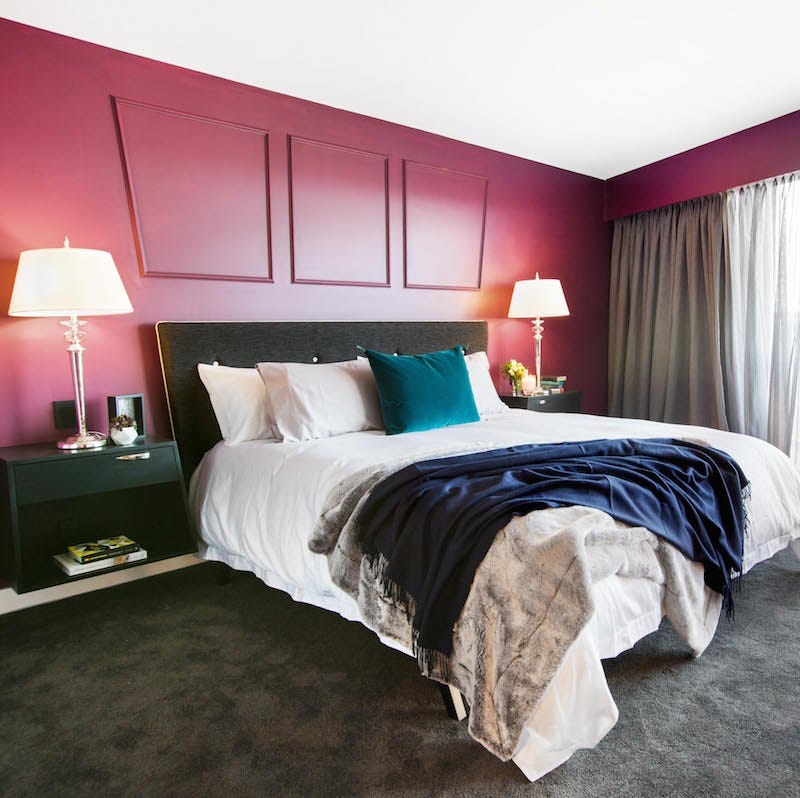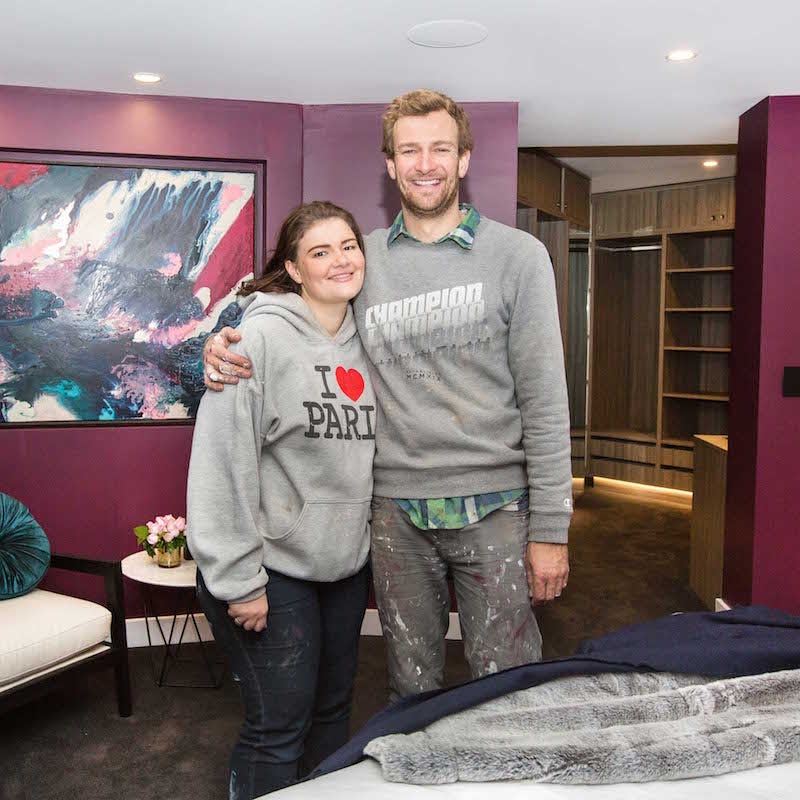 Dean and Shay might have played it safe this week, but the combination of the leather bedhead and the timber ceiling was inspired.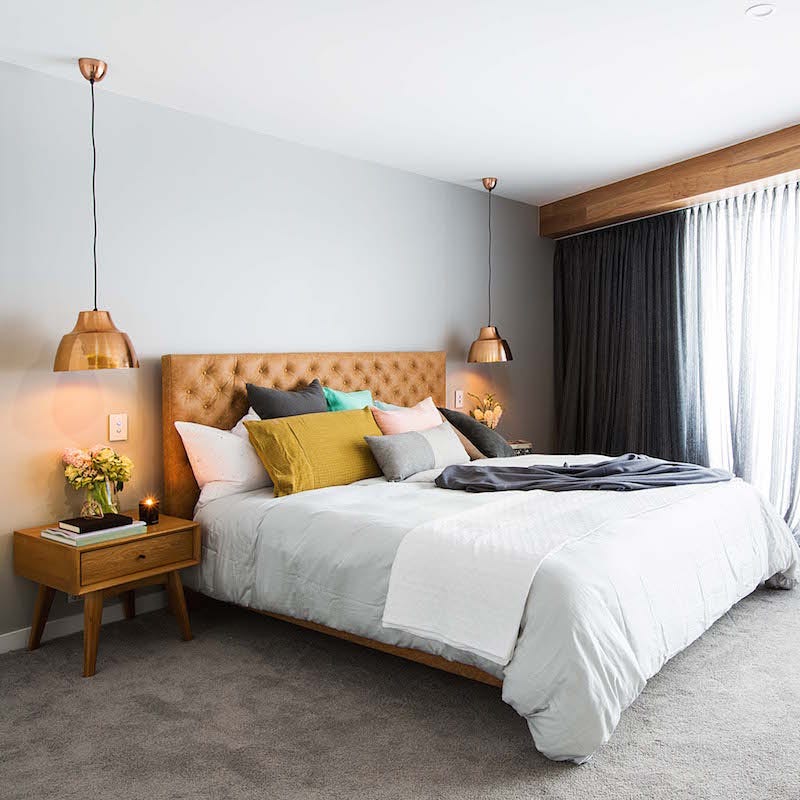 Think your bedroom is due for a reno? Follow your gut and browse The Block Shop's bedroom selections now!