This mother and daughter set up a gorgeous homewares company together
To celebrate Mother's' Day, we catch up with one of our favourite Block Shop suppliers, Stix & Flora, a mother/daughter duo kicking goals from their Melbourne home.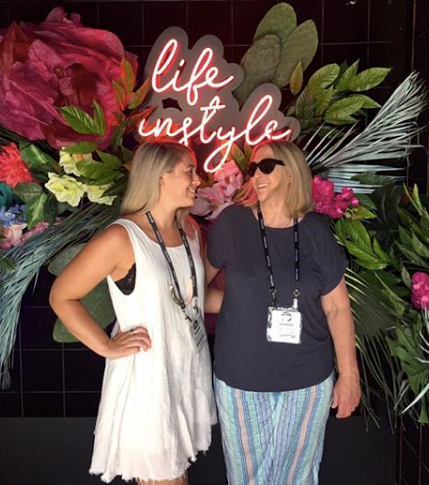 Working closely with a business partner isn't always easy. When that business partner is your own Mum, it adds a whole new level of complexity.
But for Mornington Peninsula mother/daughter business owners Jules and Emily, the duo behind gorgeous homewares company Stix & Flora, they've found working together has only strengthened their bond.
"We were always close," says Jules, 60. "But this has brought us even closer together.
"At the start I thought, 'This will drive me crackers,' but as time has gone on, it's been getting easier and easier."
Emily agrees.
"We kind of just work," she explains. "We will have an idea and somehow we mix it together - and here we are!
"We just understand each other - and we work really well together."
And the difference in age has only benefited their business.
"Because Em is younger, she knows what's in fashion, and trendy at the time," Jules adds. "I think there's a fine balance, and we work well off each other in that respect."
While daughter Emily, 27, is across shipping, packing, Instagram, their website and the business side of things, Jules is the one who makes and designs the products.
In fact, it was Jules, who has a background in saddlery, who made their very first product - a little fabric pot-plant holder that Em had asked if she could try her hand at creating.
It was only supposed to be for her, but what began as a little craft project quickly grew into something much, much bigger.
"I made up a few of the pouches and showed them to Em - and she loved them. So did her friends," Jules says.
"At the time she was working in a homewares store and decided to show some to her boss - she ordered about 20. And within that week they went."
Off the back of that demand, Emily and Jules decided to start selling through an Instagram page. Within a few months they also had a website, wholesale orders, and enough work to allow Em to quit her day job.
Last year, their business got a further lift when a pot-plant hanger, similar to the gorgeous one made by them was featured in Josh and Elyse's stunning living room. Dee and Darren Jolley have also used their products in their interiors projects.
"That gave us so much business and helped us so much too," says Jules.
Now they're branching out into timber products, thanks to some ladies' woodworking classes the two have been taking at their local Mens Shed.
"We have learnt so much from trying different things out there," Jules says. "We have made tables, and bedheads - loads of different stuff.
"There are six in a class. And the same six have gone for the last two years. It's just a bit of fun, but we've learnt how to use a jigsaw, and how to use an airgun, and lots of things like that."
It's just another way that Em and Jules have grown their Mother/Daughter bond.
"So many people say to us, 'You guys are game - I couldn't work with my mother. We would have killed each other by now!'" Emily laughs.
"But I reckon because I am an only child, and I haven't had a dad since I was 12 years old, I have only ever really had Mum, and that works out really, really well."
And if there are any issues, chances are they're all sorted before lunch.
"You have your moments, and then ten minutes later, it's like, 'Who's having lunch? Who's making the next cup of coffee,'" Emily laughs.
To find out more about Stix & Flora click HERE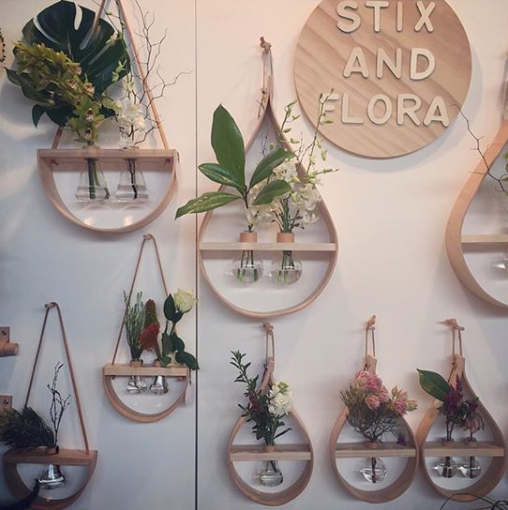 LOVE these gorgeous Tear Drop Woden Vases. Photo with thanks to Stix & Flora's Instagram


Stix & Flora make Macrame Plant Hangers similar to the one seen in Josh and Elyse's beautiful, contemporary lounge and dining space which was a hit with the judges, tying for first place with Ronnie and Georgia's room.

Did you like this blog? Subscribe to our newsletter to be the first to receive news from The Block! Subscribe now to receive $20 off your next order.