We catch up with the Block co-host, to find out what she really thinks about this year's show

It's been a few weeks now, so we thought it was time to check in with our favourite Challenge Queen, Shelley Craft, to find out what she thinks about how everything is shaping up this year…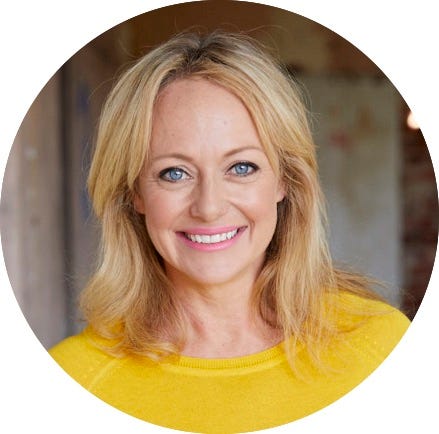 What were your thoughts when you first found out the couples would be renovating The Gatwick?
Obviously the Gatwick has a reputation all of its own. Having not grown up in Melbourne, but having spent some time living there around St Kilda and Elwood, I obviously knew of the building. I was probably more excited than anything else.

Why so?
Well, just the fact we have been lucky enough to give some other buildings a new lease of life, and if any building deserved it, it was this one. With so much character and history - I know we are going to do it proud. So it was exciting for me, to know that we were not just going to change the building, but perhaps the neighbourhood as well.
So tell us, how many years have you been on the show now?
2011 was the first Block I did, so it's been seven years and nine series….

Wow, time flies! Is it still exciting to be involved?
It's still shocking to see what they head into in that first week, and what we come away with! I am still shocked every single time we make it to the end! The contestants not only make the transformation of the building and the homes, but you see them transform as people as well. And, for me, that is just as exciting as the renovations they do; to see how they change as people, and how their lives change beyond the end of the series.

This year is shaping up to be particularly challenging, right?
Look, I think square metreage alone, this is pretty challenging - it's epic. And, of course, the expectation of The Gatwick. I think Melbourne viewers, more than any others, have this expectation of what should be done in the building.

Everyone's got an opinion, right?
But for other viewers around the country, they expect The Block to get bigger and badder every year. So there is huge pressure on these contestants, to not only deliver great apartments, but to deliver great TV as well. It's not an easy combination, but we seem to get it right every time, and that is why it's been such a success.

Your role is similar to previous years, right? In that you are still overseeing challenges...
Yeah, we have still got the challenges every week, which gives the contestants a chance to escape Block life for a little bit. It also gives their tradies time to breathe, without their bosses breathing down their necks - and maybe get some work done without being asked a thousand questions along the way!

And, ultimately, those challenges are a great way for them to up their budget...
That's right - it's all about that all-important budget! So we try to top them up wherever we can. But they have got to work for it as well.

Tell us a little more about the challenges this year…
I really love the challenges this season - we had more judge involvement and more coaching and mentoring as well along the way. I think that also lifts the education for the audience, not just dumping these poor contestants in the deep end and hoping they can swim. I really love the fact we have held their hand a little bit more this series, and given them a bit more professional knowledge and some professional people to pick the brains of, along the way.
How important are those Domain walk-around challenges?
They are that little 'carrot' to make sure they are on top of everything every week. You can't let one week slide, because there is so much at stake. I think people think they can hold on for a week, and let one week go, and they're not going to fall too far behind. But it is like a World Cup every week - if you are not getting those points accumulating, you are really doing yourself an injustice when it comes time to add it all up. So keeping them on their toes, and hopefully offering them that bit of mental support, and a bit of a laugh, that's important.

You're almost like their little personal cheer squad…
Yes, it's that moment where I come in and tell them everything is going to be OK, and that they can do this. And they are not alone.

Like something you have seen the contestants use on this year's Block? Shop all the items HERE
Did you like this blog? Subscribe to our newsletter to be the first to receive news from The Block! Subscribe now to receive $20 off your next order.