Dean and Shay finished their Block apartment on a high, and their luck has continued in the Challenge Apartment, where they've delivered a near-perfect ensuite.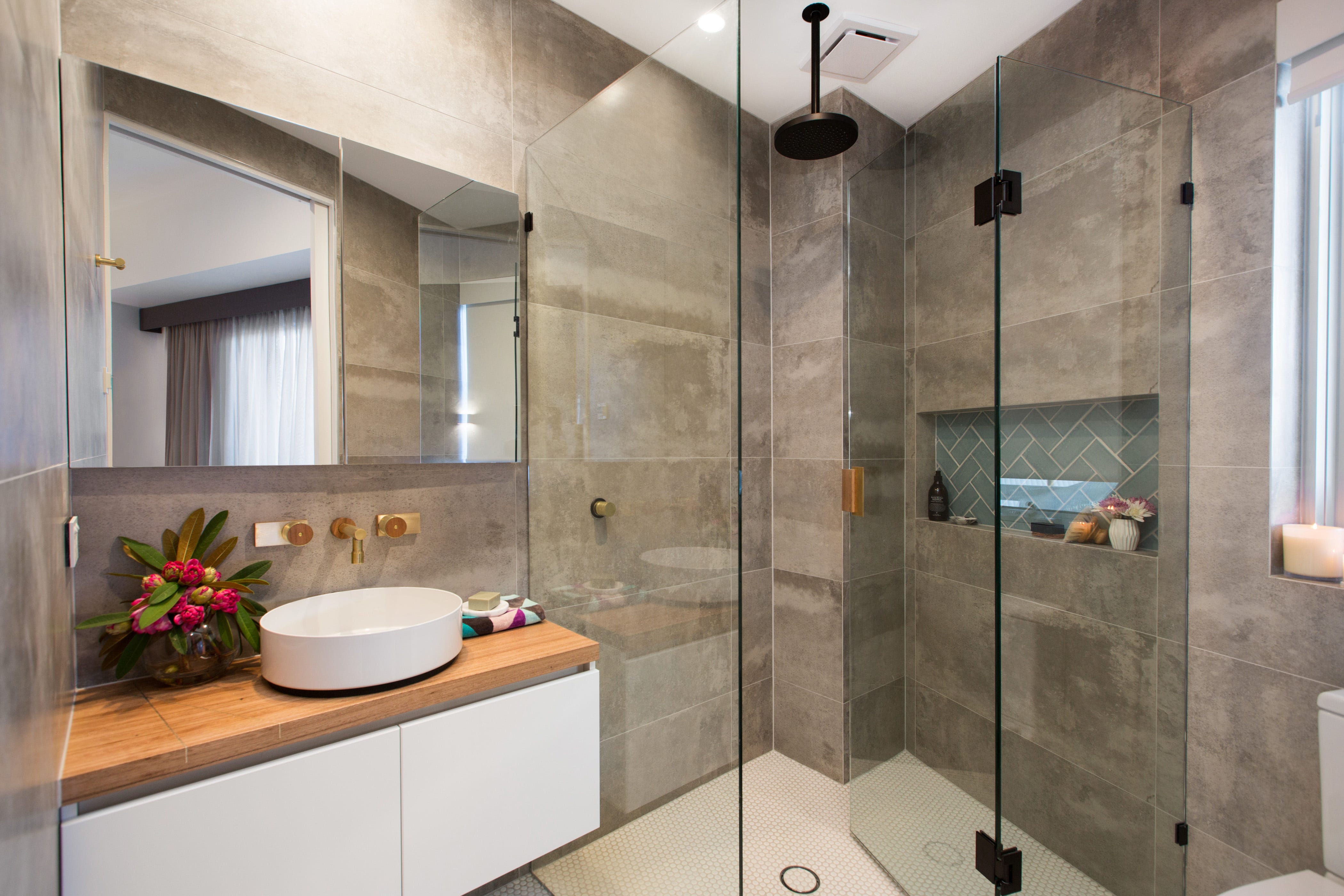 After so many weeks renovating, we're surprised they found the energy.
"In all honesty, this is all a bit of fun really," Shay tells The Block Shop. "I mean, of course, we want to go home and see our family, but to finally get to spend time with the other couples and work together? It's an opportunity to do something different. It's exciting."
What's more exciting is, as the winners of this week's Reveal, Dean and Shay get a whopping $15,000 to spend on their own apartment, or to take off their reserve price. How they choose to spend their winnings has yet to be revealed.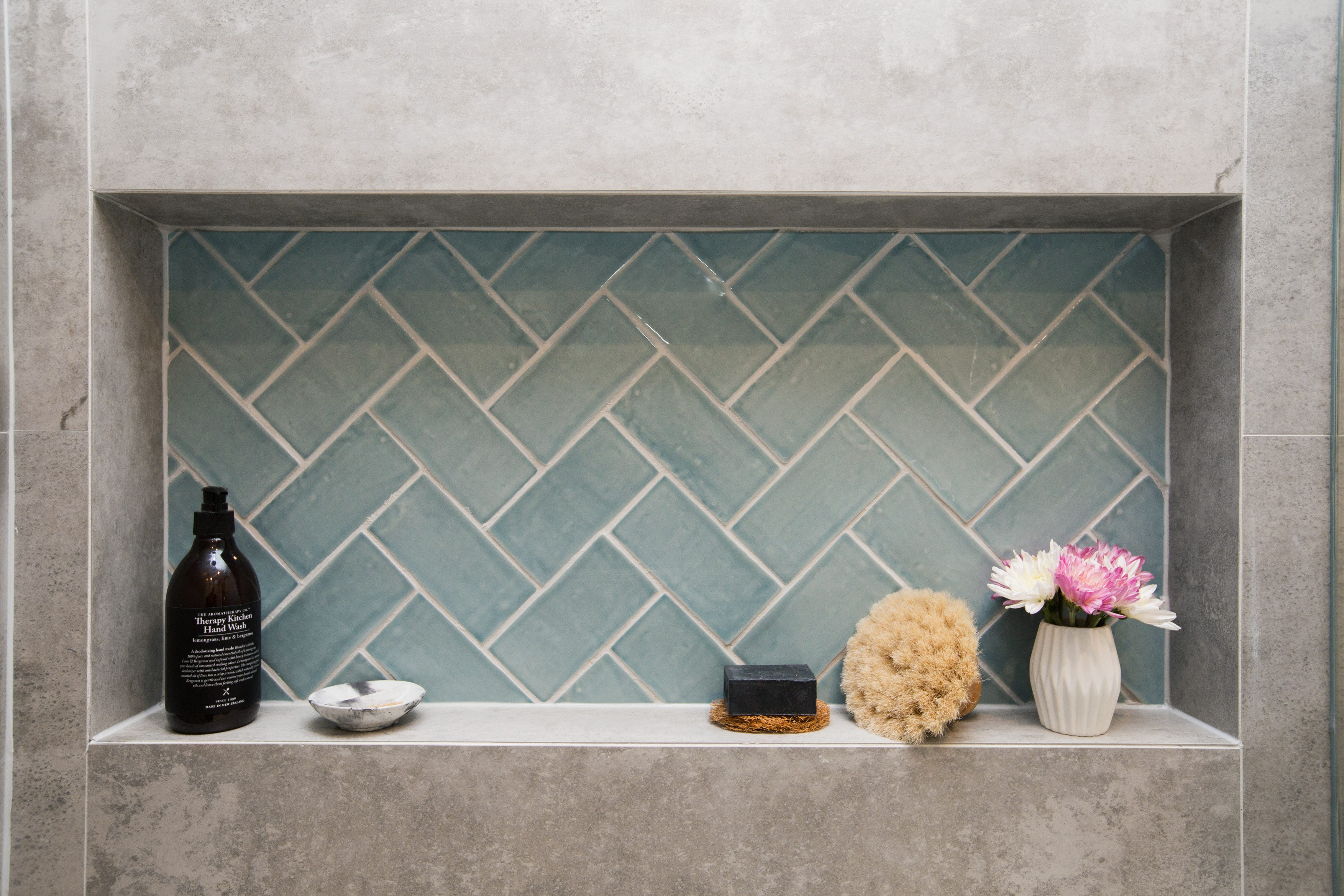 "Look, we came into the week hoping to get first and second with Caro and Kingi," Shay confides.
"We were happy with whoever got whichever position. But to actually come away with the win is a huge relief."
The duo admit to sharing a "wink and a nod" with Caro and Kingi, agreeing to work together. Communication was key to ensuring a continuity of style.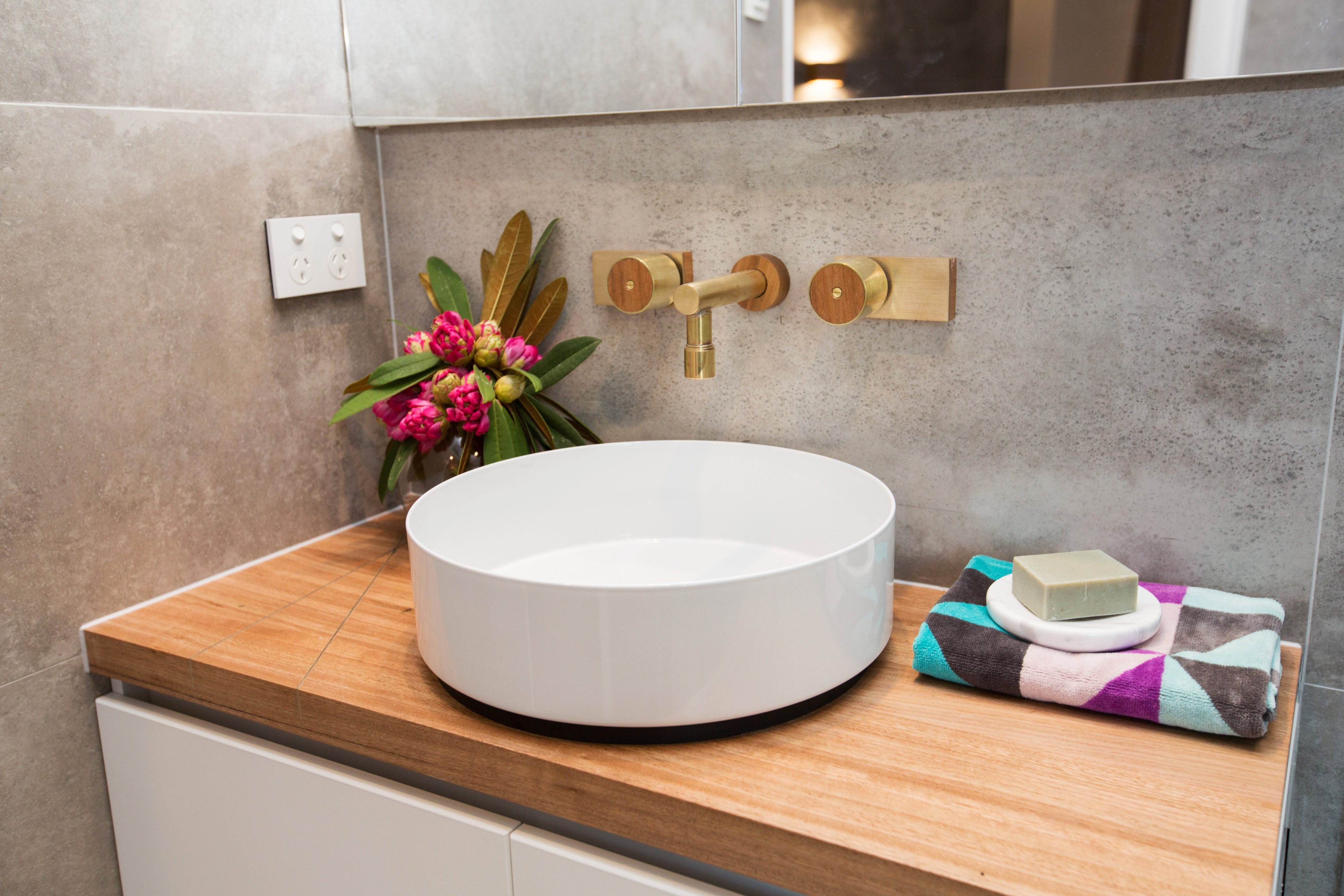 "I just talked to Caro throughout the week about what colours she was going to use, and we made sure that it worked," Shay says.
Their masterstroke was forgoing their Reece vouchers to have custom brass and timber fixtures made by Wood Melbourne.
"We wanted to make our tapware and vanity top the statement pieces," Shay explains.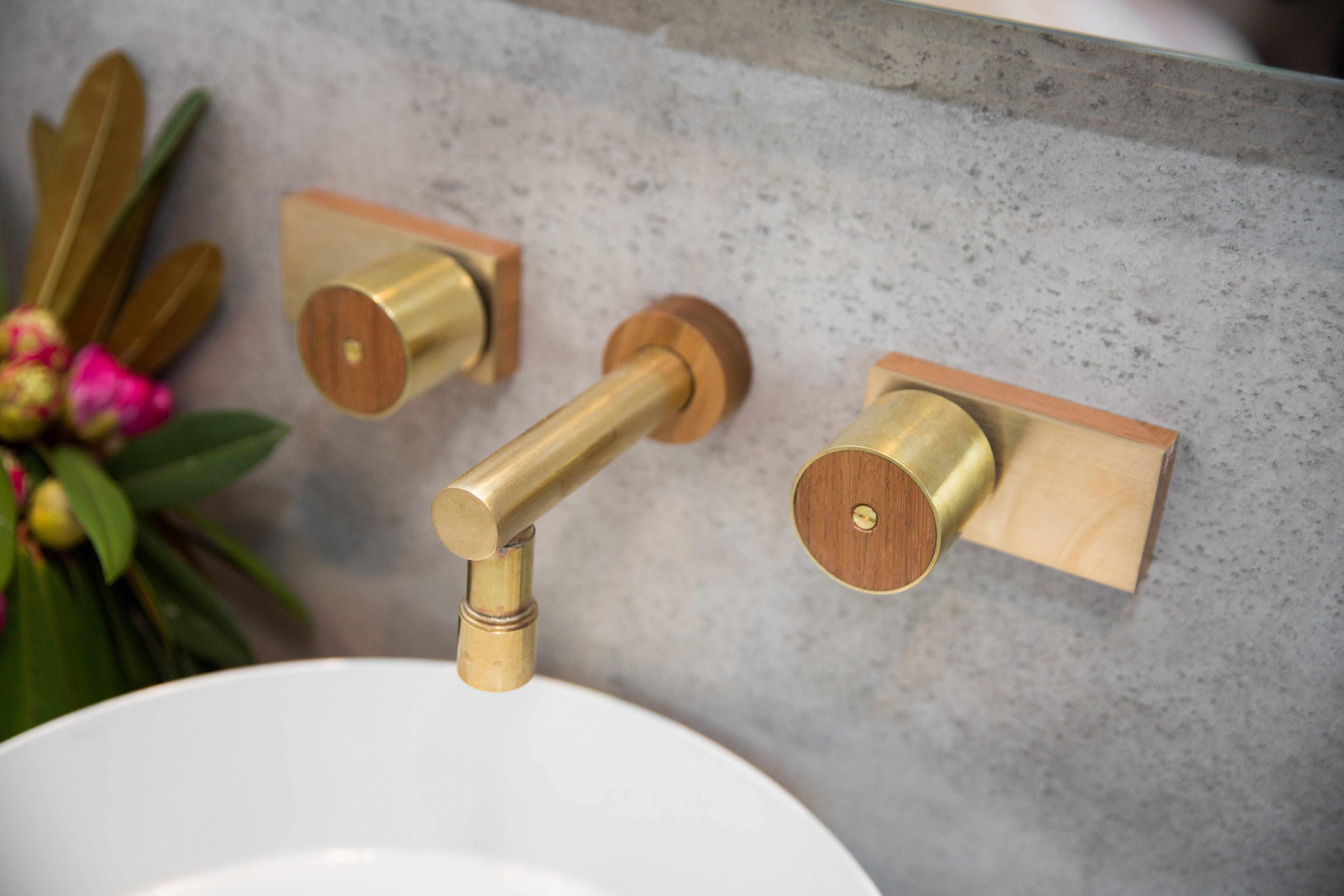 "It just meant Dean had to do more of the labour to save money on trades, so that we could afford them. They were our point of difference, something the judges weren't going to expect."
It worked: Neale Whitaker says it was their fixtures [jo-hannah-long-brass-bath-spout] that propelled them "into a whole other league".
Of course, it wouldn't be a Shay and Dean bathroom without their signature black toilet paper.
Elsewhere in the Challenge Apartment…
Coming in second place, Caro and Kingi won $10,000 for their guest bedroom. The judges felt the space was peaceful, no doubt thanks to that heavenly bed and its calming blue bedhead.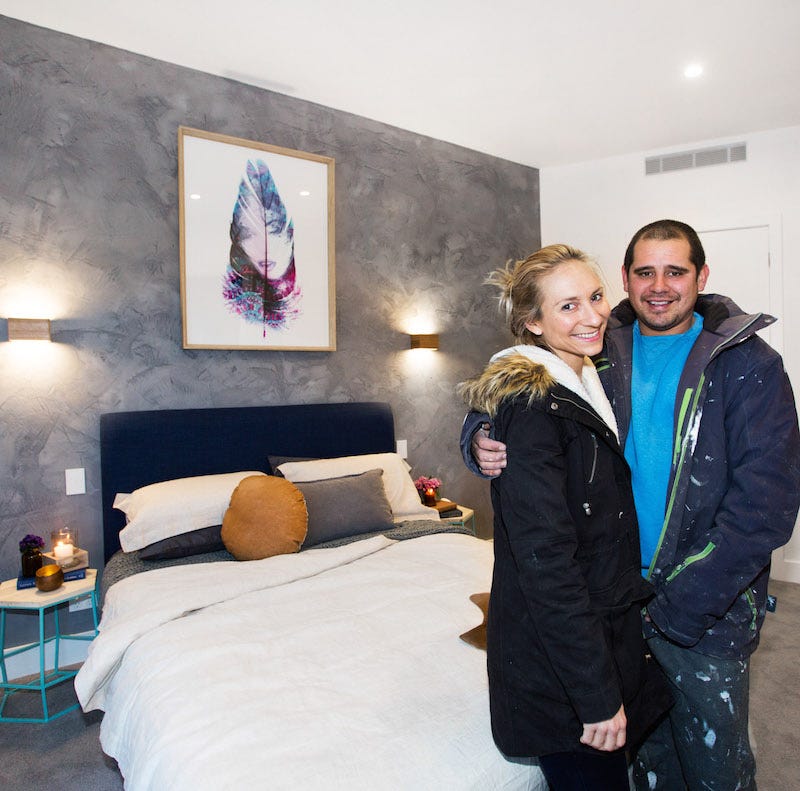 Luke and Ebony finished third and $5,000 richer. Their guest bedroom featured the striking 'Vibrant Feathers' print.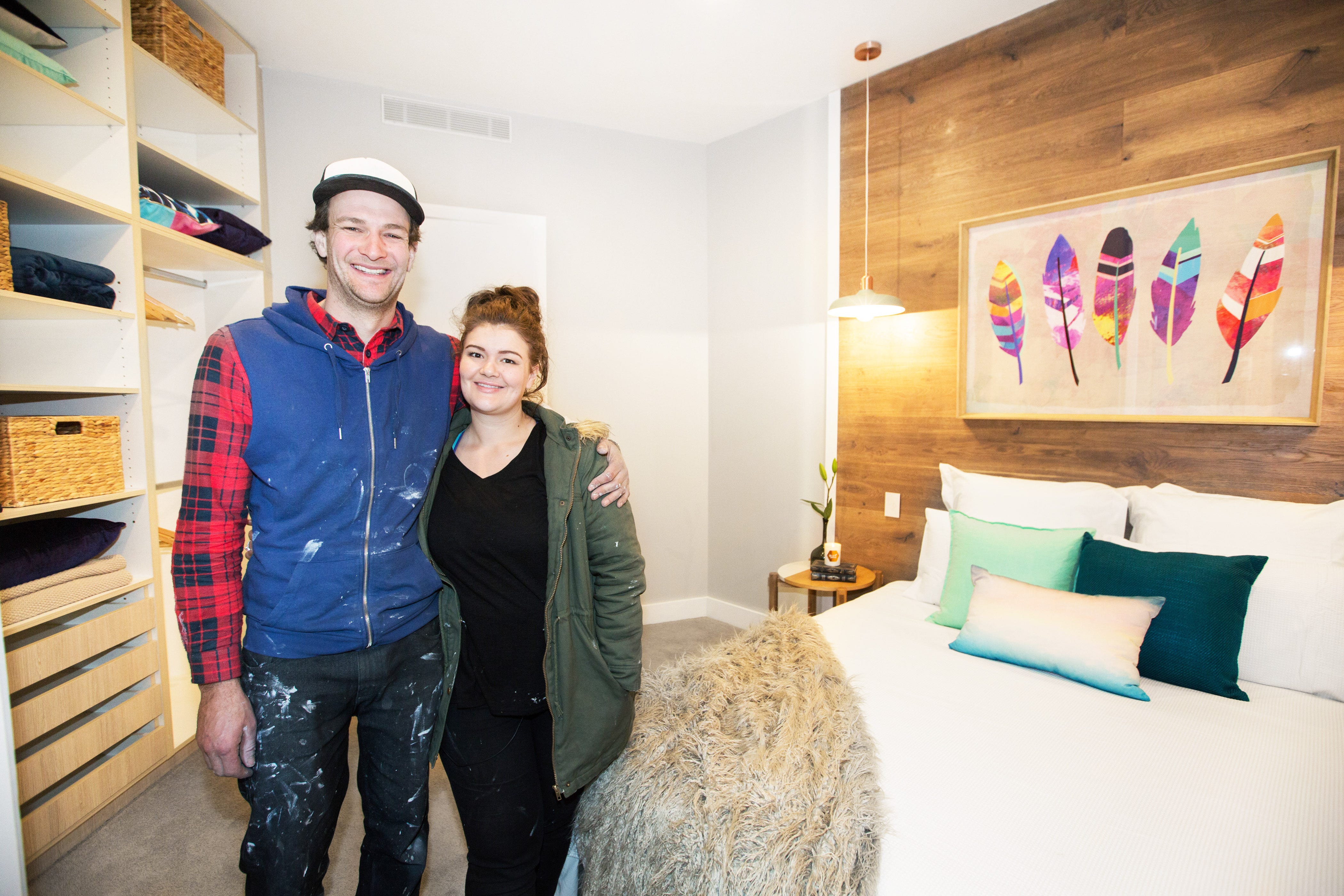 If Whitney and Andy's ensuite caught your eye, you can emulate the look of their planter [round-pot-sky] in your bathroom.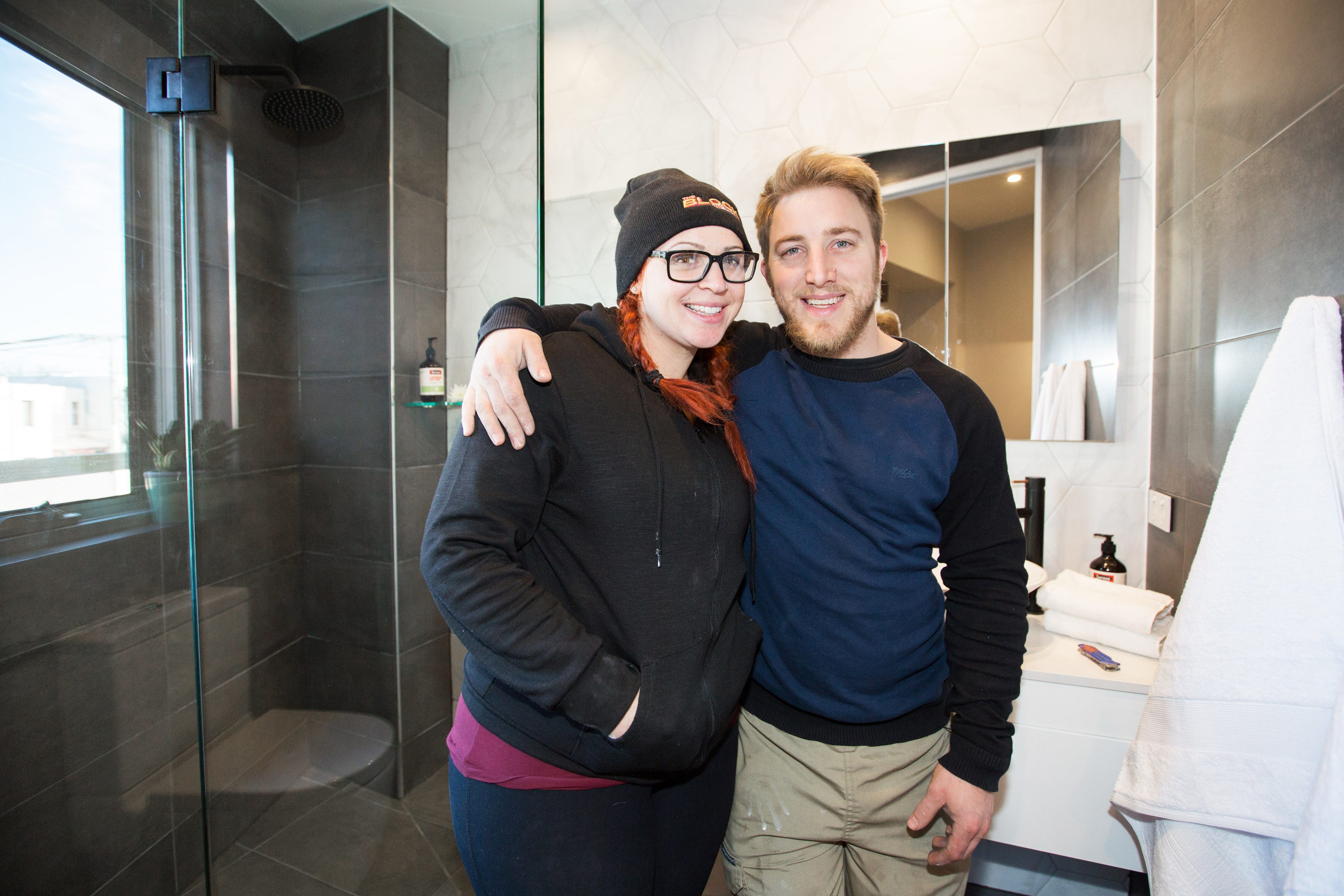 Suzi and Vonni presented a softer, more tranquil version of previous offerings with their master ensuite. Those frosted glass pendants were divine!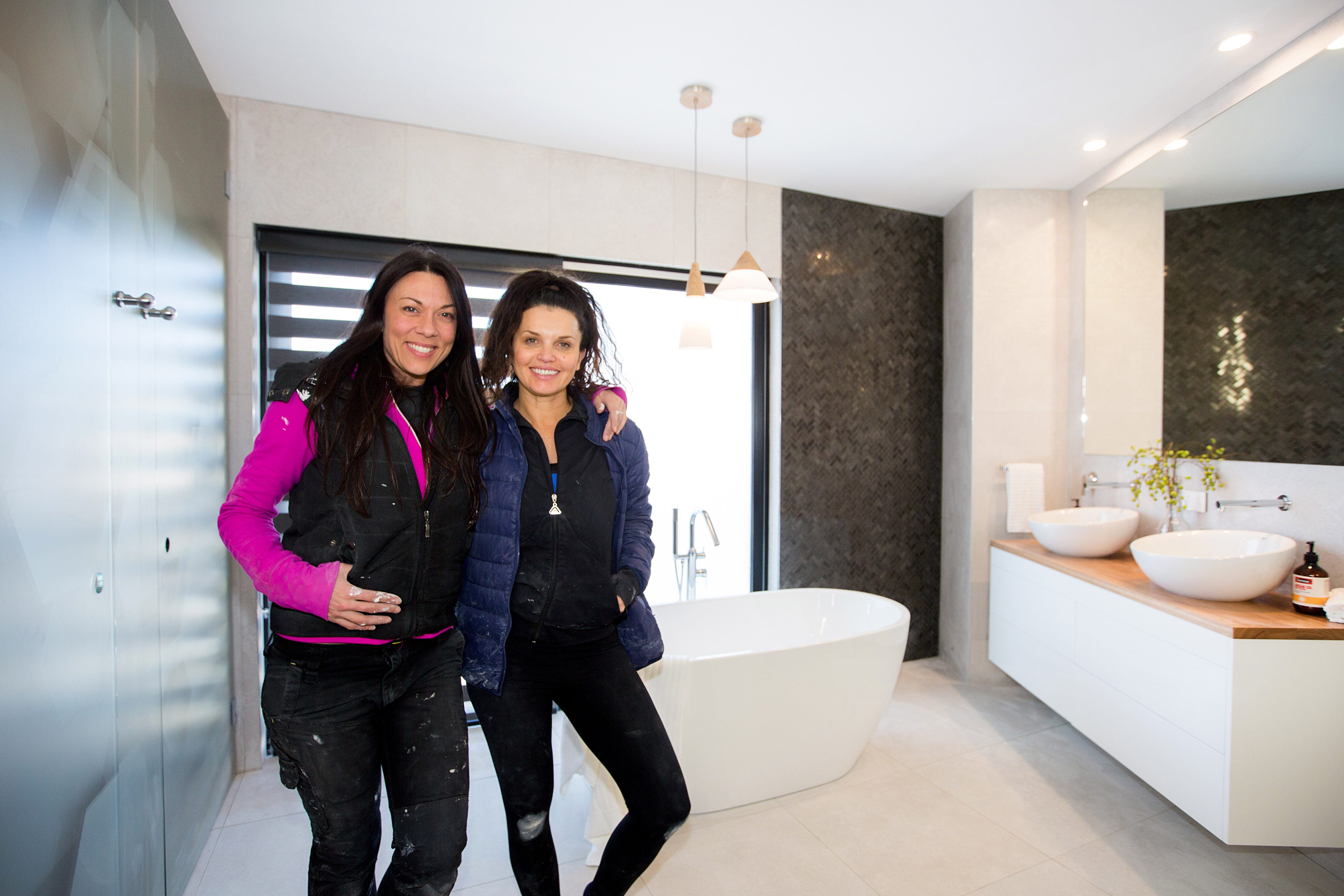 Whether you're redecorating half of an apartment in a week, or completing a more modest reno project, The Block Shop has you covered.