We shine the spotlight on artist Elizabeth Bull, whose beautiful photography features in Shay and Dean's living room. To find out more about her creative partnership with international artists, One Fine Print, click here to read our exclusive interview with Elizabeth.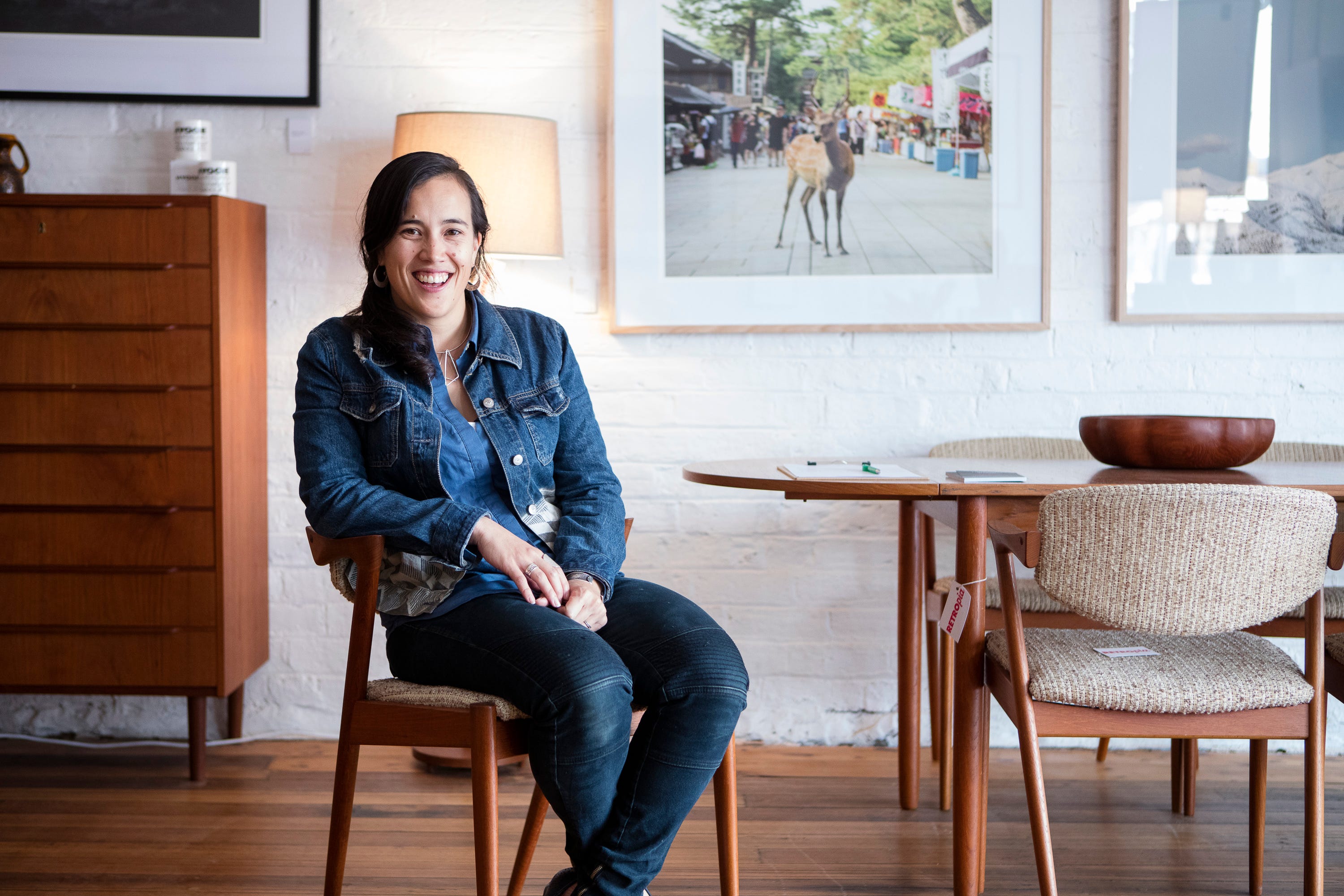 Shay and Dean have had a rollercoaster Block journey – from the initial highs of back-to-back Room Reveal wins, to the low of struggling to complete their living room for Reveal. There has been one constant though: their taste in art has been top-notch.
"It's so important," Shay tells The Block Shop, "because art brings life to a room."
And in the past seven weeks, we've seen their rooms come alive.
Shay admits that she much prefers photographs to paintings, and in her living room, she chose two, both from renowned Melbourne-based photographer, Elizabeth Bull.
"We picked two pieces for the living room because the walls were quite bare without anything on them," she says. "I found these two stunning prints from One Fine Print that were of snow-covered landscapes. So often with One Fine Print, you'll find the pieces have a story behind them…"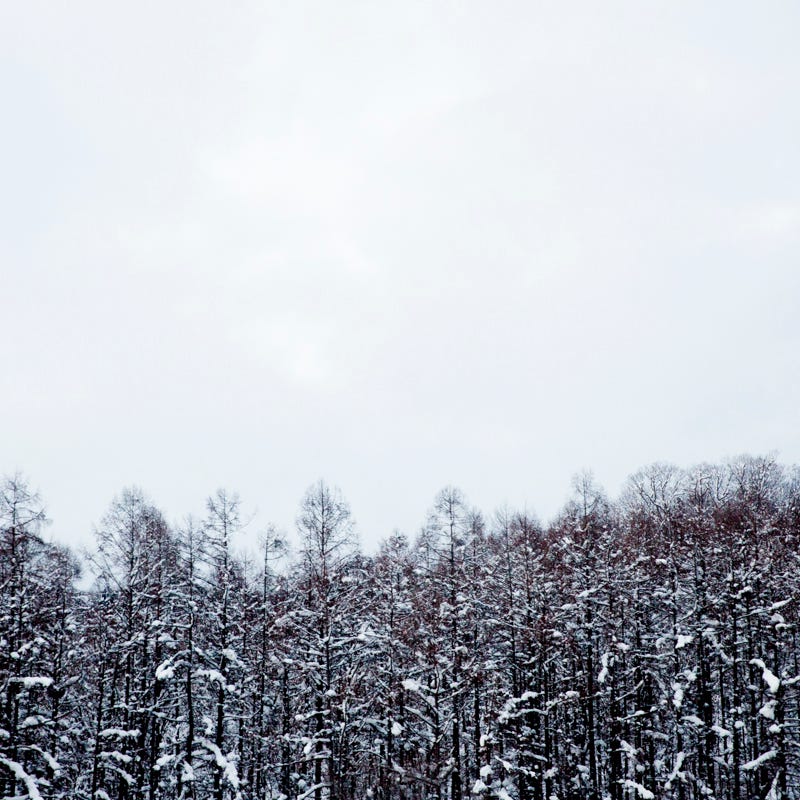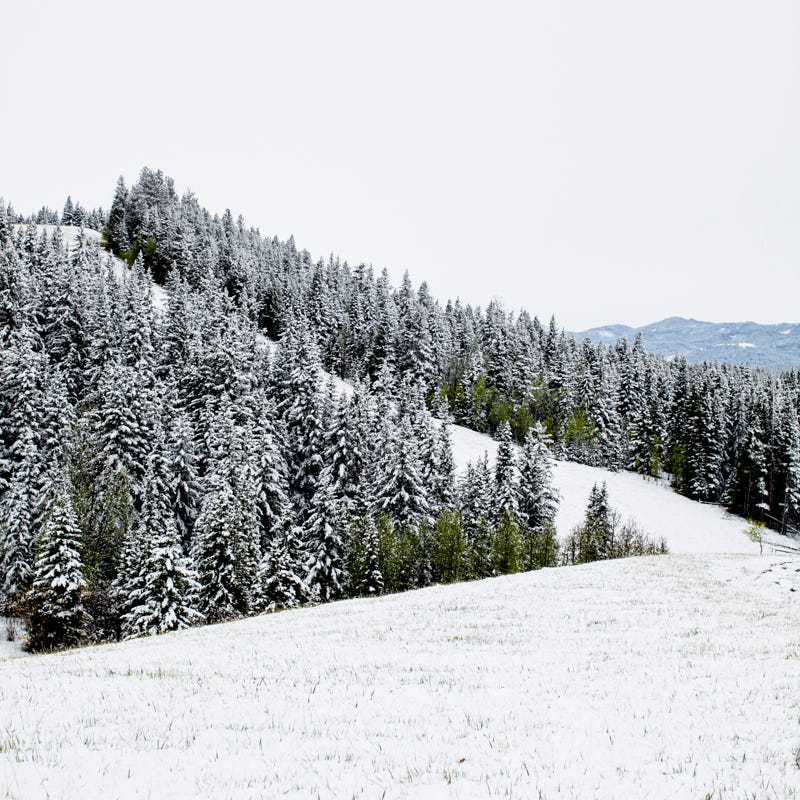 They're stories Elizabeth is more than happy to share. She marked her 30th birthday with a road trip across America with close friends. 'Still' captures the beginning of that journey.
"What a thrill it was to drive into the heart of the Rocky Mountains. We were overcome by the calming stillness as its ever-majestic presence loomed closer," Elizabeth explains.
"We were shocked that, despite being on a summer vacation, there was still so much snow and a winter quietness present in the mountains. It seemed fitting for us to pile out of the car wearing our summer holiday attire of flip flops and tank tops to soak in their incredible view."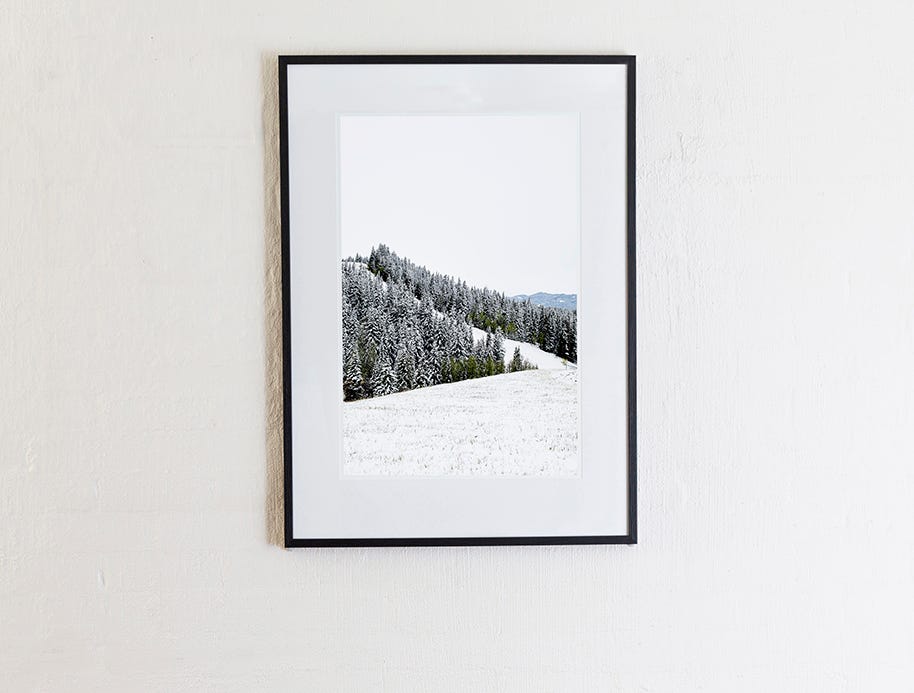 Shay complimented her selection of 'Still' with 'Forest Wilderness'.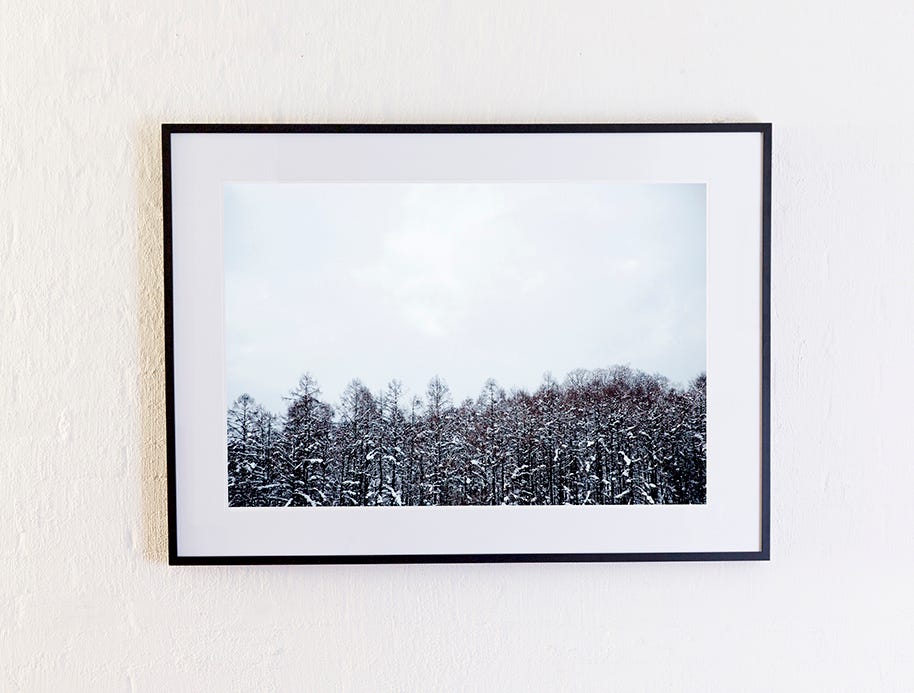 "Even though one's portrait and one's landscape, the two work really well side-by-side," Shay says. "They bring a peace and calmness to the living room, especially in the hustle and bustle of Melbourne."
Elizabeth speaks fondly of her love affair with Japan, and it's a love she can't quite explain.
"I think it all comes down to [the country's] rich diversity," Elizabeth says. "I often wonder how it can be so busy, yet everyone there appears to be so calm; how can there be so much development and yet so many natural wonders; and how can it be so modern while at the same time so traditional."
Recently, Elizabeth travelled to Hokkaido, Japan's northernmost and least populated region. She quickly fell in love with its snow-covered landscape and slow lifestyle, which contrasted deeply with Tokyo's frenetic pace.
"Everything about it was beautiful and wild, and just waiting to be explored," Elizabeth says.
Browse photographs from Elizabeth Bull and other contributors in One Fine Print's collection now.
You can also see the stunning prints in person at a special pop-up shop open until December 27 at 70 Lygon Street, Brunswick or visit www.onefineprint.com.au