Winning The Block: Glasshouse completely changed Simon and Shannon Vos's lives. In 2014, their apartment sold for $335,000 over its reserve. And it's been nonstop for the design, construction and adventure duo ever since.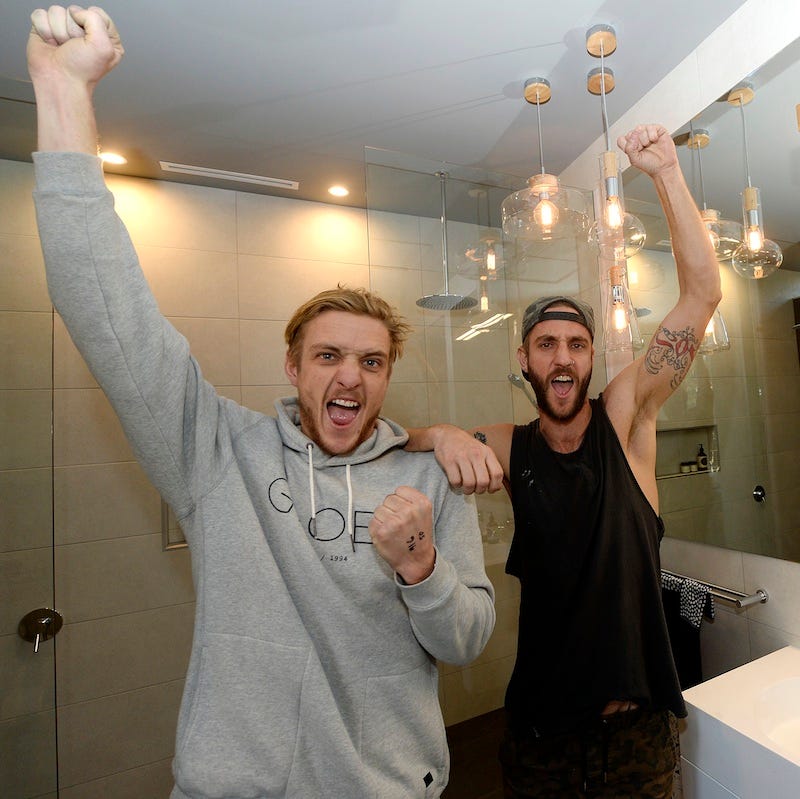 "The Block turned our lives upside-down," Shannon tells The Block Shop. "It's been two years and they've literally flown past."
In that time, the brothers have done everything, from launching Vos Creative to their own YouTube channel just last month. Even with all that on their plates, they still found the time to pop by the latest Block to check out the renos and help with a Challenge.
They took our Blockheads to Daylesford, north-west of Melbourne, to each makeover one room in a house. The couples split up, and while one had to shop for furnishings, the other had to paint an artwork for the space.
"It was weird to be back, and on the other side of it," Shannon admits. "We know exactly what they're going through."
Shannon knows how tough the competition can get, but he also knows how great the rewards can be – he's living it. If the opportunity arose to return as a proper contestant, part of him would sign up to do it again in a heartbeat ("I love the renos, I love the drama!"), but he's not sure how well he'd fare with the restrictive Art Deco brief.
"It's really different, it's not my type of thing," Shannon says. "I'm glad we did The Block when we did."
Revisit the best of The Block: Glasshouse, and take some inspiration from Simon and Shannon's winning renovations.