With just a week to go before The Block 2018 hits our screens, we catch up with the show's host, Scott Cam, to find out what viewers can expect. Here's a hint - you aint NEVER seen a Block like this before!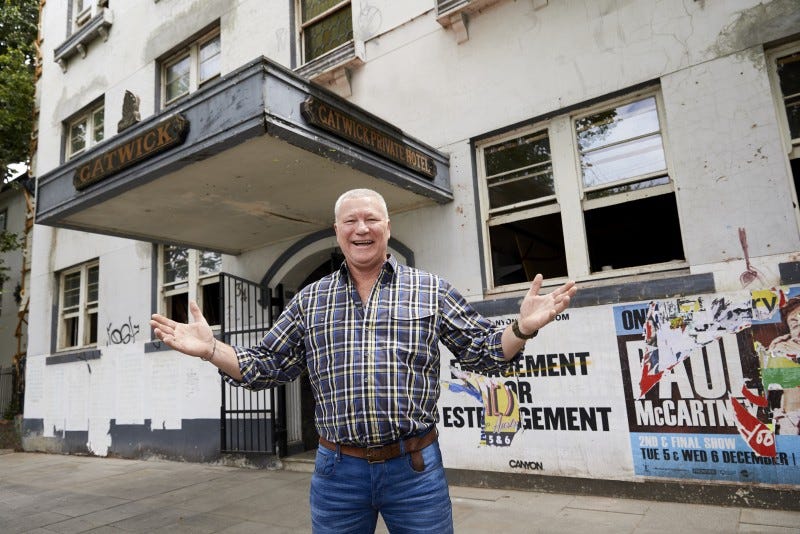 Scott Cam outside the dilapidated Gatwick awaiting its transofmation.

What did you think when you found out the show would be filming at The Gatwick?
I knew it was a fantastic, iconic building. And I knew it had so much potential, so I was very excited.
So tell us, Scotty - Is this the biggest Block ever?
It's not the biggest size wise, but it's our biggest construction ever. I think the demolition - and the sheer scale of the construction of each apartment - there's a lot of work to get the masonry out, meaning brick walls and things. And the size! The apartments are 260 square metres - that's huge.
What can people expect to see? Is there plenty of drama this year?
Oh, there is always drama and conflict! There are always tears and tantrums. And people are always overwhelmed in the first couple of weeks, and they struggle to cope with the task at hand. Until they get used to Block life, it's very difficult.
Are they a nice bunch of contestants this year?
Oh, yes. They are a great bunch of people - very friendly. But they have certainly got their times though - they're not always nice, trust me.
After all these years, does it still feel exciting when you begin filming?
Oh, absolutely. We are a bit of family on The Block, so it's nice to be back together again. We're all excited on Day One. We love meeting the new contestants, and we love to see them all excited and green. They are always so wide-eyed and excited about television - until they start!
What has been your favourite part about filming The Block this year?
It's hard to pick a favourite part of The Block, but probably the building, itself. I think the best part about this is the transformation we're going to create for Saint Kilda - a lot of people are recognising that fact; that we're changing a big piece of Saint Kilda.
For the better...
Yeah, and we always love playing a part in that; changing buildings that have been a bit of an eyesore, or a bane on the area. We did it before with the Biz Motel in Park Street, South Melbourne. And The Blocktagon, on Commercial Road - they were both eyesores. We transform those sorts of things, and the community is always pretty grateful.
What do you think the viewers will be most surprised about this season?
I think in the early days of The Block, a few of the contestants don't cope with the whole concept well. We had 45,000 applicants apply, so there will be people at home saying, 'I can't believe you're not coping with this - I want to be there!'

Thanks Scotty - we're are excited! Tune in Sunday August 5 on Channel 9.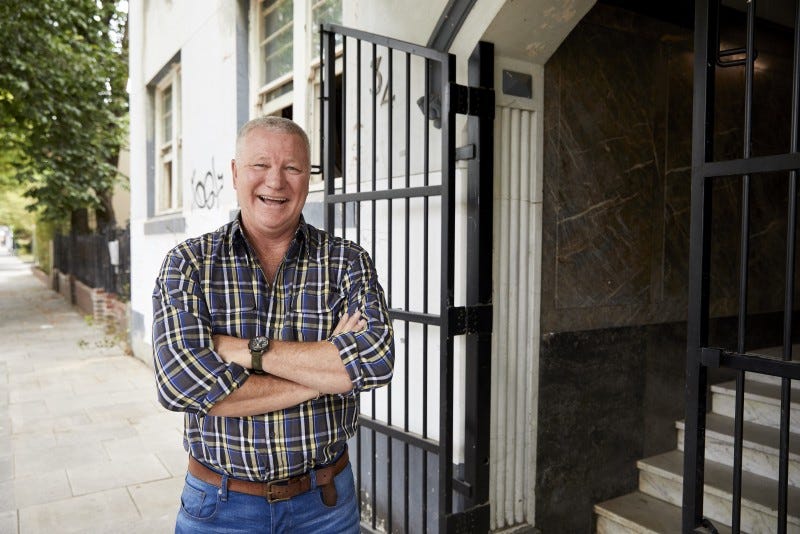 Did you like this blog? Subscribe to our newsletter to be the first to receive news from The Block! Subscribe now to receive $20 off your next order.