Julia and Sasha had a big week, but they pulled through to present one of their finest spaces of the season. If it weren't for that pesky bonus point, they would've had another win to their names, but Sasha's not letting it get to her. She's looking on the bright side.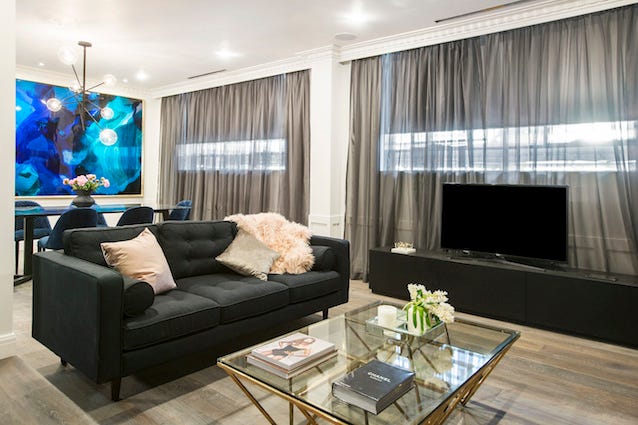 "We're gutted about the bonus point, you know," Sasha tells The Block Shop.
"We're really proud of what we've achieved. To get pipped at the last minute, it's tough to take, but we got really positive feedback and look, without the bonus point, we would've come equal first. I'm glad the bonus point's been played out though. Now it's gone. I'm just sad it got played against us."
There's a lot to be proud of about their living dining area. Neale Whitaker singled out its stunning dining table and navy velvet chairs, together, the look is "a magazine cover". And you know you're doing well when the editor of Vogue Living tells you it's a magazine cover.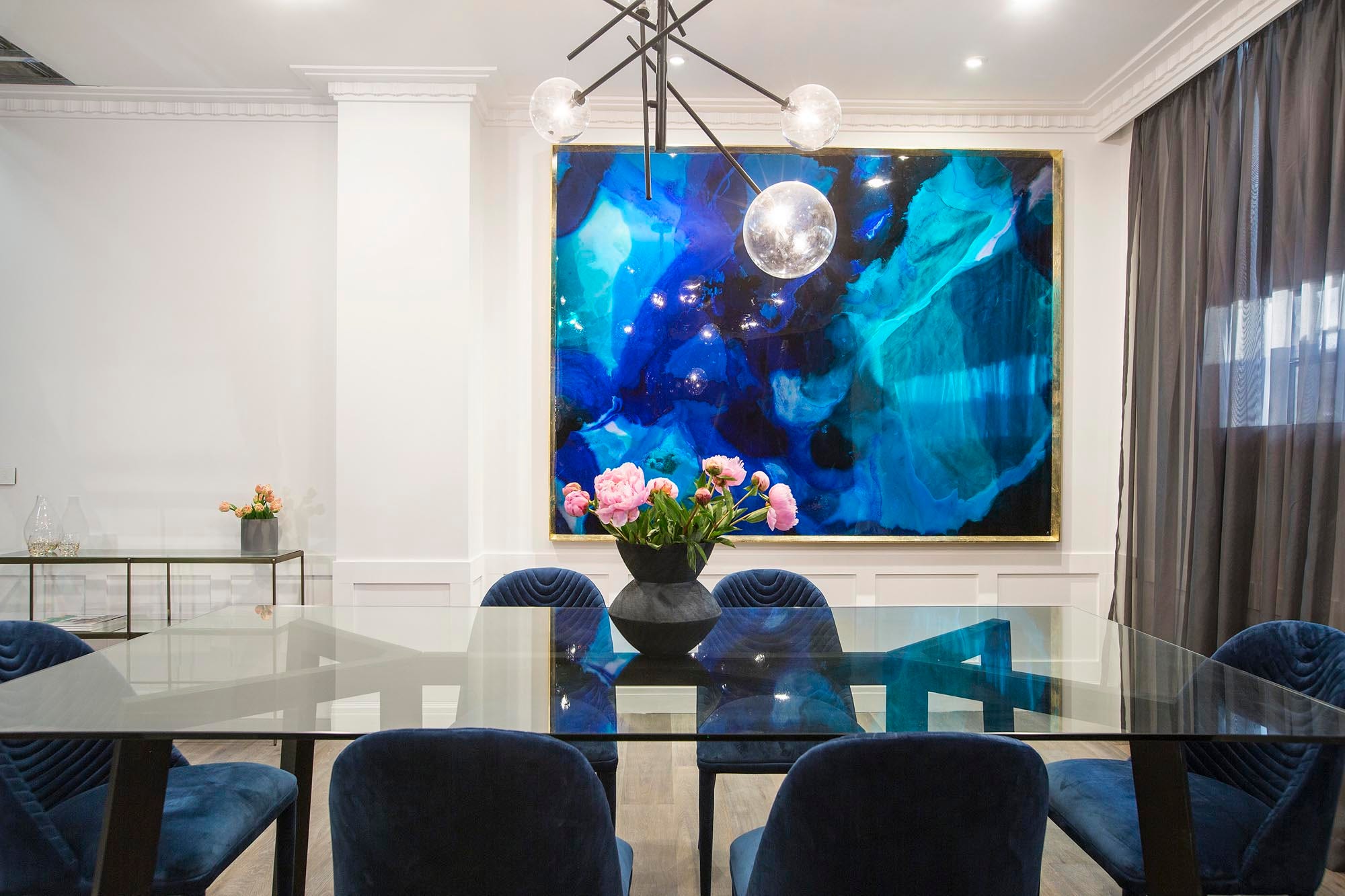 Especially considering the week they'd had.
"The experience is pretty tough. It was our worst week so far. We were emotionally exhausted, physically exhausted, Julia was sick with the flu, and we had to deliver living and dining," Sasha remembers.
"It was actually my choice for Julia to go. She'd had the flu for a couple of weeks, and she needed to recover. With her actually not there, as hard as it was to do on my own, it'll be better for her in the long run, and obviously, better for me. She's back, refreshed."
They went into the week knowing they wanted to carry their Hollywood Glam theme into the space, working hard to evoke that luxurious, glamourous feel they're known for.
"We were thinking a lot of gold, a lot of sexy dark colours like navy, a lot of blues," Sasha says.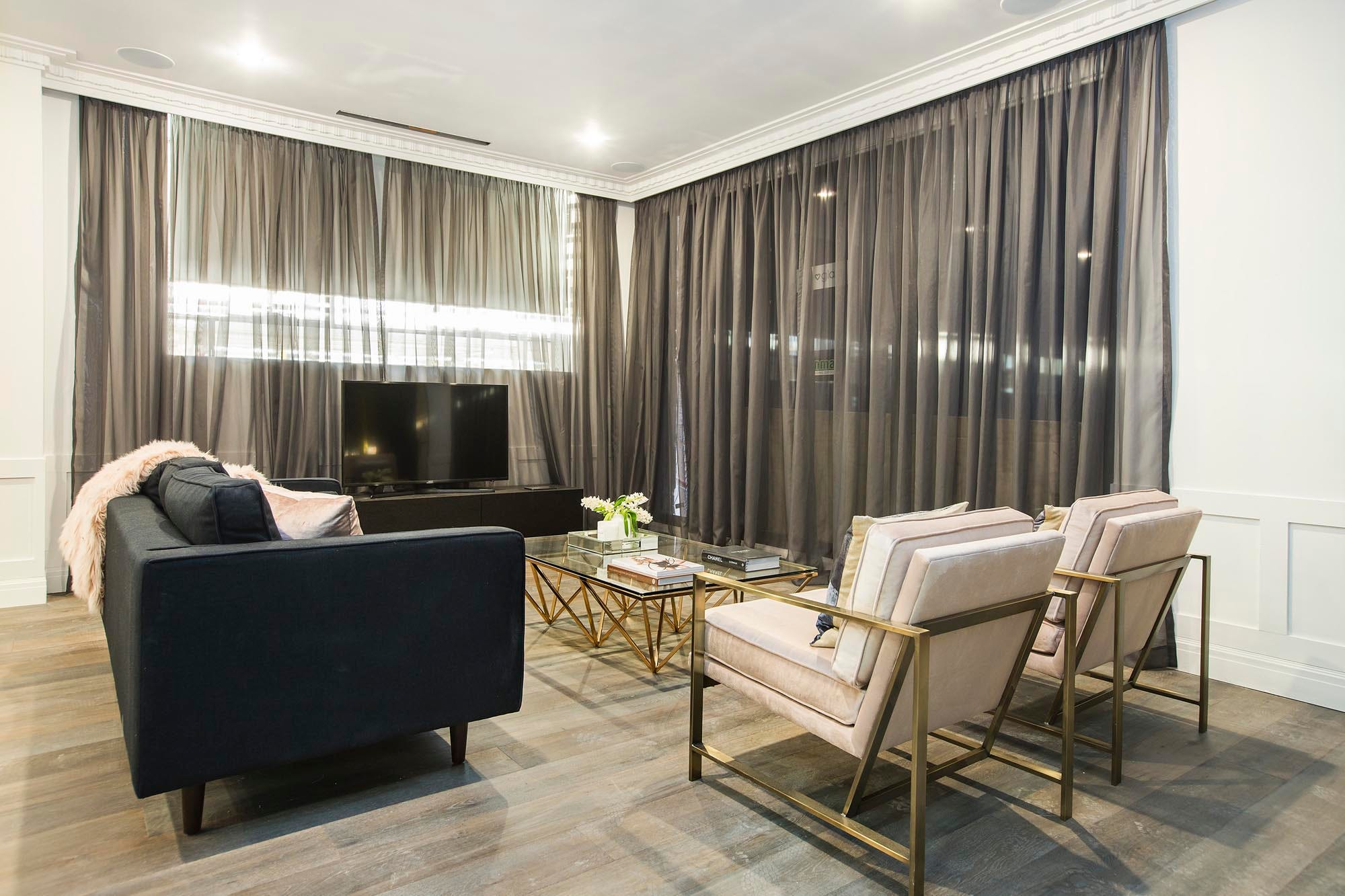 They've always had a terrific eye, and this week, there were no missteps. Their upholstered armchair [https://www.theblockshop.com.au/store/single/metal-frame-upholstered-chair-dusty-blush] was beautiful and comfortable, and their lighting was spot-on, but the artwork was definitely the big hero moment for the judges. Sasha agrees. It's her favourite part of the room.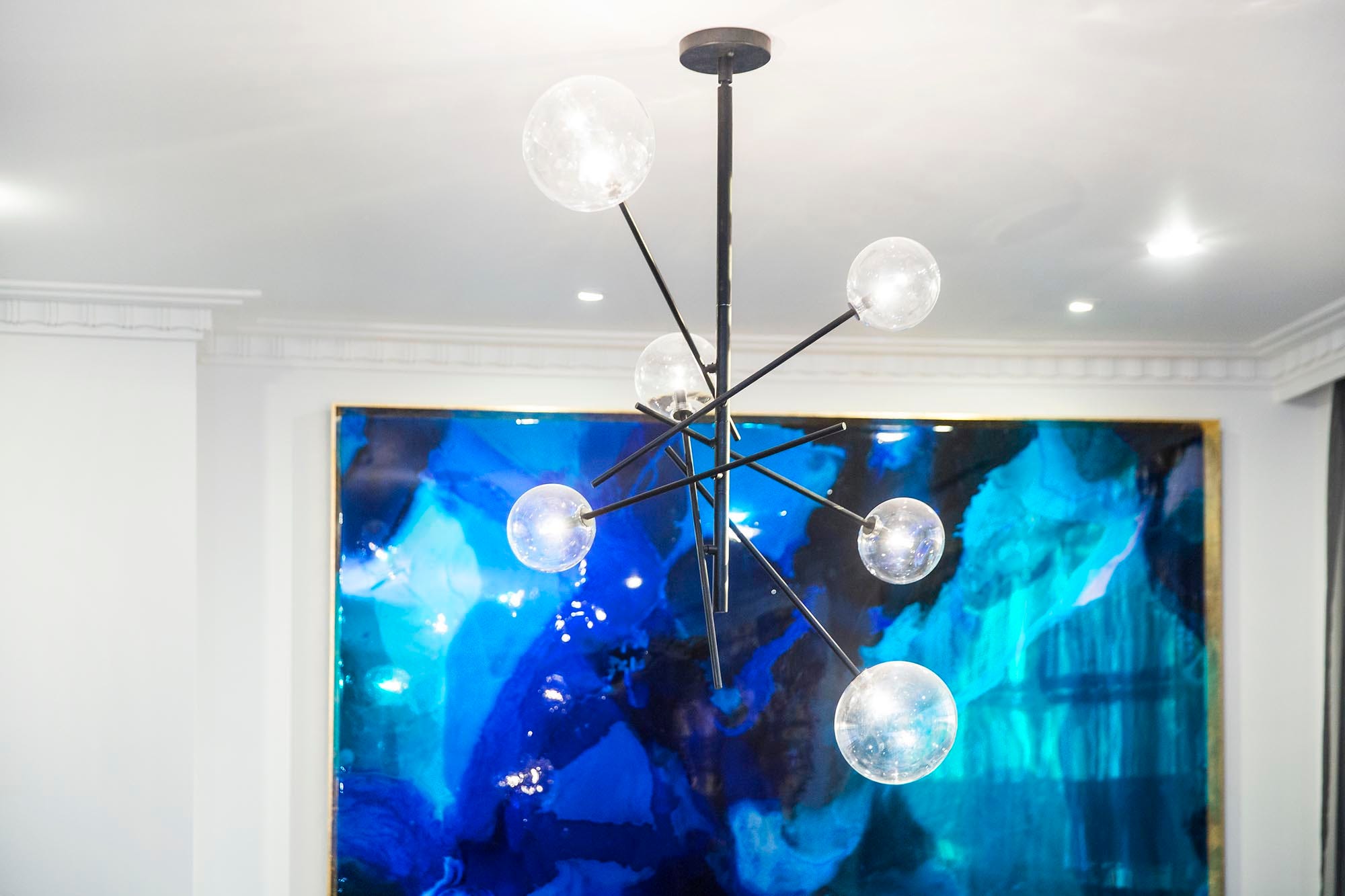 "We have a beautiful Megan Weston artwork on a mirror. It's one of the first of its kind, and it's framed in a gold border, so it's absolutely stunning. Because of the mirror, it actually reflects the city views. It's absolutely beautiful and we couldn't have asked for anything better."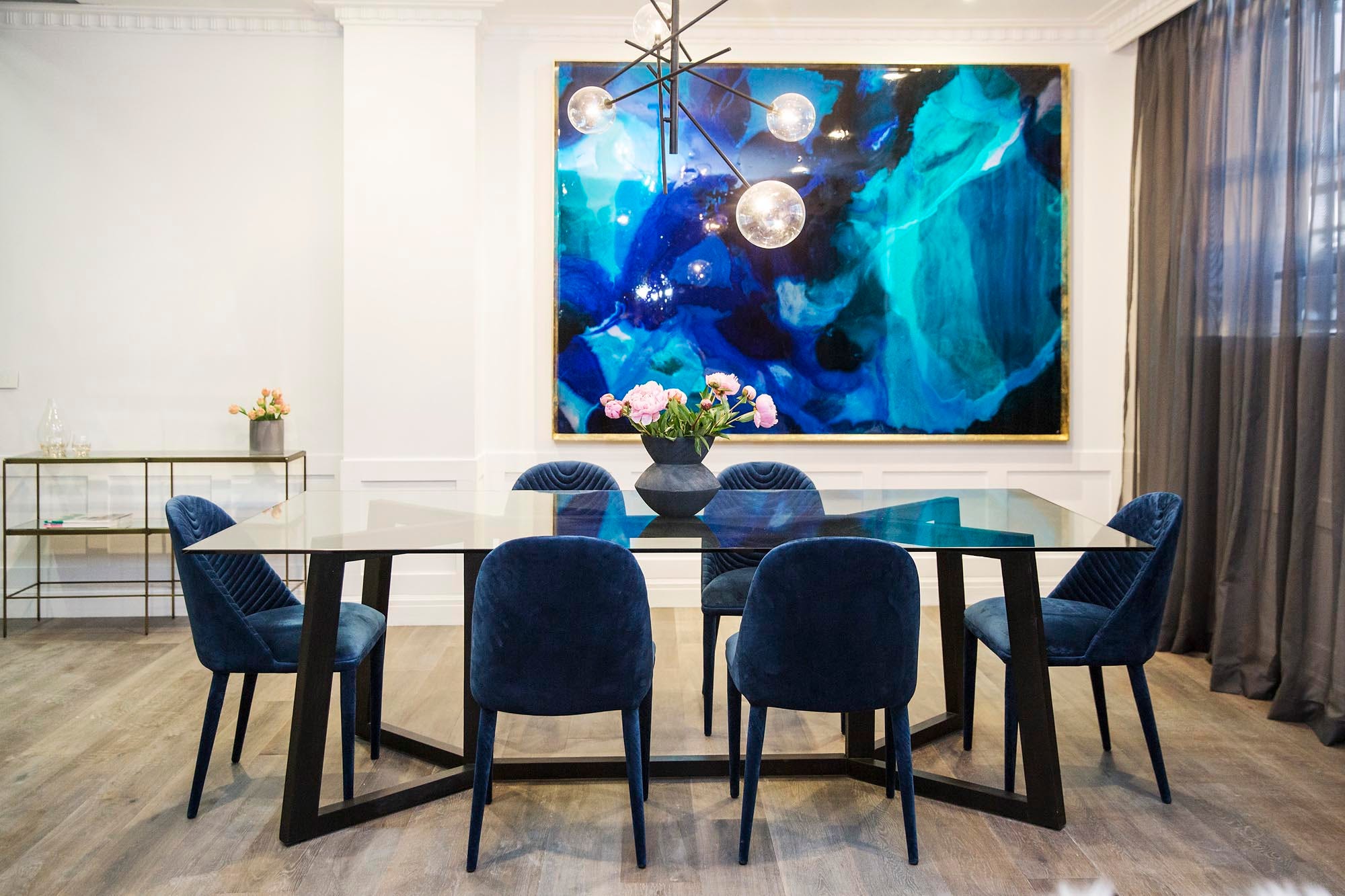 Darren Palmer was right when he called the space, "Glamorous, beautiful, clean and simple," and we can't wait to see what Julia and Sasha come up with next.
If you're a fan, be sure to check out their profile to see which of their selections might brighten up your home.
Did you like this blog? Subscribe to our newsletter to be the first to receive news from The Block! And subscribe now to receive $20 off your next order.