After nine hard weeks, the Block apartments are complete and we have … another tie. Kim and Chris and Sasha and Julia share the spoils, having delivered stunning terraces and brought out the best in their Re-Do rooms.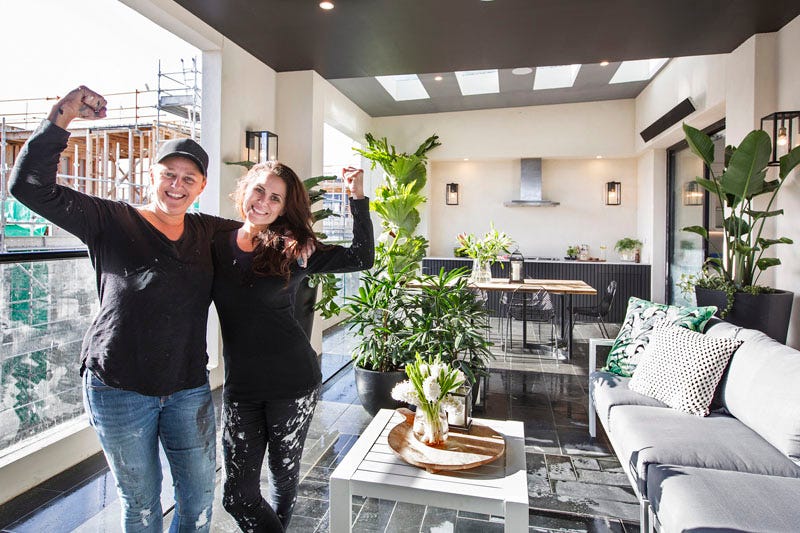 "Look, it feels amazing," Sasha tells The Block Shop. "We started out in the first week with a win, and finishing our apartment with a win is so great."
Chris is just as delighted.
"We knew the judges wouldn't really like our style, so we budgeted and saved a bit of extra money for the master bedroom and the terrace," he says.
"To put our time and effort into those, and win for them both, we're stoked."
To quote Shaynna Blaze, Kim and Chris's terrace was a "knockout". It was well lit [emerald-spike-spotlight] and well considered. While the vertical garden might have popped on Australian TV screens (get the look [citywall-pockets]), for Chris, this week's all about that barbie.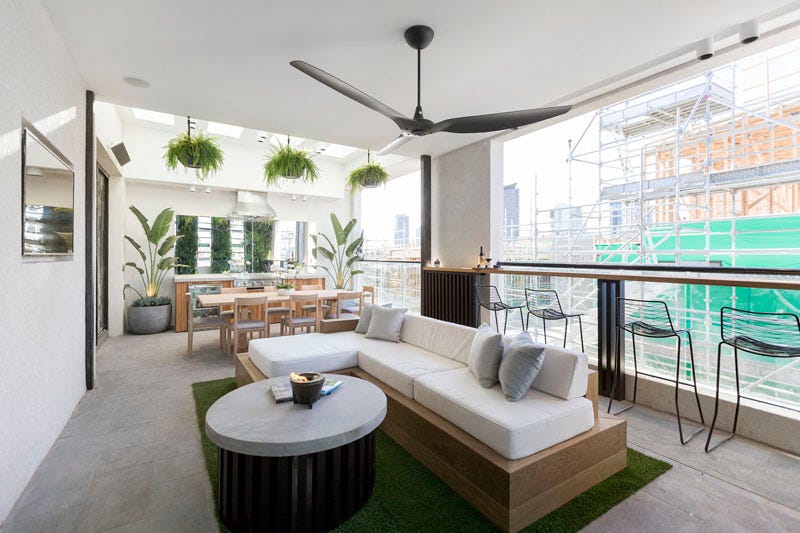 "We're the only ones to have a proper barbecue in the terrace, and we love that," he says. "I'm a huge barbecue fan."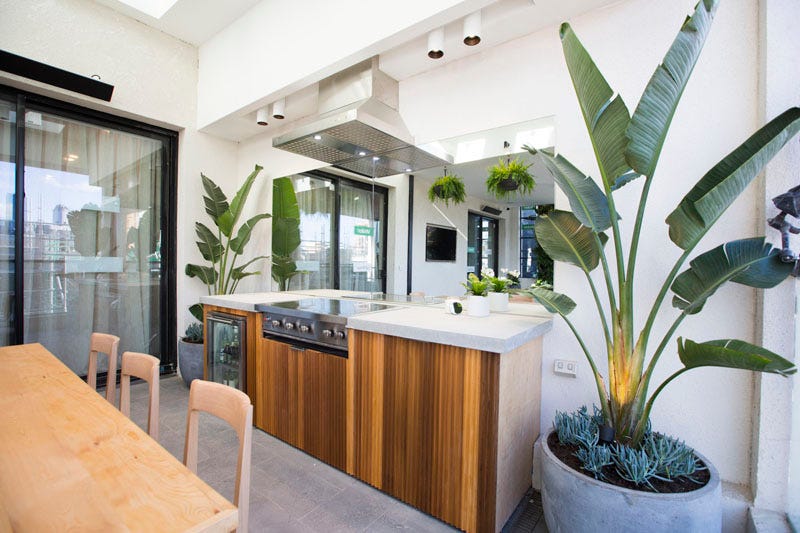 Chris considered their main bathroom their weakest room, so he was thrilled when the judges gave them the chance to go back and fix it. And wow, what a difference a week makes!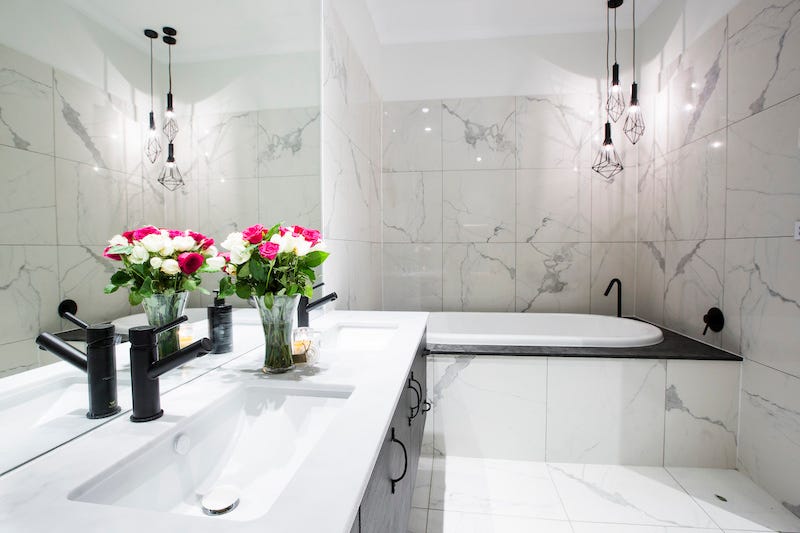 "It was great to have another crack at it and make sure it fits with the rest of the apartment," he says.
Kim and Chris let the judges' previous comments guide them. They focused on changing the lighting, with cage diamond and cage sapphire pendants, and the tapware, installing black fixtures. Get the look of their tap, towel rail, and mixer.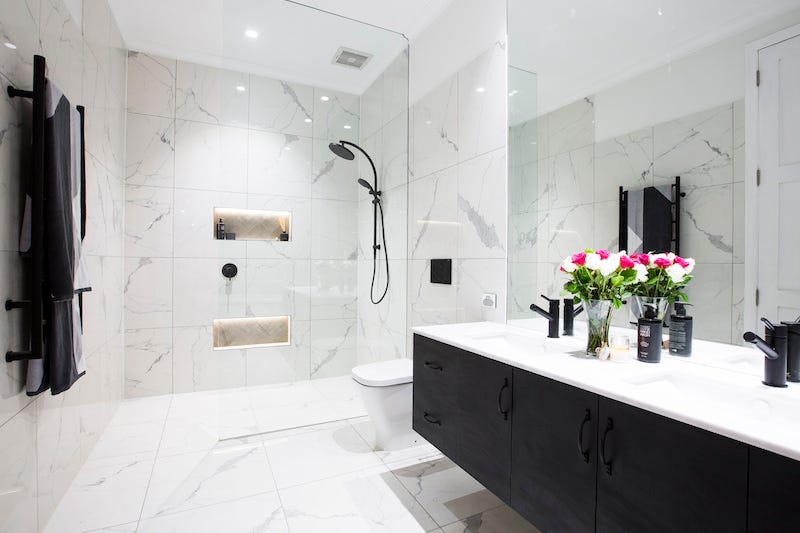 "We did all we could without damaging the work that had already been done," Chris says.
Meanwhile, there was a simple elegance to Julia and Sasha's terrace, and as the judges remarked, it felt high-end, no doubt thanks to the Gaggenau appliances. It was a masterclass in styling a home for sale, from their choice in chairs to their pot covers.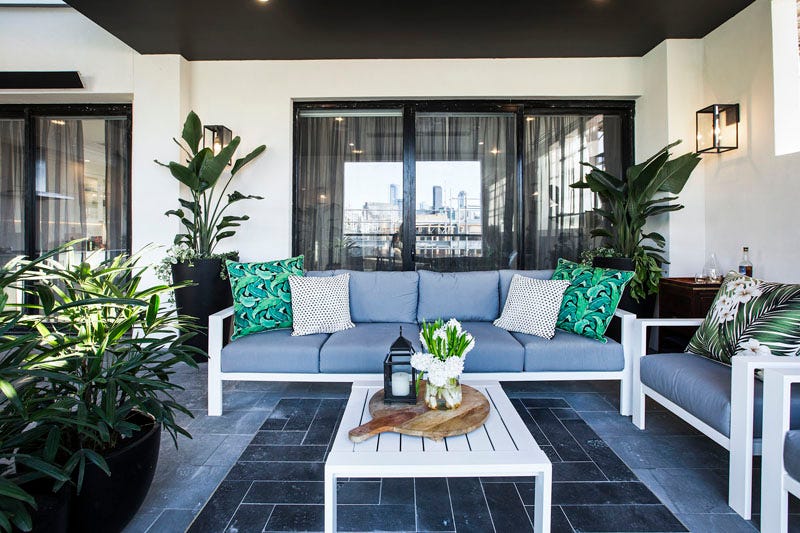 If their cushions caught your eye, The Block Shop currently stocks them in banana leaf, frangipani and coco prints.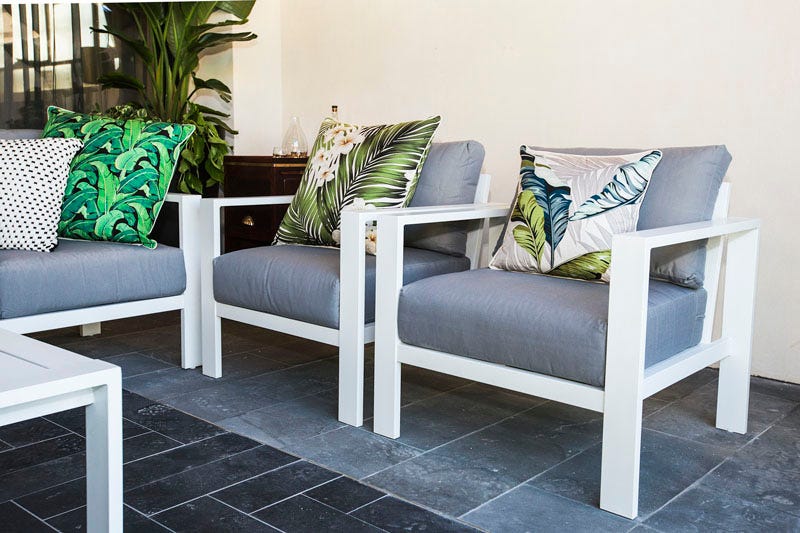 The terrace was, to use Neale Whitaker's words, "the girls at their best", and their best continued into restyling their first bedrooms.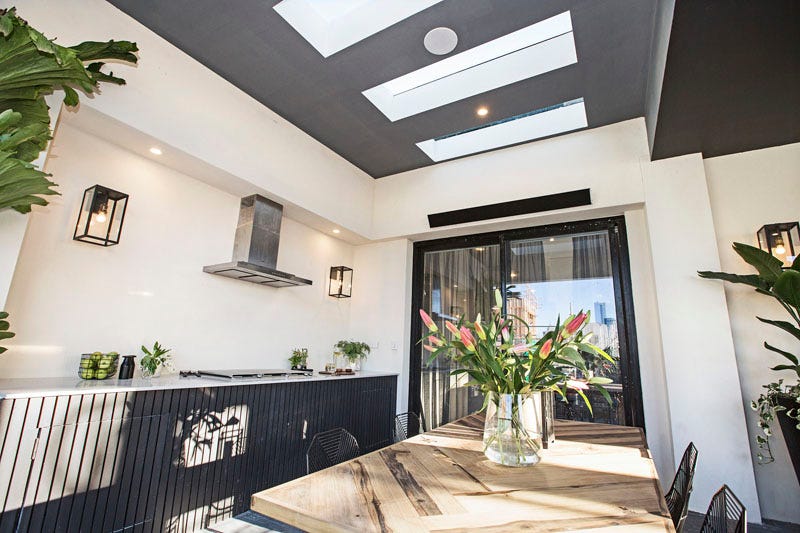 "We tried to add a lot more personality to both those rooms," Sasha explains.
"In the first bedroom, we focused on inserting the sheer curtains and the cornices, and in the second bedroom, changing the bed linen."
Julia and Sasha have made some sensational artistic choices this season, and these bedrooms feature some of their best. Their 'Fleur', 'Noir' and 'Tranquillity' are all available now.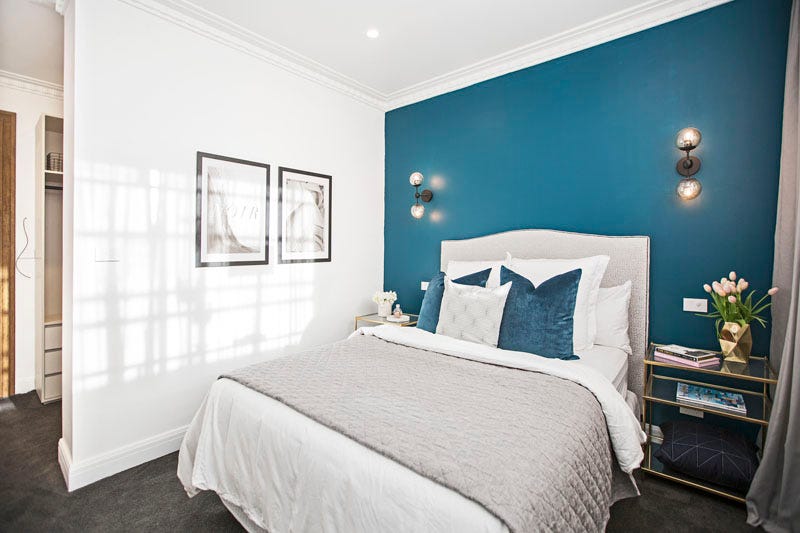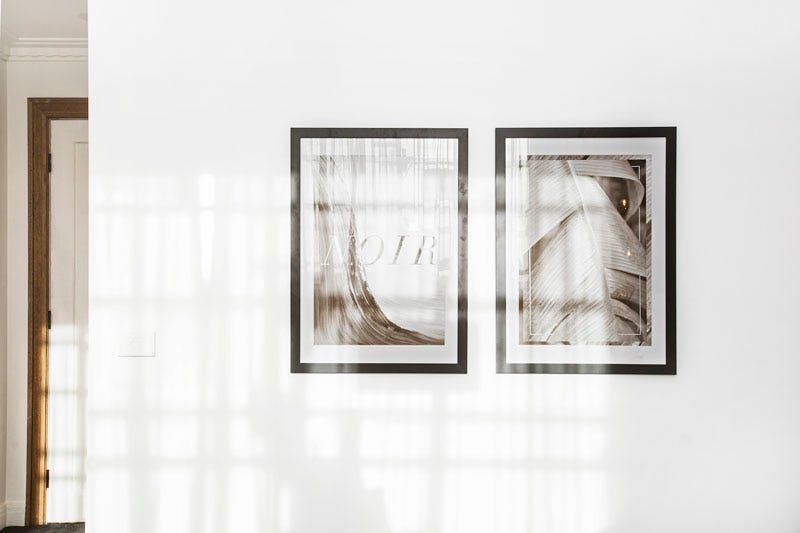 "It was tough to do three rooms in one week, but we managed to do it, and we're proud of how they both came out," Sasha says.
And so they should be!
Elsewhere on The Block…
It was all about re-doing art for Andy and Ben this week, and they delivered some stunning choices, with 'Mr Banks' and 'Pocket Rocket' from Jessica Skye Baker, and an original piece by Louise De Weger.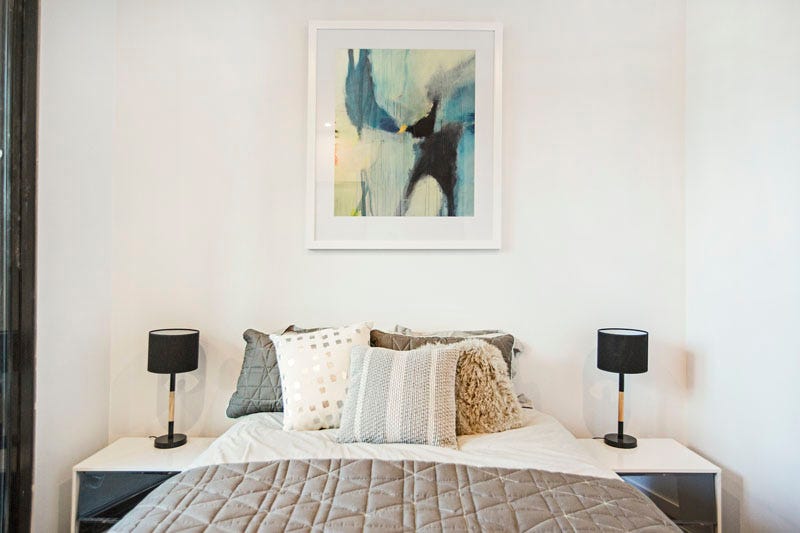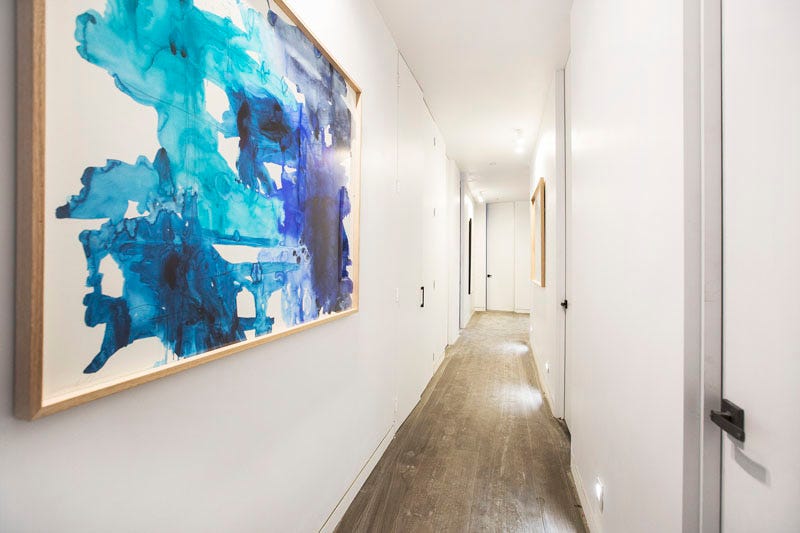 Dan and Carleen defied expectations with a second kitchen in their terrace – that Bosch cooktop will certainly be put to work – and their guest bedroom's new teal feature wall won them high praise.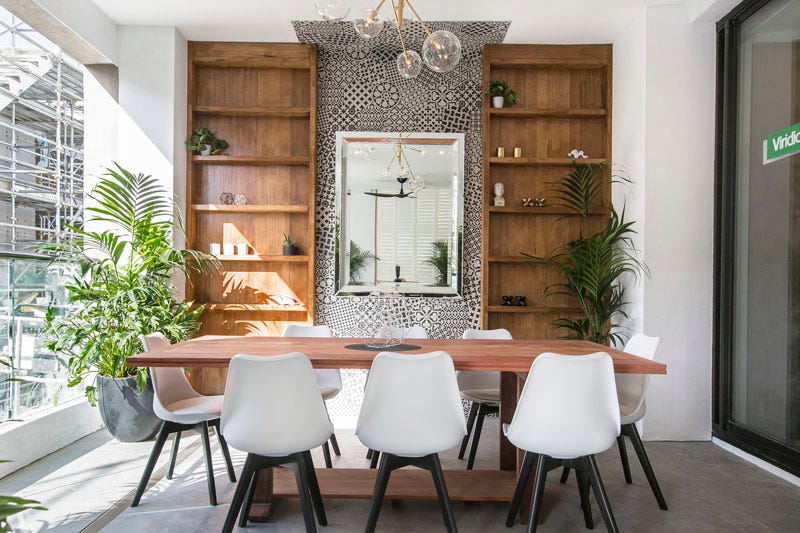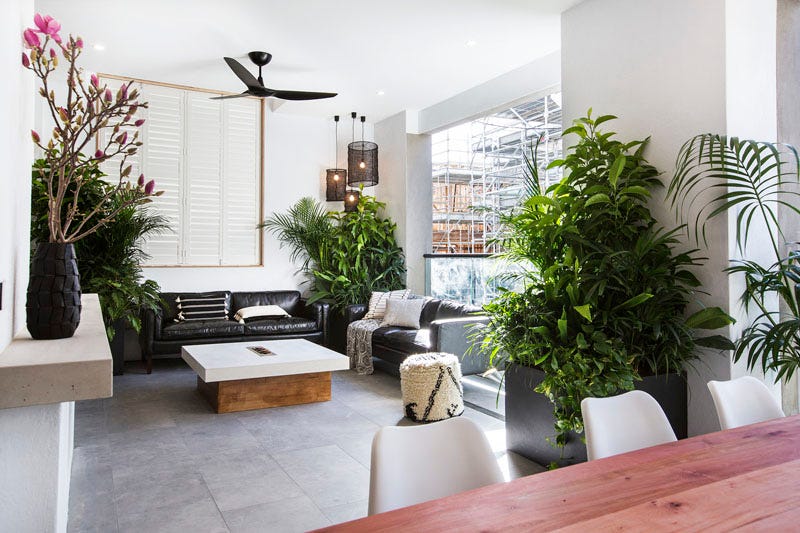 The judges called Karlie and Will's terrace an "urban oasis", complete with barn doors and comfortable leather stools, and their Chumps living room was revitalised with a brand new coffee table.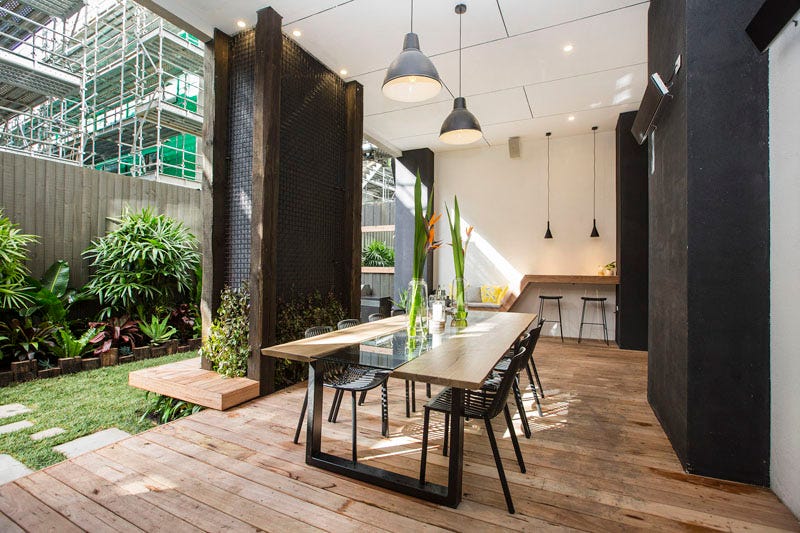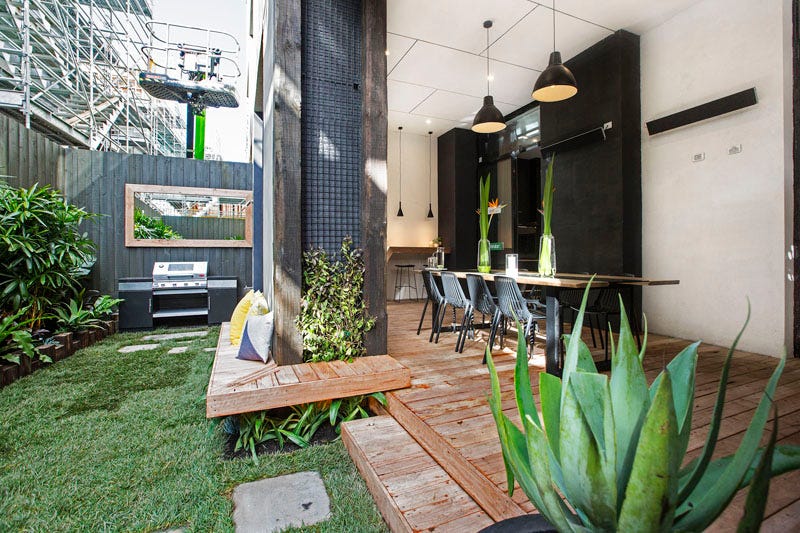 Whether you're styling an outdoor space, or redoing your interiors, The Block Shop has just what you need to bring out your best.
Did you like this blog? Subscribe to our newsletter to be the first to receive news from The Block! And subscribe now to receive $20 off your next order.