The Block's Jason and Sarah open up about how Sarah's job as a palliative care nurse helps them appreciate how lucky they are as a family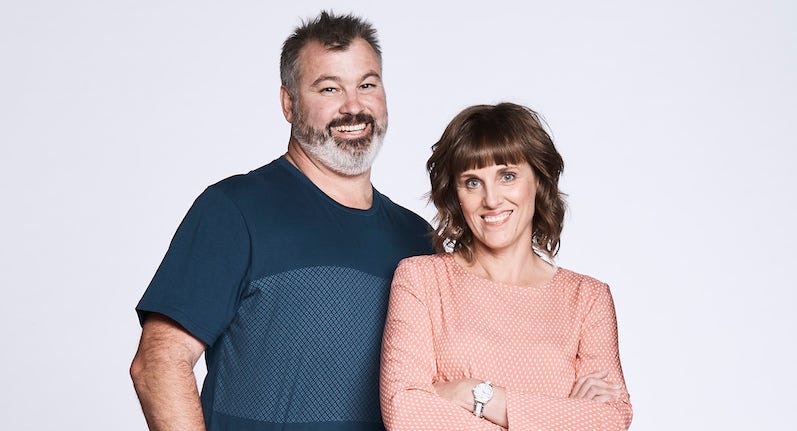 Sarah swapped a job in neuroscience to become a palliative care nurse, a role that's given both her, and husband Jason, a fresh take on their lives.
"Sarah's job keeps us very grounded," says Jason, 46, opening up to Insider Style. "We often talk about how hard we're doing it, or how unhappy we are with our house not being finished.
"But when you have someone who works in that field, the reality of the situations people are actually in - making those life and death decisions - it grounds you very quickly."
Sarah, 45, has decades-long experience as a nurse. But it wasn't until after her father passed away in 2010 that she considered a shift in her profession, to work with people who are at the end stages of their life.
"That was part of what made me start thinking about wanting to do it," she explains. "But I also wanted to do some sort of community nursing, rather than staying in the hospital setting forever.
"Palliative care is such an amazing field to be involved in. It's a really important part of someone's illness. It can make such a difference to families, and to someone who is suffering."

But, as you might imagine, it's a heavy burden. Sarah says she's lucky she works with a supportive team, who help get her through the tough times.
"I am really lucky, because I have got great people I work with," she explains. "So we debrief, and bounce things off each other. But there is always the good that comes with the bad. It's not always awful."
Sarah says she feels privileged to help make the last stages of someone's life more comfortable - and to be there for the families who are often struggling to come to terms with the situation.
"It is something that is really appreciated," she explains. "Because it can make a big difference to their overall experience, and to their grief.
"I think it's lovely to give someone the option, or choice, as to whether they want to die at home."
She says her experiences make both her, Jason, and their three kids - Henry, 12, Oscar, 10, and Greta, 7 - thankful for what they have.
"You think you are doing it bad, and then you hear about some 25 year-old dying of cancer, and they have only got a few weeks to live. You go, 'Oh my God, we are so lucky,'" Jason says.
"You do appreciate what you have," Sarah adds. "Even if it might not be what you want."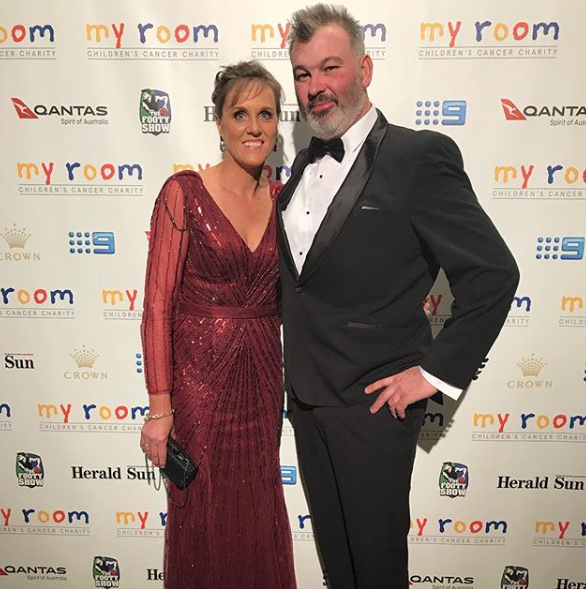 Photo with thanks to Jason and Sarah's Instagram at My Room Children Cancer Charity.
Did you like this blog? Subscribe to our newsletter to be the first to receive news from The Block! Subscribe now to receive $20 off your next order.