She spent the whole day crying. He spent the whole day talking and clowning around. Why are Sarah and Jason finding it so hard to knuckle down and get on with their work this week?
That's the question everyone's asking, particularly Keith, Dan and Scotty, who are worried that the couple won't finish their room in time for judging.
Could they be the couple who score a triple zero at this week's room reveal? It's not looking good.
"They're knee deep," Scotty explains. "In the last two weeks, they spent over $5000 more than the other contestants."
Obviously their budget worries are getting them down - especially after Scotty told them they only had $12,000 to finish their outdoor space, not the $30,000 they'd quoted to their landscaper.
But there was something else troubling the couple.
Sarah admits family dramas outside of the show were what accounted for her breakdown in Monday's episode.
"Our kids are going overseas at the end of the week," she says. "They've never been overseas, this far away, for anywhere near that length of time without us.
"So I am more upset about that, than I am about this."
Sarah admits she was literally paralysed with stress during that first week on their Master bedroom build.
And while Jason chose to deal with the pressure by blowing off steam, goofing around with the other contestants, Sarah couldn't help but feel down in the dumps.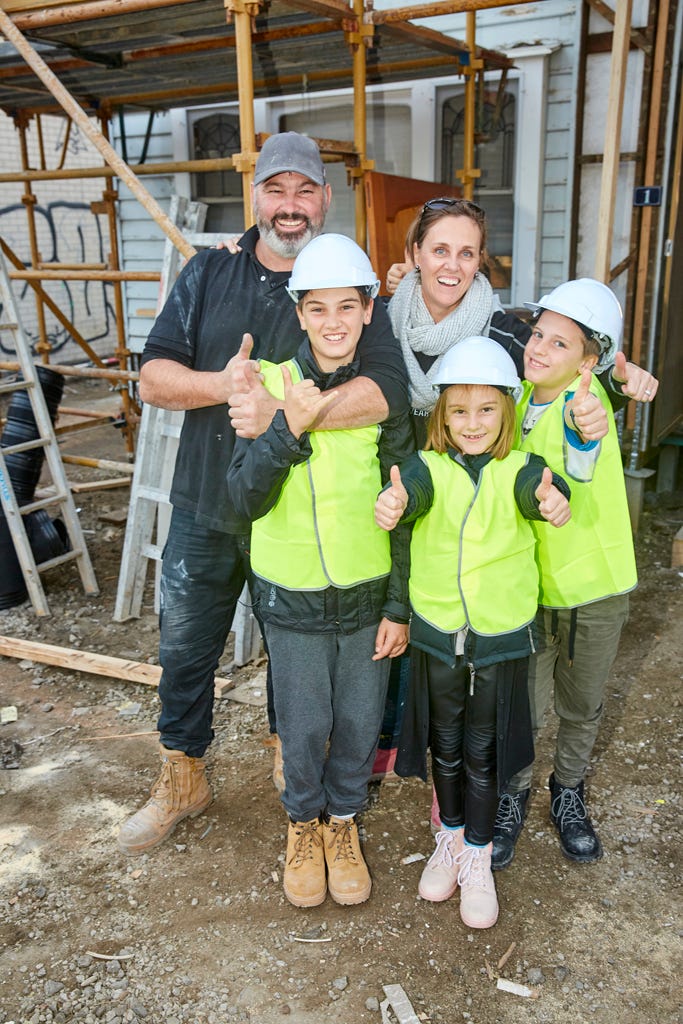 It didn't go unnoticed by the other contestants.
"It was hard for her," Hannah admits. "They had a lot going on.
"Their kids were leaving to go overseas, and then all that horrible stuff happened in the UK at the time (during filming, the terror attacks in Manchester and London were playing out).
"She was stressed. And then they had that stern word about their bugdet…"
Sarah admits it was Scotty's talking-to that tipped her over the edge.
"I was already feeling pretty overwhelmed and pretty flat. And I thought, 'Here I go again. I'm ready for another drilling,'" she admits. "Sitting there, I felt frozen. I couldn't think about anything.
"I am so worried about them going overseas, and how they're going to cope.
"Trying to [focus on doing] a massive room, is ridiculous."
Will they gather their thoughts in time for Sunday's reveal?
It's not looking good.
Did you like this blog? Subscribe to our newsletter to be the first to receive news from The Block! Subscribe now to receive $20 off your next order.