Sara and Hayden aint happy with the feedback they got from the judges. What do you think - were the NSW couple unfairly criticised?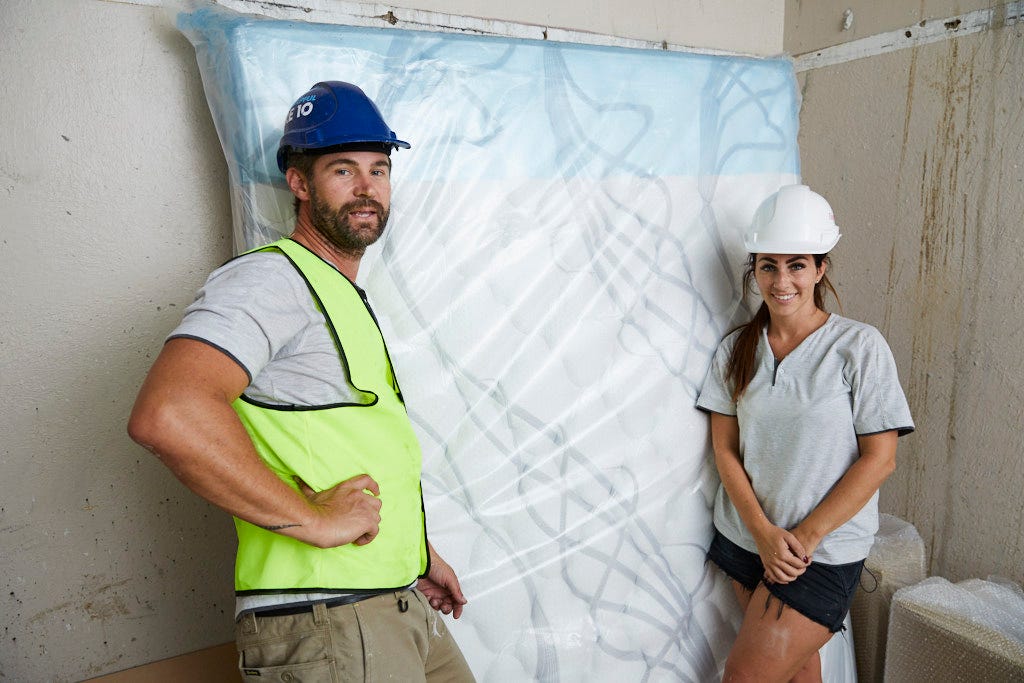 "Boring, dull, predictable, flat, tired and drab"- these were just some of the not-so-choice words the judges used to describe Sara and Hayden's guest bedroom at Sunday night's reveal. And it's got Sara seeing red.
"To say I'm over it would be an understatement," she told Insider Style when we visited her the day after Room Reveal. "I think it's a pretty beautiful space - especially for a guest. You don't want to feel cluttered in your own room."
Sara was far less restrained when talking to the camera crew the night before, saying the judges' decision to award them last place was "a f-ing load of s-t."
Tell us what you really think, Sara!
Her fellow contestants also thought they got unfairly slammed. "I think it's a bit harsh," Bianca said. And Norm agreed: "I thought it was a nice room. I couldn't see what they were getting slammed for."
Sara says she feels personally attacked by the comments they received.
"I feel like it's a personal attack on me," she says. "Like, why are the judges pinning everything on me, when other contestants are doing the exact same thing?
"It's like they are looking at things in our room to critique….they're a gun range, and we are the targets."

Sara believes she should have gone with her initial ideas for the room, and not been swayed by other people's two-cents - namely, Shelley and Alice.
"People just need to stop giving their opinions," Sara says. "Originally we were going to have a dark wall that was going to match that painting, and that was going to be a reading area," Sara says, pointing at their empty nook. "And then Shelley and Alice from Domain said they didn't like the idea of the wall, the painting, the roof. There was too much going on."
What do you think - should they have stuck with their initial plan? And were the judges far too harsh on them for their room.
Did you like this blog? Subscribe to our newsletter to be the first to receive news from The Block! Subscribe now to receive $20 off your next order.