The embattled couple insist they don't regret spending an eye-watering $75,000 on their bathroom...even though they scored terrible feedback from the judges.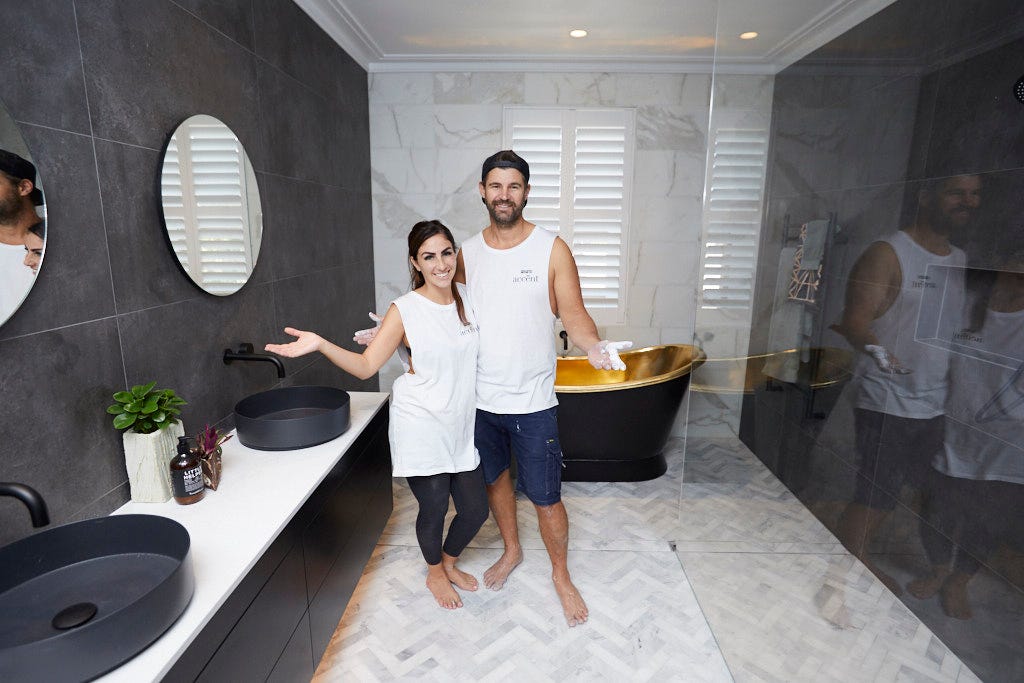 They staked everything on a win this week. So needless to say, Sara and Hayden were devastated when they received scathing criticism from the judges, who thought their ensuite bathroom, complete with deluxe brass bath, missed the mark entirely.
But, despite this, the couple from New South Wales still stand by their last-place-getting bathroom, insisting that should they have had their time again, they wouldn't change a thing.
"I don't regret picking that bath," says Sara. "Because it was definitely the hero. Who wouldn't want one of them in your apartment?"
She says she always wanted to include the bespoke tub as a focal point.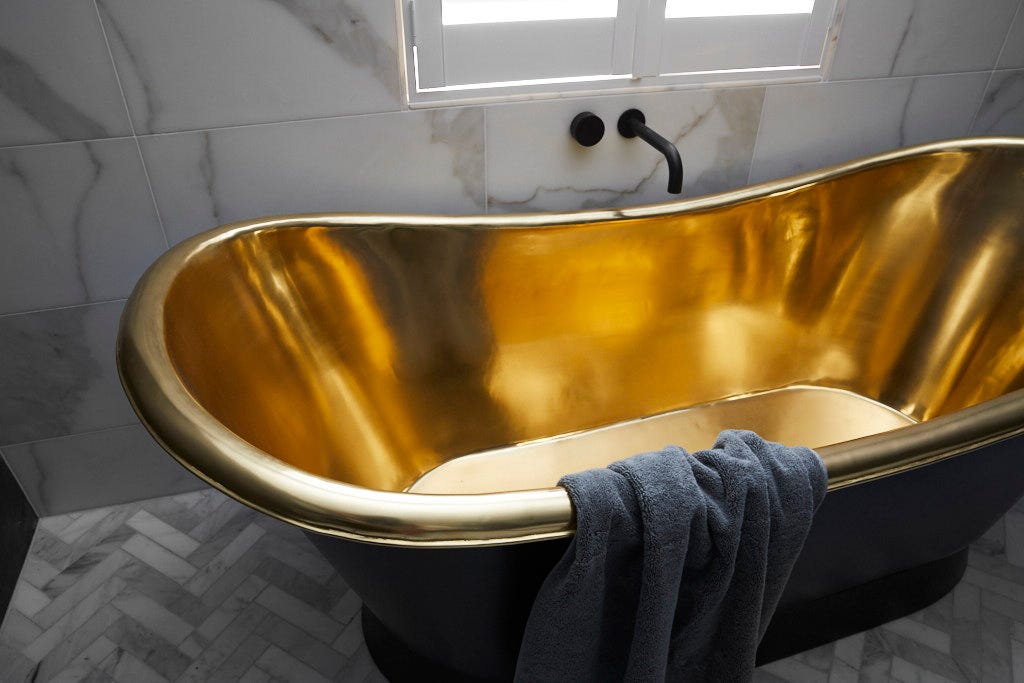 "It was definitely a 'hero piece', and I don't regret spending the amount of money I did on that bathroom. I don't regret anything about that bathroom - I love that bathroom," she insists.
"I think it's an absolutely beautiful bathroom. I know the buyer is going to absolutely love it - and in the end, what you are looking for are two buyers who absolutely love that apartment, and can't go without wanting that apartment."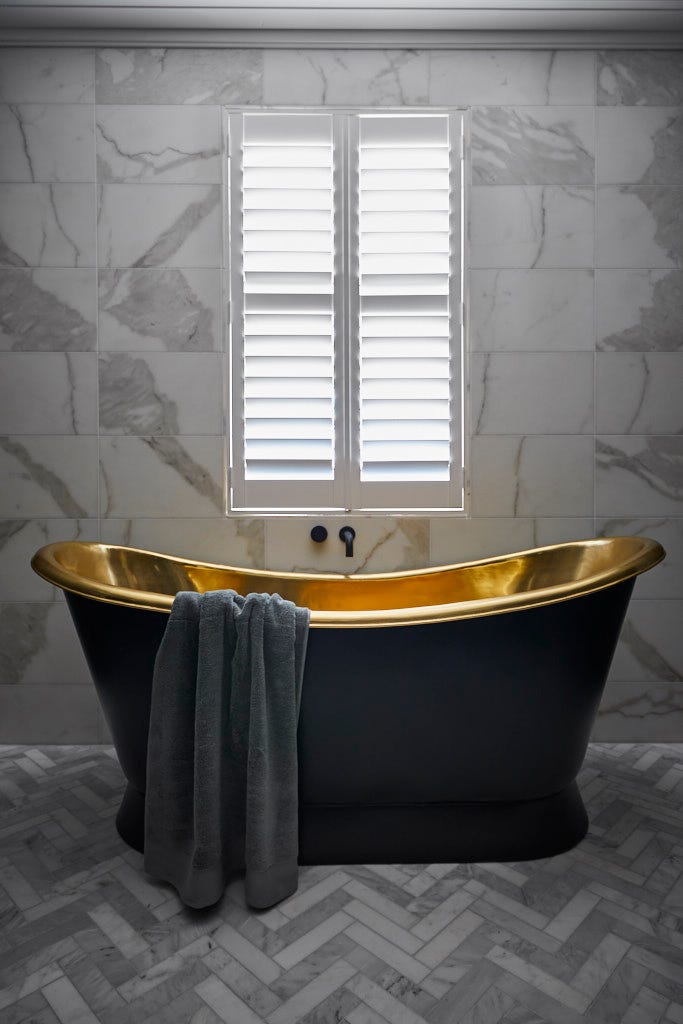 She has a point. And it might just be a stunning piece, like that bath, that is what tips them over the edge.
"You don't want a handful of buyers who think your apartment is just mediocre. You want buyers that are going to be fighting over your apartment," she says. "That's where passion, emotion and feelings come out, and that's what thrives in an auction."
Whether or not you agree with Sara, one thing is for certain - that is one stunning piece of bathroom furniture. We can't WAIT to see how it all plays out at auction.

Did you like this blog? Subscribe to our newsletter to be the first to receive news from The Block! Subscribe now to receive $20 off your next order.