Quick Room Flips is coming soon. Like REALLY soon...



Ronnie and Gerorgia's first solo project will air this week (Picture: Instagram@ronnieandgeorgia)

The Block's Ronnie and Georgia have been busy little beavers these past few months, working away on their very first solo TV project. And - finally - it has an air date!
Quick Room Flips with Ronnie and Georgia will screen Thursday Feb 28 on The Block's official website, nine.com.au/theblock. It's the first of a series of web-only series, launched as part of The Block 365 Channel - an on-demand digital destination for Block reno content and exclusives from our ex-Blockheads.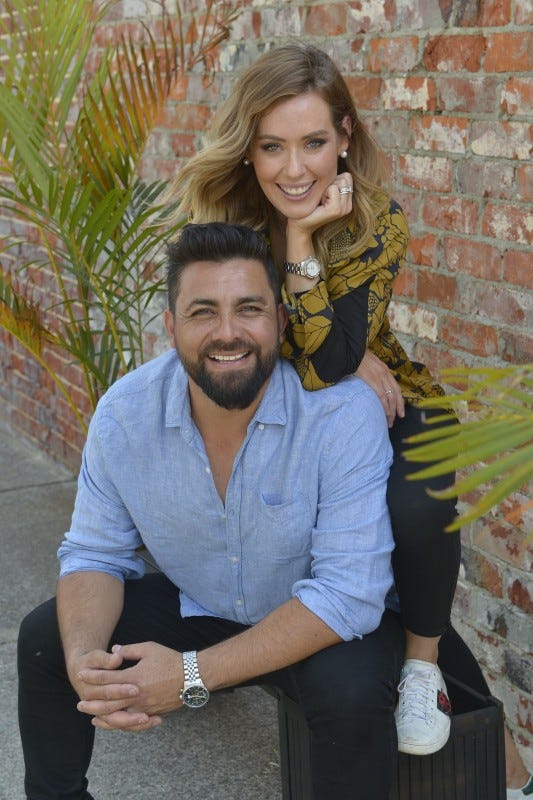 Quick Room Flips with Ronnie and Georgia will screen Thursday Feb 28 2019.

The Perth couple will kick everything off with this great 8-part series, which will see them overhaul a space for a deserving family with just one day, and a budget of only $3500.
It's certainly going to be a challenge - but something tells us this Mum and Dad renovating duo from WA are up to it. After all - they hold the title of most Room Reveal wins in any series of The Block thanks to the sensational job they did on their Block Elsternwick home back in 2017.
Georgia says filming their new show has been a fantastic experience, even if it's meant life has got unbelievably busy and stressful in the past few months.
"It's been just as challenging as The Block, if not more, only because we're 'real lifing' at the same time – we've got kids and other work - so it's been a bit of a juggling act," Georgia recently told 9Honey Homes. "When you're on The Block, that's all you're doing.
"We've also got ridiculous budgets and timelines - we've been given $3,500 per room and we have to do it in a day."
The couple will go hell-for-leather to reveal their spaces as the clock ticks. Expect to see lots of their trademark style, as well as plenty of budget-friendly 'hacks'.
"Every episode there's an element of 'upcycling' in it, we were basically on Gumtree all the time," she tells Nine Honey. "That's always a great way to inject character into a space when you're working with a tiny budget."
We can't wait to see what they do. And guys, if you need a place to film next season - our home needs a bit of TLC. Interested?

Congratulations Ronnie & Georgia we cannot wait to tune in! (Picture: Instagram@ronnieandgeorgia)

Did you like this blog? Subscribe to our newsletter to be the first to receive news from The Block! Subscribe now to receive $20 off your next order.