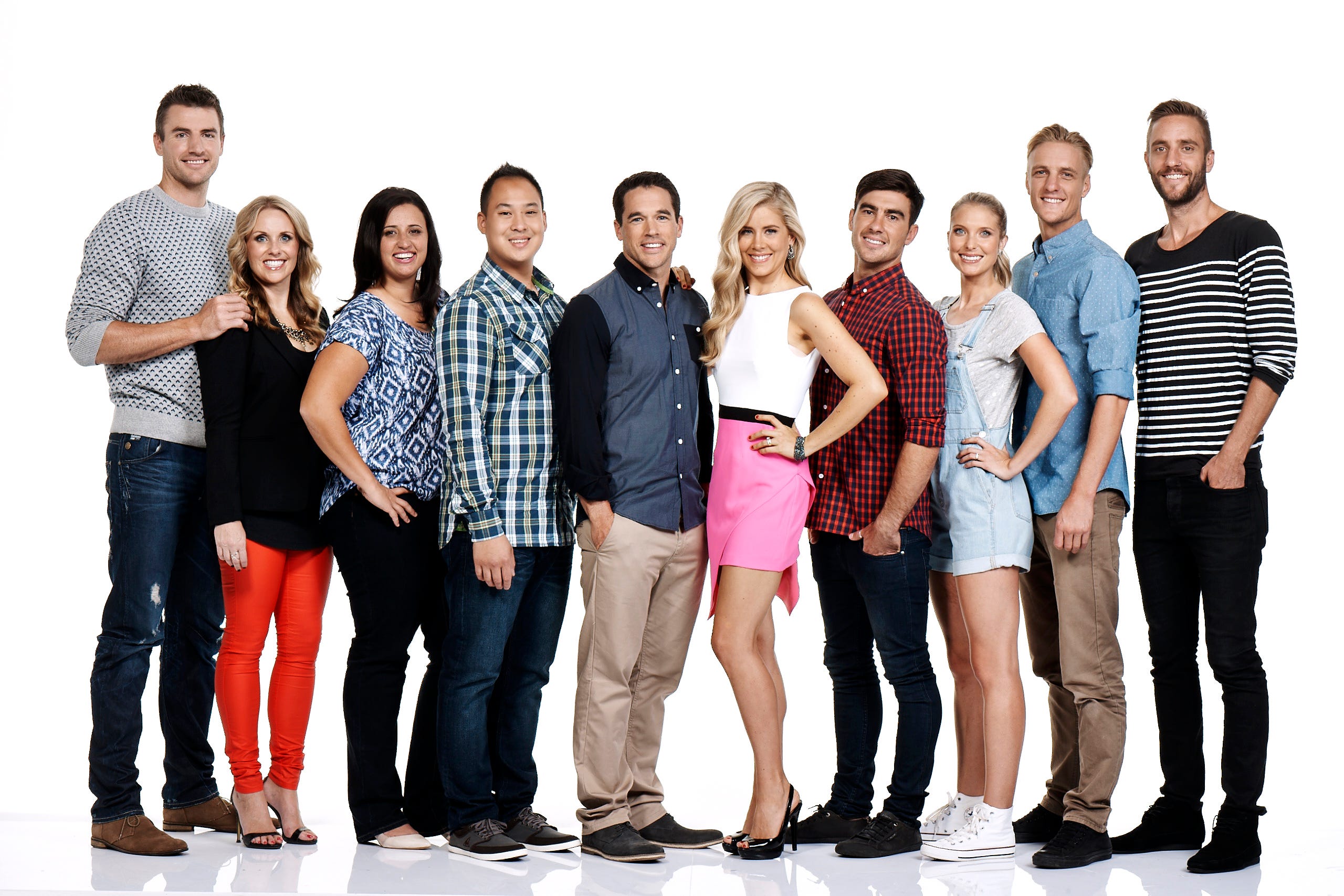 With Auction Day fast approaching, we sit down with our Block: Glasshouse couples to talk about going under the hammer in an exclusive three-part series.
There's more to The Block than profiting at Auction, so in our final retrospective before the big day, we want to know what our couples are taking away from The Block, besides potential winnings.
"It's taught me that I have enough confidence in design to be able to do something like this, and keep doing it," Carlene says.
Deanne's in the same boat.
"Design is what I've always wanted to do, and to have someone like Neale Whitaker give me amazing feedback has been so great," she says.
But the experience has also helped her discover a side to herself she didn't know was there…
"I also learned I'm really competitive, which I definitely did not know about myself," she says with a laugh.
"I think being around a sportsperson for the last 10 years has rubbed off on me. He's someone who expects the best out of himself, and pushes himself, and he's very determined, and we both live our lives like that now, which I like, I'm kind of happy with that."
Chris and Jenna found their strength over the course of the season.
"The Block taught me to make the most of every moment," Chris says.
Jenna adds, "It taught me that I can do stuff, stuff that I hadn't done before. Even though it was scary, thinking about the styling, building the room… I was definitely out of my element, but I chucked myself in, and I realised, if I get in there and give it a go, I am capable of doing anything."
Maxine completely agrees.
"I know it's cliché, but The Block has taught me the sky's the limit," she says. "There's always so many ways you can learn and grow as an individual and a couple. Karstan and I always follow our dreams, but it's given us more confidence to just keep doing what we love and follow our passions."
Shannon and his brother Simon suffered through a tumultuous build, and have come out the other end more patient.
"It's taught me that, I'm about to get a little deep here, no matter how much s--- is going on around you, it's up to you how you respond," Shannon says. "So you can have a scream and whinge and moan and carry on, or you can put your head down and get on with it."
And after so many weeks of close contact, you're bound to learn a lot about your renovating partner.
"I didn't know Simon was so funny!" Shannon says. "He's so entertaining on TV, his sense of humour has really come out and I've really enjoyed discovering it."
Simon isn't the only one who loves a good joke.
"It's taught me that Michael really loves the camera," Carlene says with a laugh, before adding, more seriously, "I always knew he'd have good endurance doing something like this, I watched him working so hard on our own home."
Looking to Jenna, Chris says, "It reminded me that she's still the girl I fell in love with. A strong woman with a strong mind, I love her. She's just passionate about everything she does."
As we wrap on another fantastic Block journey, and look forward to the next one, we ask our Glasshouse Blockheads if they have any advice for future Block renovators…
"Just relax and be yourself," Carlene imparts.
"It's okay to not know what you're doing, just give it a go anyway," Jenna adds with a smile.
"Focus on your own game, don't worry about what the other contestants are doing," Dee says. "Run your own race and back yourself."
Shannon urges them not to take a day for granted, and to try get as much done as early as possible.
"Those last hours in a week are so precious and it's so hard to fit everything in. Treat every day like the last," he says.
And it all boils down to preparation.
"Preparation is key. Make sure you prepare for anything and have reliable trades," Maxine says.
"Expect everything," Karstan adds.
"The things you think won't happen, will."
On that note, what do you think will happen at The Block: Glasshouse Auctions?
Browse your favourite couples' rooms, speculate wildly, and tune in Sunday at 6:30pm on the Nine Network for the result.