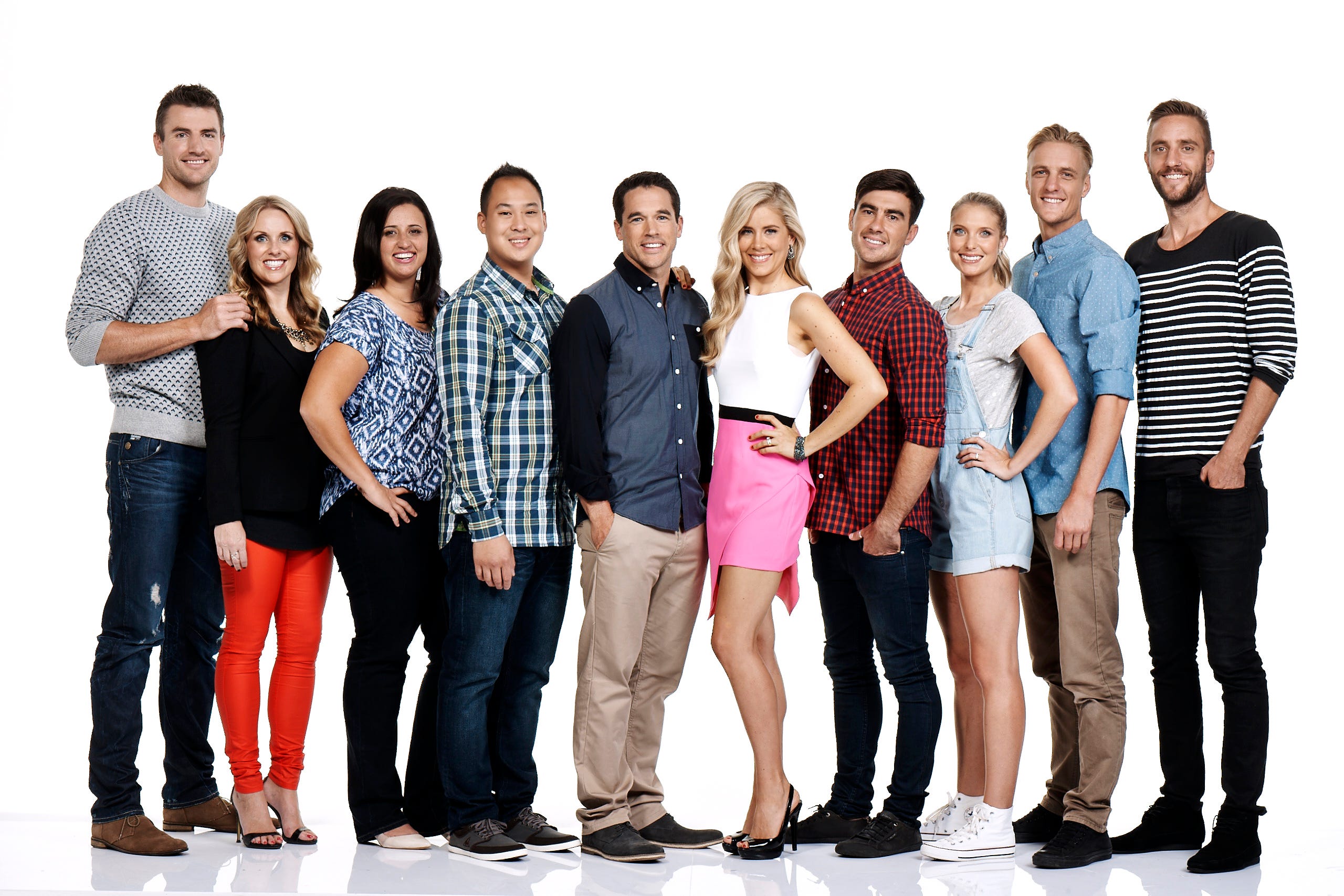 With Auction Day fast approaching, we sit down with our Block: Glasshouse couples to talk about going under the hammer in an exclusive three-part series.
Our Blockheads have done it. They've converted an old office block into five stunning luxury apartments, and now that their Block challenge is over, they have one last hurdle to overcome: The Auction.
And the nerves are kicking in.
"We've been so busy that we've only just started to think about it," Carlene admits. "We're wondering what it might be like on Auction Day, and feeling nervous."
"We just can't believe it's come so quick," Jenna adds. "We're super excited."
That's the overriding feeling: excitement mixed with nerves. All you have to do is look at previous seasons to see why: Auctions are very unpredictable.
"We're trying to go into it without having too many expectations," Maxine says.
Brothers Shannon and Simon are confidently nervous… or nervously confident, they can't decide.
"We're very happy with what we've put forward," Shannon shares. "We love the house, everything works really well and it's great to live in… but that said, we cannot pick a favourite. I don't know what's going to happen.
"So we're confident we've done the best job possible, with strong finishes and a strong layout, but a bit nervous because it's anyone's game."
Dee feels the same way. She knows real estate is tricky, and there's no such thing as a sure thing, but she can't help but feel excited.
"We've done everything we could to make our apartment beautiful and appealing, so we're feeling optimistic," Dee says.
They signed up for The Block to sell their apartments, but that means they have to say goodbye to the building they've called home for months…
"It'll be tough," Chris admits. "We're not used to the luxury-apartment, city lifestyle, so it's going to be hard to leave."
"We've fallen in love with it," Maxine says. "We've put everything into these apartments, so much effort…"
While Shannon agrees – he doesn't want to go back to his two-bedder – Carlene's on the fence.
"It'll be a bit of a relief, to be honest," she says with a laugh. "I feel like every time I come in, I have to fix something… I know when somebody's moved a cushion. It'll be a relief but it'll be sad. Bittersweet."
"It's really funny, I think it must be the designer in me, but I find it really easy to walk away," Dee adds. "I've kind of got new ideas, and I'm getting excited by that stuff.
"So, as much as I loved it and had a great time here, I'm ready to make a profit and move on," she jokes.
One thing is clear from talking to the couples: going into the Auctions, the sense of comradery is strong.
"I think, going through an experience like The Block, it's only those other contestants that know what it's like so we sort of bond over that," Carlene says.
"We've all become close," says Jenna. "We've had a fun time on this journey with them."
It looks like come Auction Day, they'll all be cheering each other on, but who's your tip to top the Auctions? Browse all the completed rooms now, here on The Block Shop.
The Block: Glasshouse Auction airs Sunday at 6:30pm on the Nine Network.